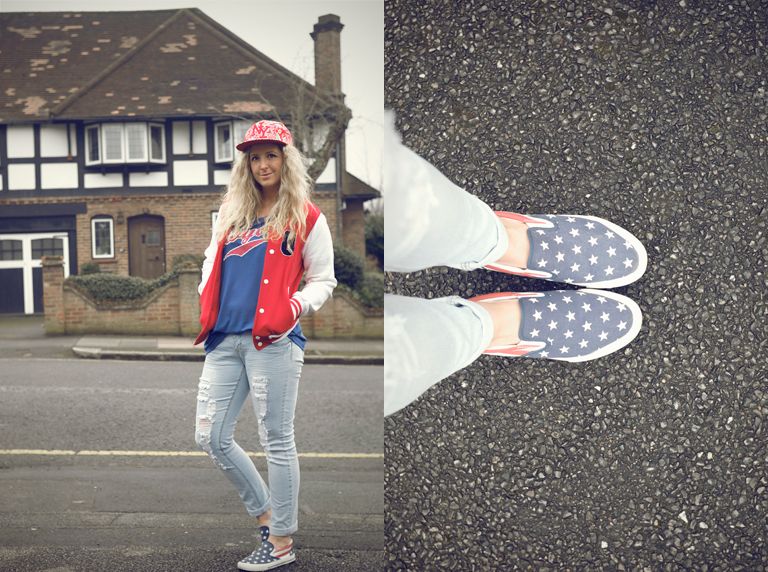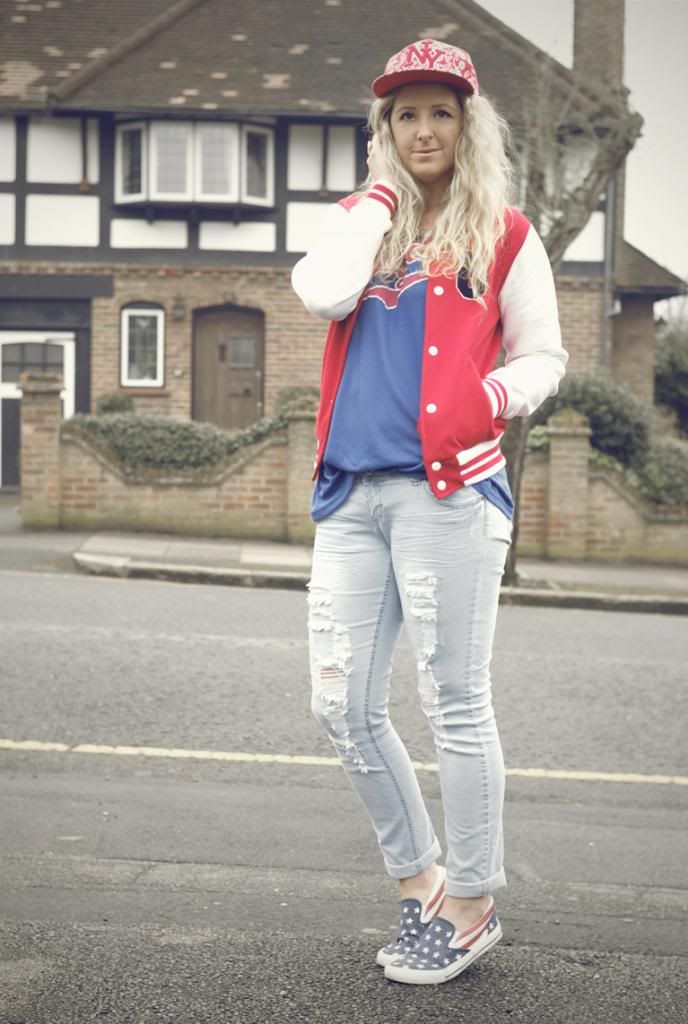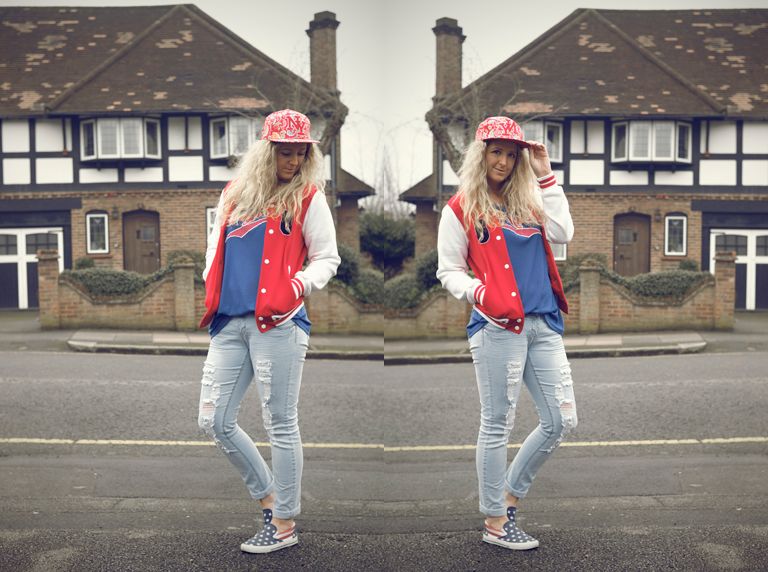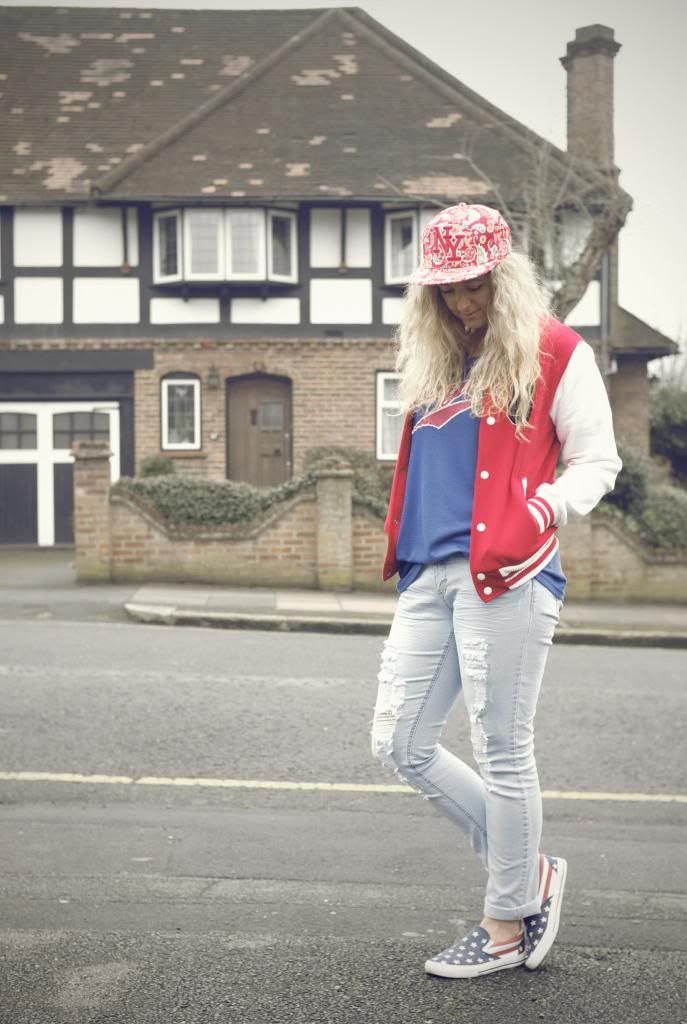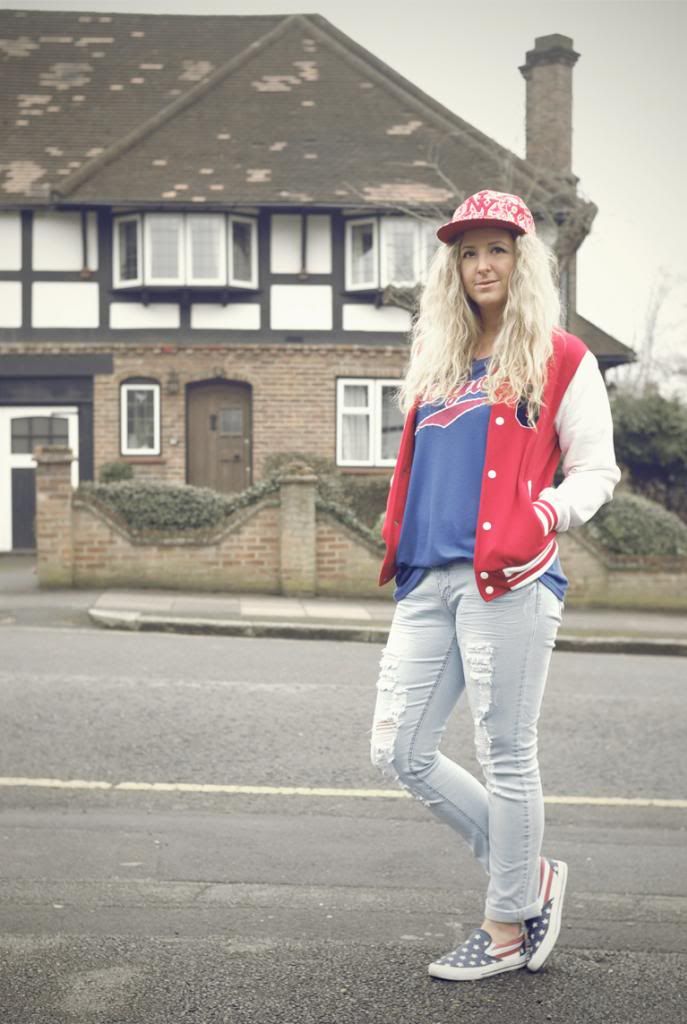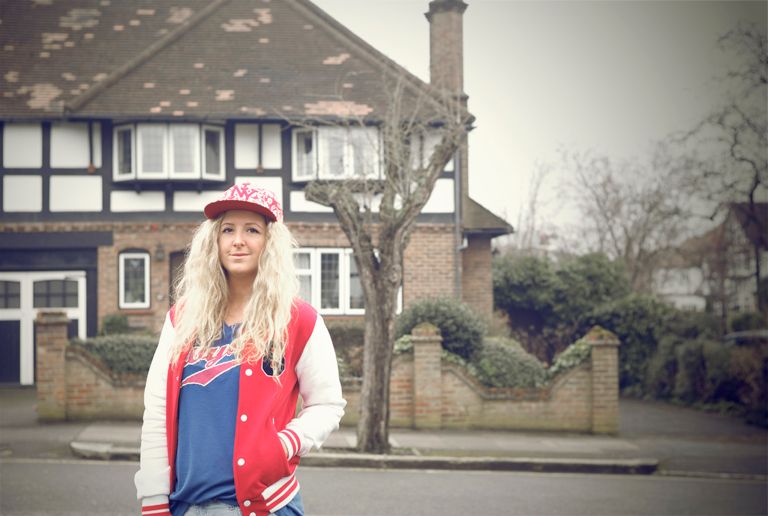 What I Am Wearing :
NY SnapBack - Ebay
Varsity Jacket - Primark Mens
New York Tee - Primark
Ripped Jeans - New Look
USA American Flag Pumps - Primark
I know, I know, you dont have to tell me that all I have been wearing is this varsity trend - BUT it is sooo comfy and easy to wear! So I am not gonna apologise for being boring because I wouldn't mean it!!! :-)
Sooooo I have been SEARCHING high and low for the perfect pair of light denim torn jeans and I found them in New Look - to be honest I bought 4 pairs of jeans whilst in New Look - they heave SOOO many great styles! And I am really happy with all of them! They wear well, are comfy, fit well and are super value for money! Well worth a look if your shopping this week :-)
Hope you are all well and are planning to eat FAR too much chocolate this Easter weekend?!!
Loads of Love
xoxo