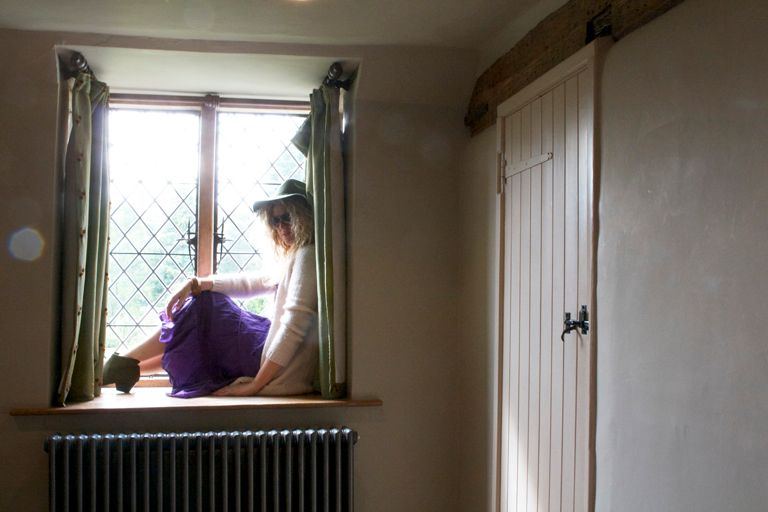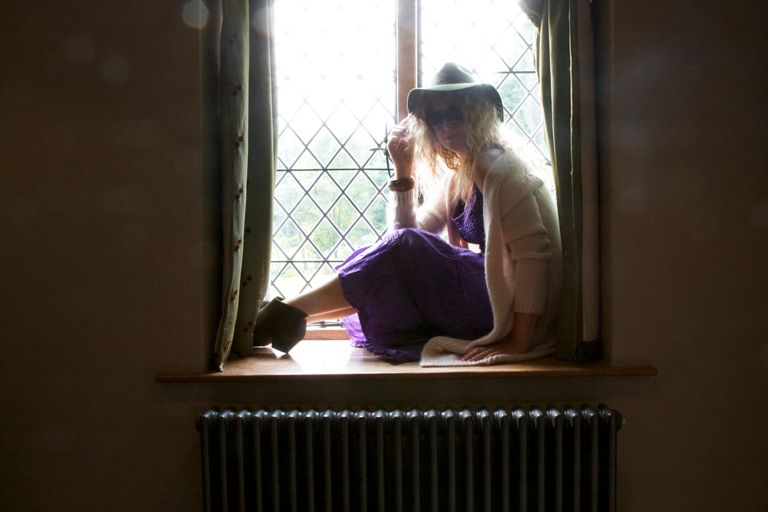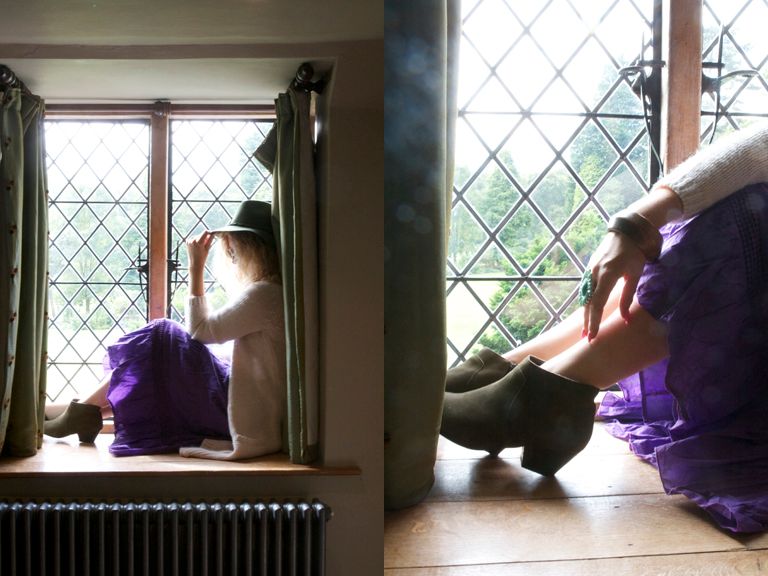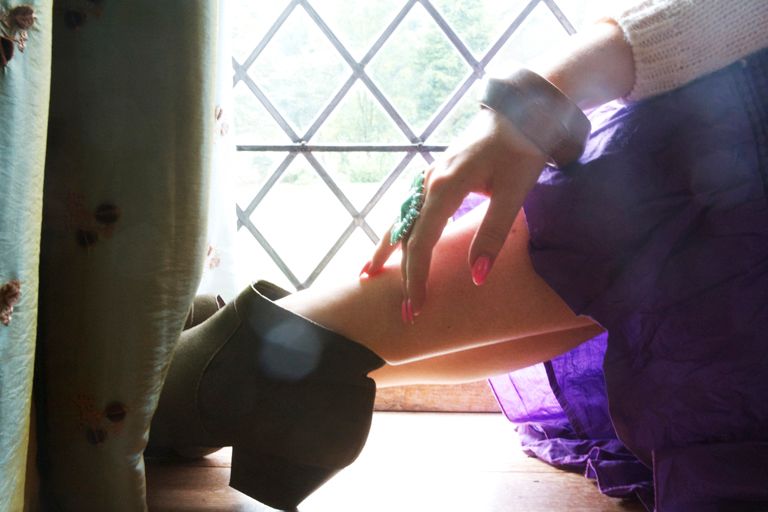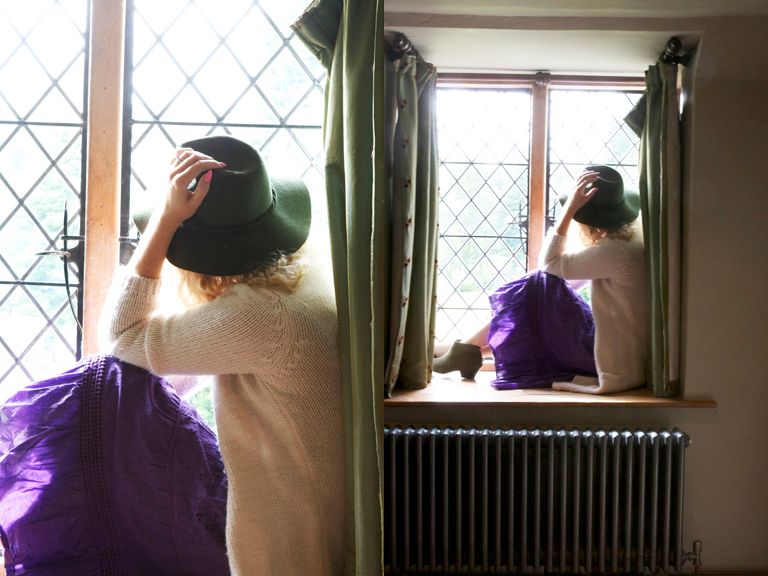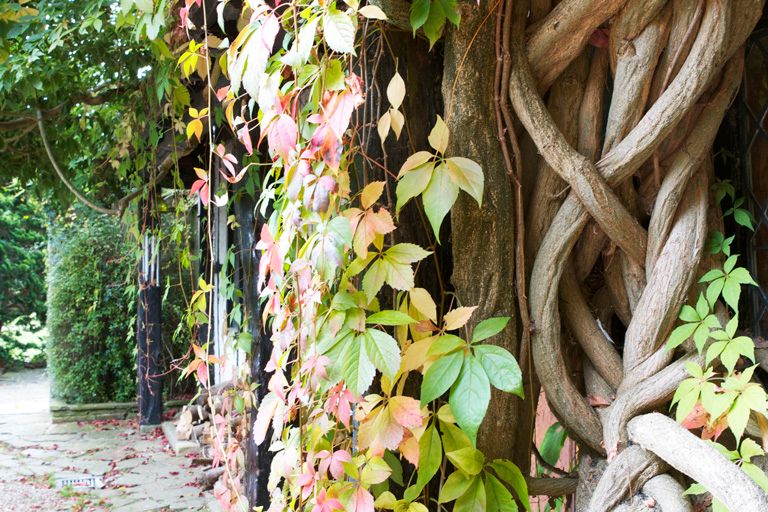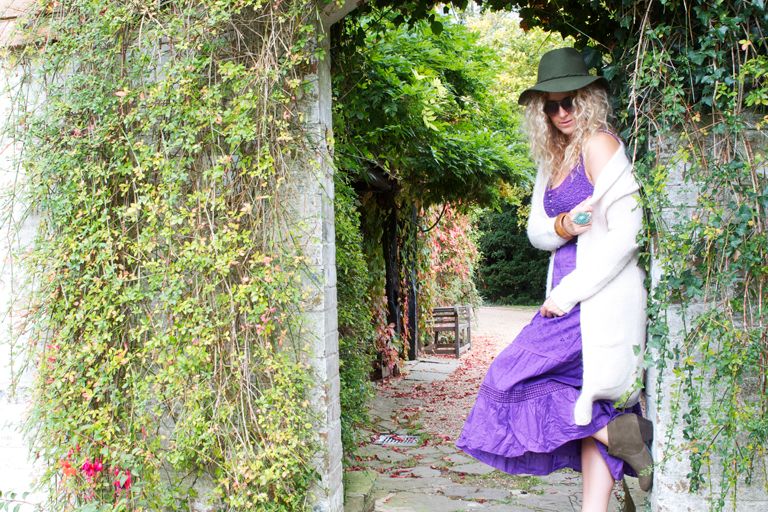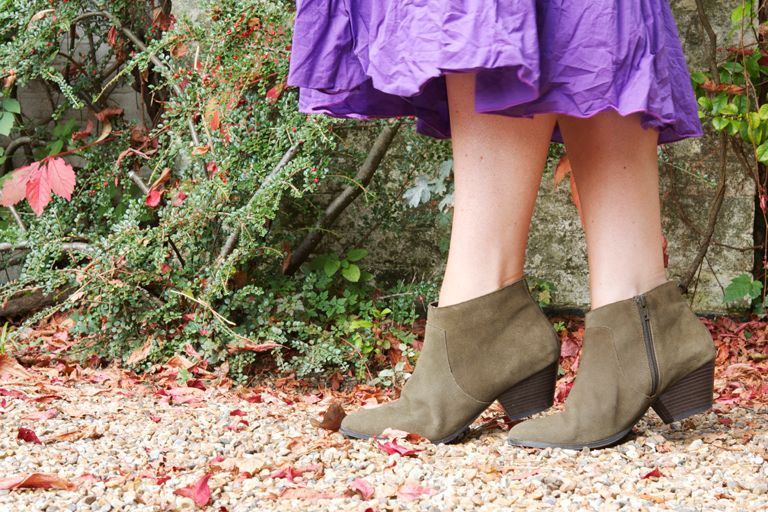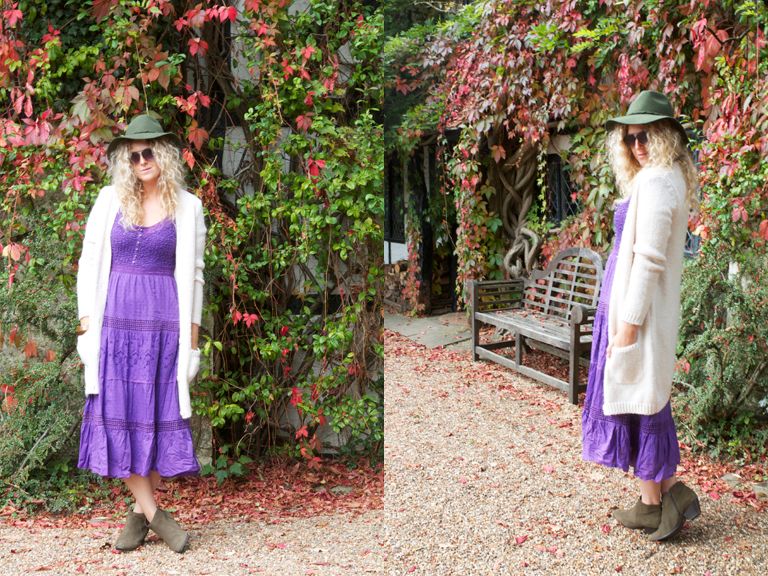 I Am Wearing :
Green Fedora - TK Maxx
Cream Cardigan - Zara
Boho Midi Dress - c/o Bonmarché
Ankle Boots - TopShop
Sunglasses - Moschino via TK Maxx
So I was sent a "secret surprise package" put together just for me, when it arrived I must say I really was surprised to find a Bonmarché dress inside. I my mind Bonmarché is a store for mature women (my 70 year old Aunt shops in there) so naturally when I saw this cute purple boho dress I was like "say whaaaaat?". I popped it on and against all of my preconceived ideas of what a mature ladies store bought dress would look like on me - it turned out to be a pretty sweeet dress! The only fault I could find was the buttons down the front don't open and I would have liked to have popped the top button to give the dress more of a gypsy boho look.
The lesson I have learnt this week is - not to judge a shop by its demographic - LOL I am such a loser - who says things like that - oh yeah me!
Anyways girls it's time to try new stores - you NEVER know what cute little gypsy girl dress is hiding in that shop you never go in!
Happy shopping my lovely readers!
MWAH
Astra
XOXO