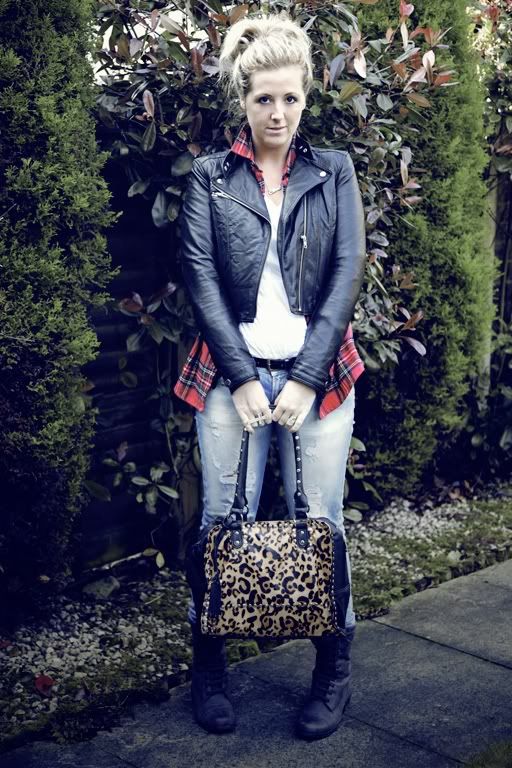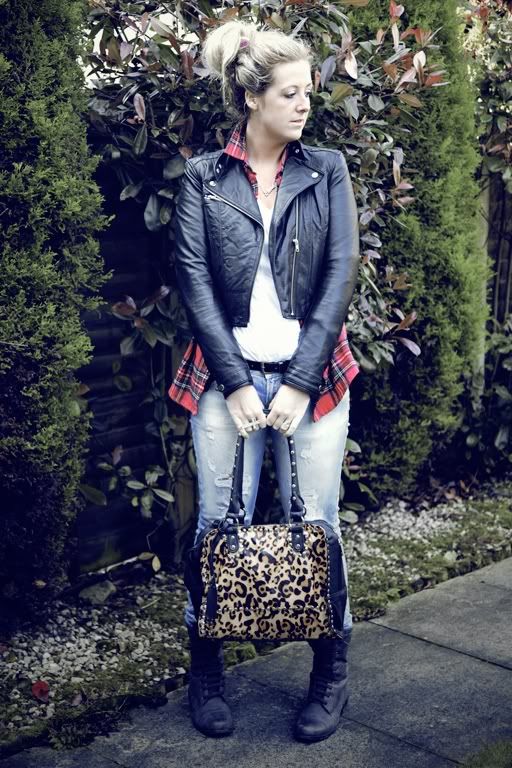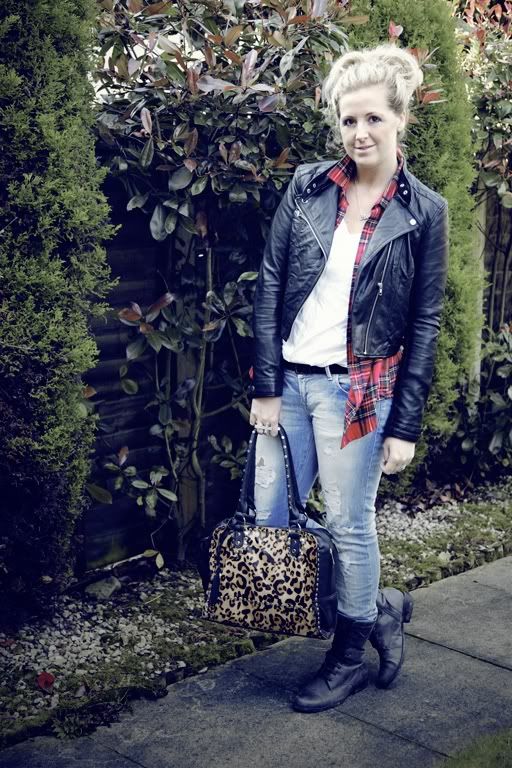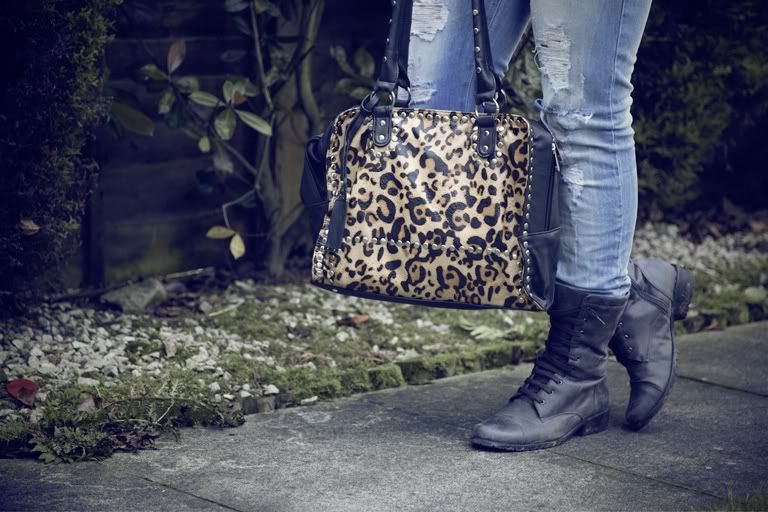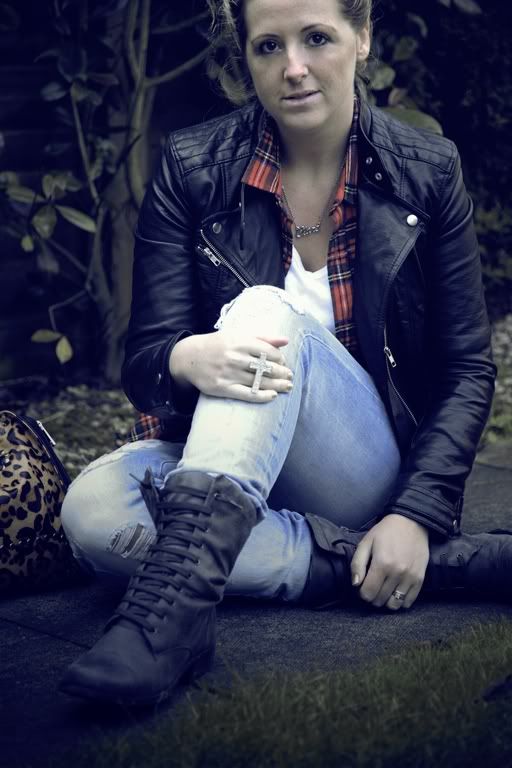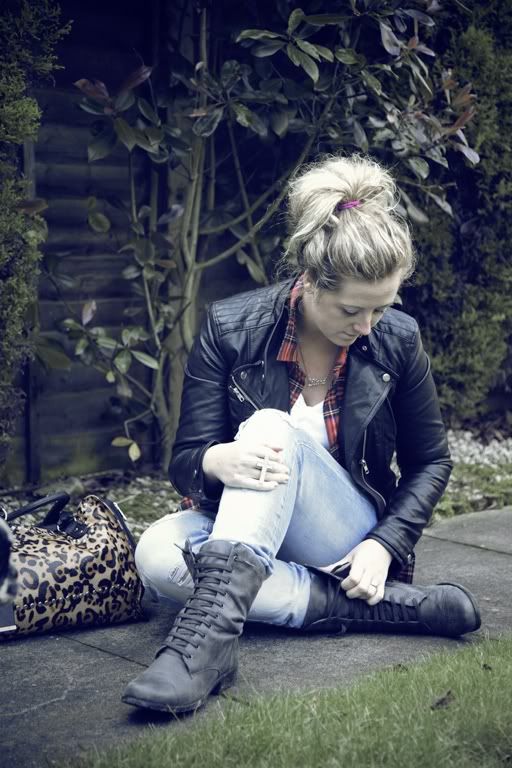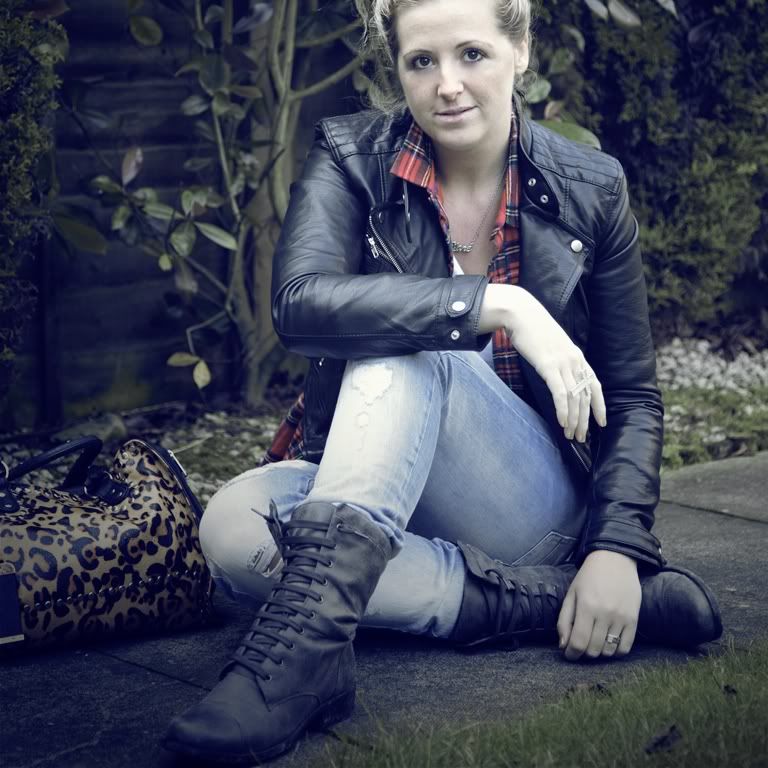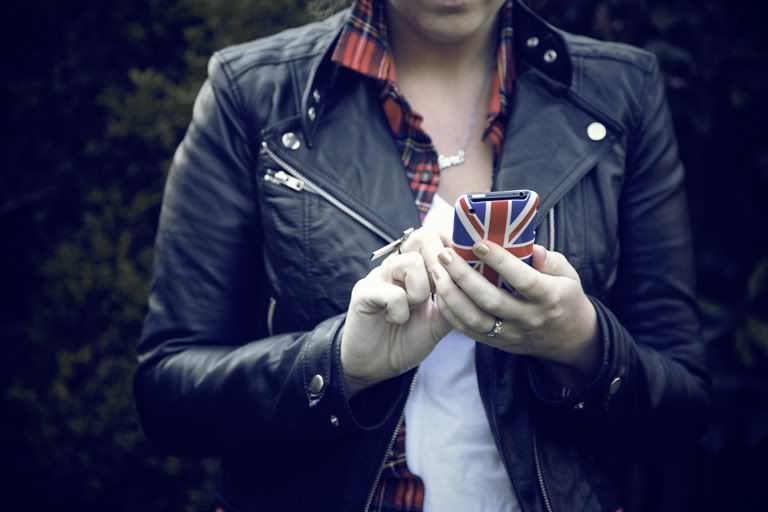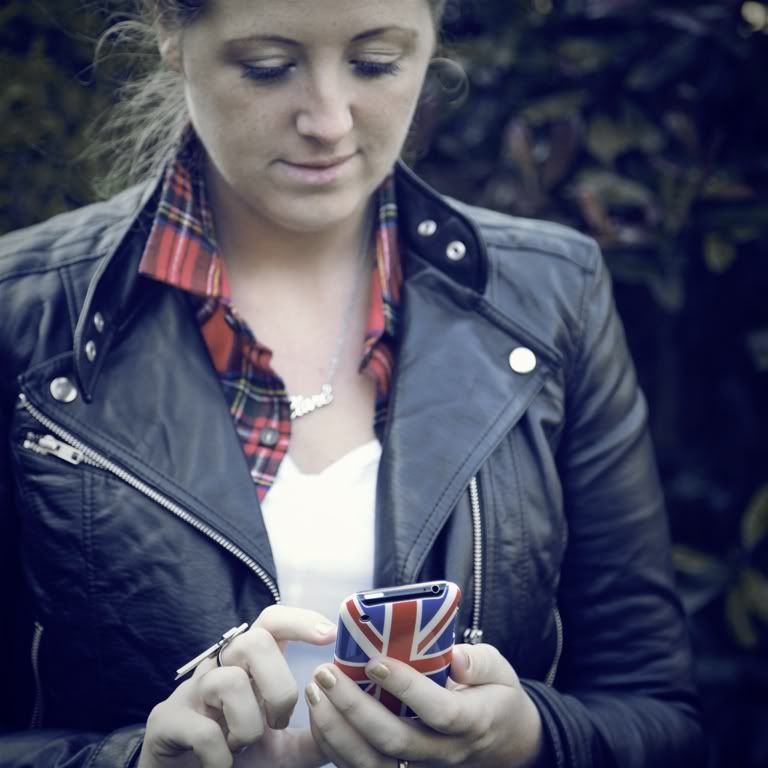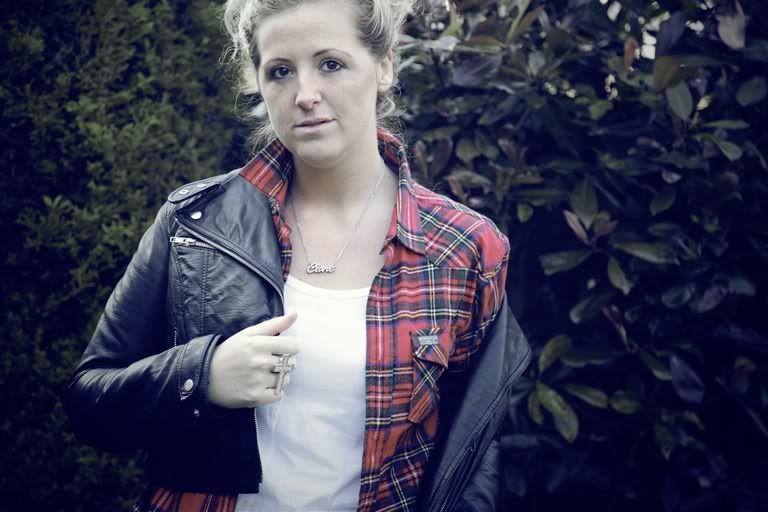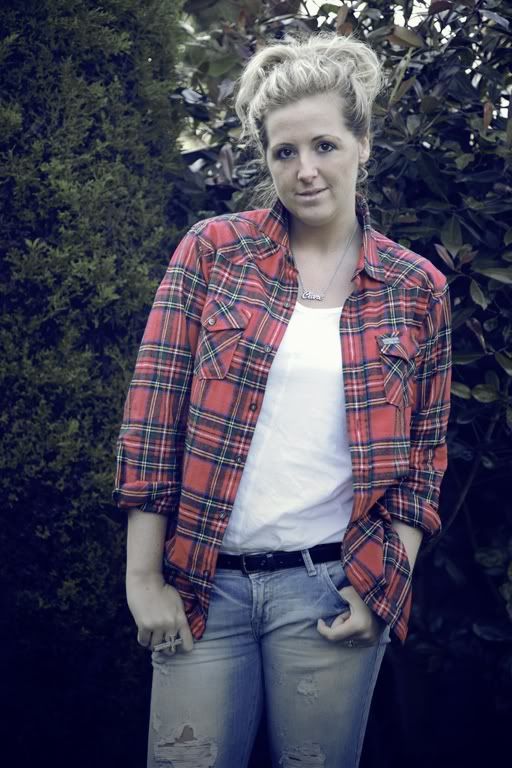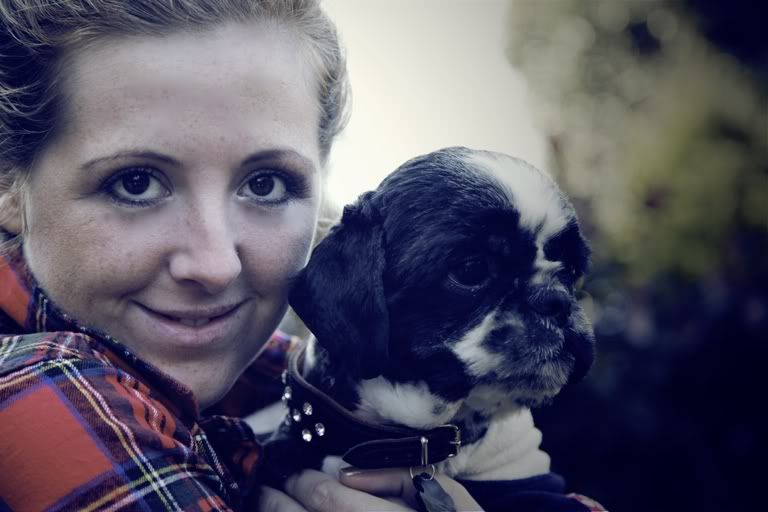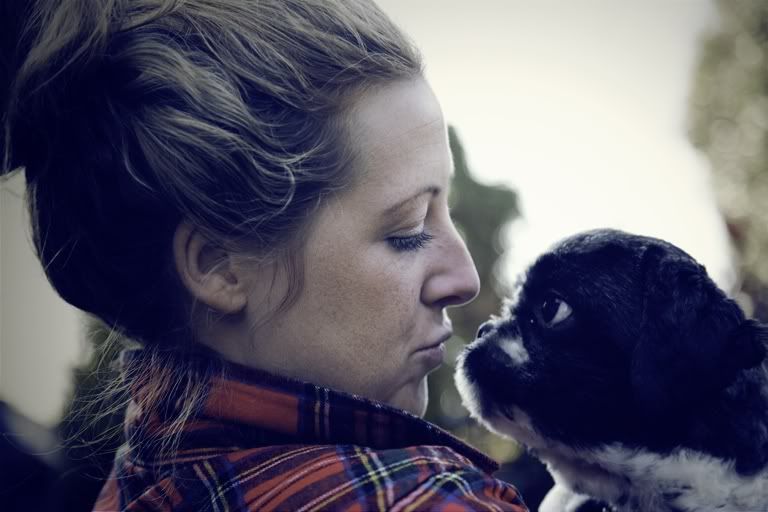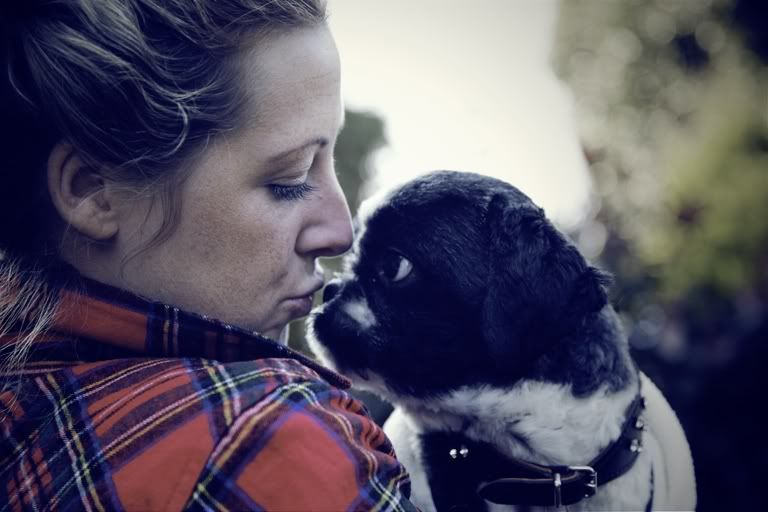 Me
Biker Jacket - H&M
Bag - Boutique store in Bromley
Plaid Shirt - Primark (mens)
White T-Shirt - H&M
Ripped Jeans - Zara
Biker Boots - Matalan
Name Necklace - Souvenir Shop London
Cross Ring - Diva (Australia)
Union Jack iPhone Cover - Ebay

Captain Bob
Collar - Harrods

Do you like my new iPhone cover? I flipping LOVE it! I love phone covers! Ebay is the BEST place to get them! So cheap you can afford to buy a few and mix and match them with different outfits (although i never do that cos as soon as i get a new one i never want to take it off!)

It is the weekend guys!

Hope you all have some wonderful plans?!

I am going Mexican tomorrow night! Will try and take some pics!

xoxo Clare Astra xoxo

P.S How cute is Captains Bob's new haircut!!