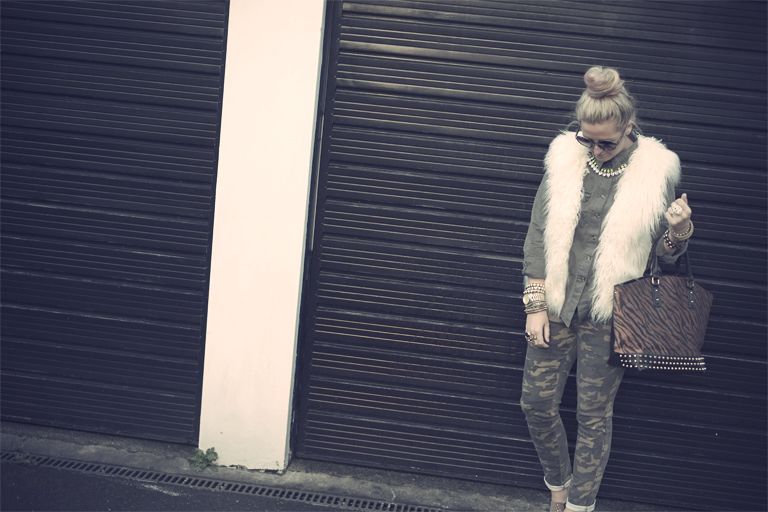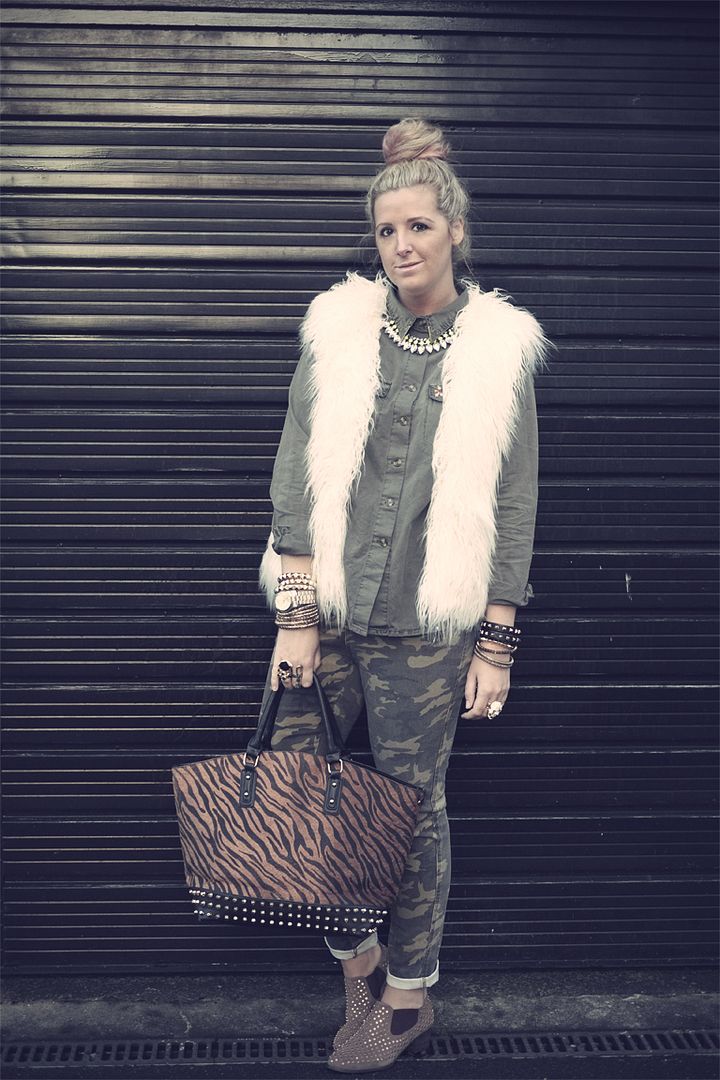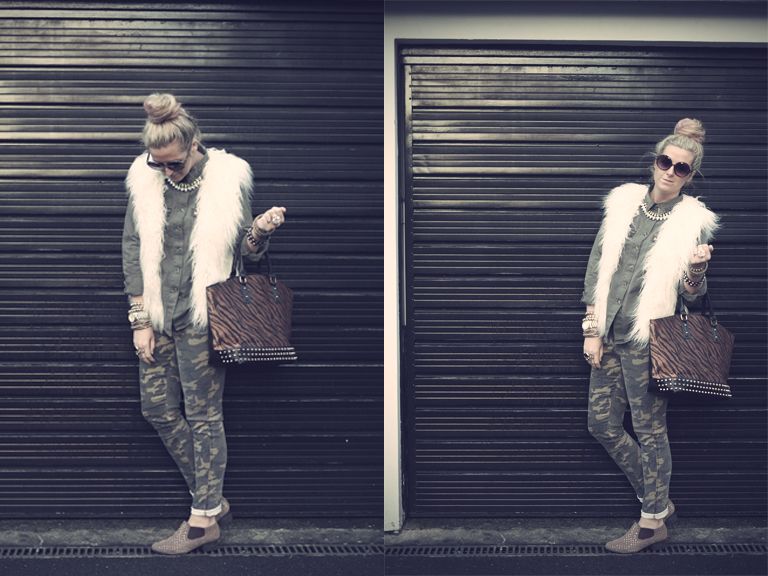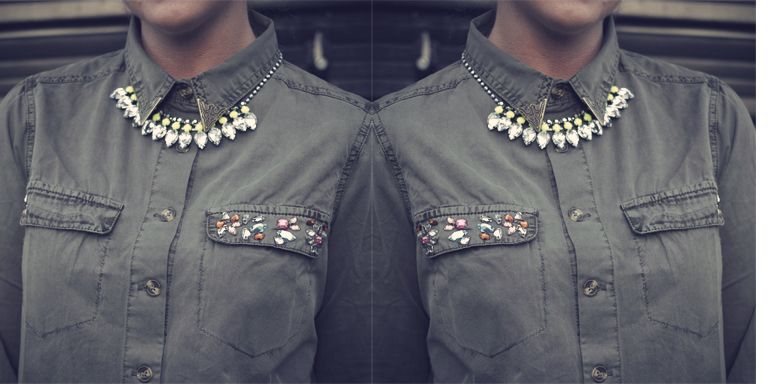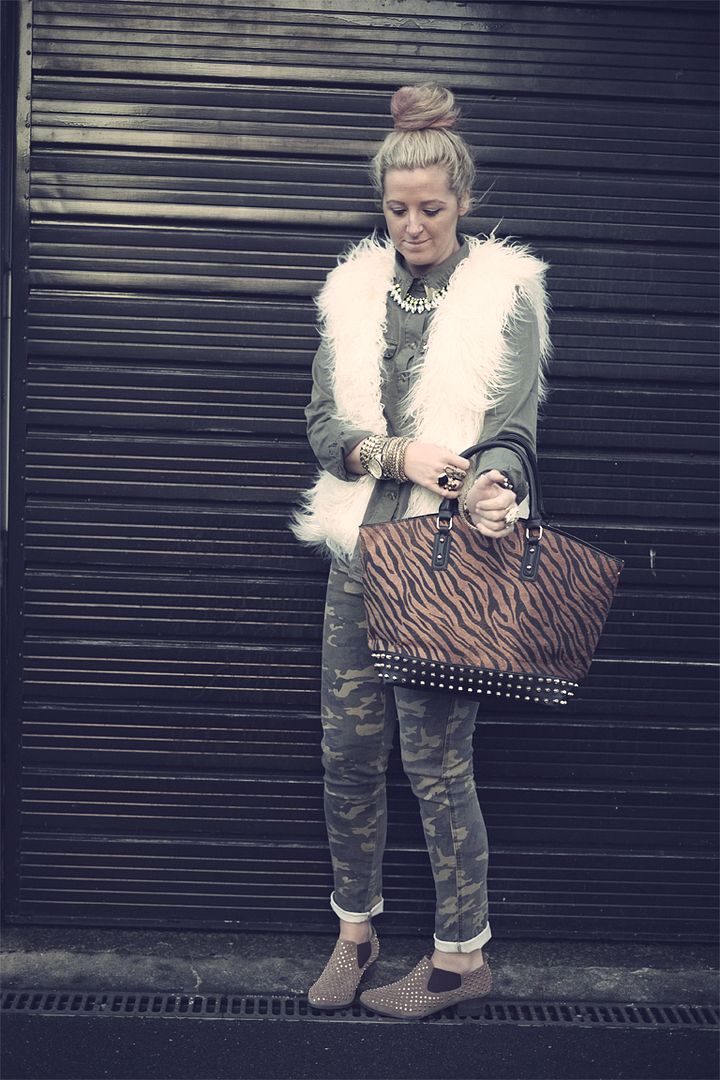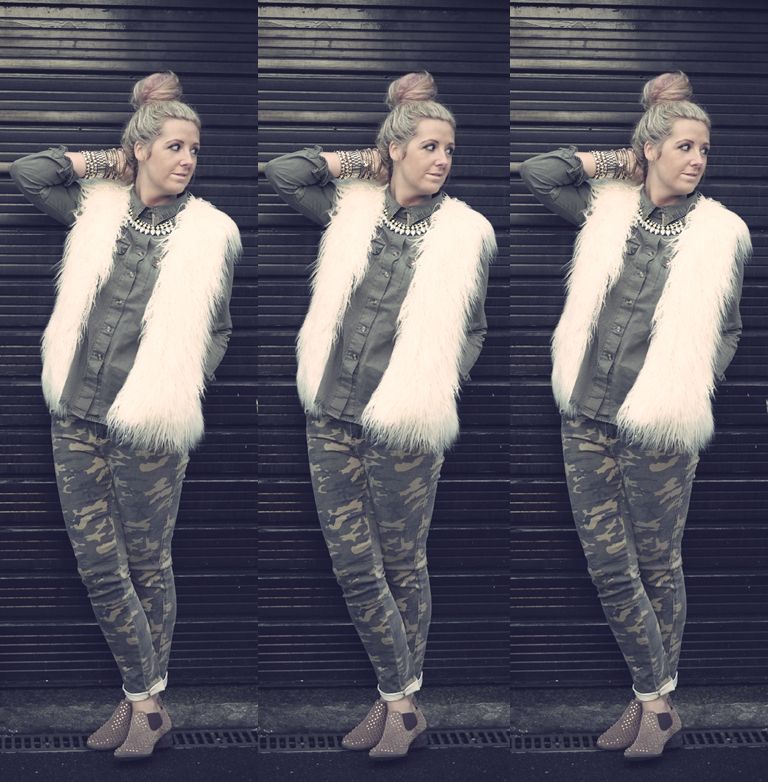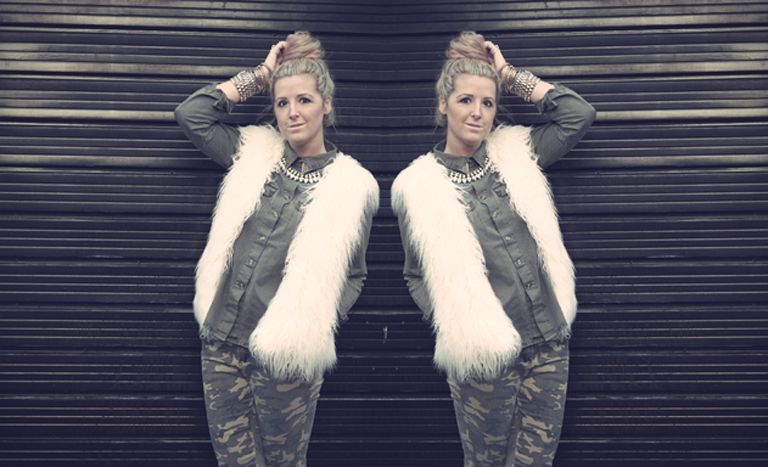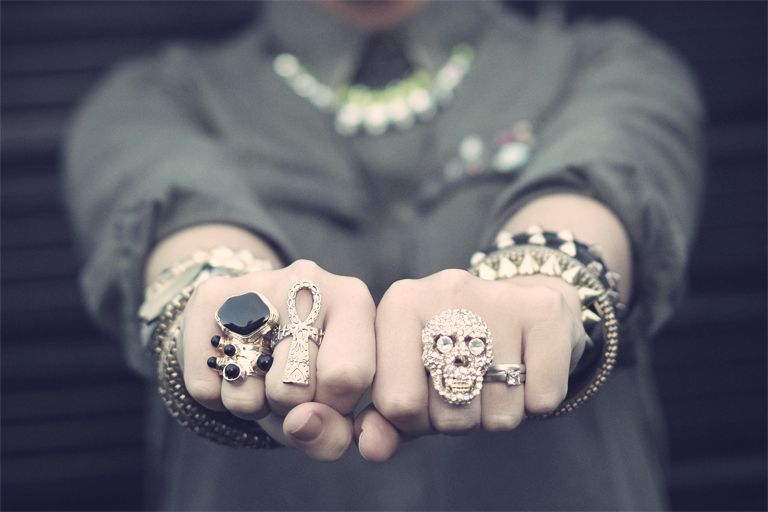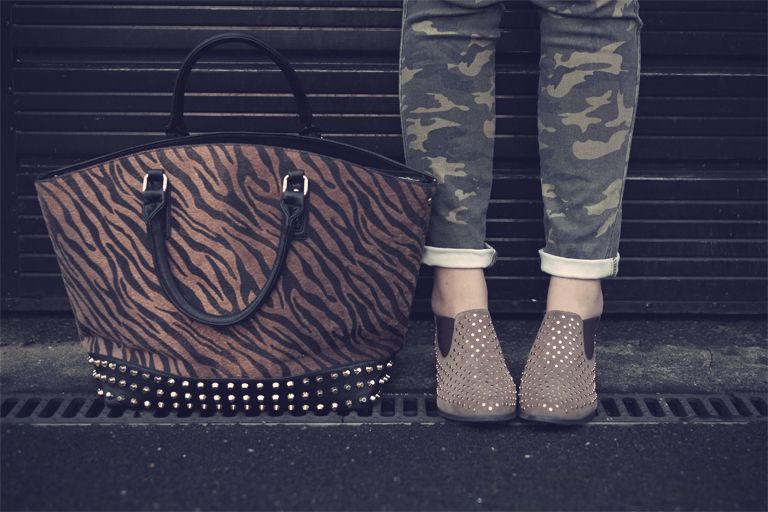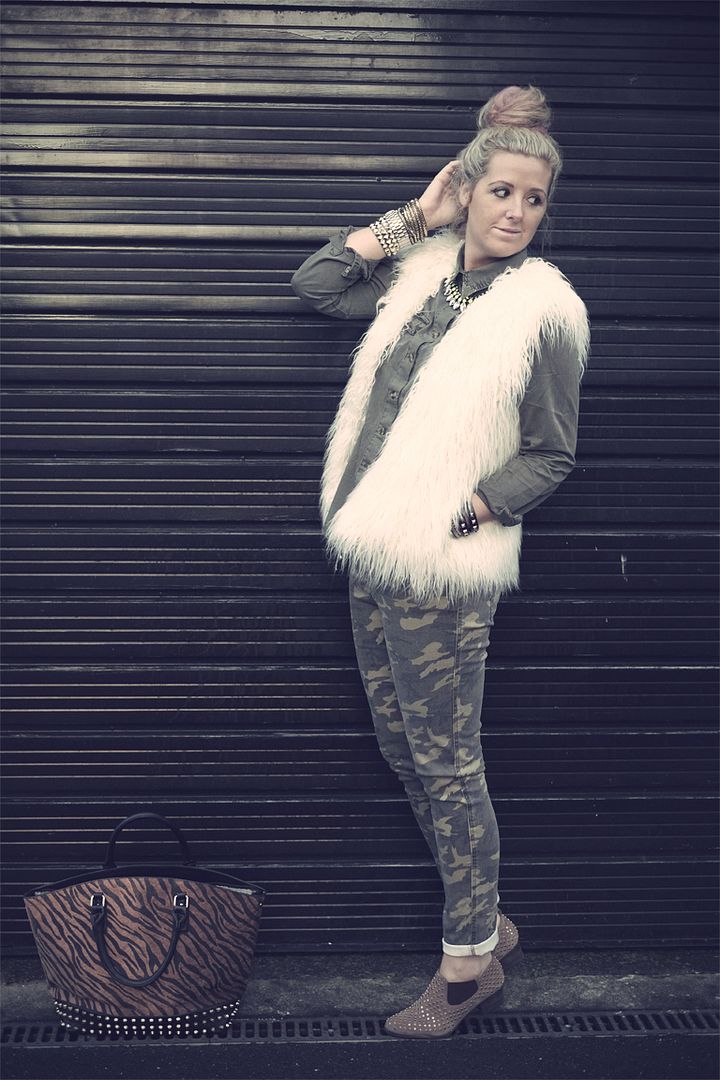 I Am Wearing :
Blouse - c/o Galmorous
White Fur Gilet - H&M
Camo Jeans - Internacionale
Rose Gold Studded Boots - c/o Bertie
Studded Tiger Print Bag - Liverpool St Johns Market
Neon Necklace - H&M
Bracelets - Primark
Black Ring - Dahlia
Skull Ring - Liverpool St Johns Market
Watch - Michael Kors
I was in Zara last month drooling over a bejewelled pocket blouse that i just couldnt afford and then I found this beauty over on Galmorous and of course immediately fell in love!
I was feeling a bit military chic today so I just decided to go the whole hog!
I had a super busy weekend of work and play and I have a super busy week of work as I get ready to travel! I keep putting off my packing - but will HAVE to get started on Wednesday!! Eeeik - time is quickly running out!
Hope you have all had a great weekend
xoxo