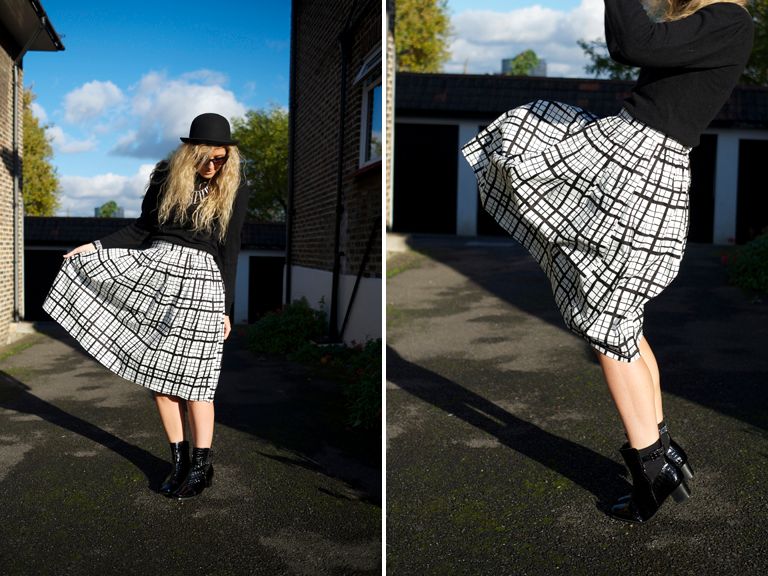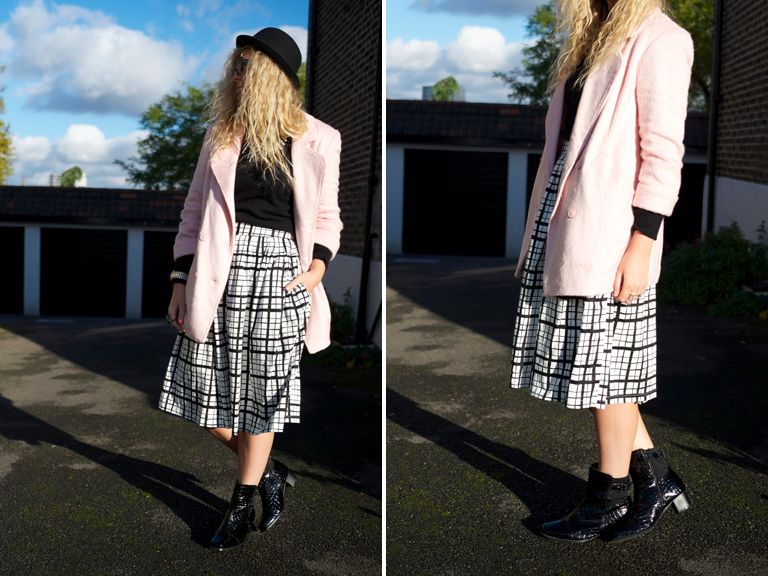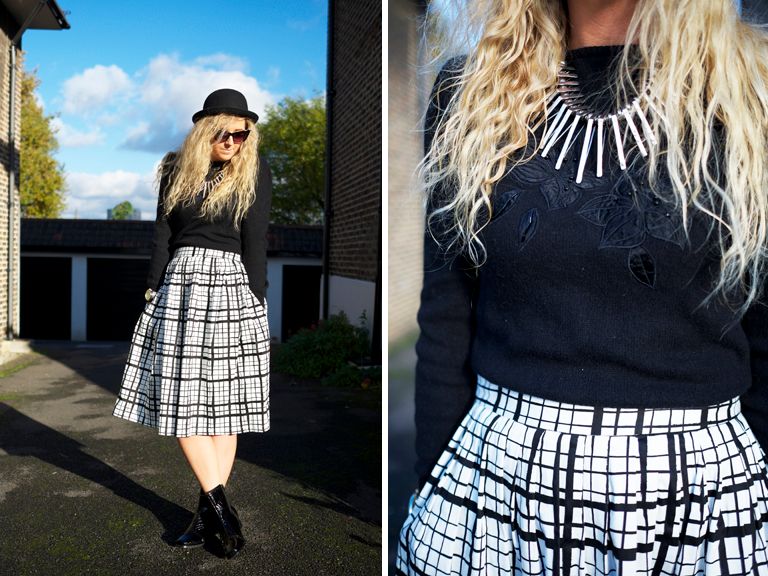 I Am Wearing :
Bowler Hat - Primark
Vintage Christmas Sweater - Beyond Retro
Check Swing Skirt - Asos
Pink Boyfriend Coat - New Look
Croc Boots - BHS
So this year the Christmas jumper seems to have TAKEN OFF! With heaps of novelty Christmas jumper all over the high street I decided that for this years #ChristmasJumperDay I would go with something a little different!
As you already know I am a massive fan of all things vintage - affordable and good for the environment - whats not to love. So when I came across this little cutie in Beyond Retro (the Brick Lane store is my fav) I instantly new it would make a great alternative festive jumper!
Christmas jumper are the MOST fun and I love wearing them - just remember that they don't all have to be covered in Santa's and snowmen!
Merry Christmas Folks
(I think its safe to start saying this right?)
Clare Astra
MWAH
XOXO