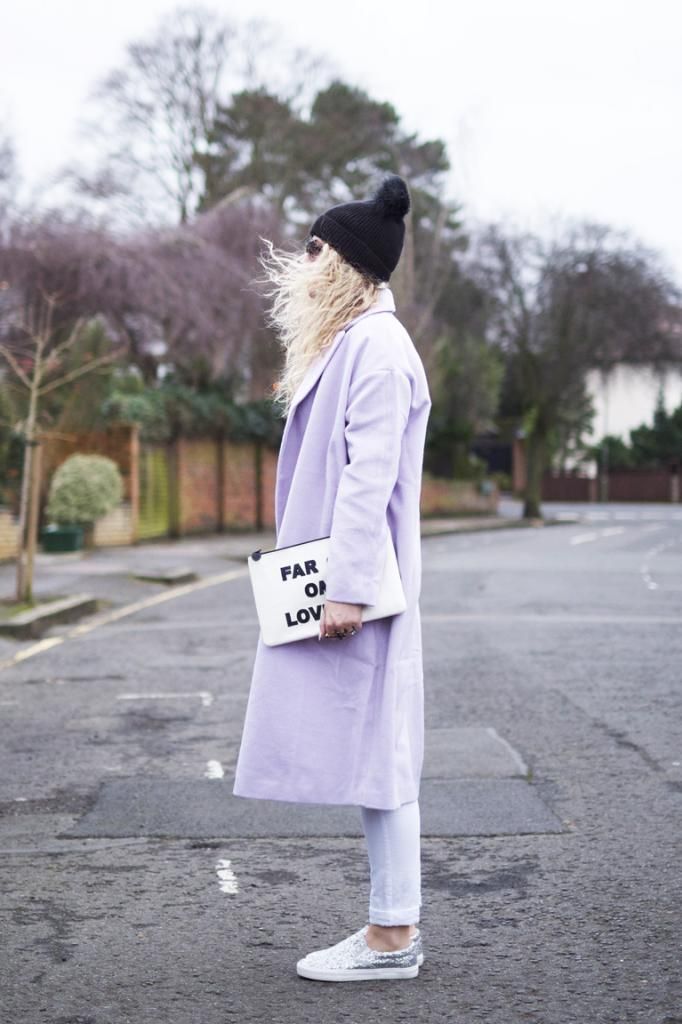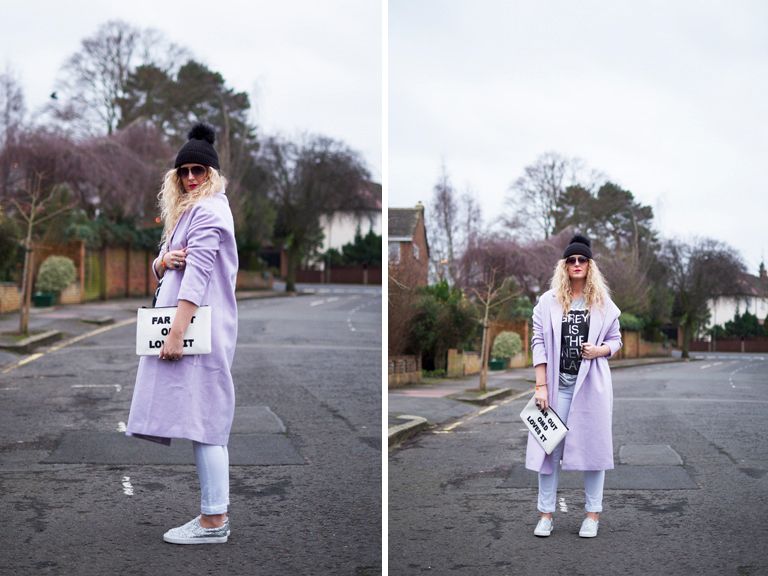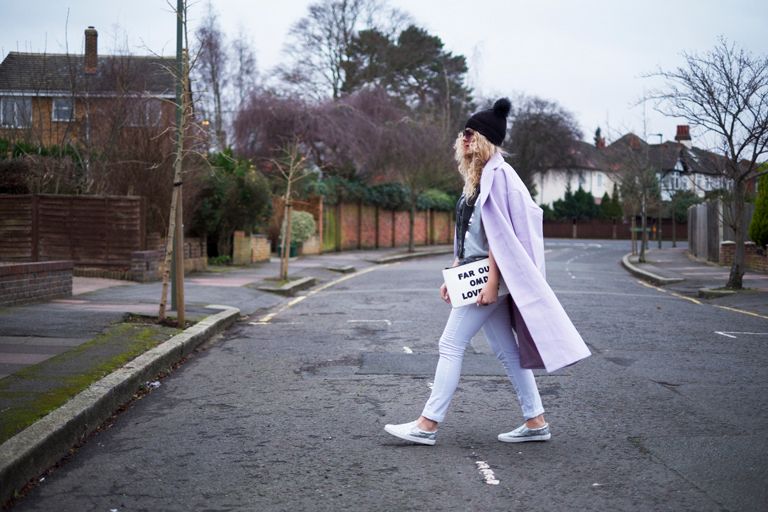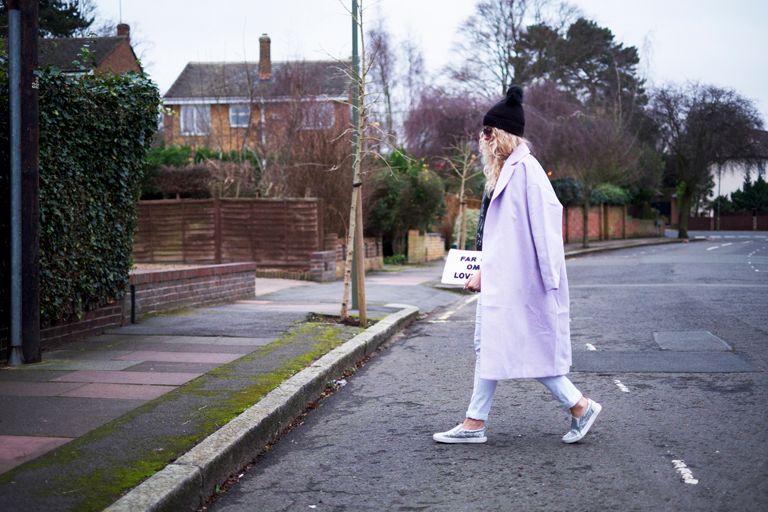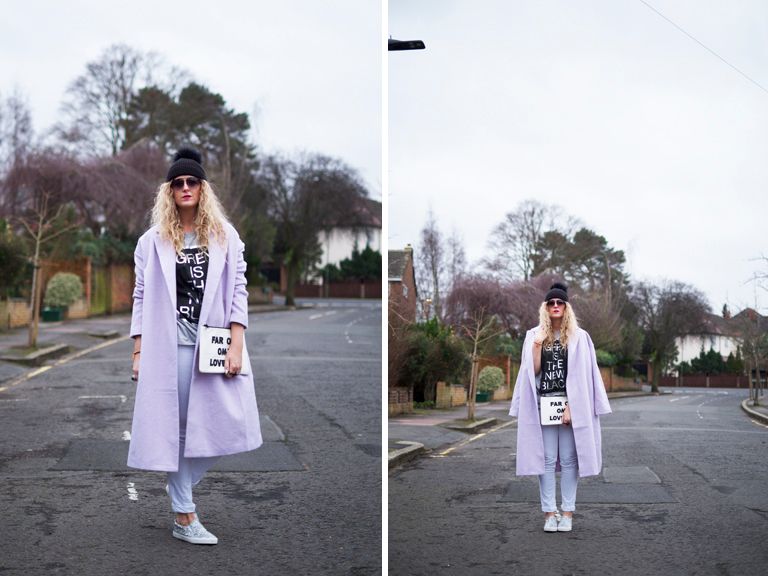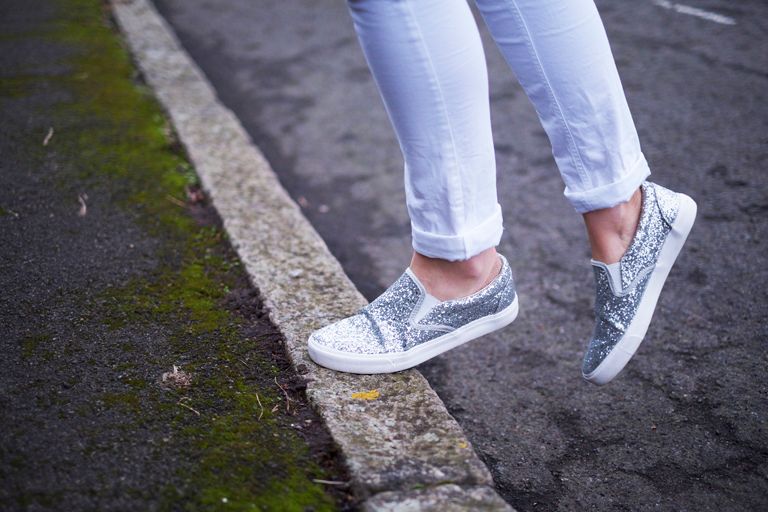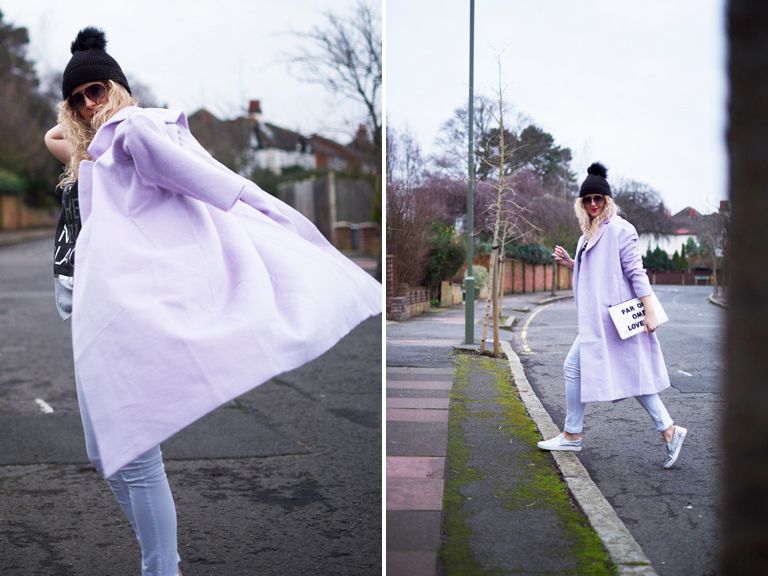 I Am Wearing :
Fur Bobble Hat - River Island
Lilac Coat - Asos
Grey T-Shirt - Primark
White Jeans - F&F
Glitter Slip Ons - New Look
Slogan Clutch - DIY c/o Dorothy Perkins
My coat was a Christmas gift from one of my sisters and I am soooo happy with it! The colour is just perfect - I don't have anything else like it at all - don't you just love it when a Christmas gift fills that little hole in your winter wardrobe?!
I don't usually say this but I hope January stays cold so I can make the most of this beauty.
Clare Astra
XOXO