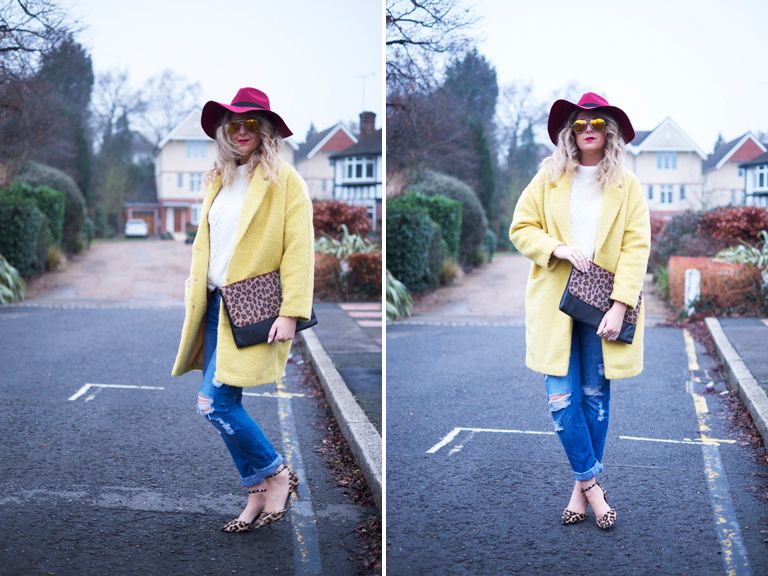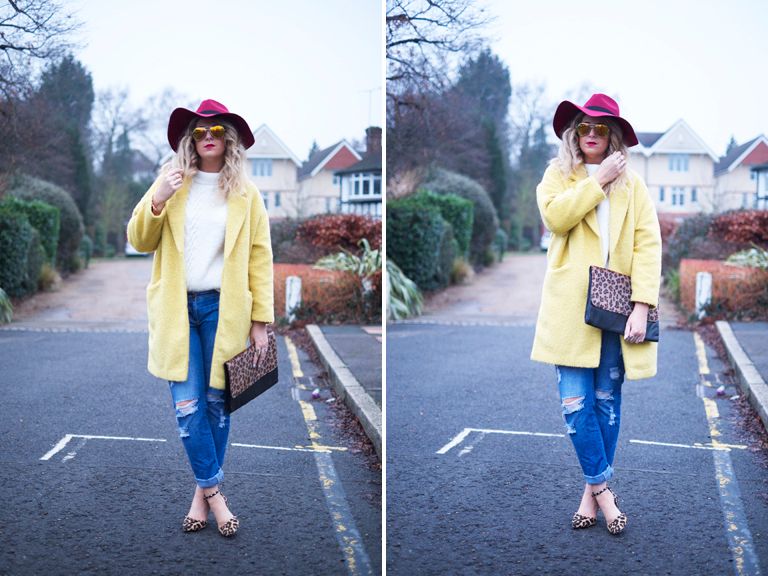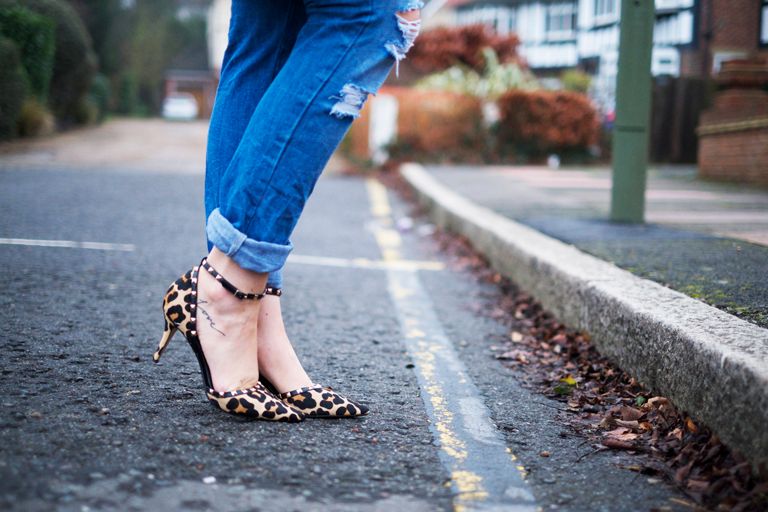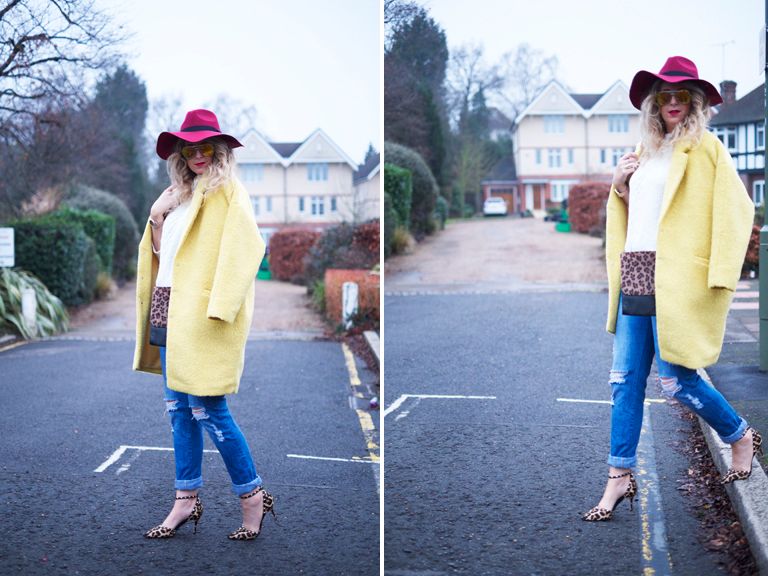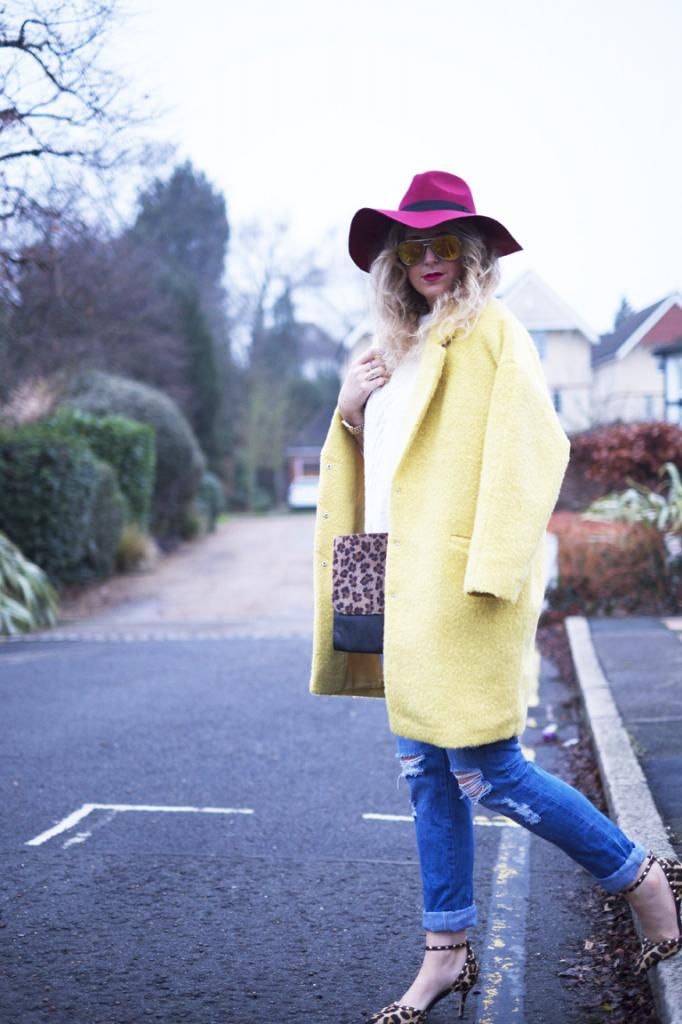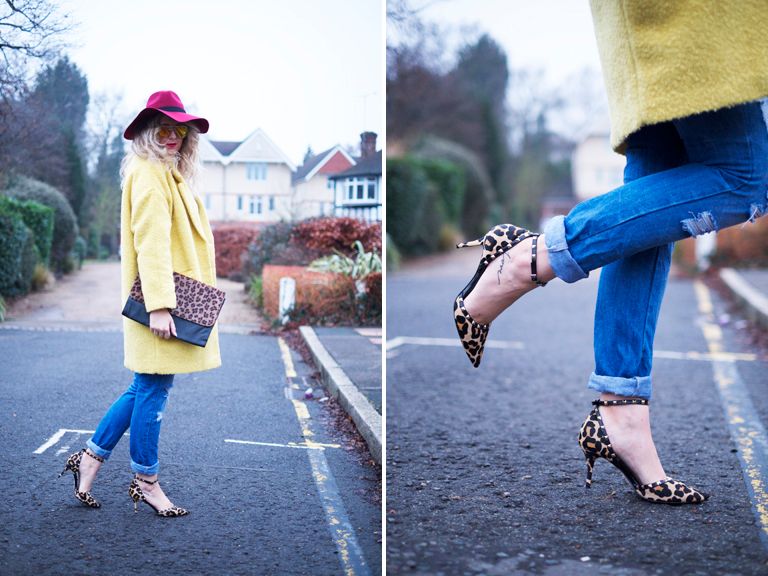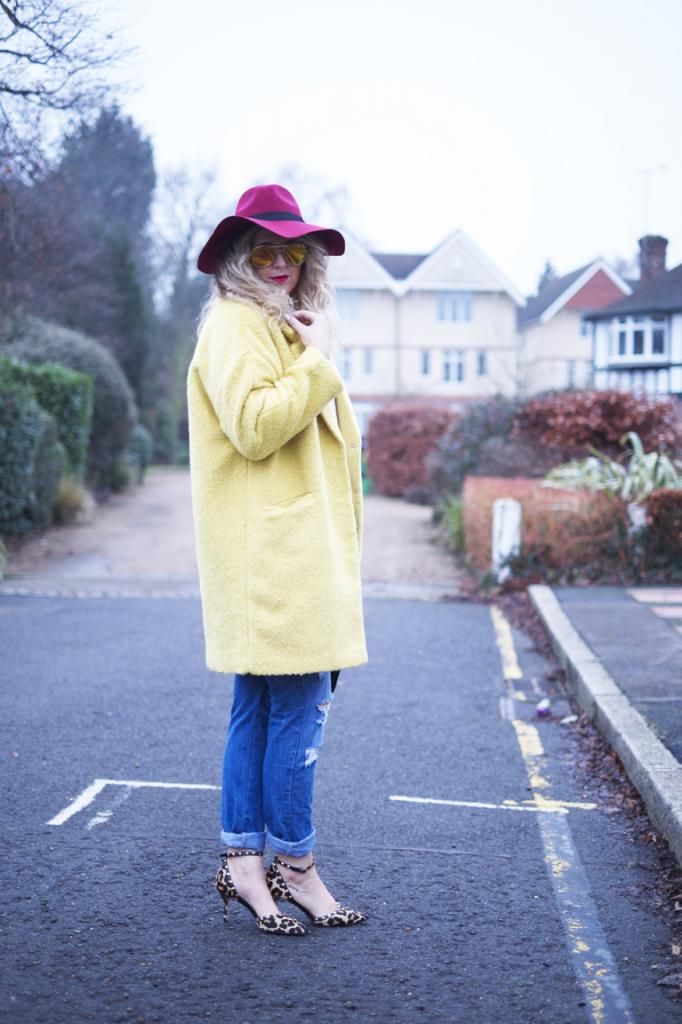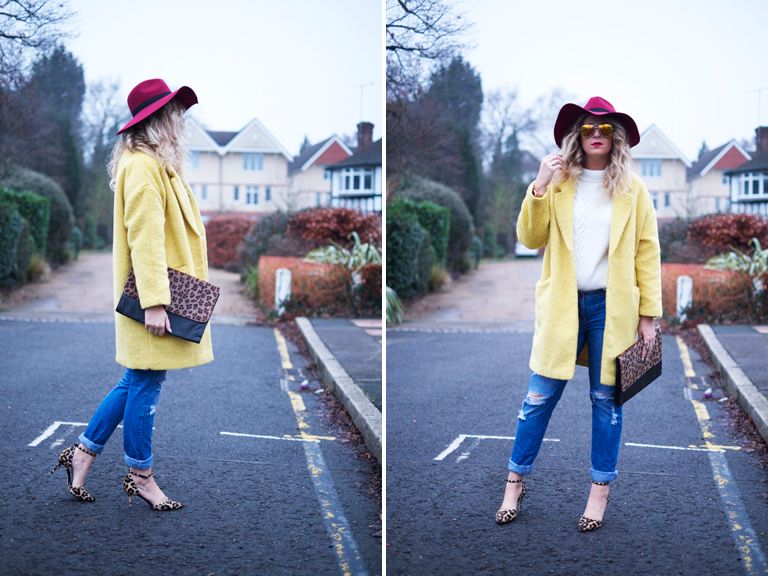 I Am Wearing :
Yellow Coat - Primark
White Roll Neck - c/o Next
Ripped Boyfriend Jeans - New Look
Leopard Print Studded Heels - c/o Dune London
Red Fedora - Colette Hayman
These SHOES! - I am soooo in love, they fit beautifully and boy do they look like they cost 10X the price! The heel height is perfection - not too high that you cant spend a day in them. The studded ankle strap is rock chick enough to make your boyfriend jeans look killer! And the leopard print pony fabric is just the cherry on top of the perfect shoe cake!
Did I mention that I LOVE these shoes?!
Brace yourselves because you are going to be seeing a lot of these bad boys in 2015!
HAPPY NEW YEAR MY FRIENDS!
I hope 2015 will bring you lots of love, joy and happiness!
Thank you for all of your support and kindness throughout 2014.
MWAH
XOXO
Clare Astra