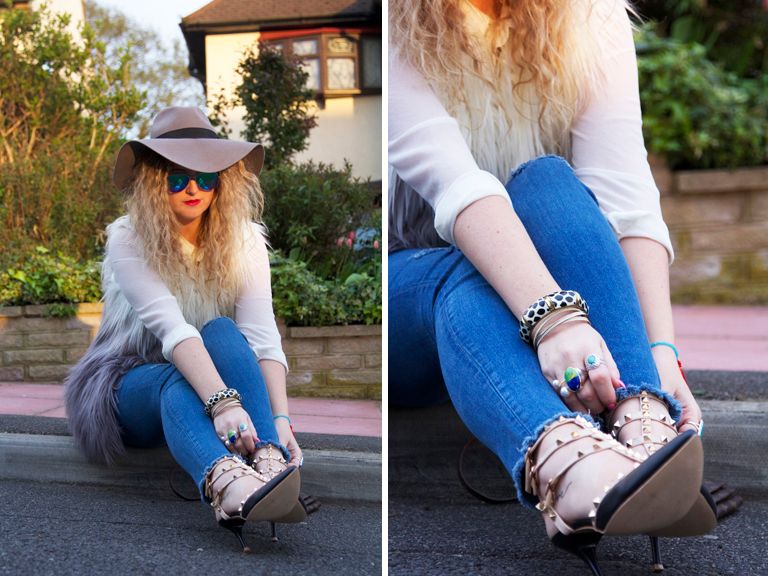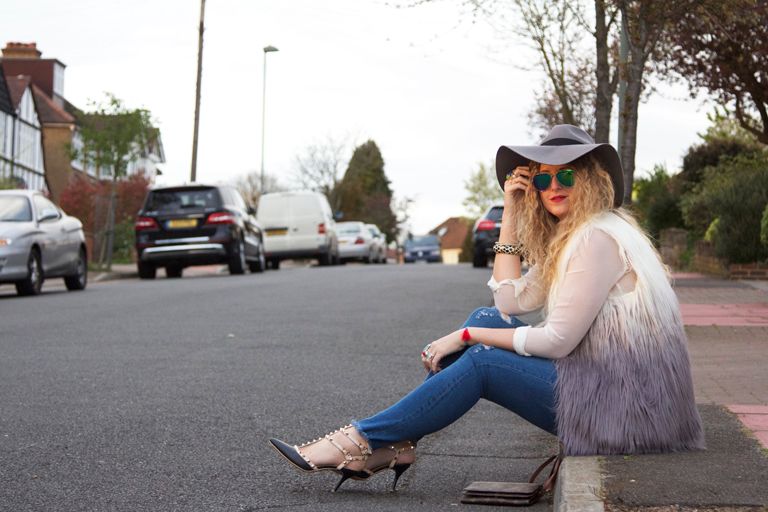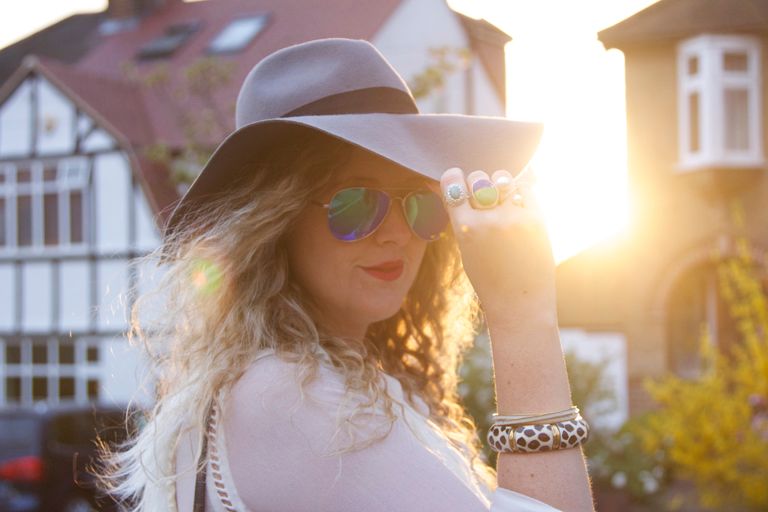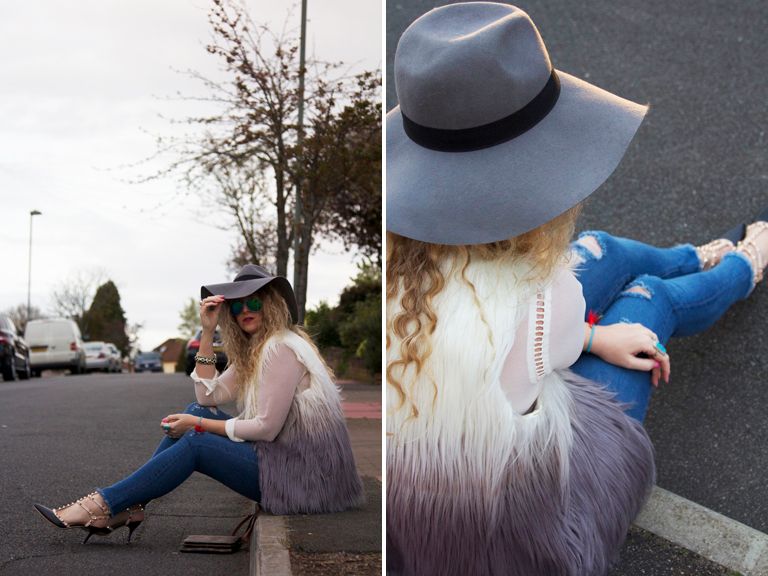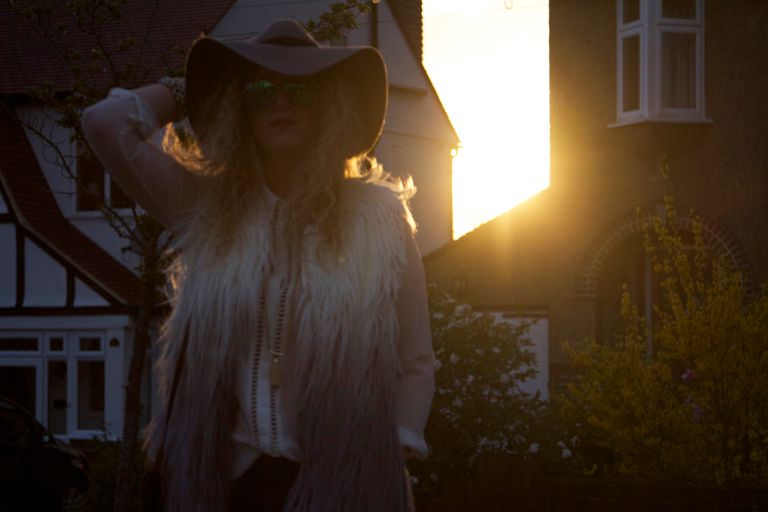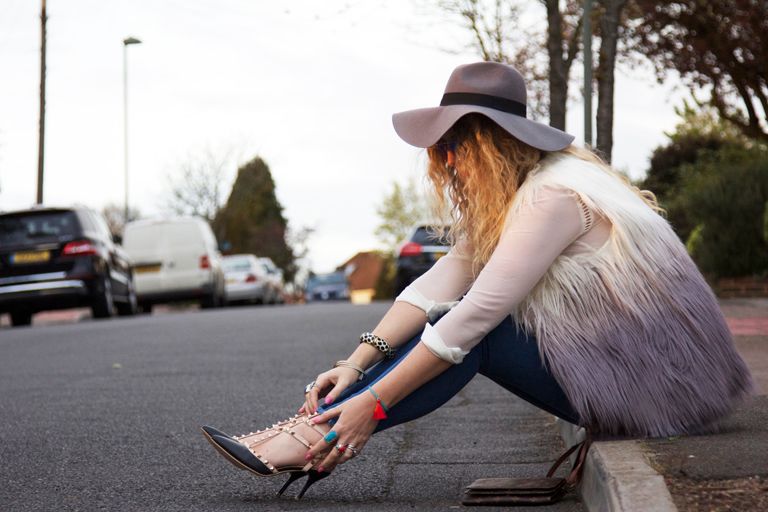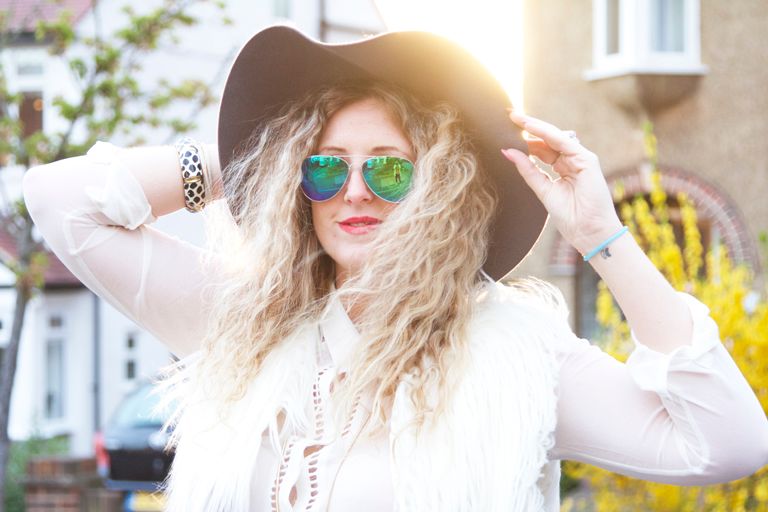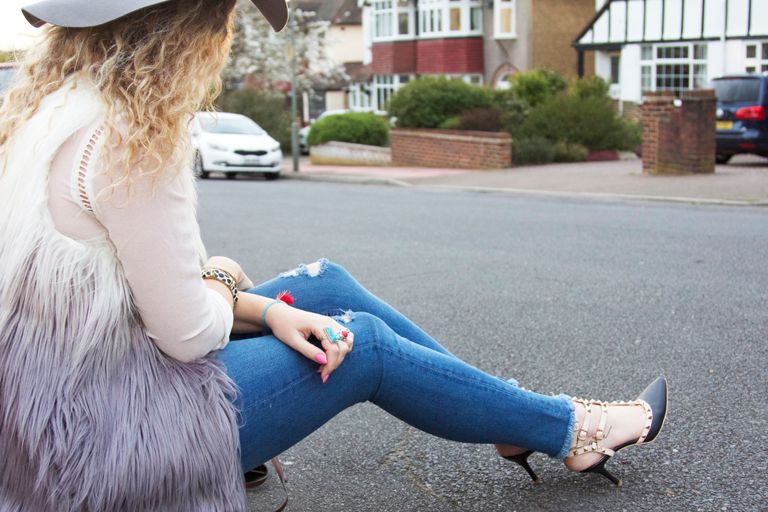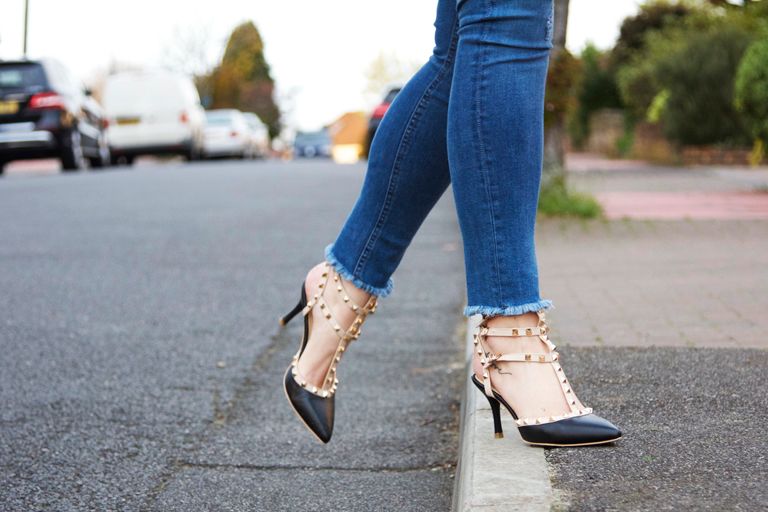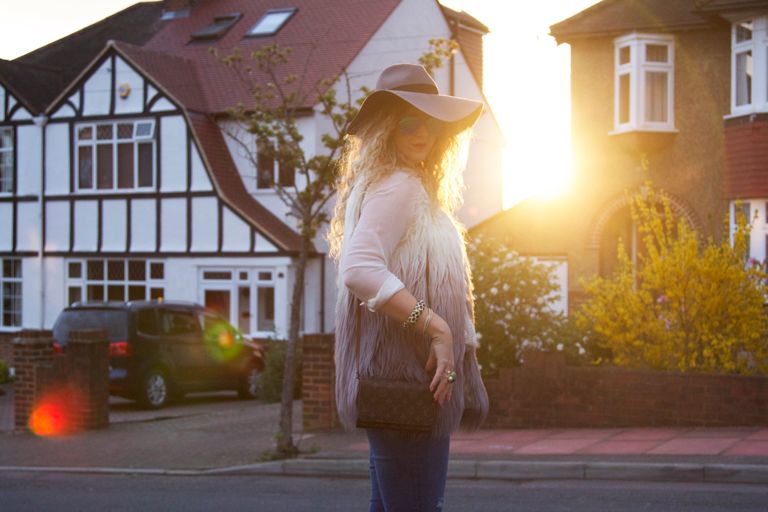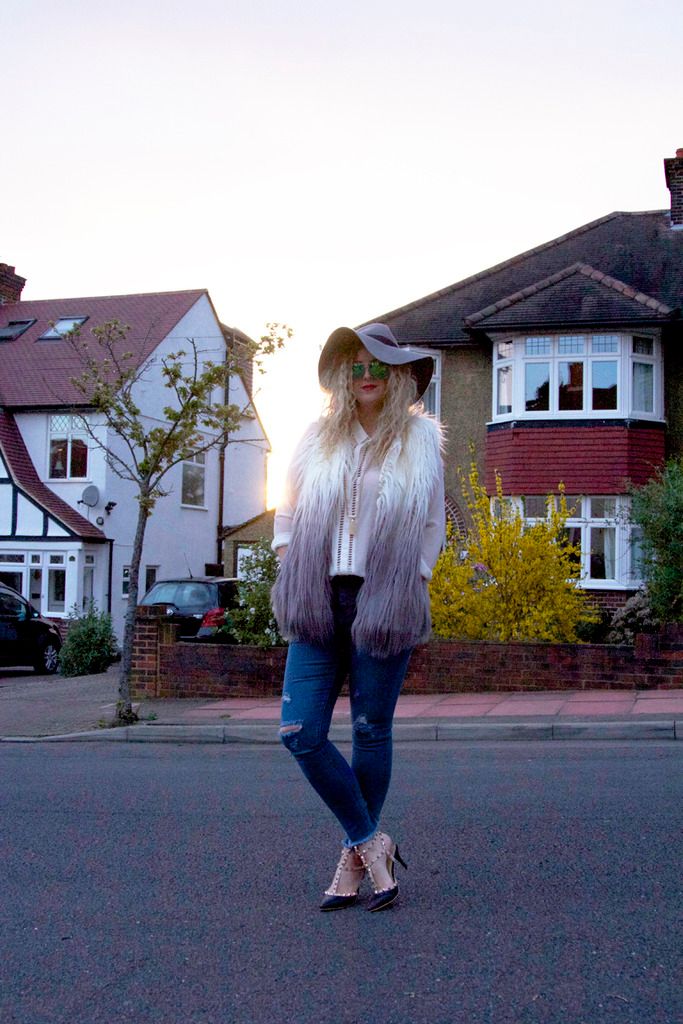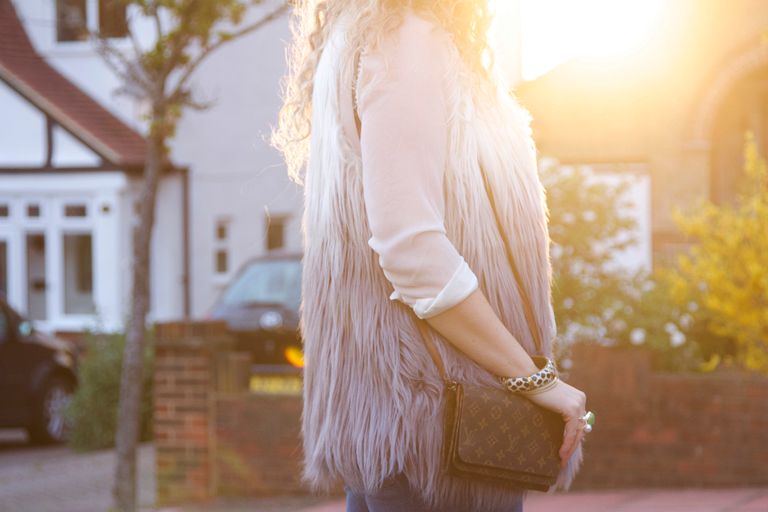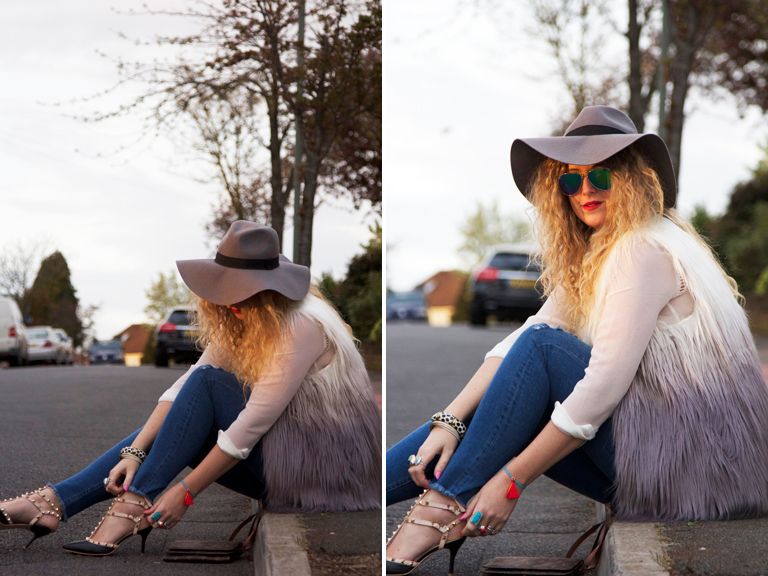 I Am Wearing :
Fedora - H&M
Dip Dye Fur Gillet - Miss Selfridge
Boho Blouse - Miss Selfridge
Raw Hem Jeans - Miss Selfridge
Studded Heels - OASAP
Louis Vuitton Bag - Vintage
Sunglasses - F&F
Accessories - Miss Selfridge
I am LOVING these frayed edge jeans - I normally ALWAYS turn the bottom of my jeans up - not sure why? Force of habit perhaps? But these frayed edges have turned my turn-ups down!
If you are looking for some new jeans then the Miss Selfridge denim lounge is well worth checking out - they have so many different styles, fits and colours you will be spoilt for choice!
Hope you have had a great weekend, thanks for reading :-)
Clare Astra
XOXO