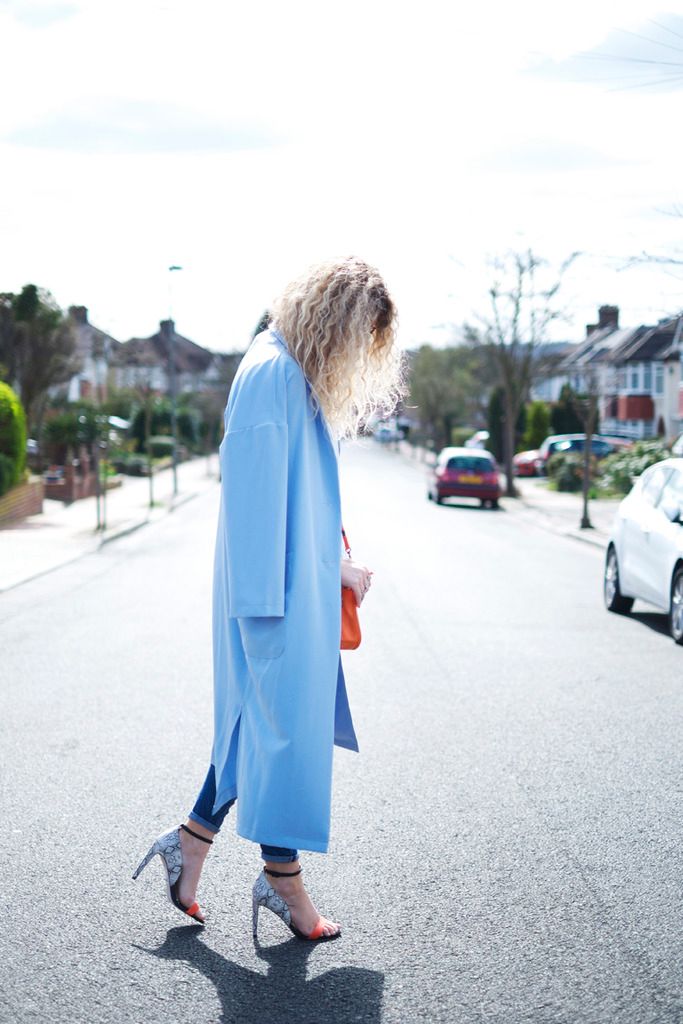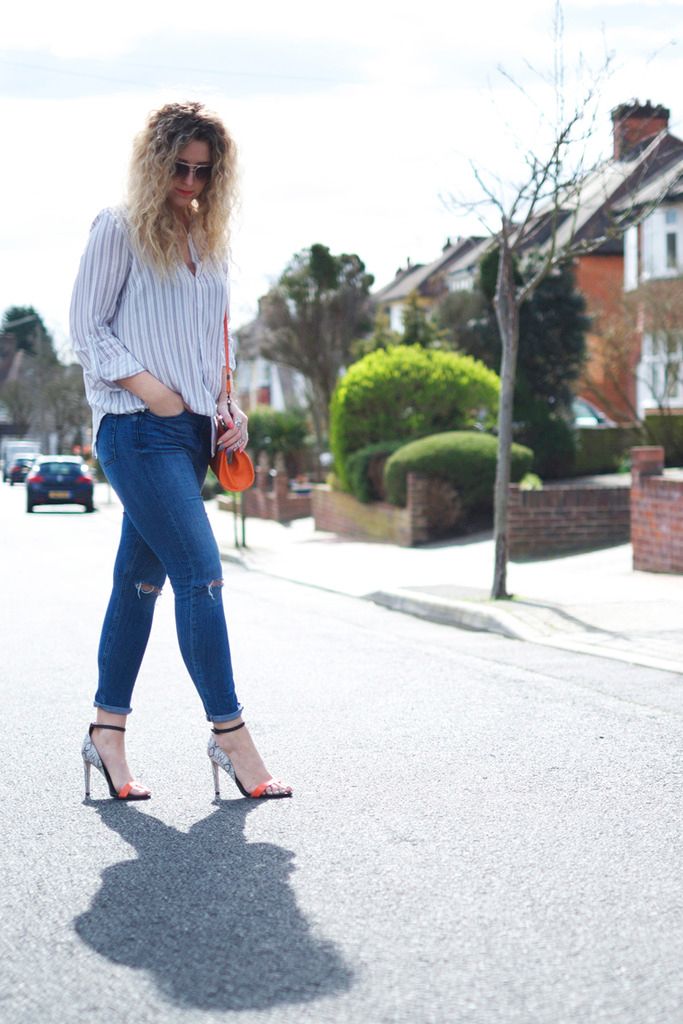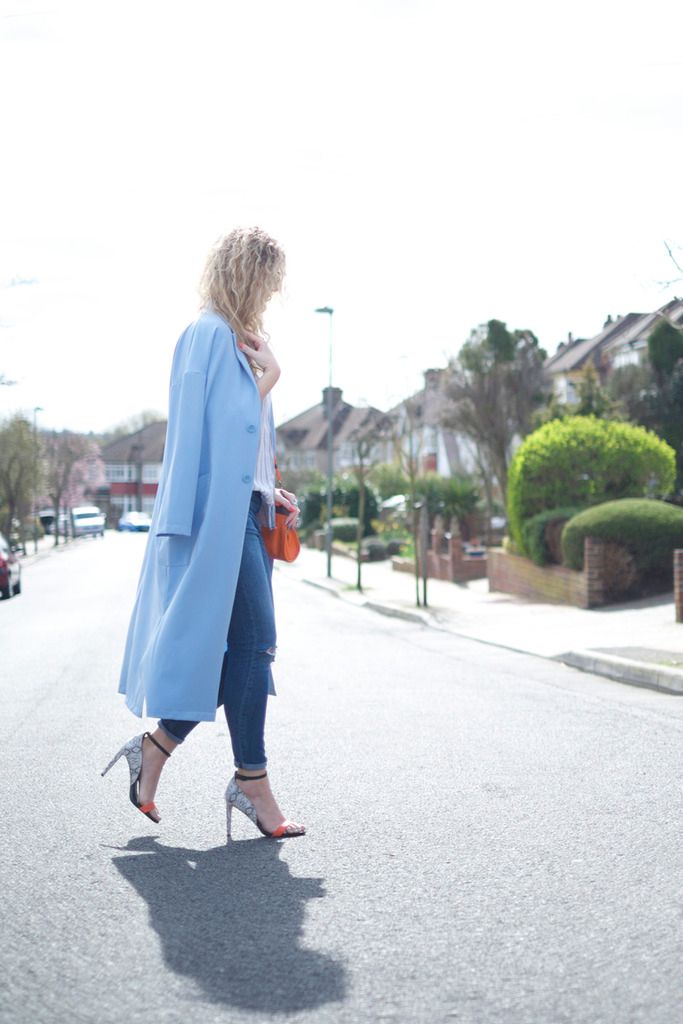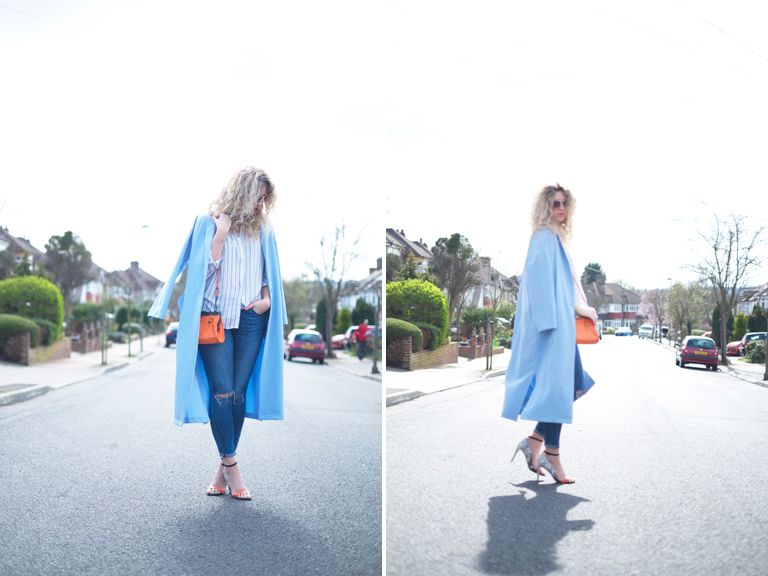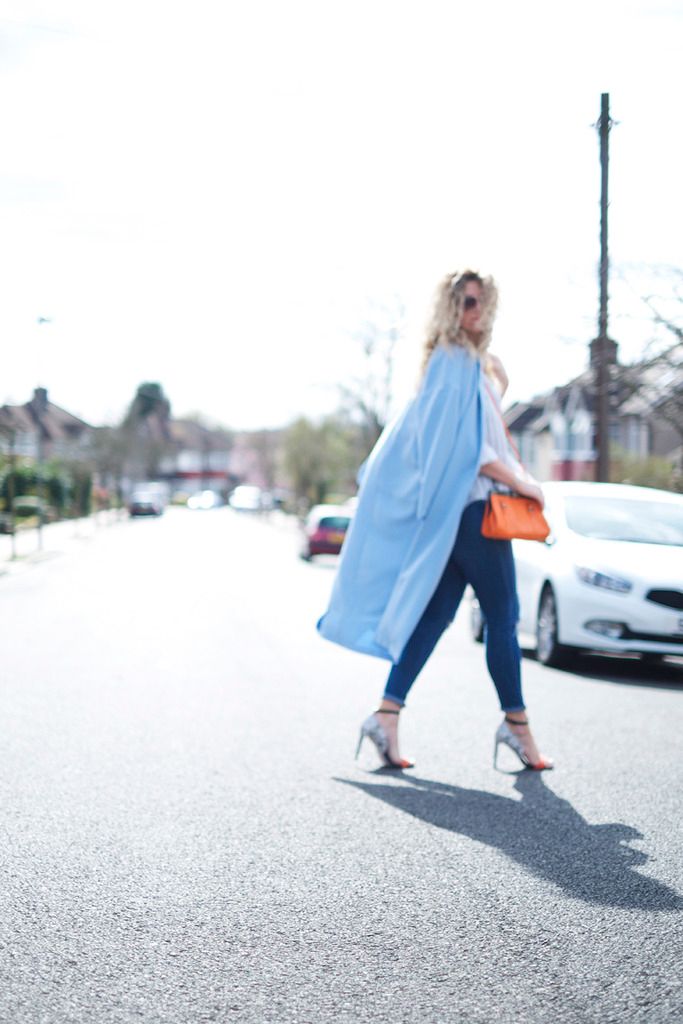 I Am Wearing :
Blue Duster Jacket - Primark
Pinstripe Shirt - New Look
Rip Knee Jeans - Primark
Orange CrossBody Bag - Vintage
Snakeskin Heels - c/o Next
All Jewellery - c/o Dorothy Perkins
So how much do you think I paid for this beautiful blue duster jacket?
THREE BRITISH POUNDS
Yup 3 quid in the Primark sale - bargains like this don't come along everyday - but when they do you have to do the bargain dance! I might show you - one day!!
In other news I have been featured on the Dorothy Perkins Facebook page along with the lovely Rosie Fortescue from Made In Chelsea - check it!
Happy Hump Day Folks
MWAH
Clare Astra
XOXO