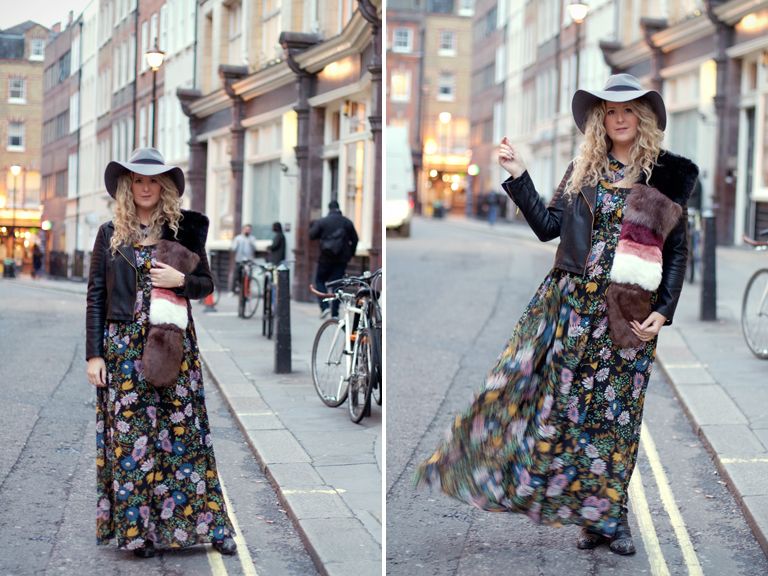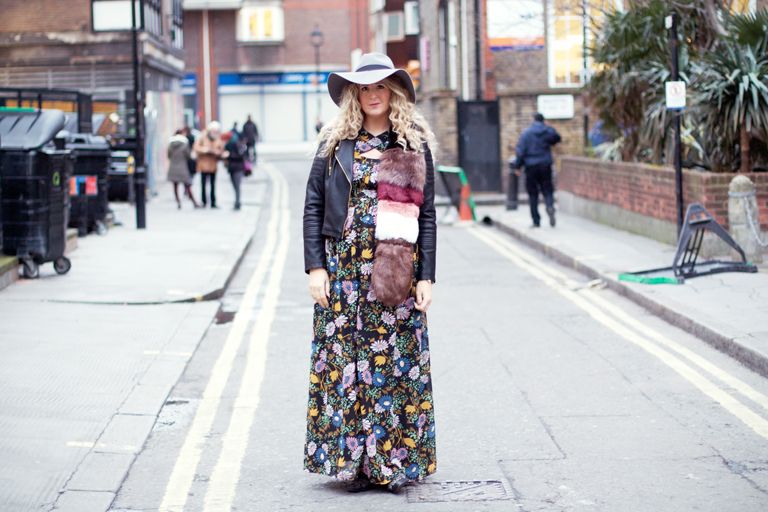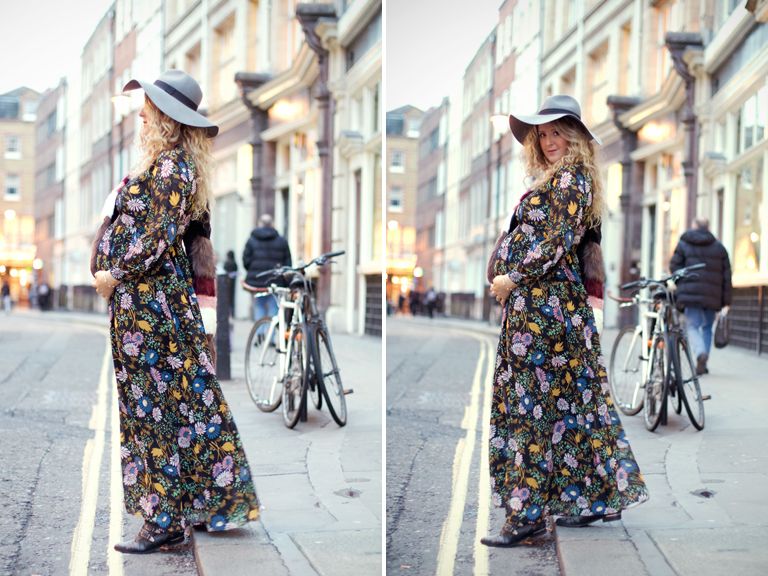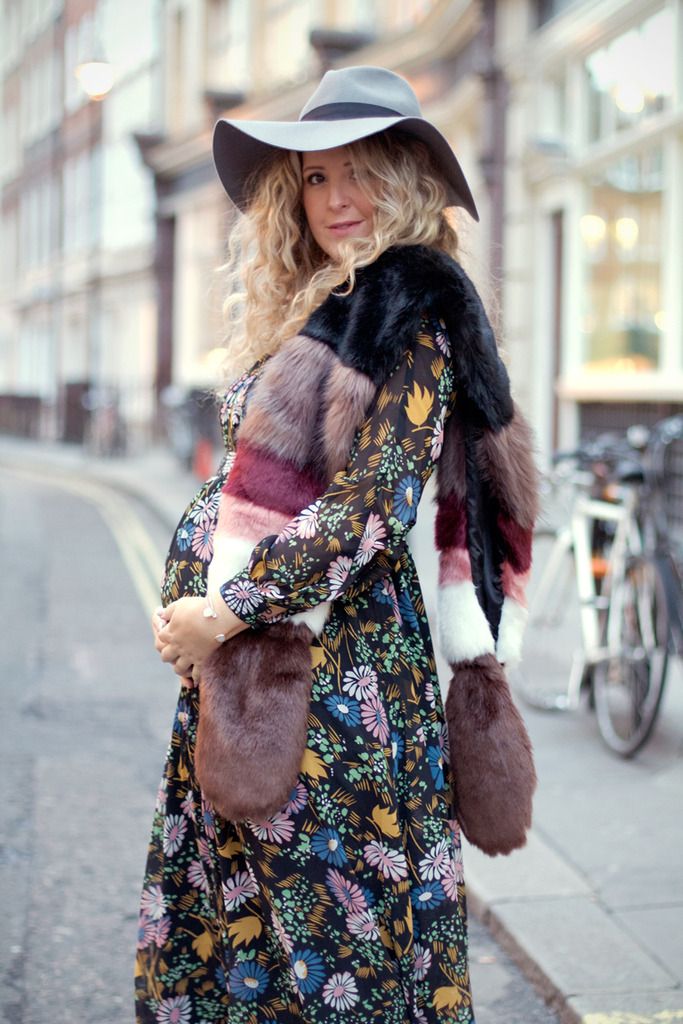 I Am Wearing :
Fedora - H&M (old)
Fur Stole - Boohoo
Leather Biker - Miss Selfridge
Floral Maxi Dress - Asos Maternity (similar non maternity dress here)
Studded Boots - Office (old)
Wishbone Bracelet - Astley Clarke
Make Up - By PRIV
Hair - By Mark Hill
Lashes - By Eylure
Photos by the gooorgeous Ngoni from NRC
So its too big to hide! Here is my 24 week bump making its debut at London Fashion Week!
Don't worry you are not the only people I have been hiding this from - virtually all of my blogger/fashion friends jaws hit the floor when we bumped (no pun intended) into each other over Fashion Week!
I haven't mentioned it to you guys simply because I wanted to get my second scan out of the way and have the "all clear" from the ultra sound before I shared my news!
So here it is in all of its glory!
Inside that growing tummy is a growing little boy, who is about to change my world! He has already brought me 3 months of morning sickness (which was all day and all night sickness and was sheer misery) he has also brought me some double D cup, mountainous breasts - which I thought I had wanted all of my life but it just turns out they just get in the way!
I am going through SO many firsts within my body and my mind right now I can't tell you how wonderfully exciting and hugely terrifying it all is! What I do know is that I am in awe at how my body is completely changing before my eyes and how with little help from me (some vitamins and a healthy diet) my body is just getting on with producing another human who will soon (June 12th) be introduced to the world and completely turn mine upside down!
So thats enough of the prego talk for now, please do feel free to send me name suggestions - the more creative the better! :-)
Hope you all have a wonderful weekend.
Much Love
Clare Astra
XOXO