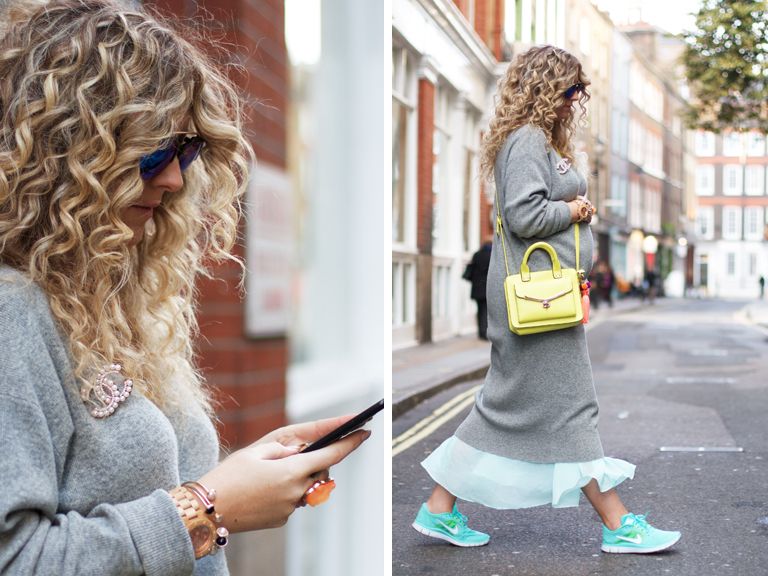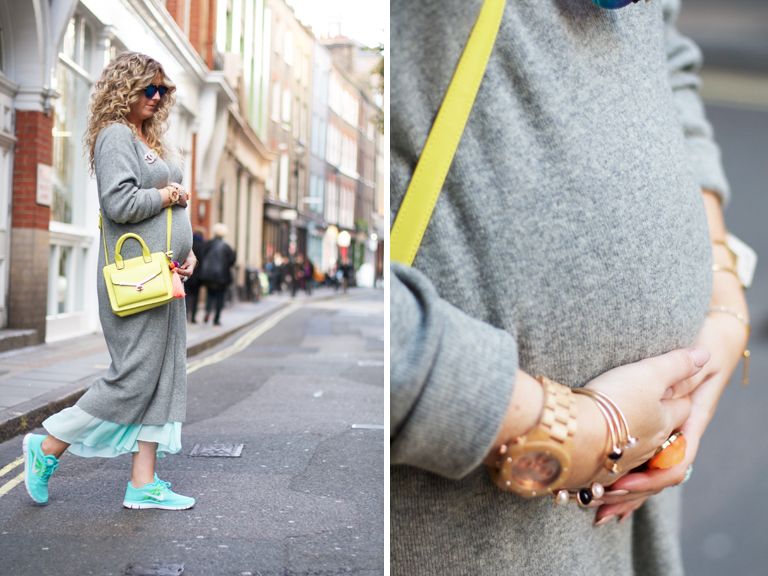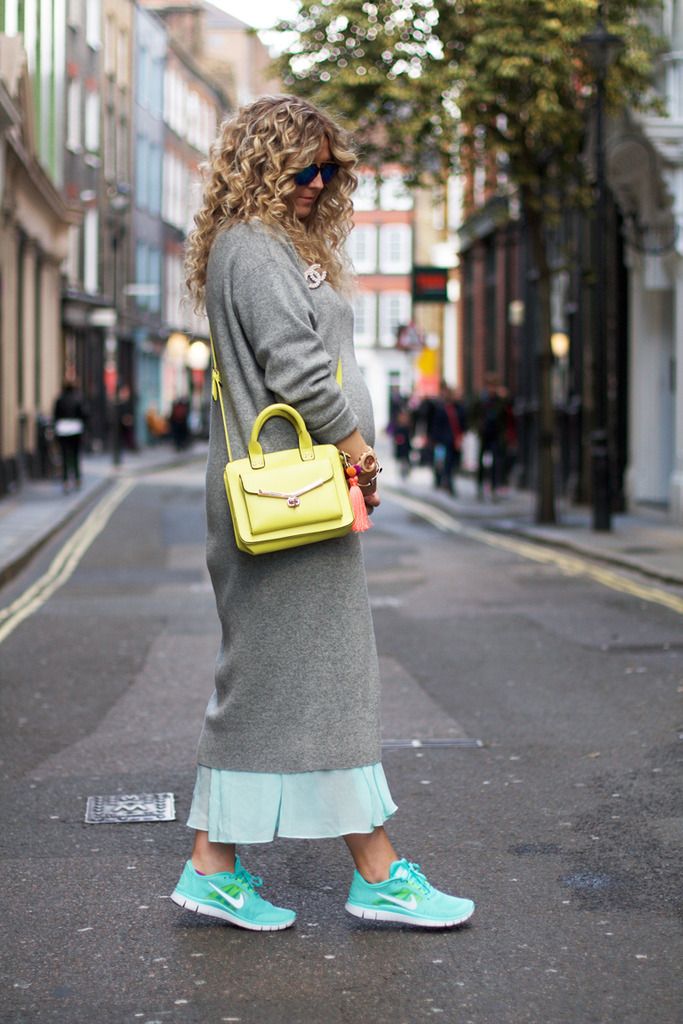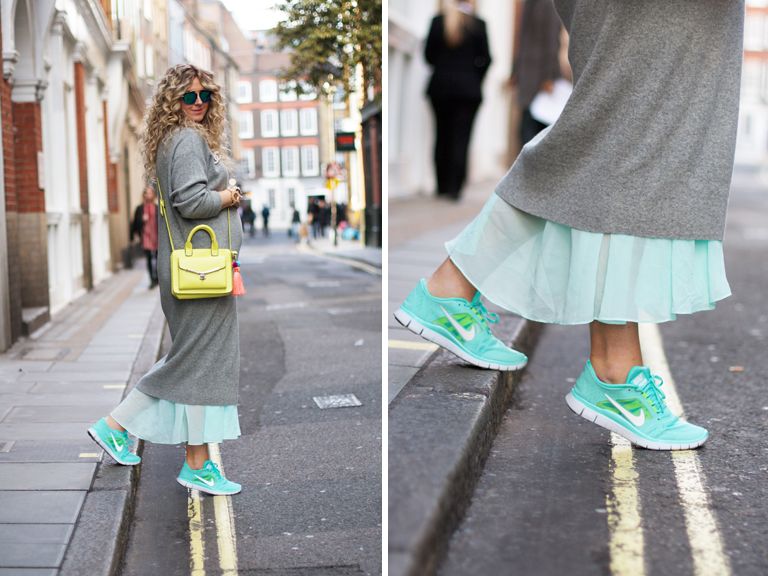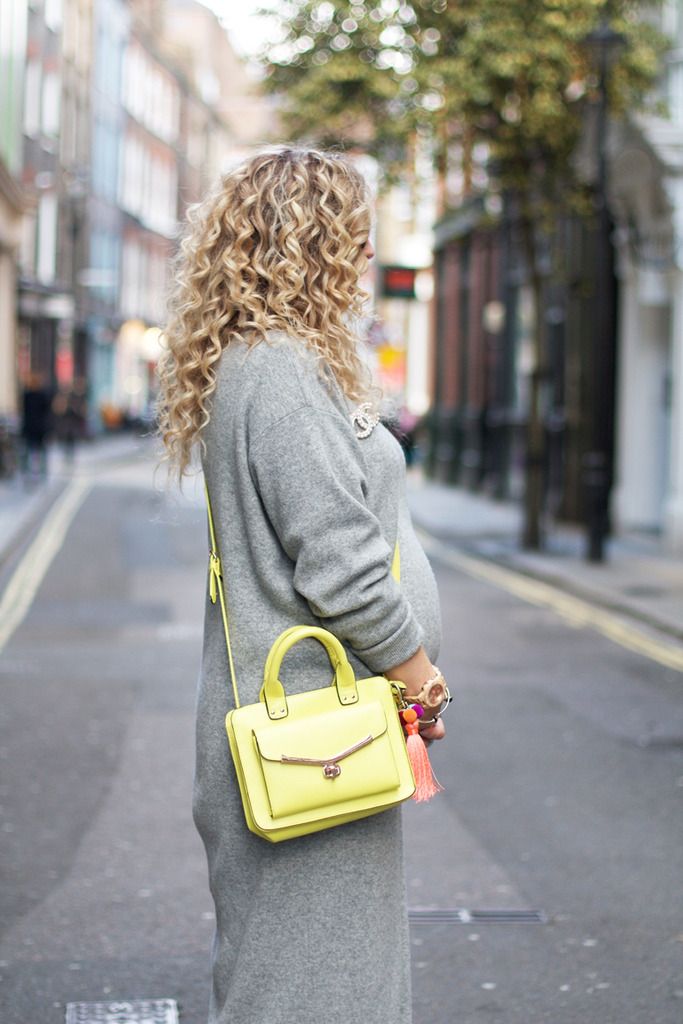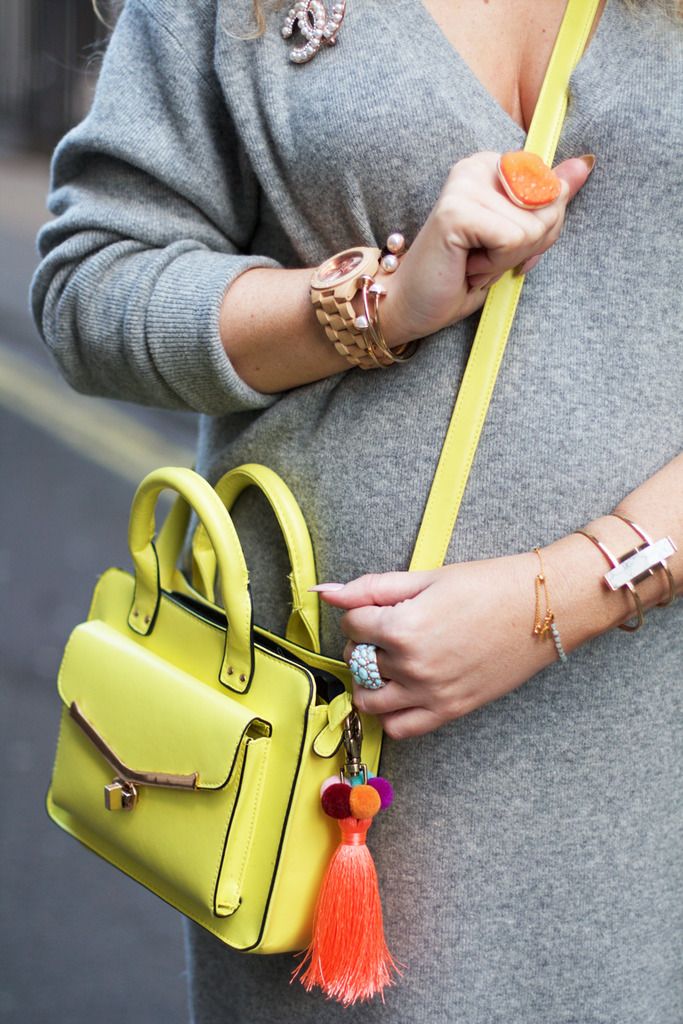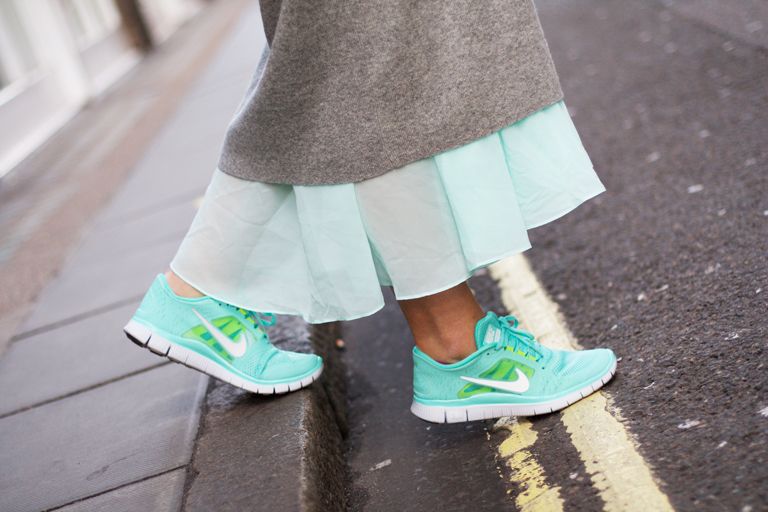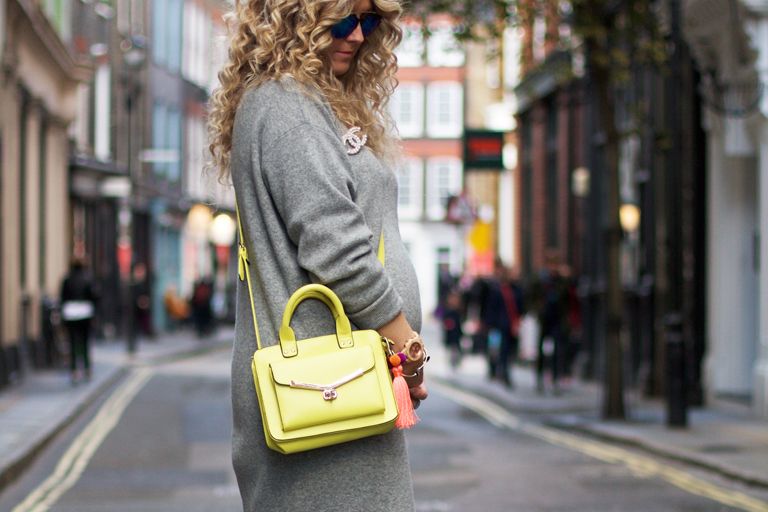 I Am Wearing :
Grey Maxi Jumper Dress - H&M
Green Maxi Skirt (worn underneath) - H&M (old)
Yellow Bag - Primark
Mint green Nike Free Runners - Ebay
Marble Cuff - Topshop
Sunglasses - Primark
Trainers are a fashion week essential, especially if you are a pregnant lady with fat feet! Oh joy!
I have found that along with my growing tummy I have a growing need to wear comfortable clothes! Which has lead me to maternity wear! Although the dress in this post is just a regular oversized jumper dress from H&M Trend.
Maternity clothes are a whole different ball game - often leading to up sizing or down sizing depending on where you are shopping and what you are buying. Shopping and trying on takes twice as long as it used to and now I know what those little chairs are for in the corner of the fitting room - they are for prego girls to sit on to YANK the end of their skinny jeans over their fat feet.
I am now best friends with my DPD & Hermes drivers who bring me boxes full of maternity gear only to take most of it back 2 days later as "it doesn't fit", "I just look fat, not pregnant", "I hate the way I look", "my bum looks too big", "I hate the way I look", "My feet are too fat to fit into these pretty little shoes", "I hate the way I look". #TheStruggleIsReal
Who knew that pregnancy would be my biggest style challenge yet?
Bring on the challenge and the new closet full of fashion trainers ;-)
Happy Hump Day Lovelies
XOXO
Clare Astra