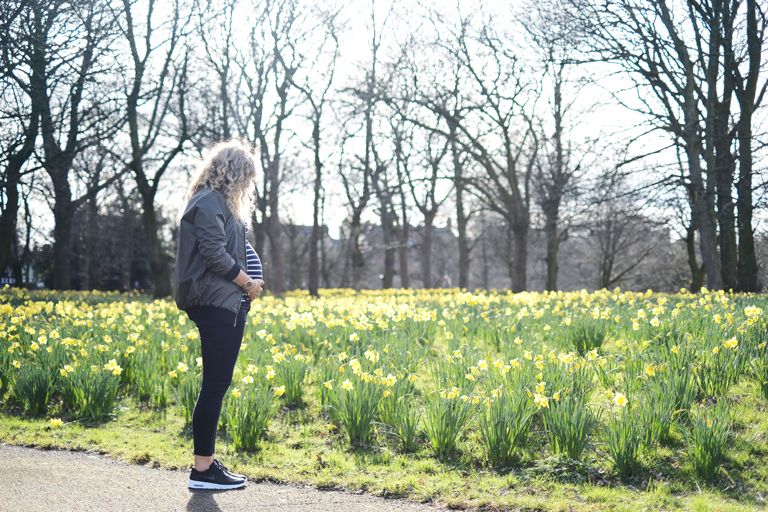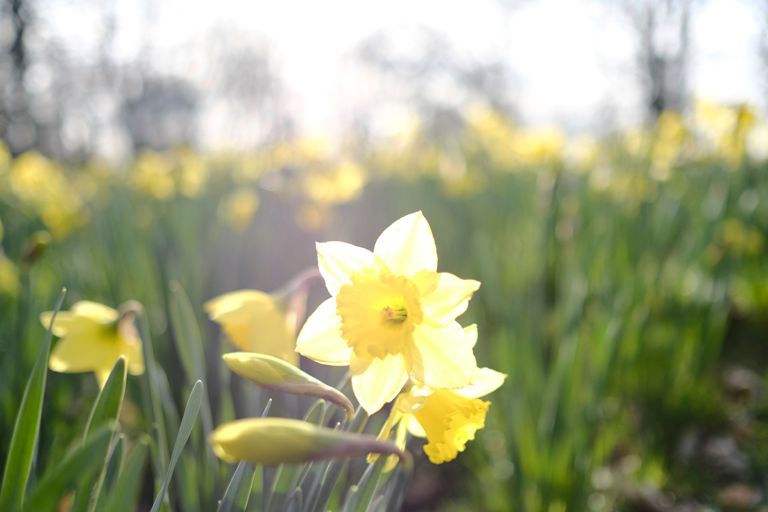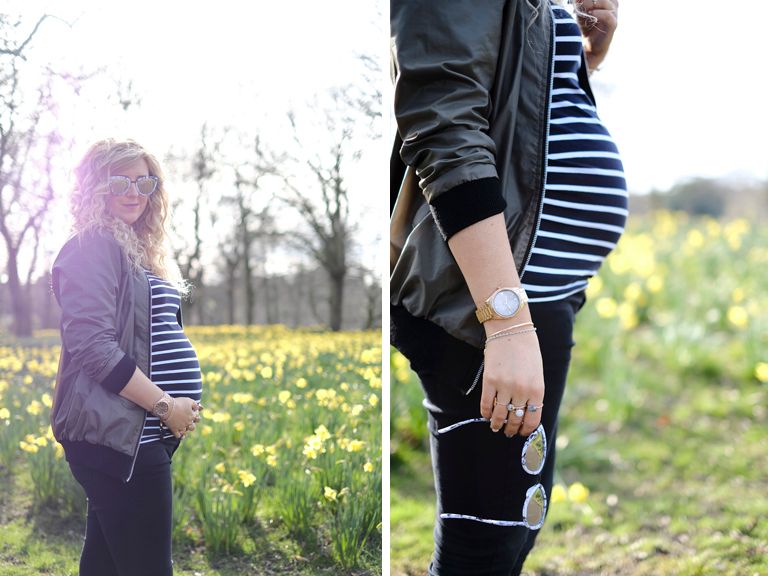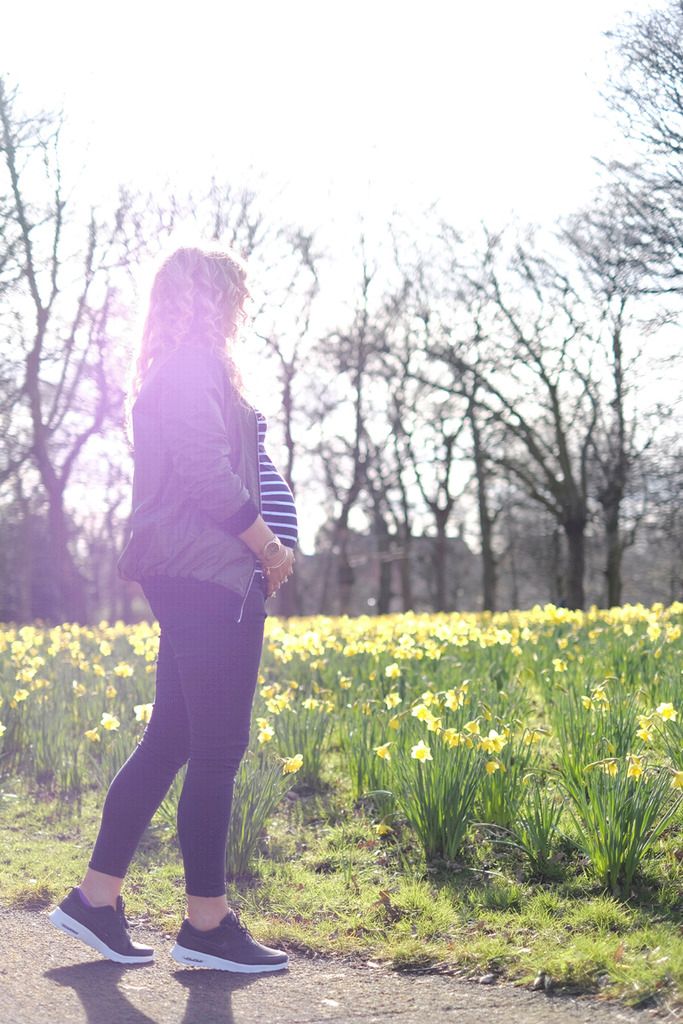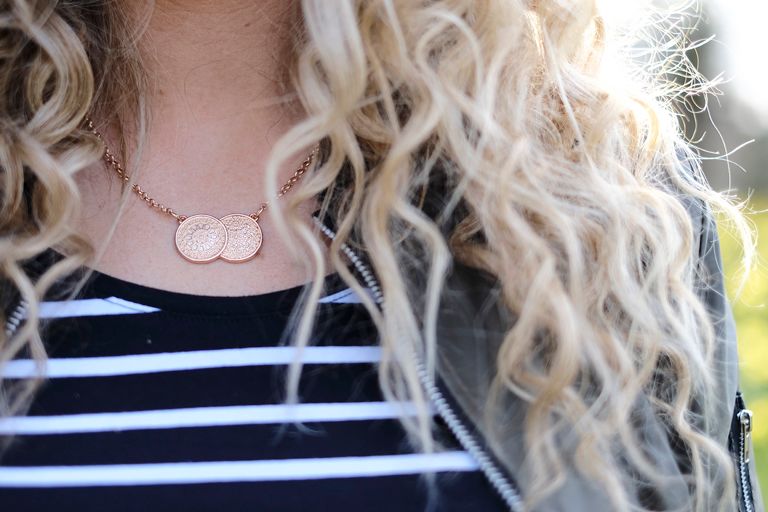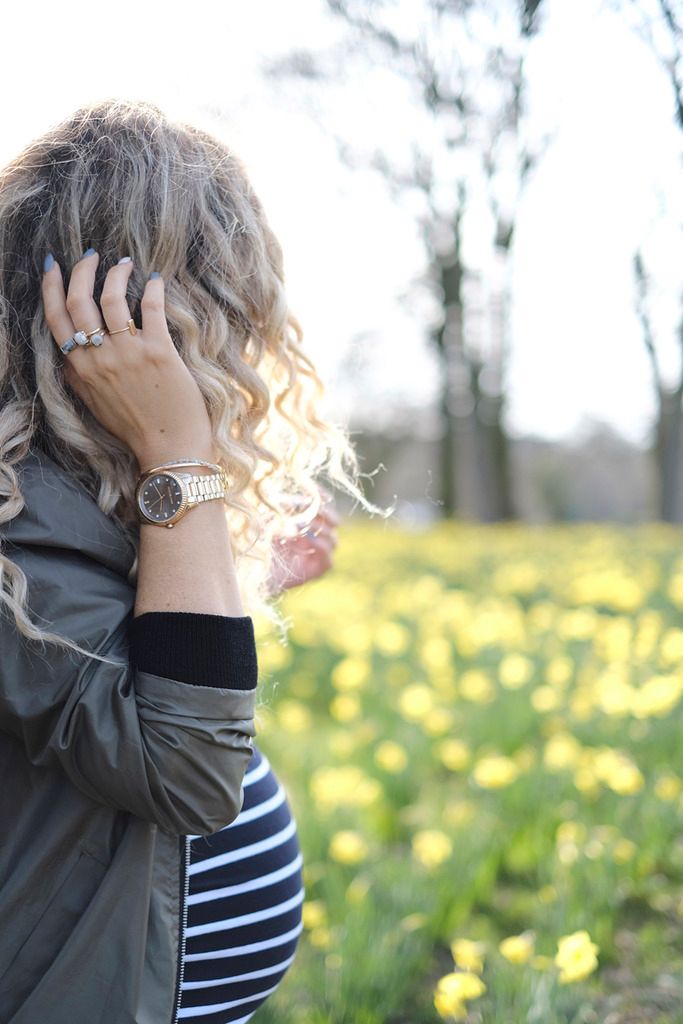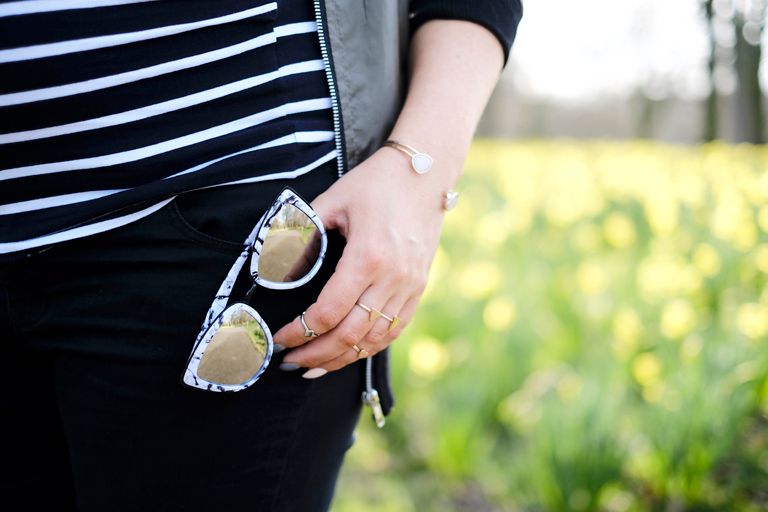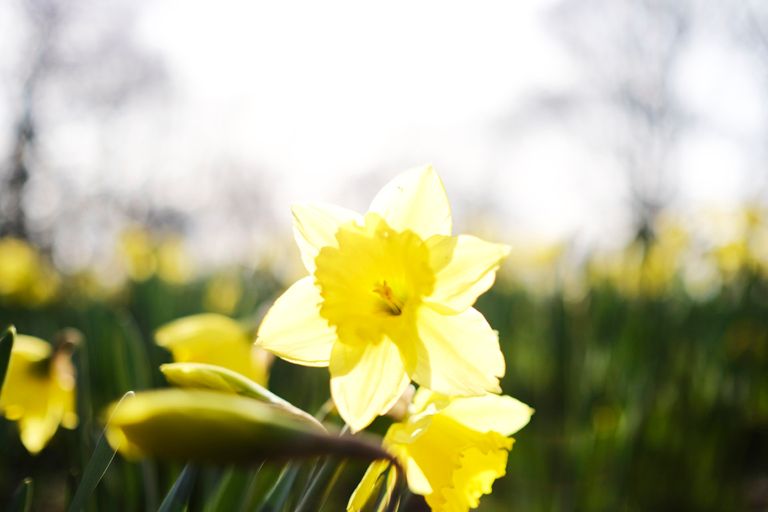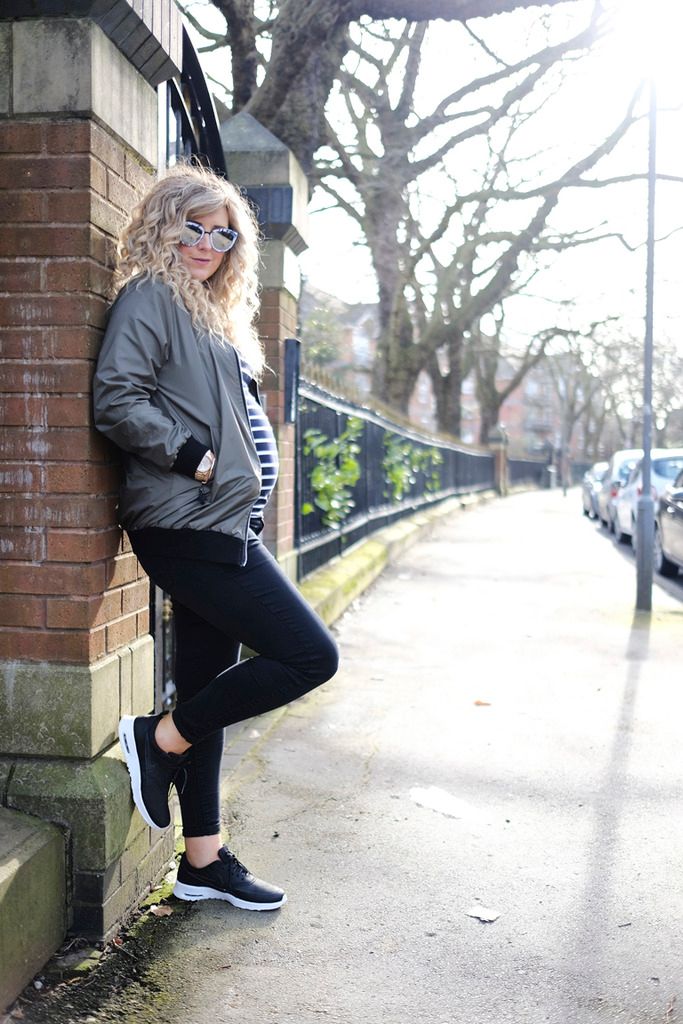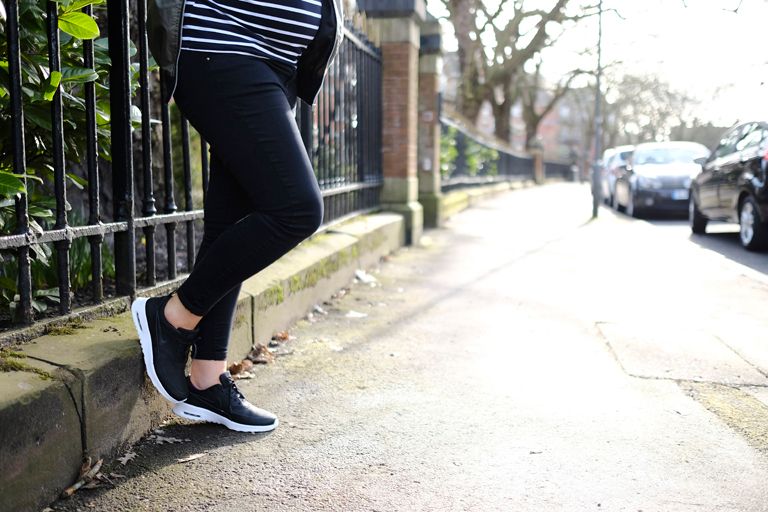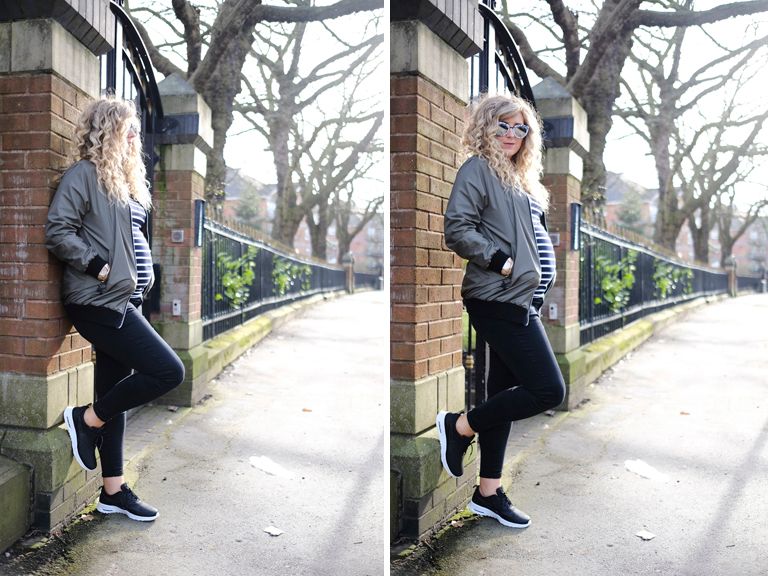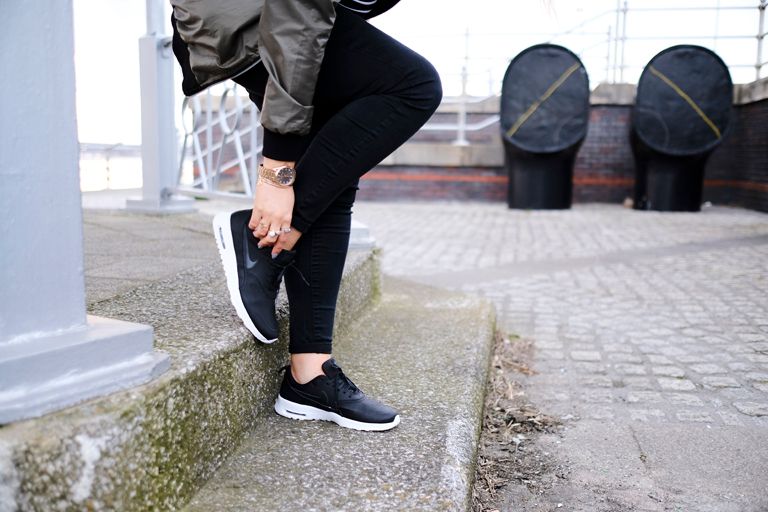 I Am Wearing :
Breton Stripe Maternity Top - H&M
Black Skinny Jeans - Primark
Jewellery - Primark
These Nike Air Thea's have literally changed my life! Pregnancy and my feet are not the best of friends so when I took these trainers out for a spin over the weekend I was more than delighted with how light and comfortable they are.
It is literally like walking on air - no pun intended!
Not only are they super comfy but I am in love with the matt black leather exterior and the matt black leather look laces are the icing on the cake!
These pics were taken on my Easter visit back to my home town of Liverpool.
Every spring Sefton Park is cover with fields of beautiful bright yellow daffodils and on a sunny day they really are a sight to behold!
I just couldn't resist snapping some outfit pics whilst strolling through the park, there is just something about daffodils that make me happy, i think it is their pretty little sunshine yellow bonnets!
I hope these pics have brought a little ray of sunshine into your day.
Much Love
Clare Astra
XOXO