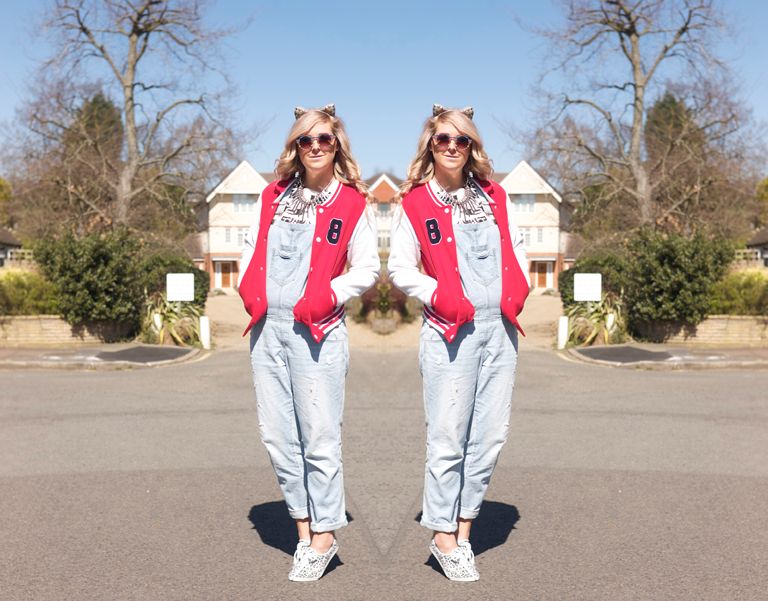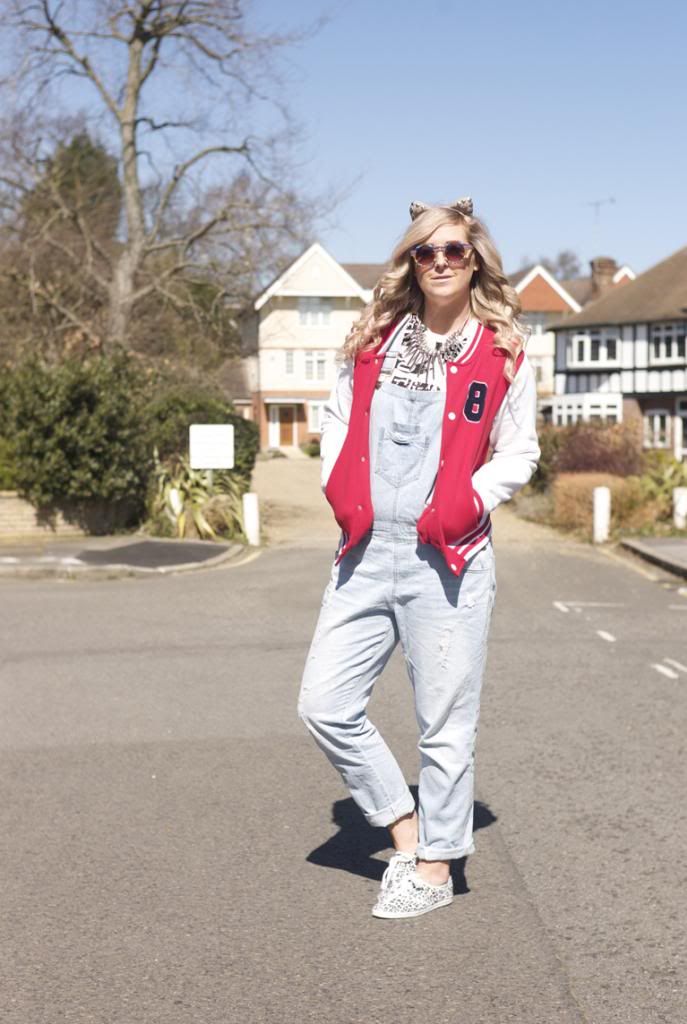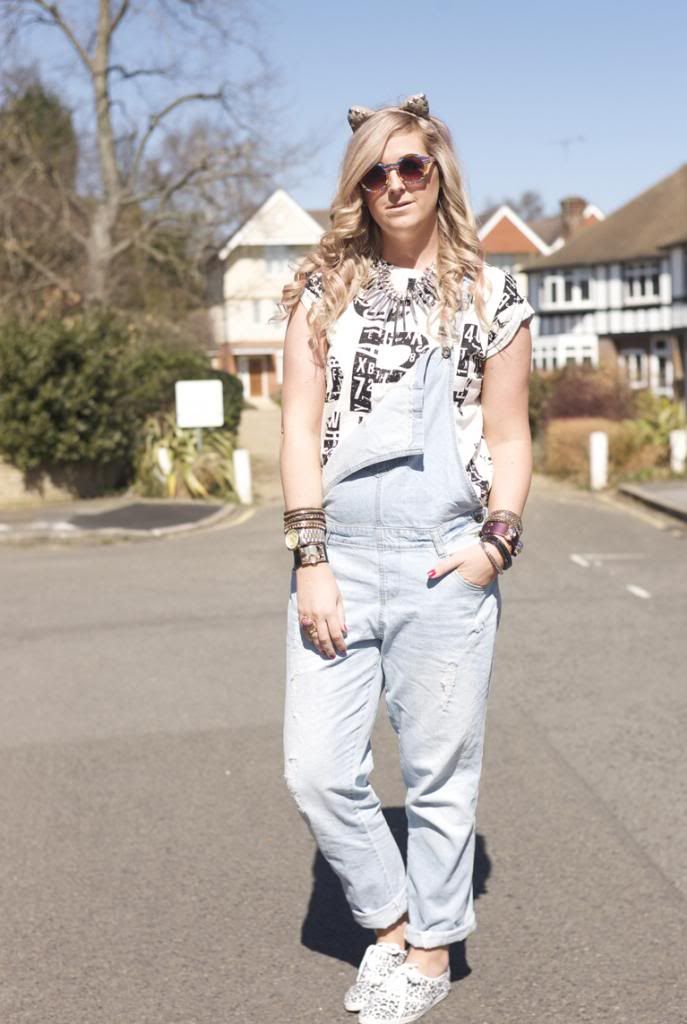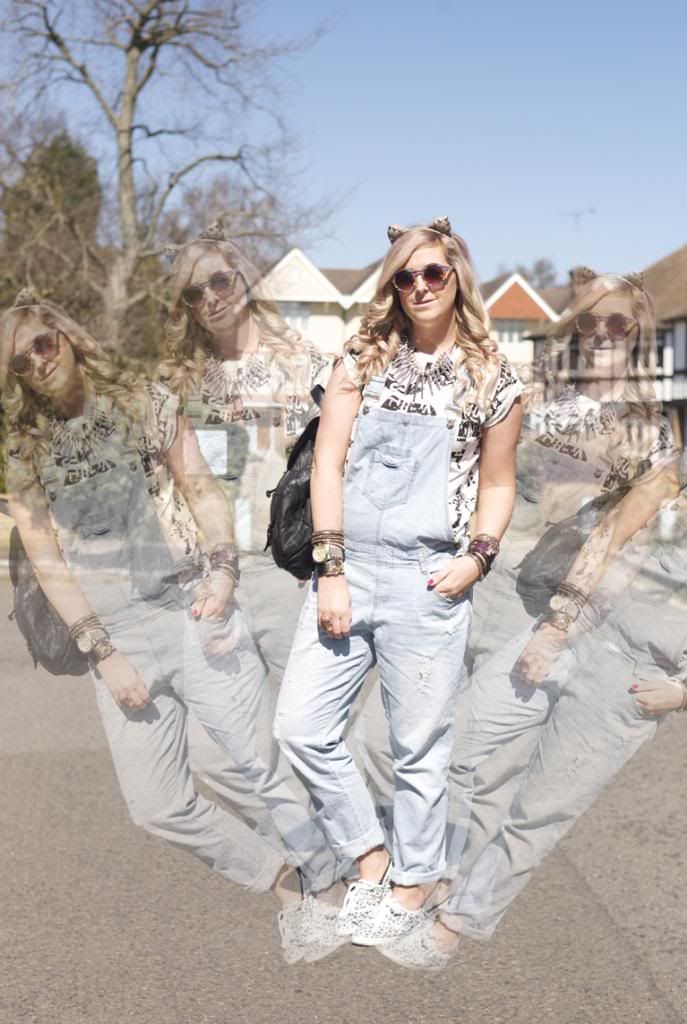 I Am Wearing :
Studded Cat Ears - Topshop
Varsity Jacket - Primark
Dungarees - Primark
Graphic T-shirt - Primark
Leather Backpack - Vinatge
Leopard Print Pumps - So old I cant remember where they are from!
Necklace - China Doll
Sooo I never thought I would be wearing dungarees again over the age of 12 but here I am folks!!
I have to say they are really quiet comfortable and after a couple of hours in them you totally forget that you are dressed as a handyman!!
Have you jumped on the dungaree bandwagon?
I have to admit I have bought a black pair too! - It's a problem
Hope you guys are having a great weekend!
MWAH