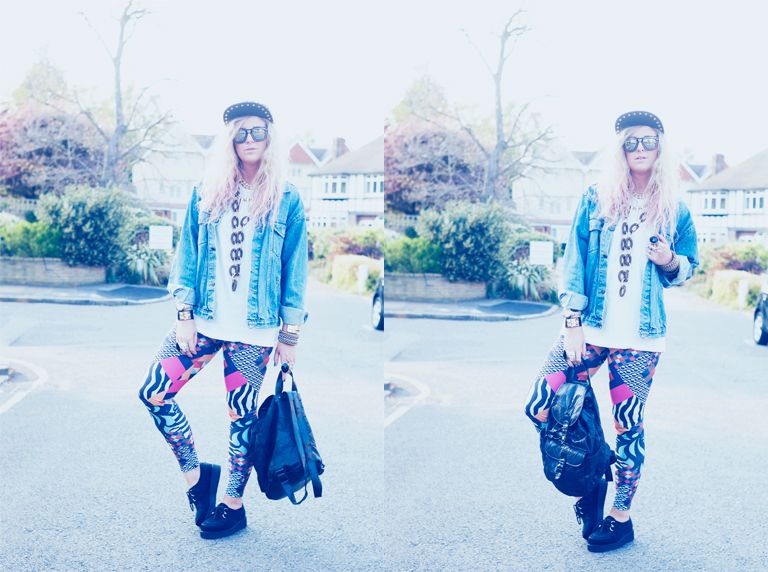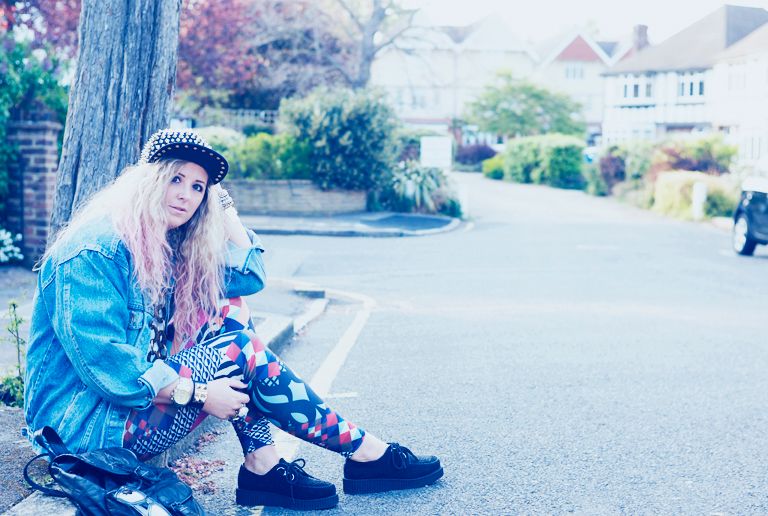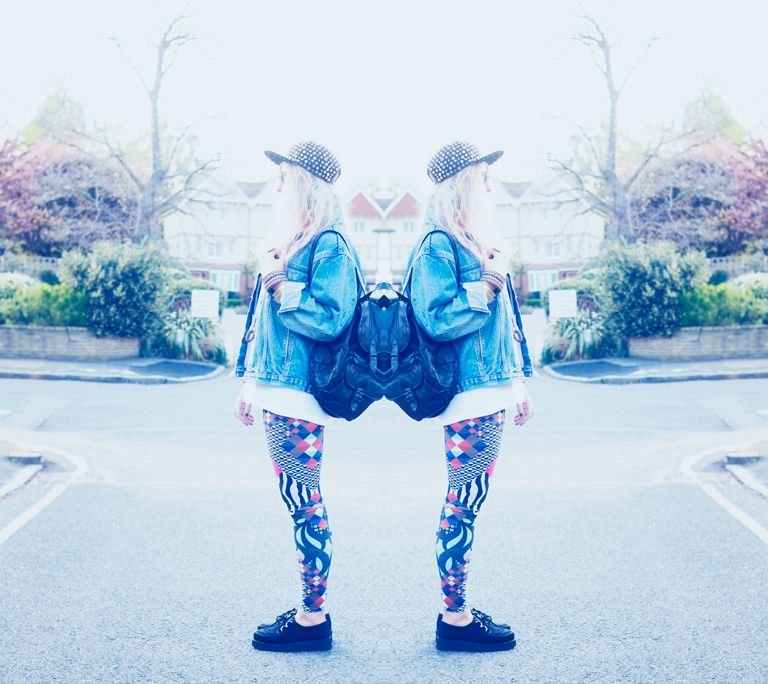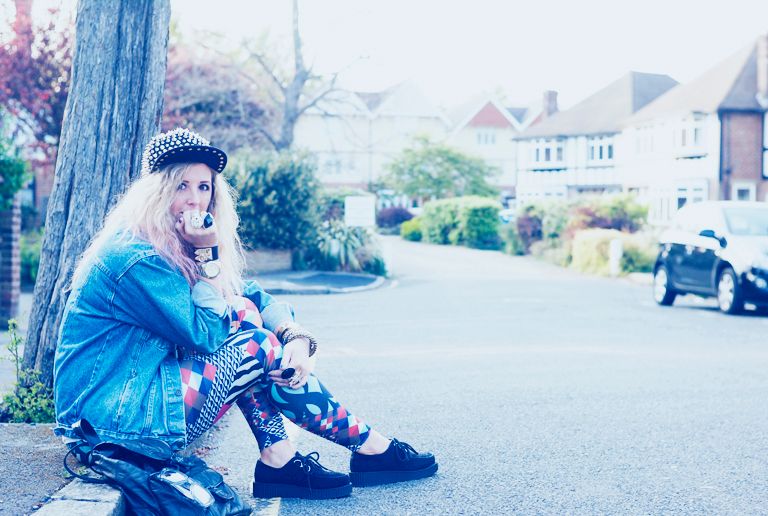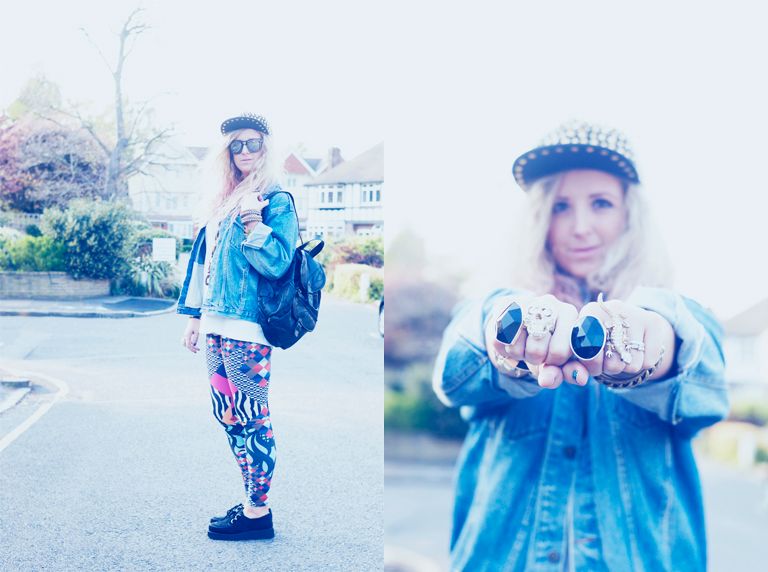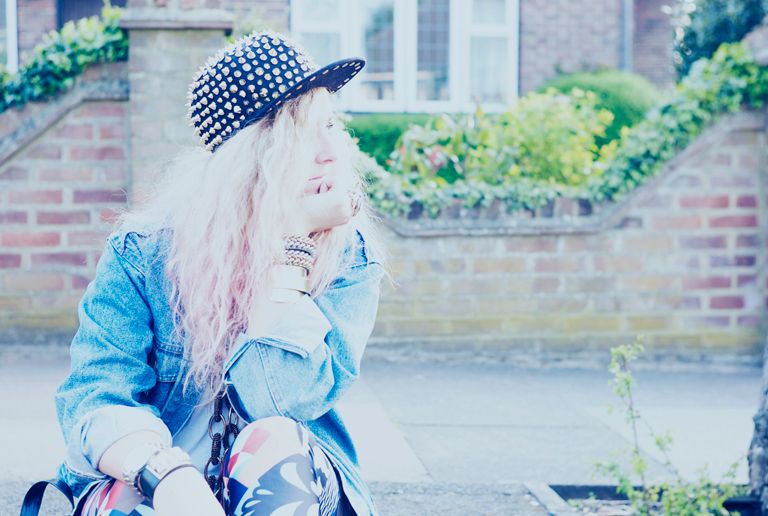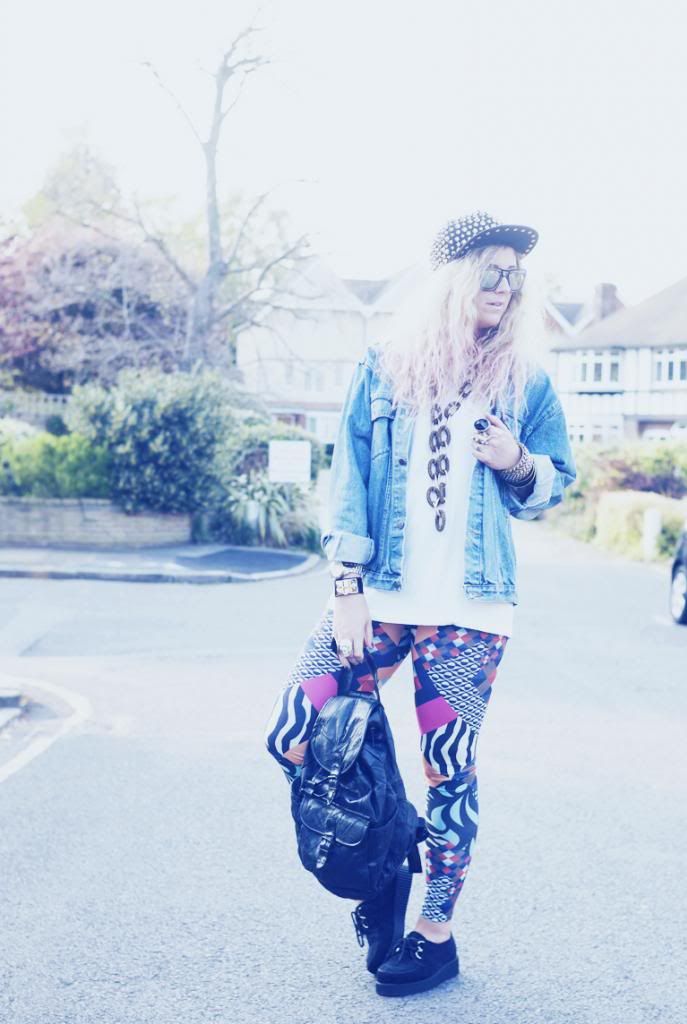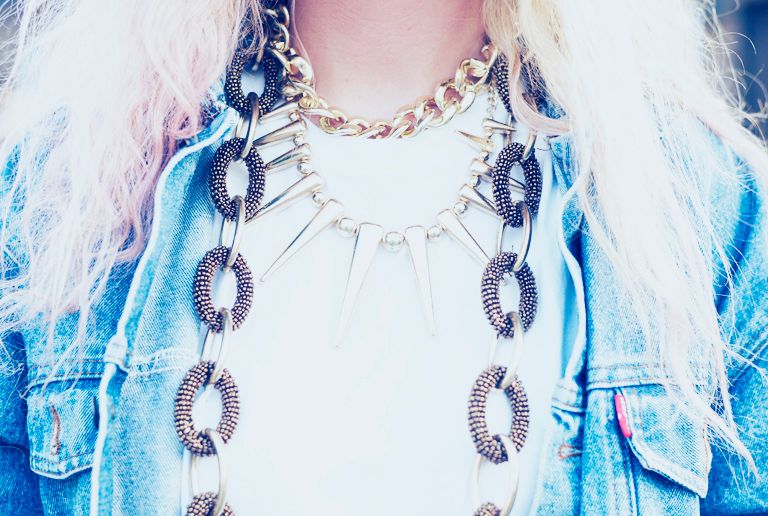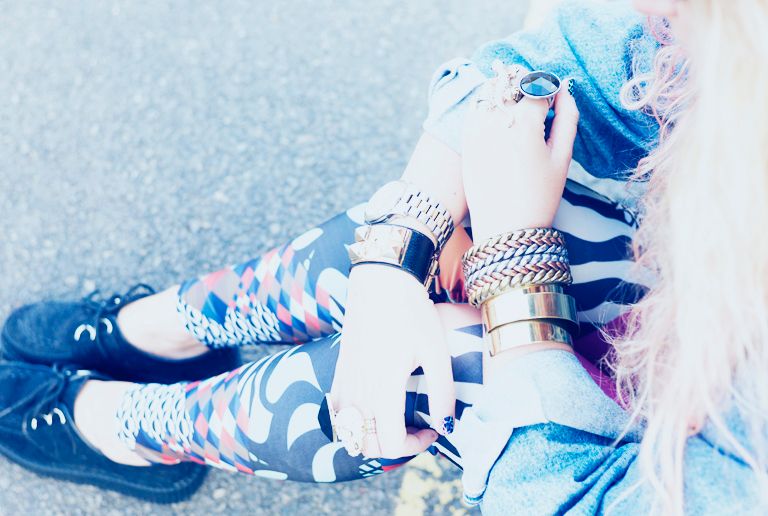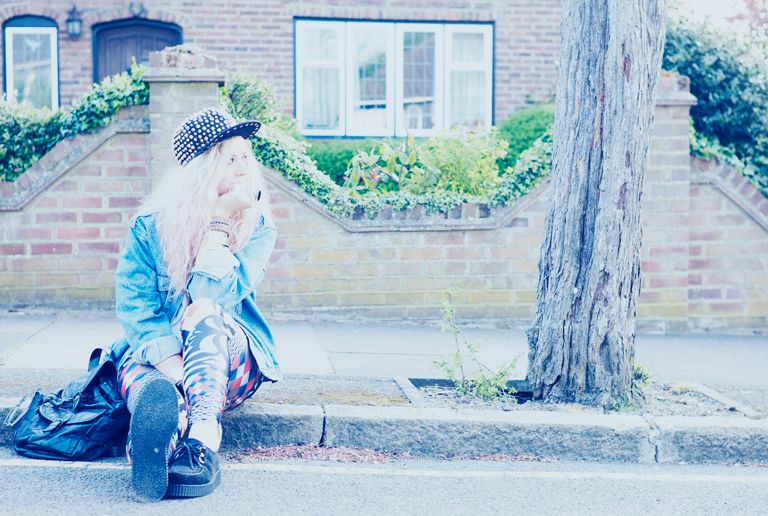 I Am Wearing :
Studded Cap - Boohoo
Oversized Vintage Levis Denim - Seek & Revive
Oversized White T-Shirt - Matalan (mens)
Printed Pattern Leggings - c/o Front Row Society
Creepers - Primark
Leather Backpack - Vintage
Sunglasses - c/o An Outfit
Bracelets - Primark & French Connection
Rings - H&M
Necklaces - Primark
Sooo the awesome peeps over at Front Row Society sent me a pair of their super cute leggings designed by Ivano Tella - they have a heap of different leggings all designed by different people! The quality is fab, they are reaaally silky soft and the best bit - the print doesn't stretch when you wear them! I dunno about you but i hate it when you put on leggings or a top or anything made with lycra in it and the patterns stretches away to white lines! - you know what im talkin about right?!
Think I am gonna make these my festival leggings - maybe?!
Also I wanted to tell you about the Seek & Revive vintage sale I went to the other week - it is being held every month in Bethnal Green the next one is on 1st June - you can buy vintage clothes by the kilo at £15 per kilo!! I bought the Levis denim that I am wearing here and a suede patchwork waistcoat - very Penny Lane - sounds wrong but its right I am confident!! They weighed in at 1.5 Kilo so i paid £22 total bargain!!! Worth checking out if ur in London on the first of the month!!
Hope you are having a great weekend!
Much LOVE
xoxo