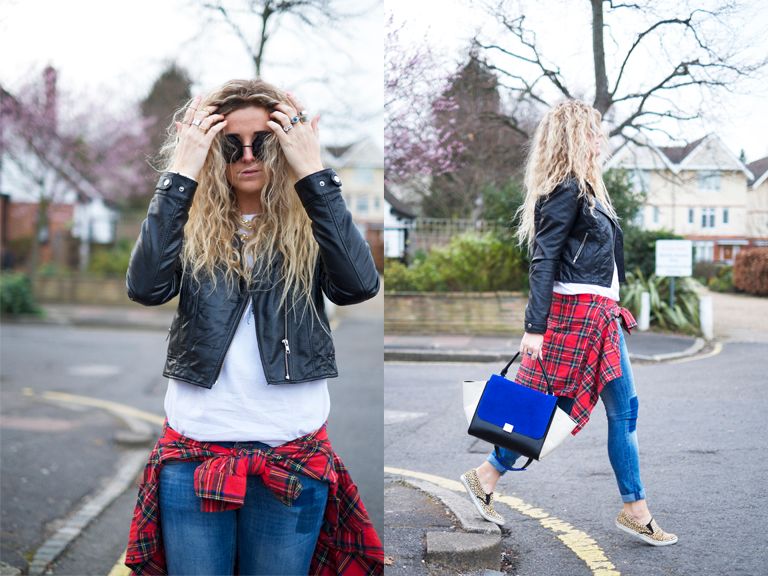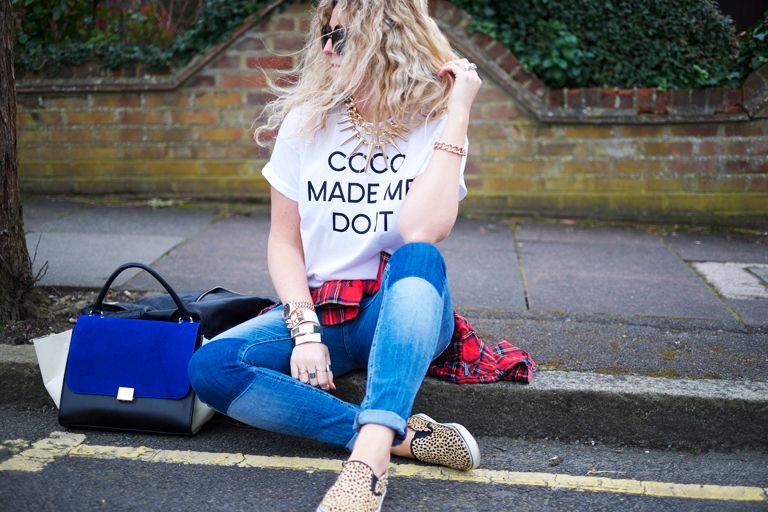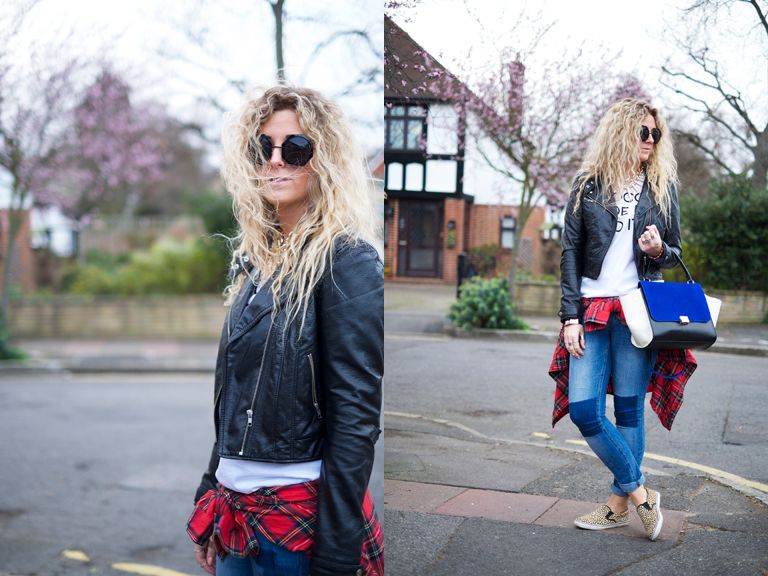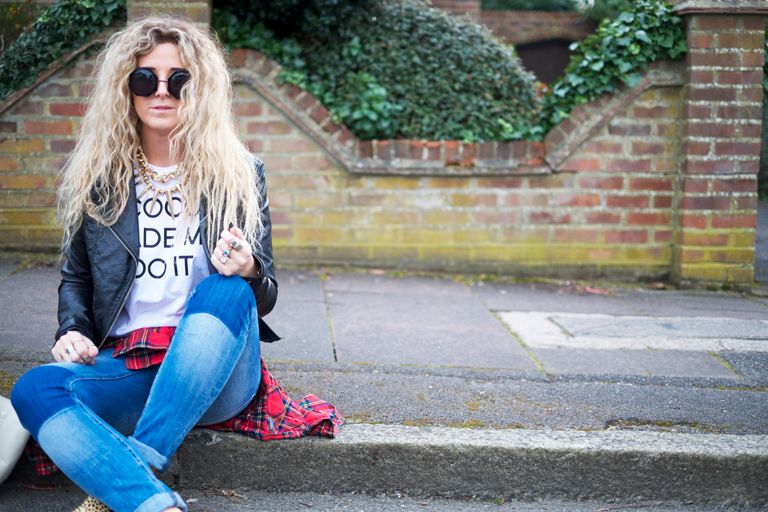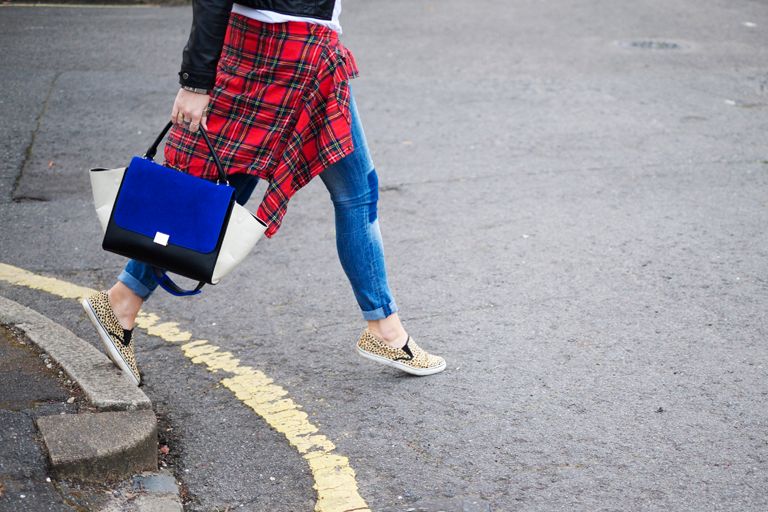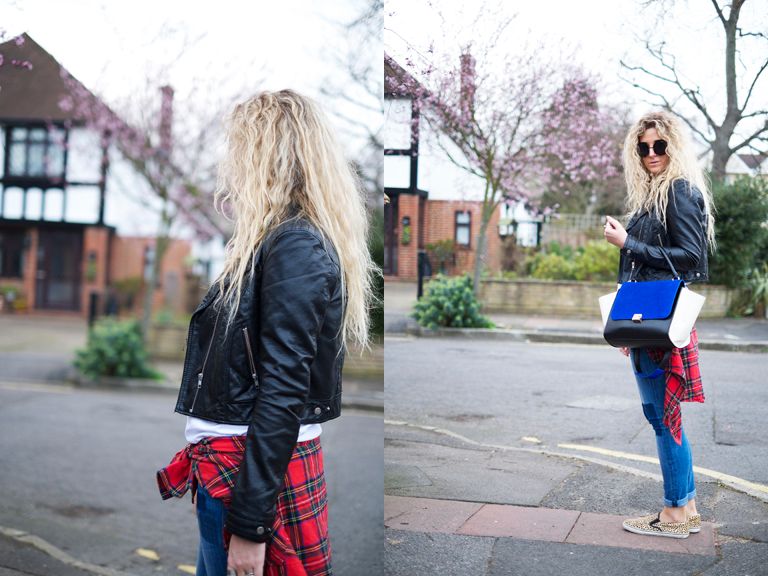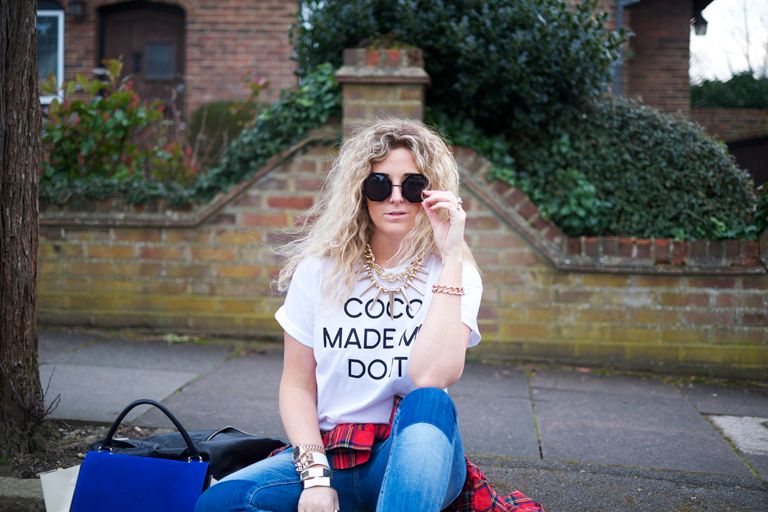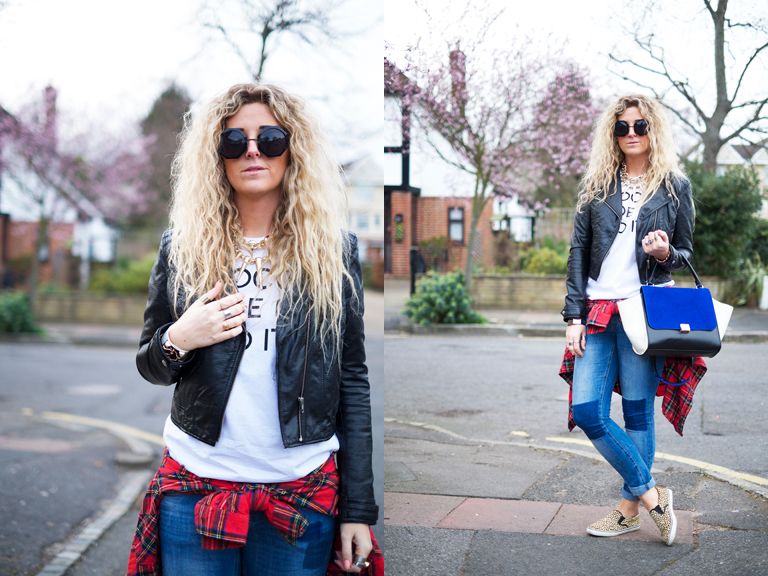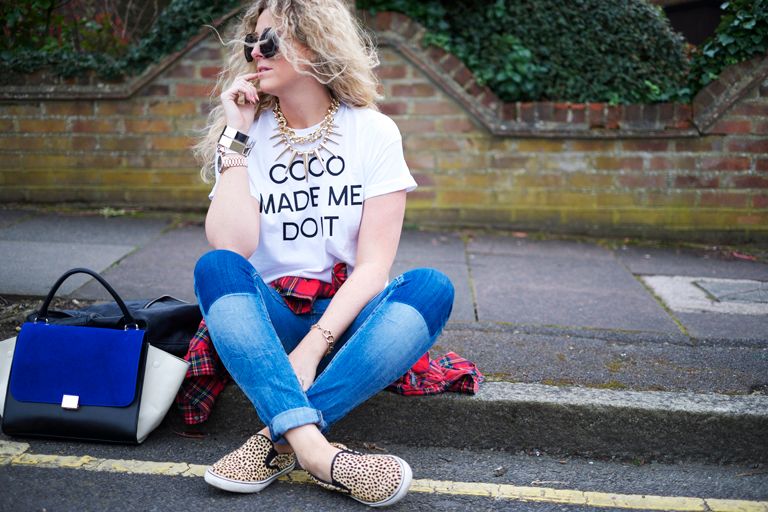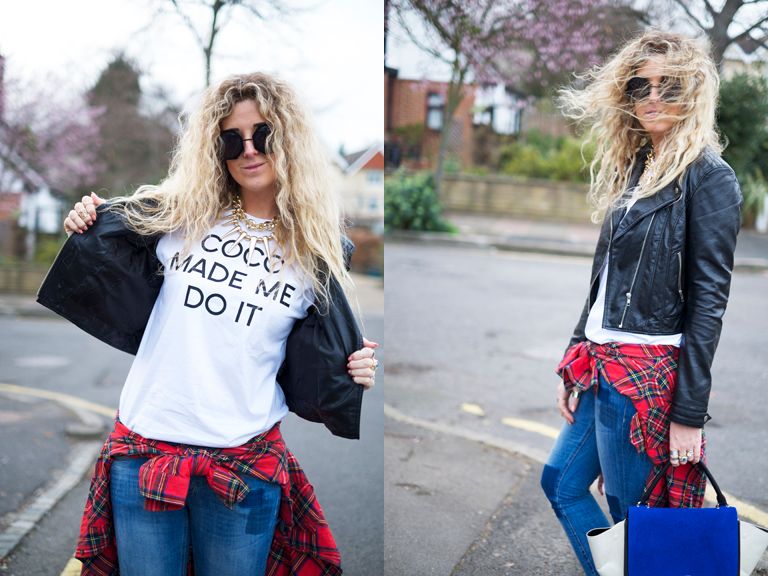 I Am Wearing :
Coco Made Me Do It T-Shirt - In Love With Fashion
Leather Biker - H&M
Jeans - H&M
Plaid Shirt - Primark
Leopard Print Slip Ons - Next
Sunglasses - Asos
Bag - c/o PersunMall
Gotta love a good slogan Tee! I Love with Fashion have looooads of good ones - and they are all under £15! My kinda T-shirts!!
I have something to share with you ladies - have you heard of MayLash?
It is a natural eyelash serum that promotes longer, fuller, thicker eyelashes! Check out the video for customer and blogger reviews.
Here is a before and after shot
I have my very own bottle to try out and I have a 30% discount code for you girls (valid for 10 days only) if you want to try this out with me!
Enter Discount Code : rainbow30 at checkout
I will be doing my own before and after in 30 days time - I am SO excited!!!
Hope you are having a great week!
Much Love
Astra
XOXO