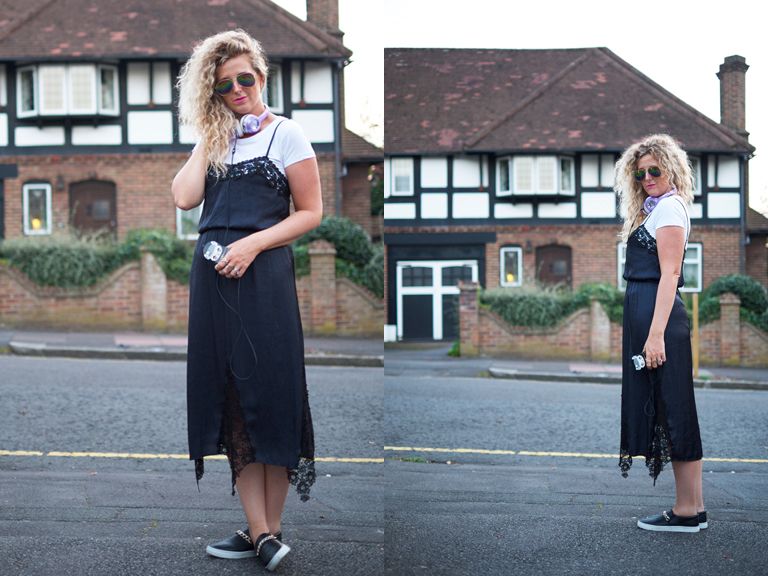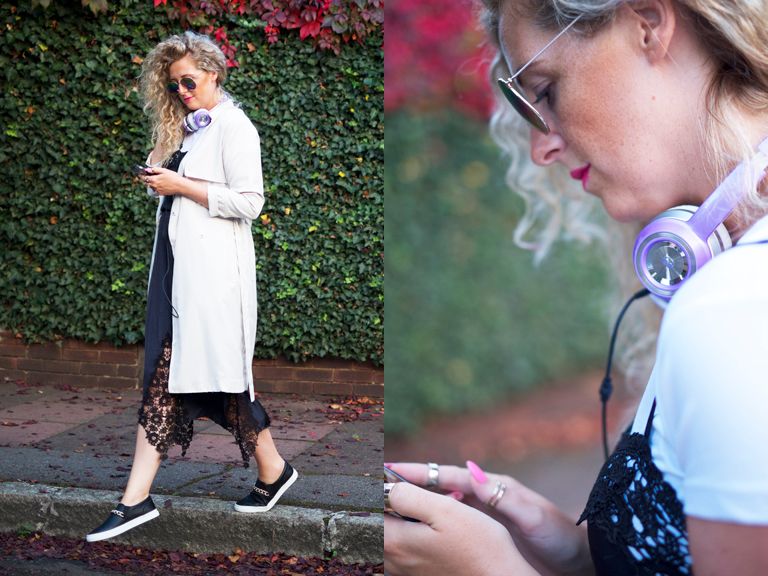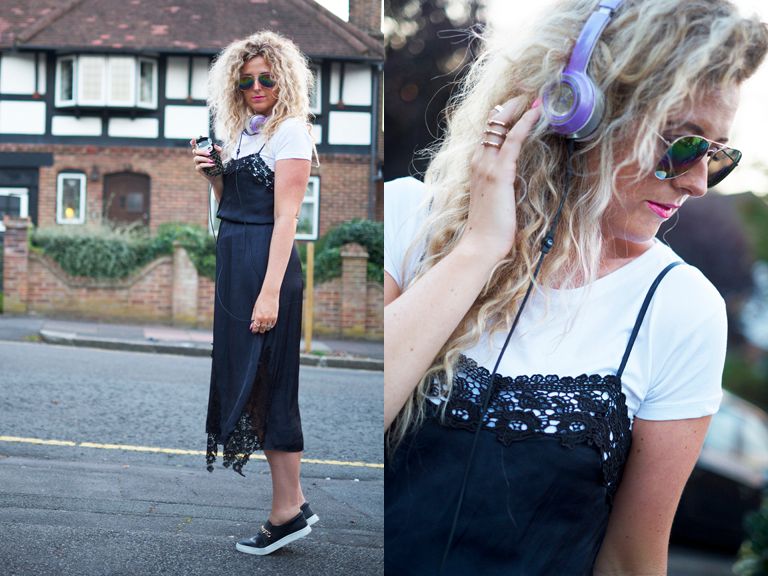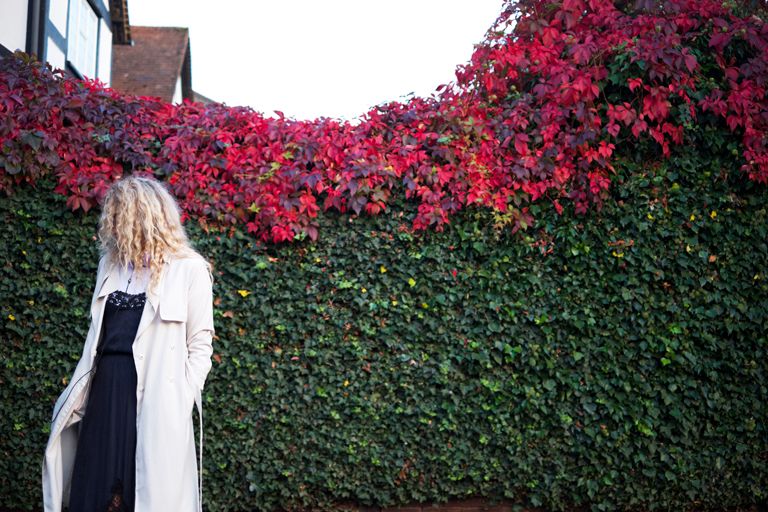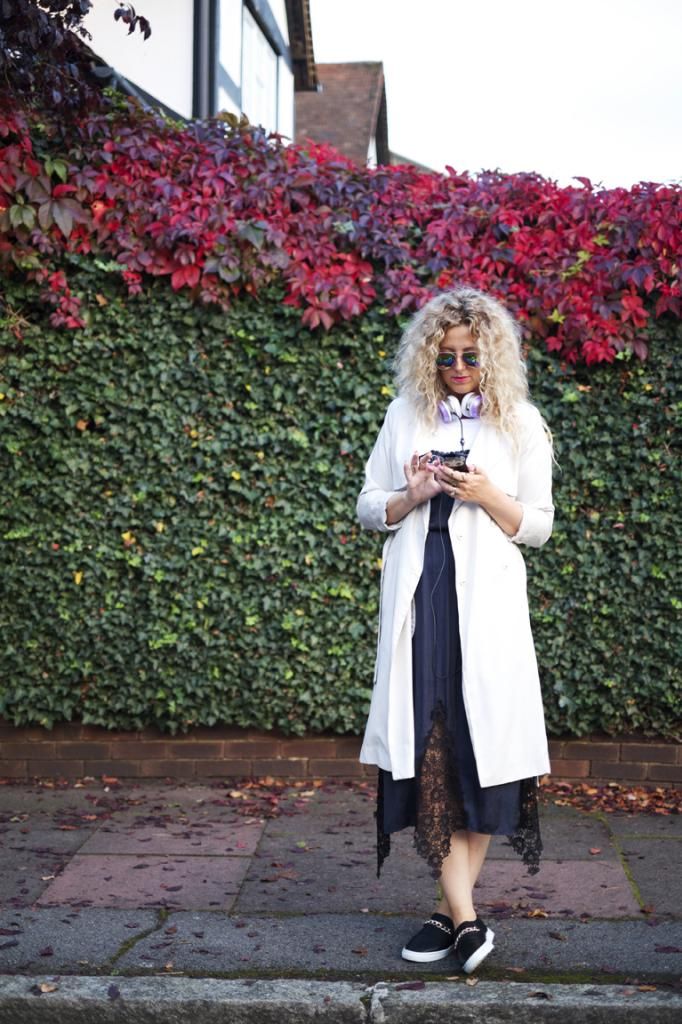 I Am Wearing :
Duster Jacket - H&M
Lace Slip Dress - H&M Trend
White Tee - Primark
Chain Slip Ons - H&M
Rings - Primark
Purple HeadPhones - c/o Monster
Nail Polish - Models Own
I just got finished putting together my Glastonbury 2014 play list - my friends and I each pick 3 songs that made our festival epic, then I put them all together in one play list, burn them a disc each and then re-live the festival whenever I want! These Monster N-Tune headphones are the perfect addition to my "tech wardrobe" coz a girls gotta look cute whilst rocking out to her fav tunes on public transport like a crazy person right?!!
Apart from being "really really good looking" these headphones are some of the most commuter friendly on the market - you can crank up the bass and your fellow tube passengers wont hear a thing. Features include Music Share portal to share the sound with your friends and Control Talk which allows you to take calls whilst using the headphones.
Thanks For Reading
Clare Astra
XOXO