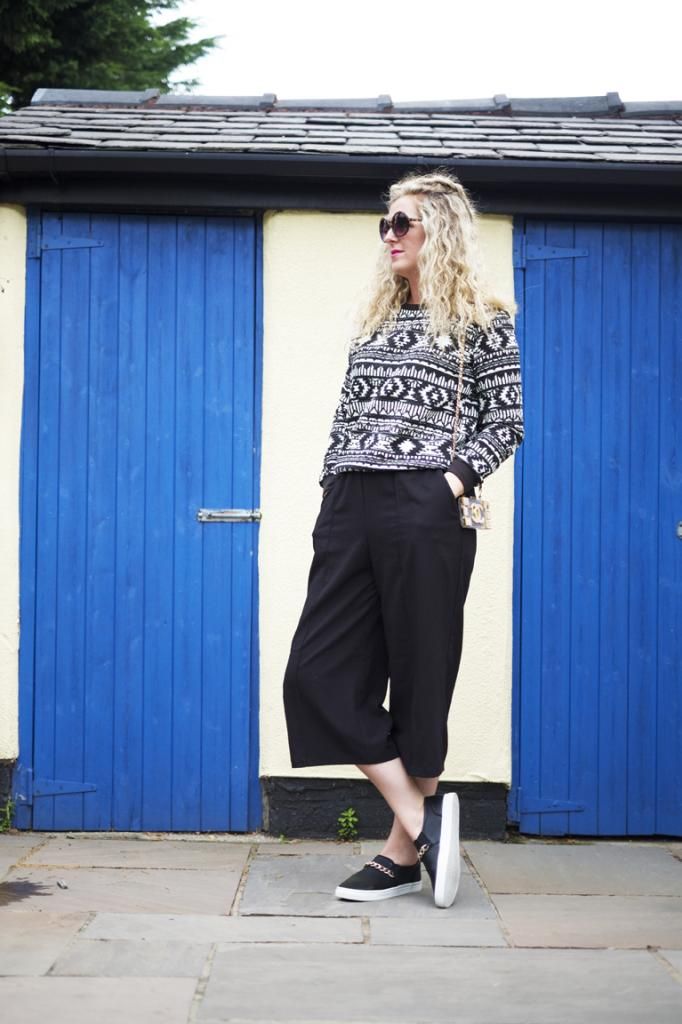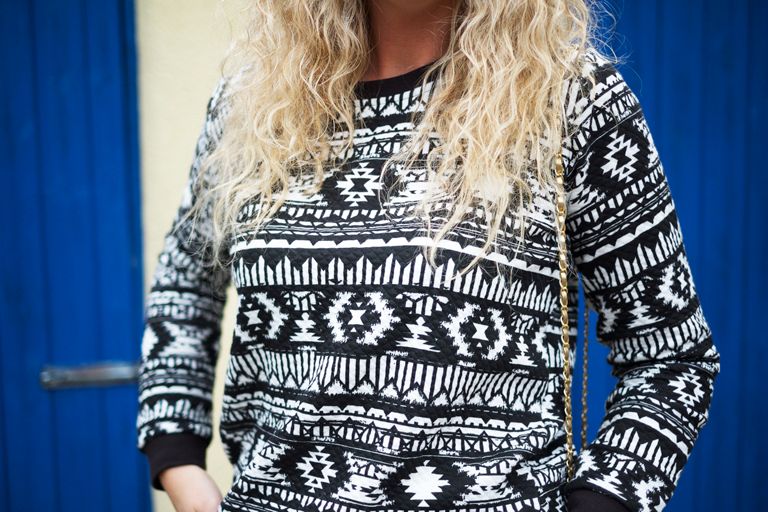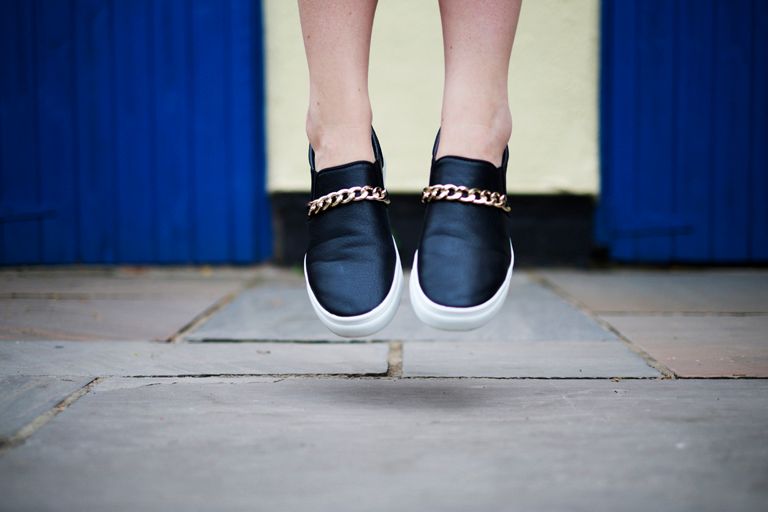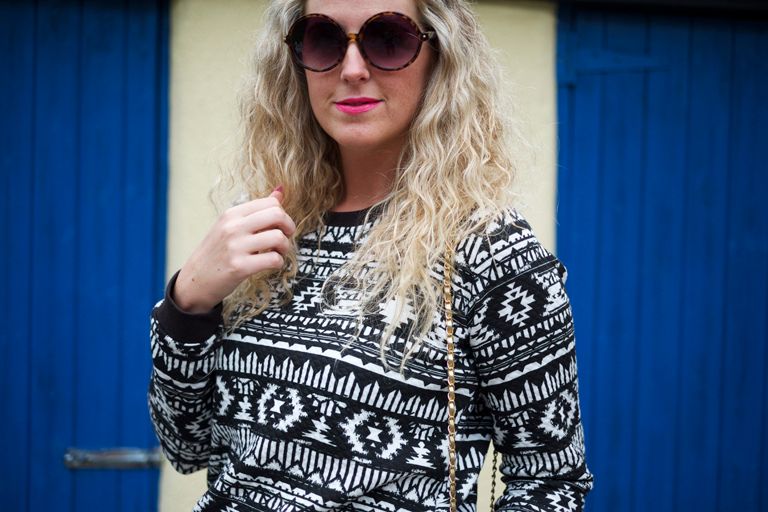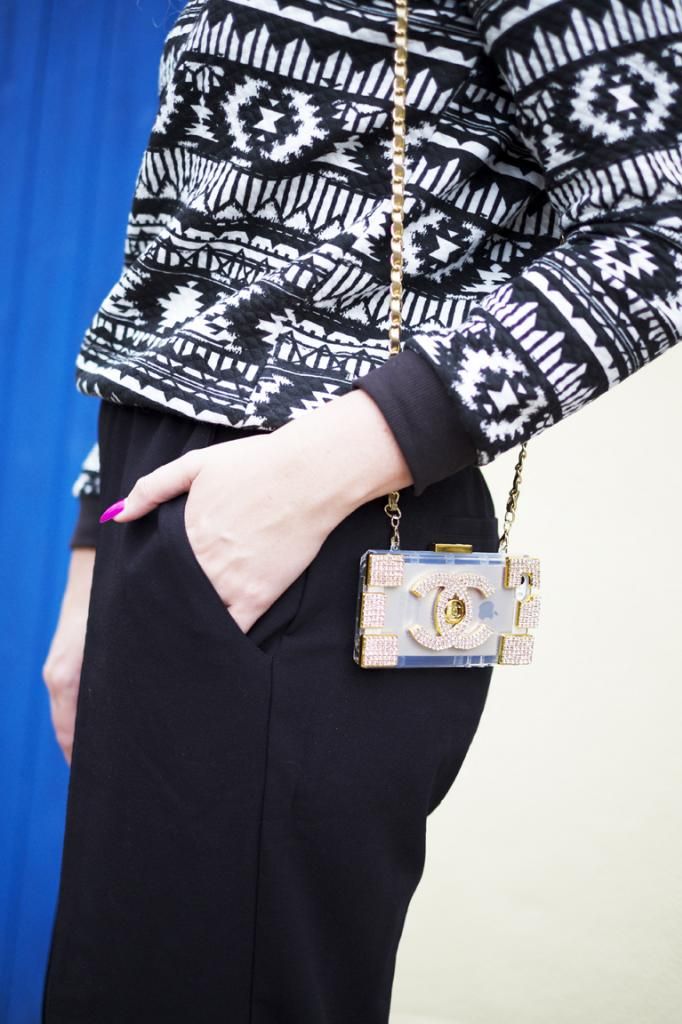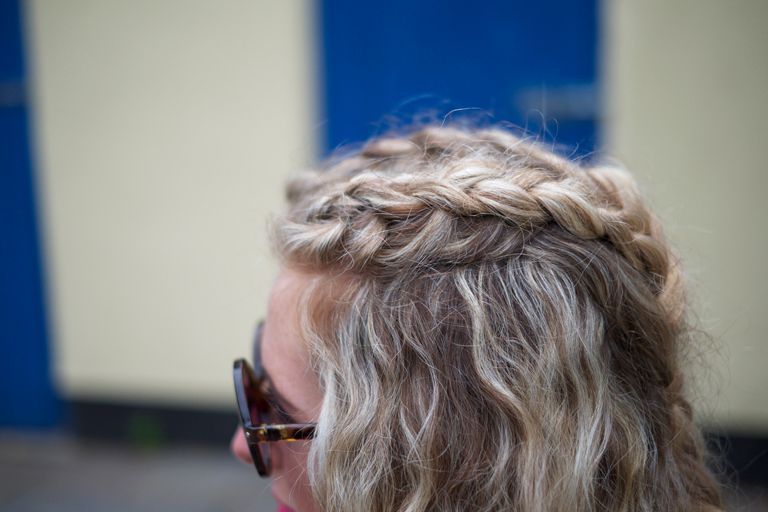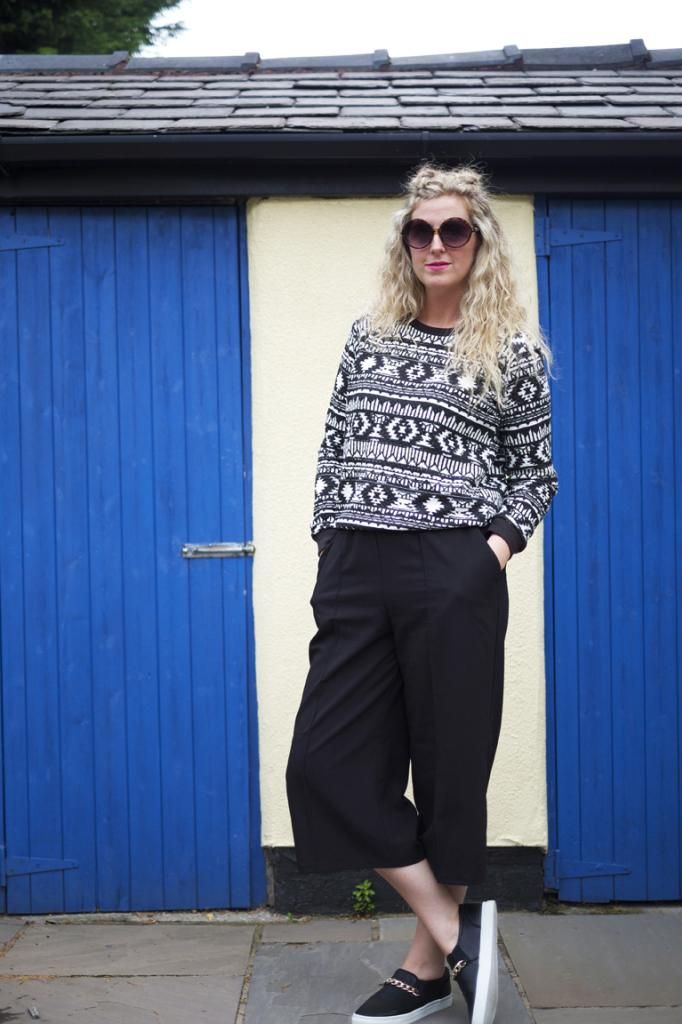 I Am Wearing :
Aztec Sweater - Forever 21
Black Culottes - Asos
Chain Detail Slip Ons - H&M
Chanel Iphone Cover - AliExpress
I don't often have monochrome days but every now and then I am surprise myself and keep it simple!
Black and white is so clean and sharp I find it hard to pull off as my personality is so messy - a little like my hair! So my take on monochrome had to include a busy aztec print to keep it in my comfort zone!
How do you wear monochrome?
Thanx For Reading
Clare Astra
XOXO