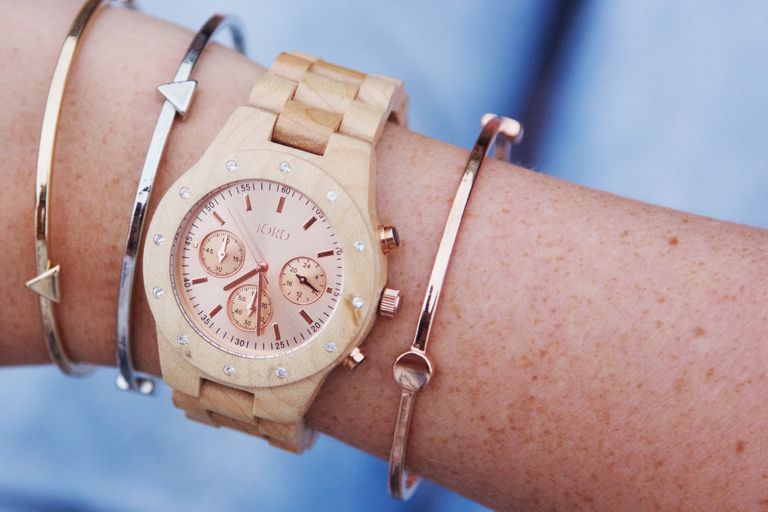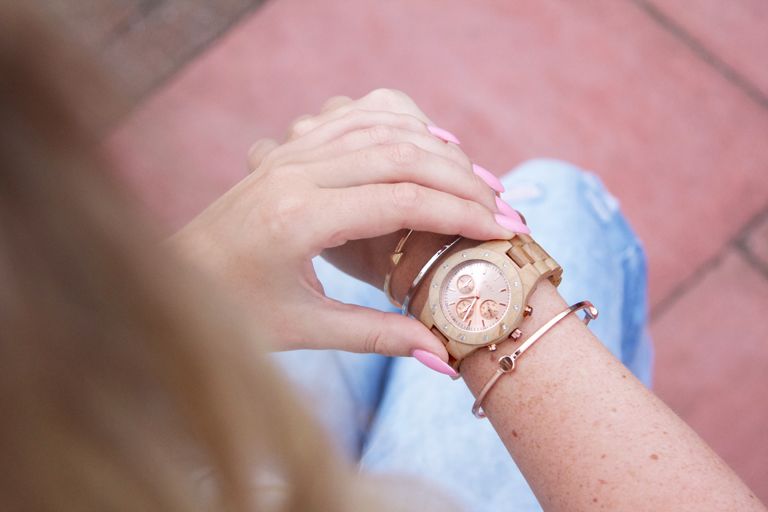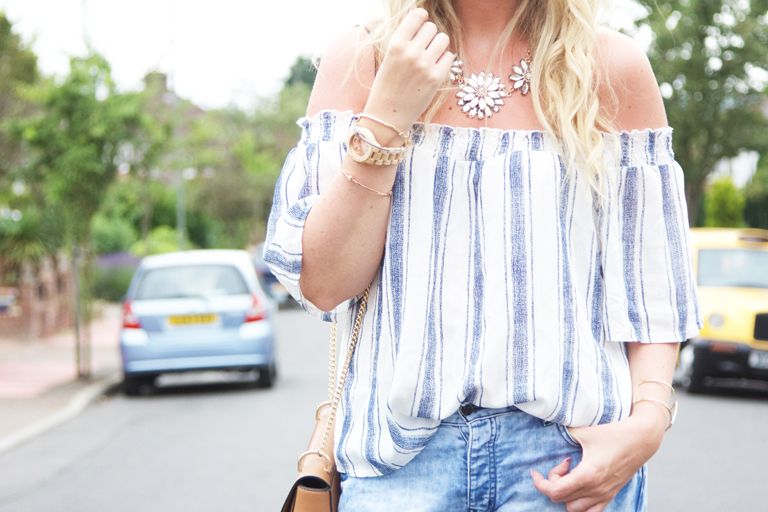 I Am Wearing :
Striped Off Shoulder Top - Zara
Boyfriend Jeans - H&M
Chloe Drew Dupe - Forever 21
Heels - Deichmann
Watch - c/o JORD
Bracelets & Necklace - Primark
So my rose gold watch obsession continues today with this amazing wooden watch by JORD. Not only does the light wooden strap compliment the beautiful blush pink face of the watch but it also makes my summer tan look great! Win win right? ;-)
Another awesome feature JORD offer is that they will size the watch for you before they send it out, all you have to do is send them your wrist size when you order and they will do the rest! Beats having to take it to your local jewellers for sure!
My off shoulder obsession has also gained momentum this week with this Zara number that I bagged in the sale! I was SO chuffed when I spotted it as I had spent the ENTIRE summer hunting it down - and when I say hunting I mean I had sent out a pic of it to my family and friends so they too could continue the search as far out as Spain! I don't mess around when it comes to finding that perfect piece - and Zara really do know how to tease a girl - there has been many an item I have hunted down in there!!
It's the weekend ladies and for many of us it is also PAYDAY weekend - shop wisely my friends and make sure you check out JORD (they ship out really fast too)!!
Thanks for reading
MWAH
XOXO
Clare Astra