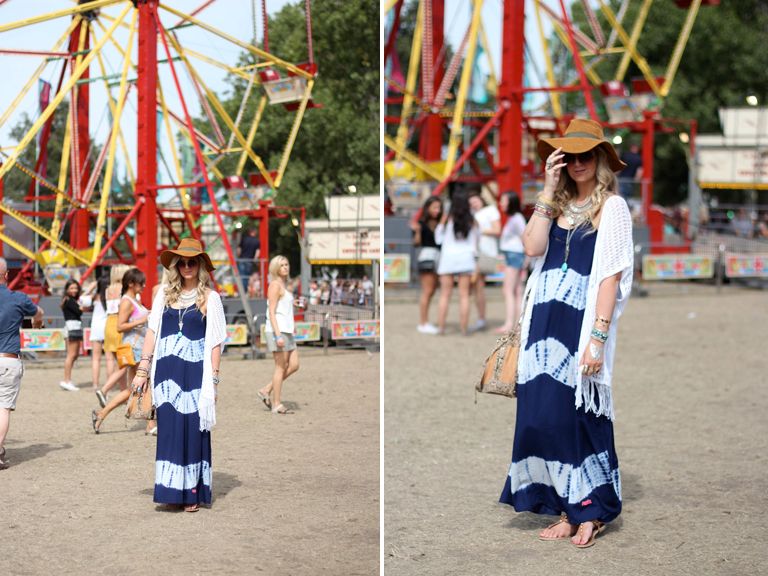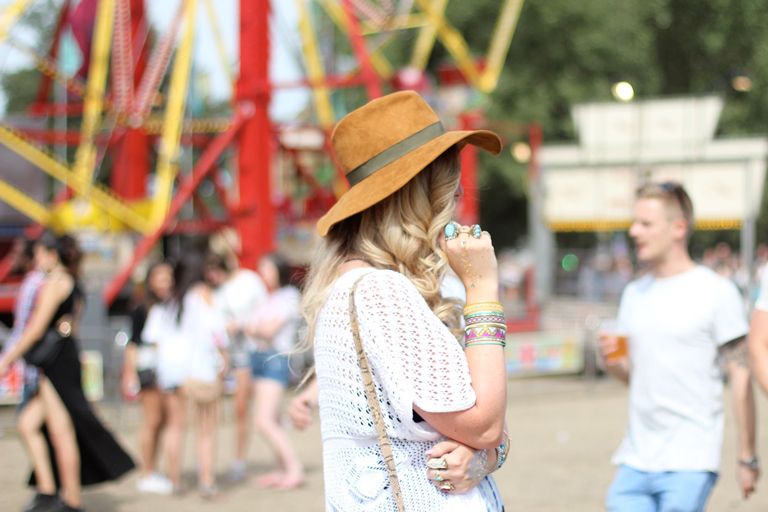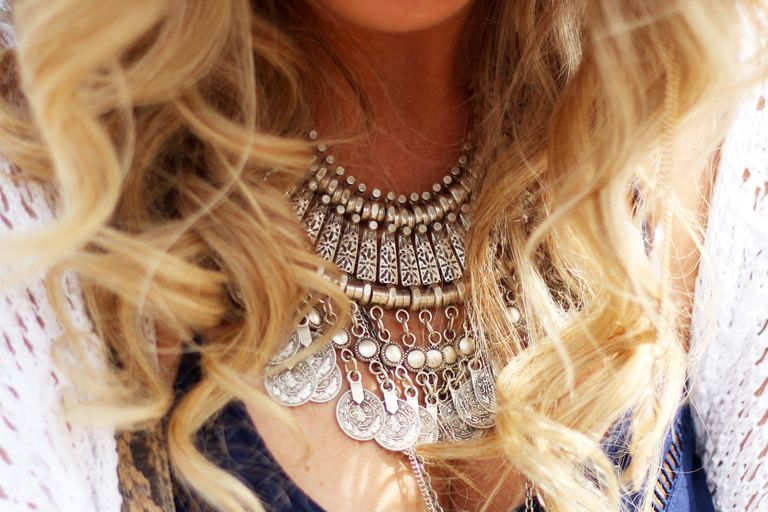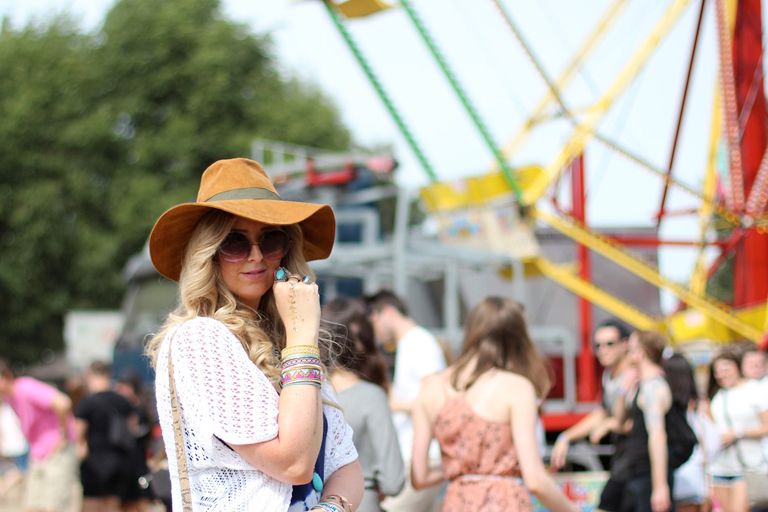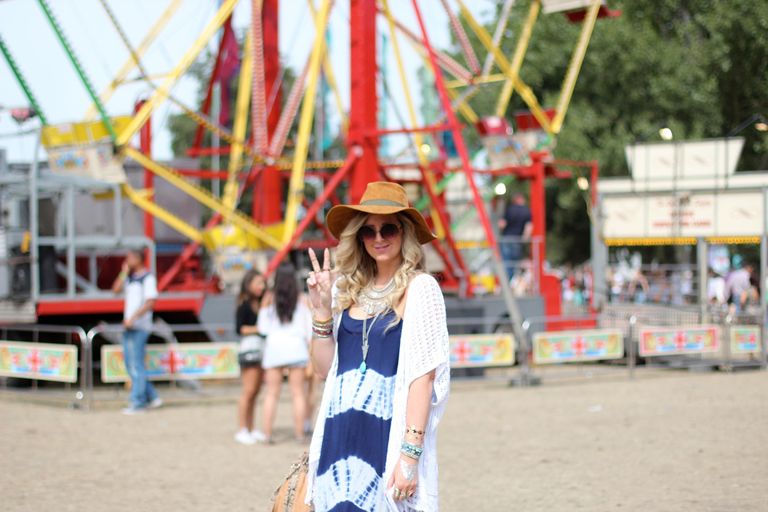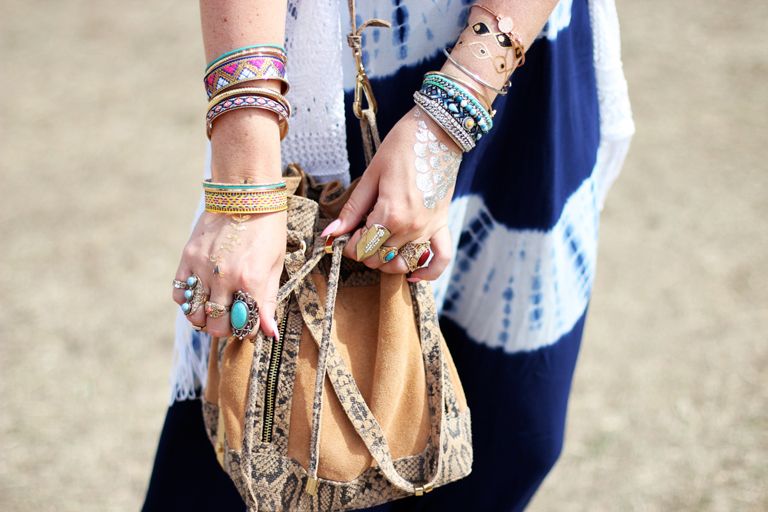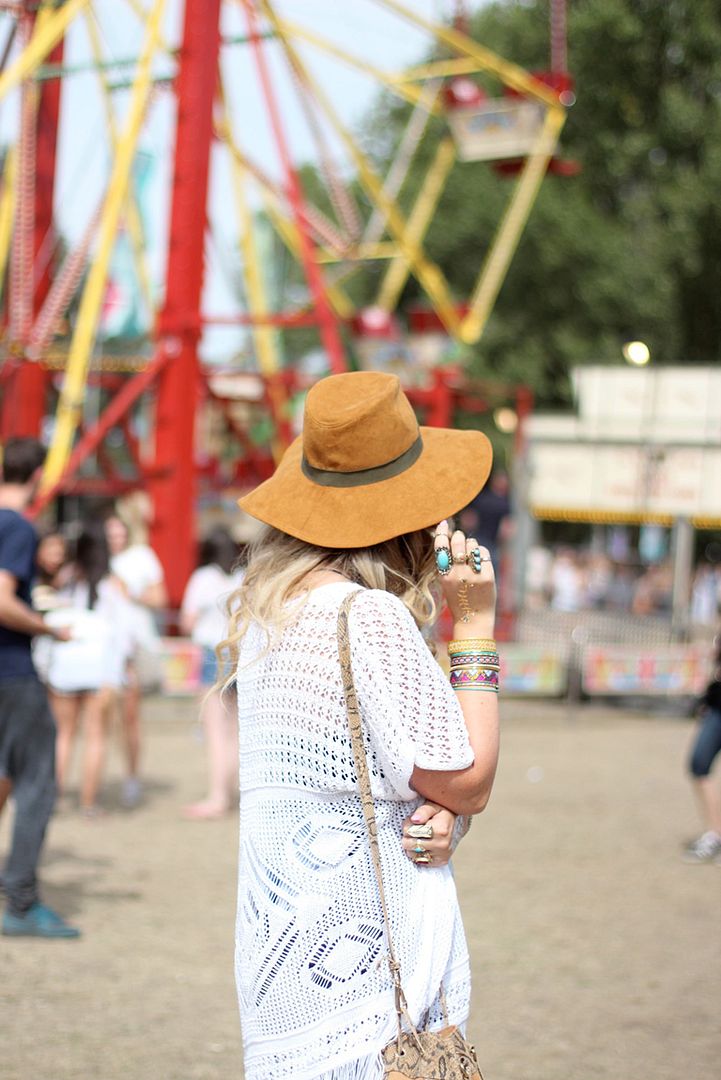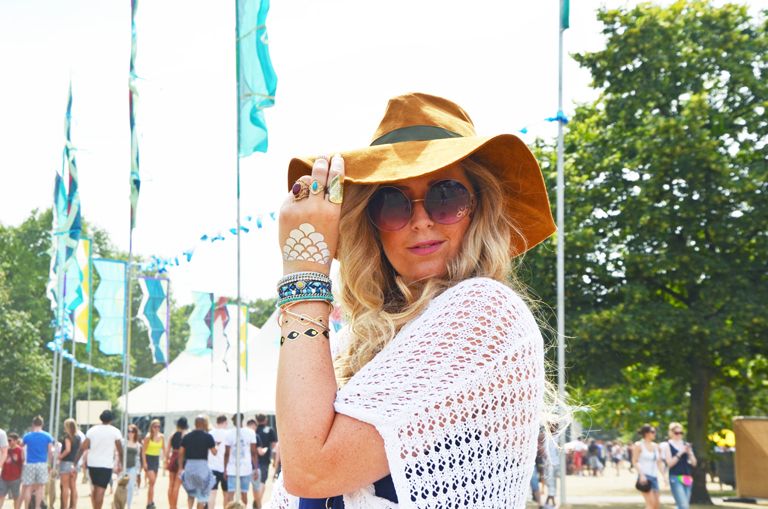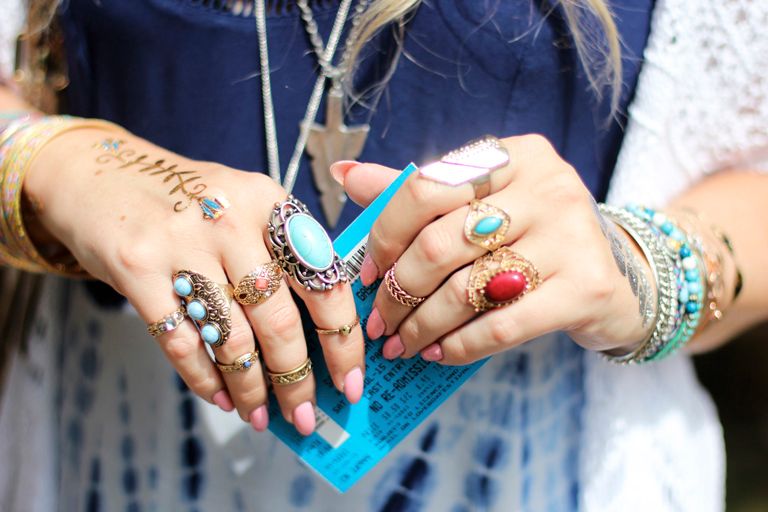 I Am Wearing :
Fedora - Zara
Tassel Crochet Cardigan - Primark via Westfield Stratford City
Tie Dye Maxi Dress - c/o Superdry
Suede Bucket Bag - River Island via Westfield Stratford City
Coin Necklace - Bohemian Collective
Bracelets - Primark via Westfield Stratford City
Studded Sandals - New Look
Metallic Tattoos - c/o Flash Tattoos
LOVEBOX was soooo much fun, the sun was shining, the music was live, the drinks were flowing and I got to spend the day with my Fashion Sept girls, all courtesy of Superdry!
We started our day in the festival with champagne and tattoo applications - two sponges and a paper cup full of water was all we needed to get our Flash Tattoo on! They are super easy to apply and will last up to 3 days - if you look after them - and they look SO cool in the sun, perfect for festivals.
Then we headed into the festival and took some quick outfit snaps then spent the rest of the day chilled near the main stage with cocktails and cupcakes, had a boogie to Annie Mac's set - which was my favourite of the day and headed home just before the last act to avoid the tube madness!
A perfect day with my girls :-)
MWAH
Clare Astra
XOXO
*Photos by Amy