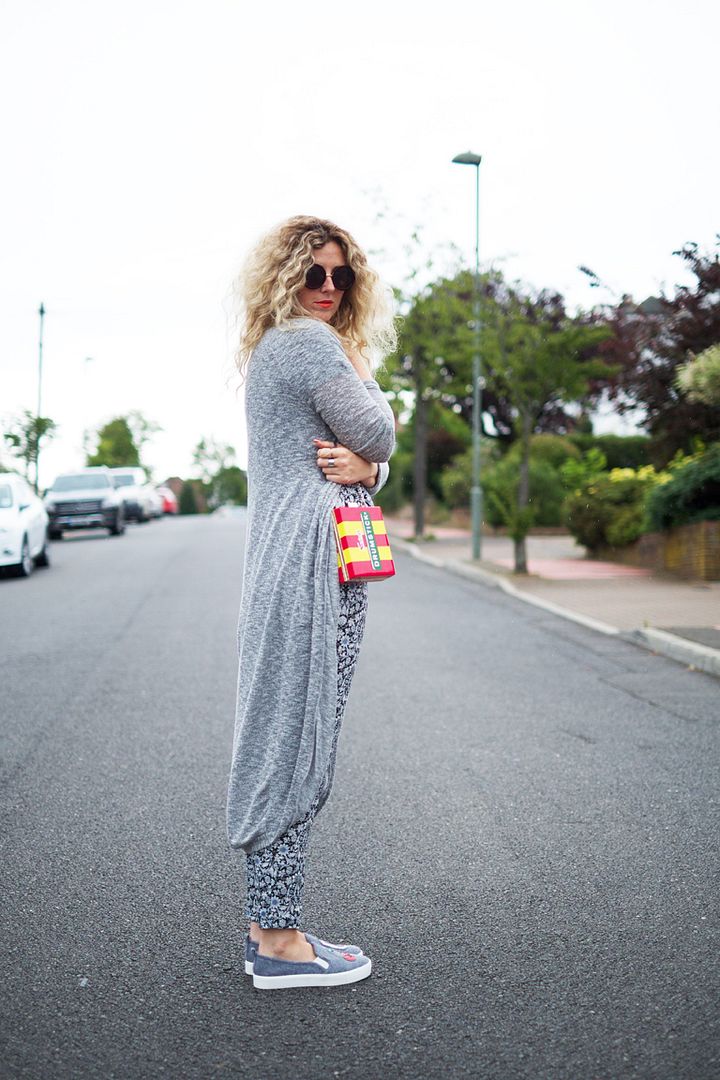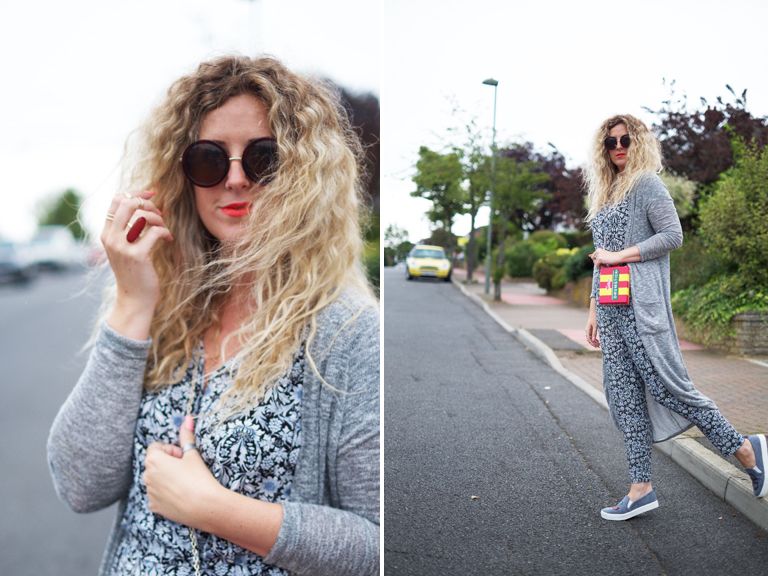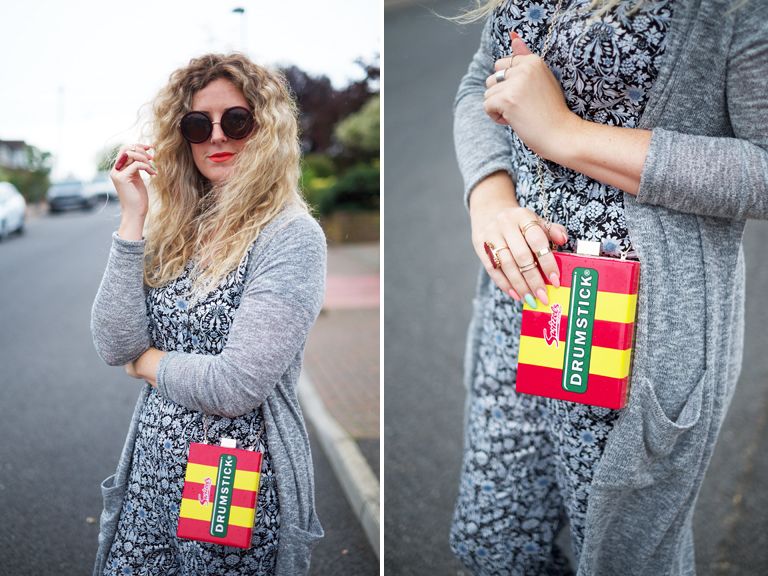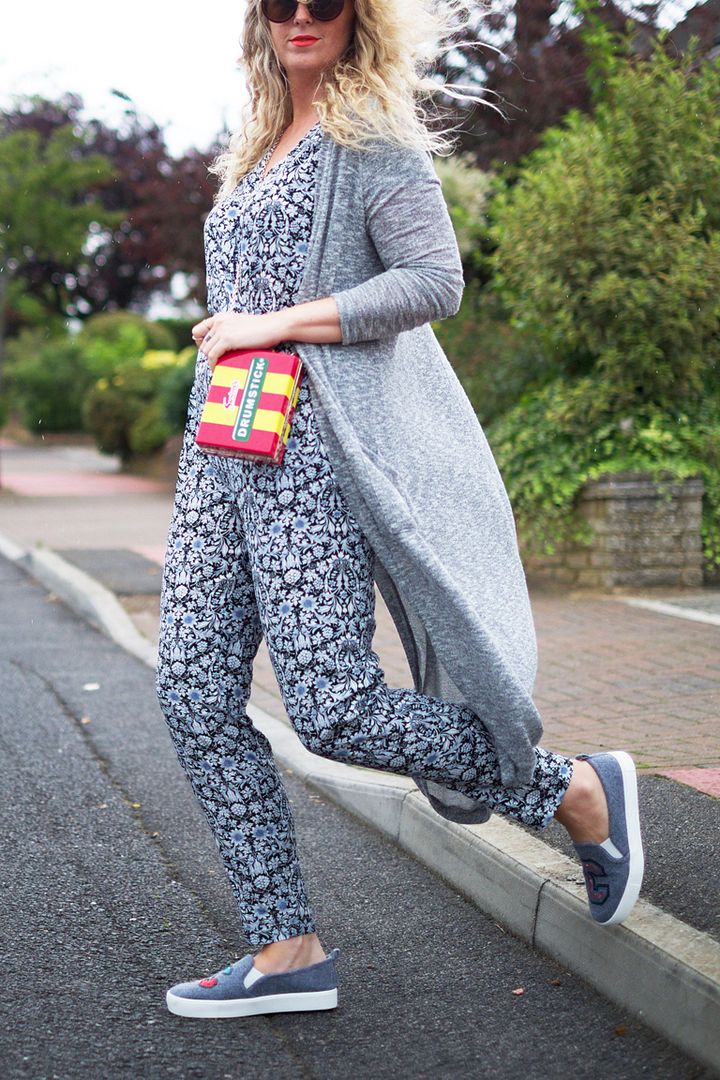 I Am Wearing :
Cardi - Primark
Jumpsuit - c/o Sugarhill Boutique
Cherry Slip Ons - H&M
Lipstick - Mac
Novelty Drumstick Bag - Next
I LOVE a good jumpsuit - as you already know - I have spent most of the flippin summer in a jumpsuit!! They are just SO easy to wear!
One Item - no need to think about matching your separates - just throw it on and go! You don't have to worry about your top being tucked in or out AND you can sit cross legged on the floor and not worry about flashing your pants - this is a problem I often face!!
My Jumpsuit collection is steadily growing and this Sugarhill Boutique number is a perfect addition to my wardrobe!
I can't go without talking about my new fav sequin initialed slip ons! When I saw the sparkly C glinting at me across H&M's shop floor my inner magpie swooped over and frantically searched for my size! As luck would have it, the fashion stars had alined and this Cinderella found her glass slip on!!
Don't you just love it when you find your soul mate in a shoe!
I do apologise for the excessive use of shoe puns in this post - just couldn't help myself! #SorryNotSorry
Hope you are all enjoying your weekend and have managed to find the sunshine wherever you are!
MWAH
Clare Astra
XOXO