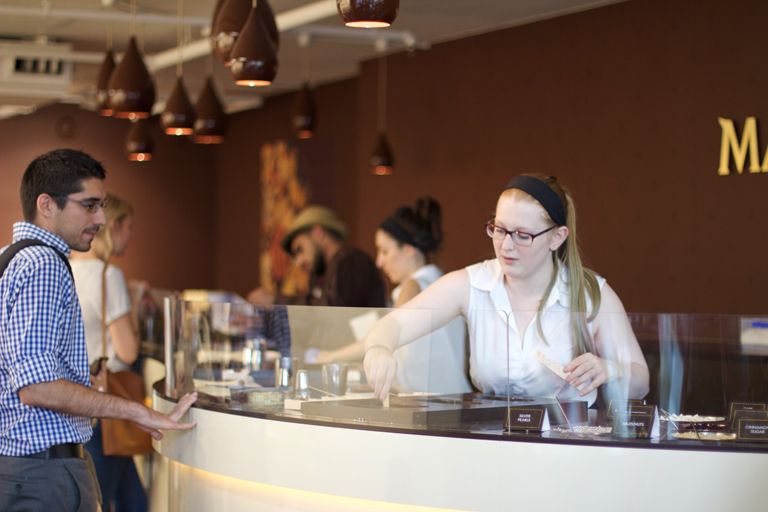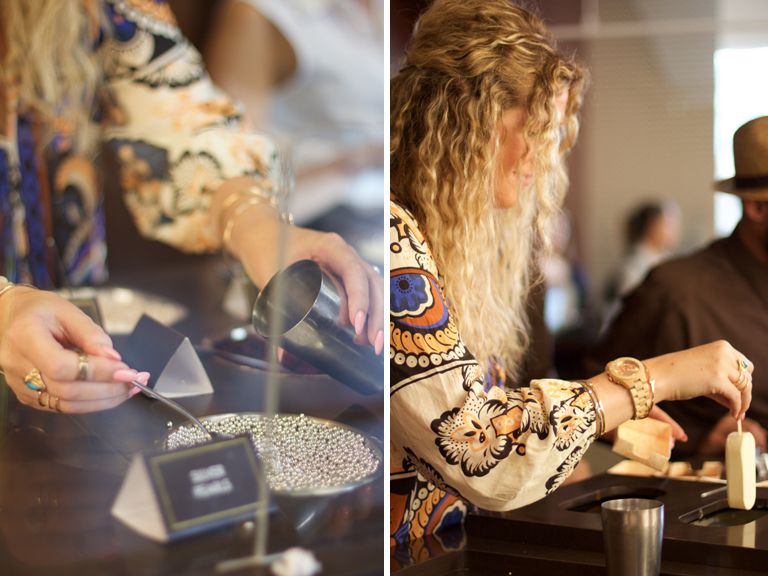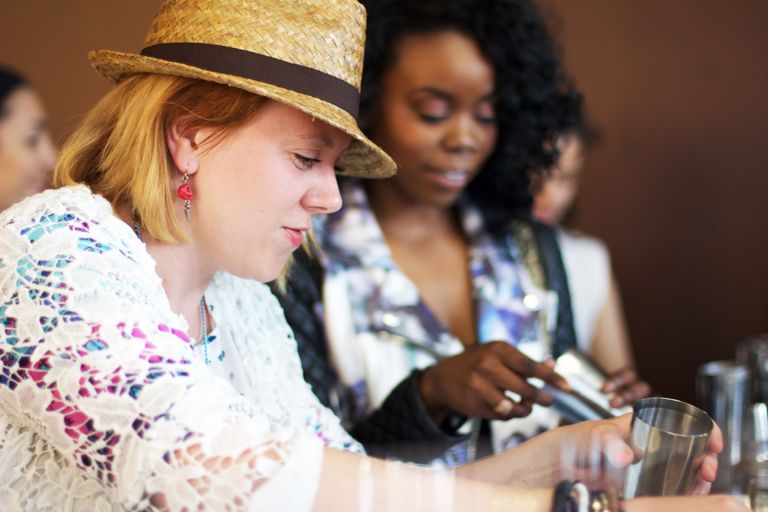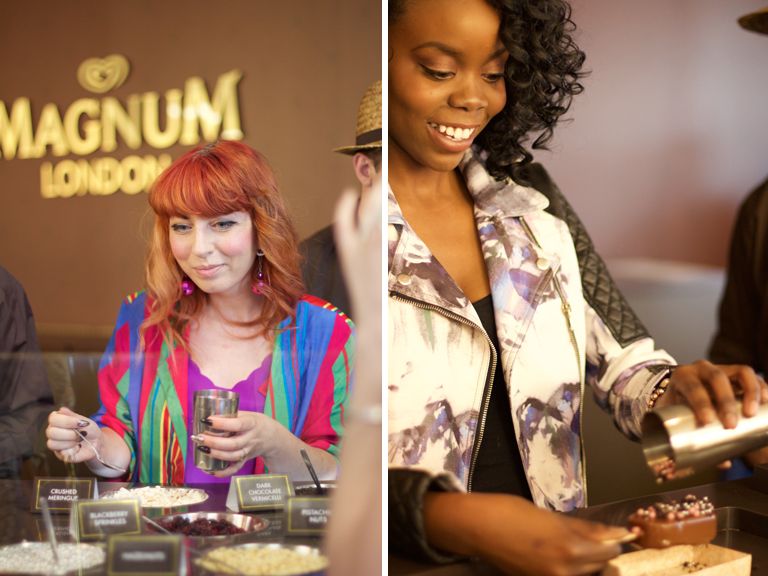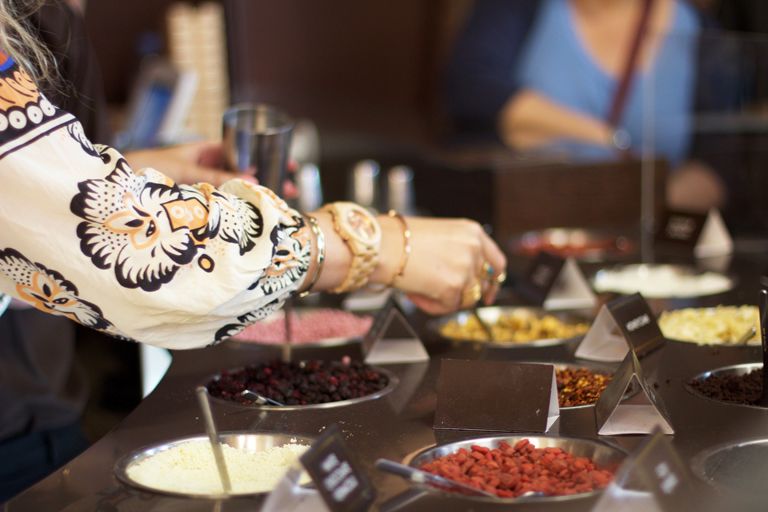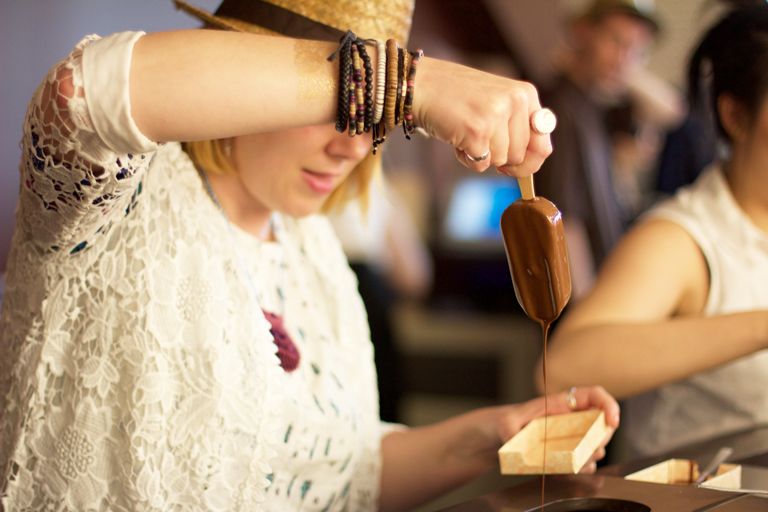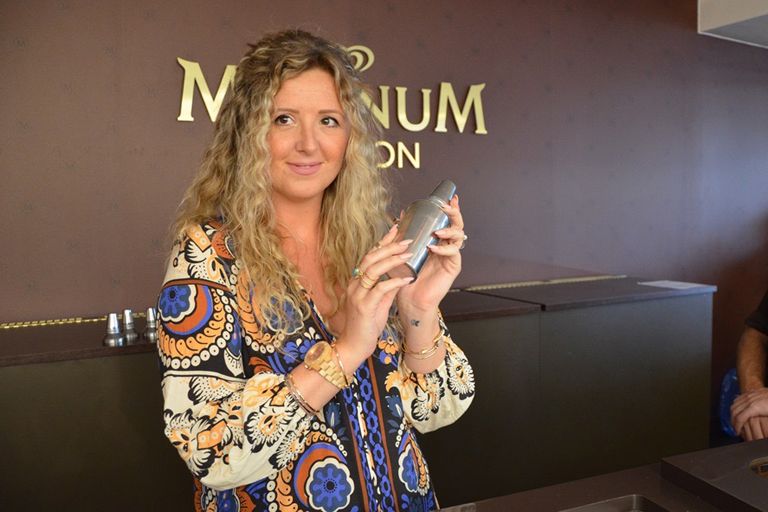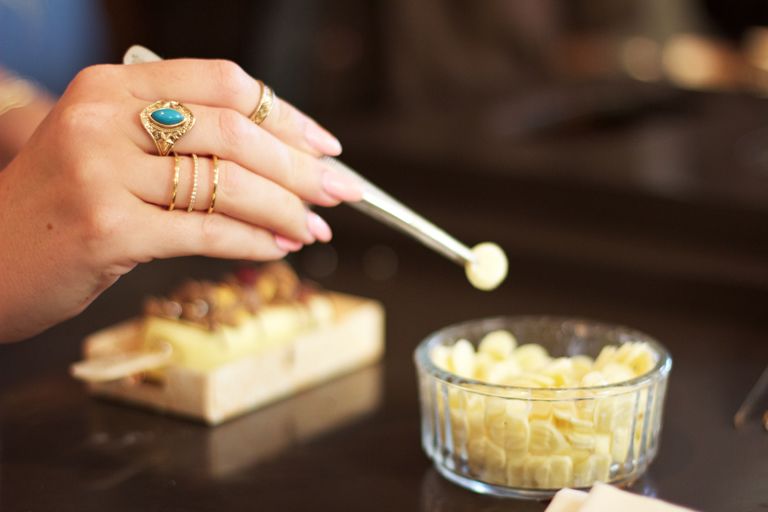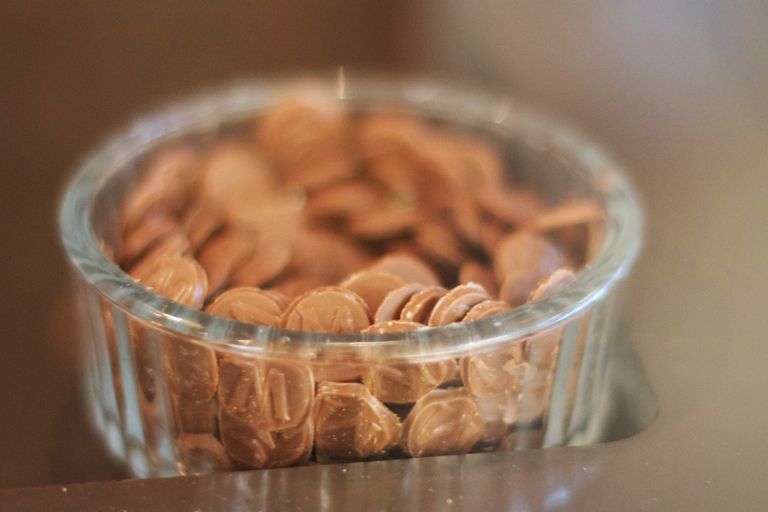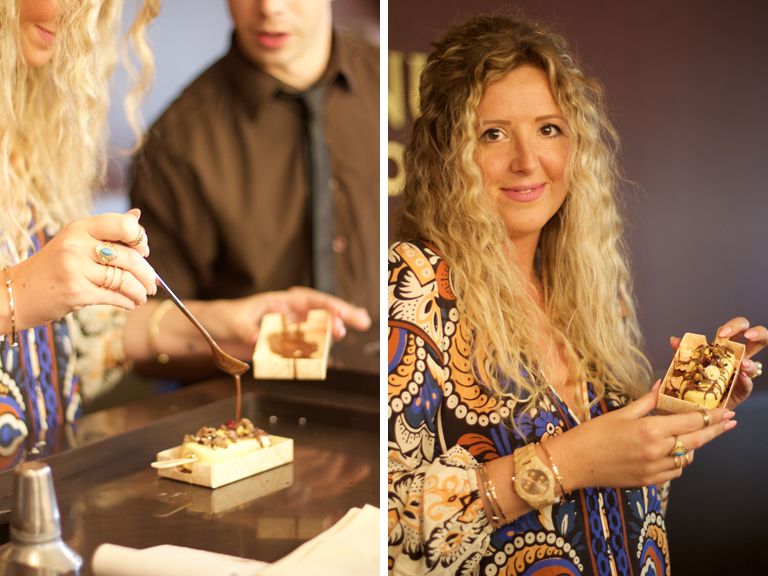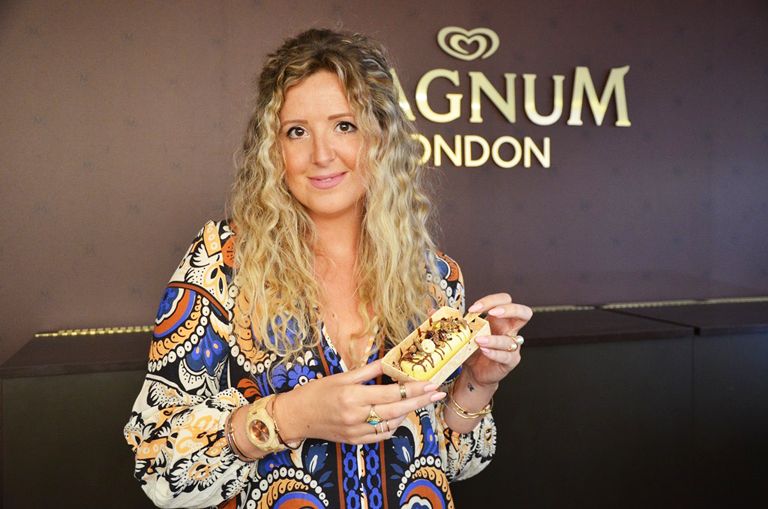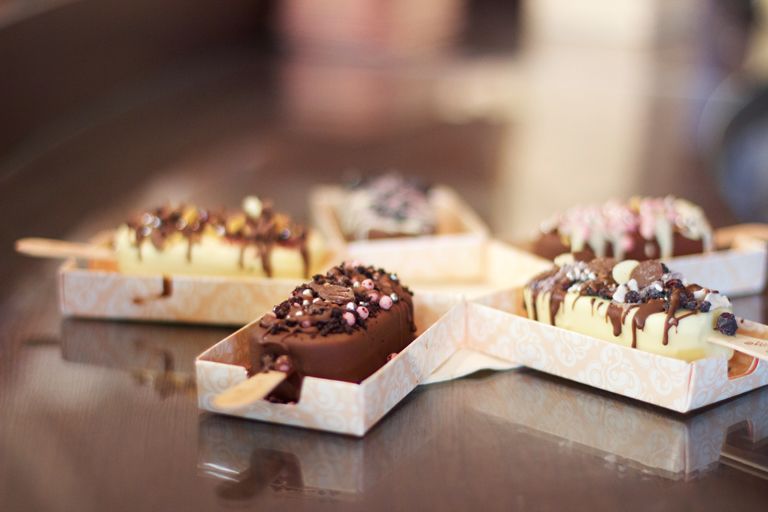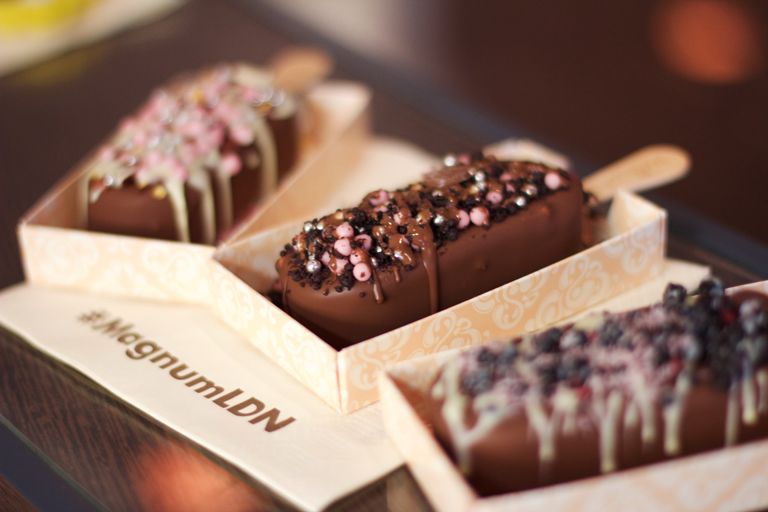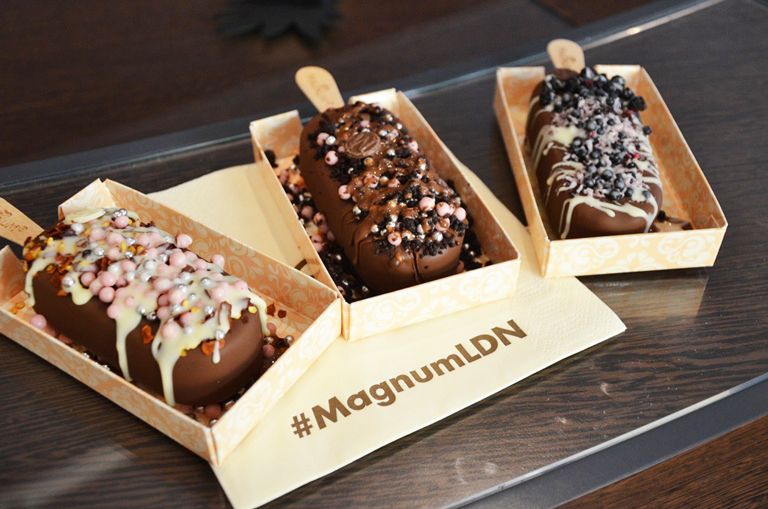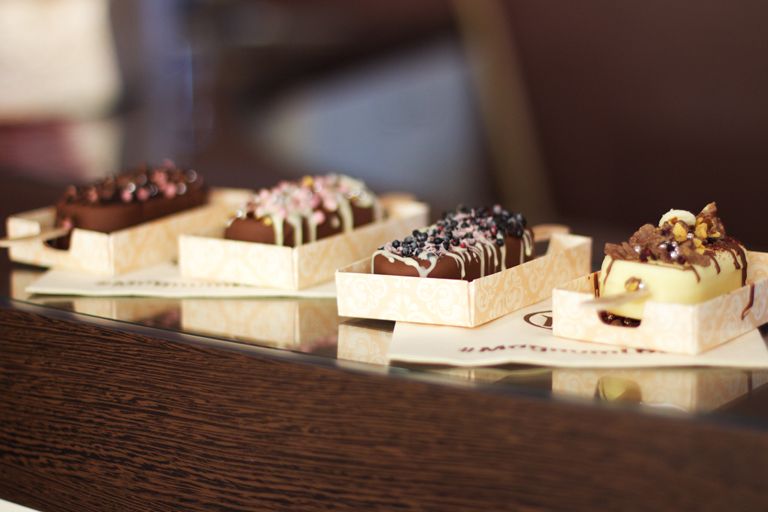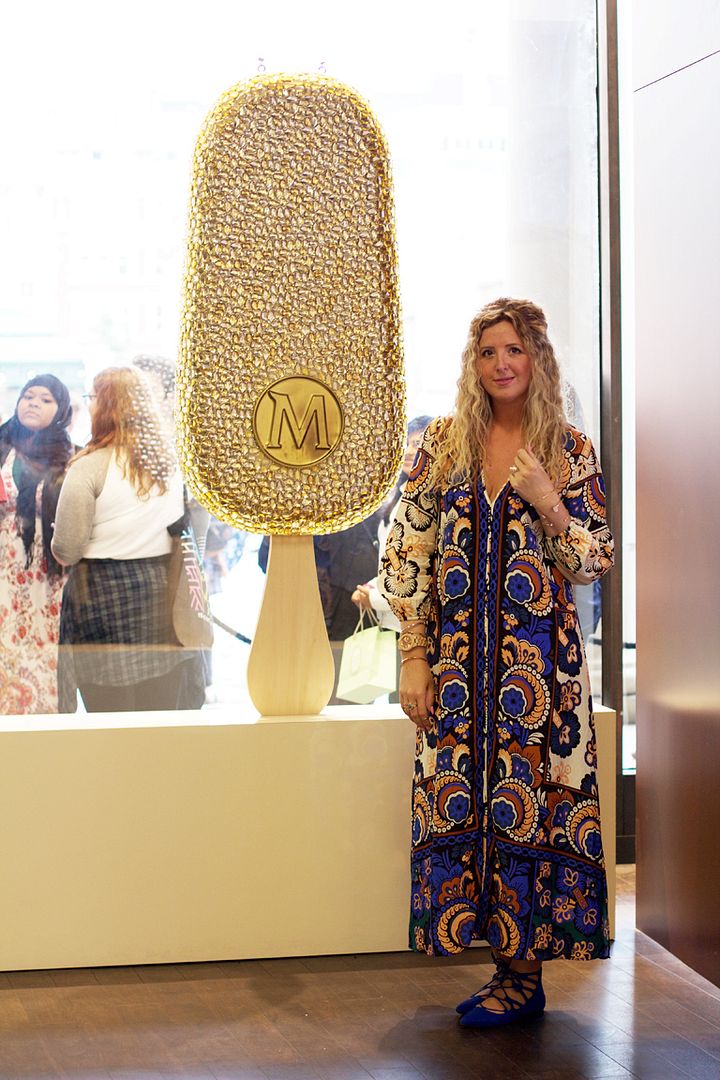 I Am Wearing :
Maxi Dress - H&M
Lace Up Flats - Asos
Wooden Watch - JORD
Last week the Fashion Sept girls went to check out the new Magnum pleasure store in Covent garden - and boy was it a pleasure!
The concept - design your very own Magnum that not only looks good but tastes amazing too!
How its done - choose your 3 magic toppings, then choose your chocolate dark, milk or white in which your magnum ice-cream will be dipped, and finally choose the chocolate drizzle from the same 3 flavours.
Then enjoy your design in the comfort of the shiny golden sparkly pleasure store!
For my Magnum I went with crushed honeycomb, black salt and cherries (with a couple of silver balls sprinkled on for decoration mostly, I was naughty and asked for a 4th topping! If you dont ask you dont get!!)
I chose white chocolate dip and milk chocolate drizzle, with a white chocolate Magnum button.
I think it looks pretty perfect - and it tasted wahhhhhmazing! (the black salt was a great choice!)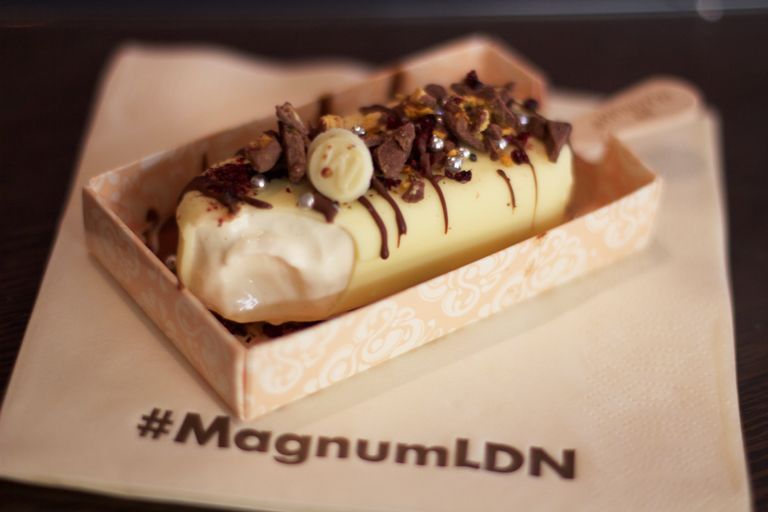 The Magnum Pleasure Store is open till the 30th August 2015, and a bespoke magnum costs just £4.50, so get your pleasure seeking self down their before its too late!
Magnum Pleasure Store can be found at :
7 North Piazza
Covent Garden London
WC2E 8HD
Tag me in your insta snaps of your Magnums - I wanna see what you make!!
Have a great week lovelies
MWAH
XOXO
Clare Astra