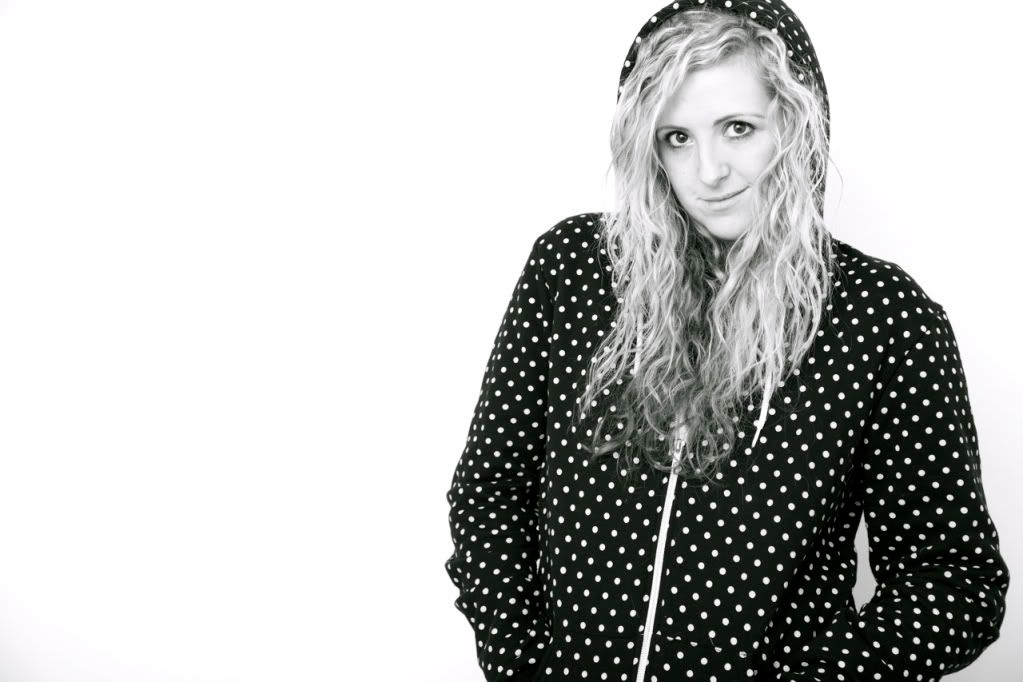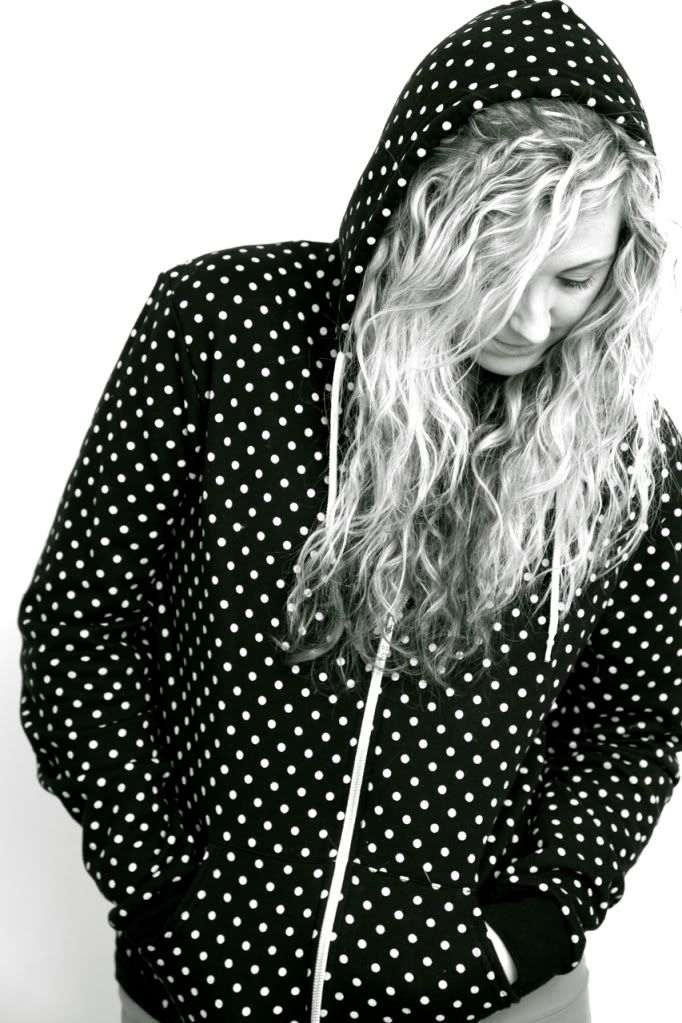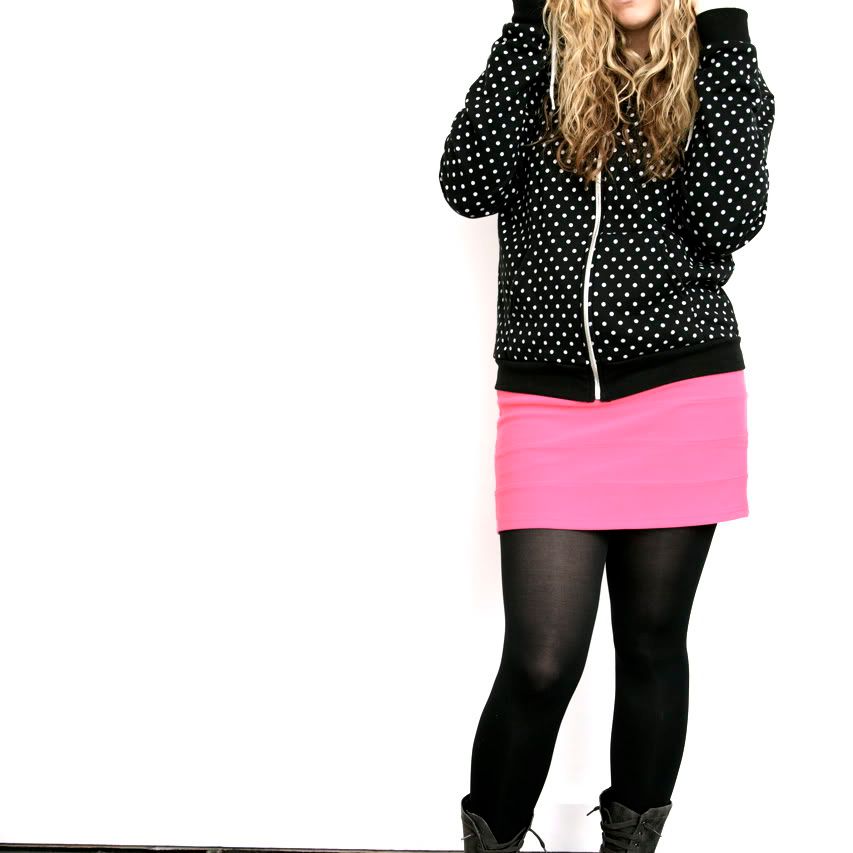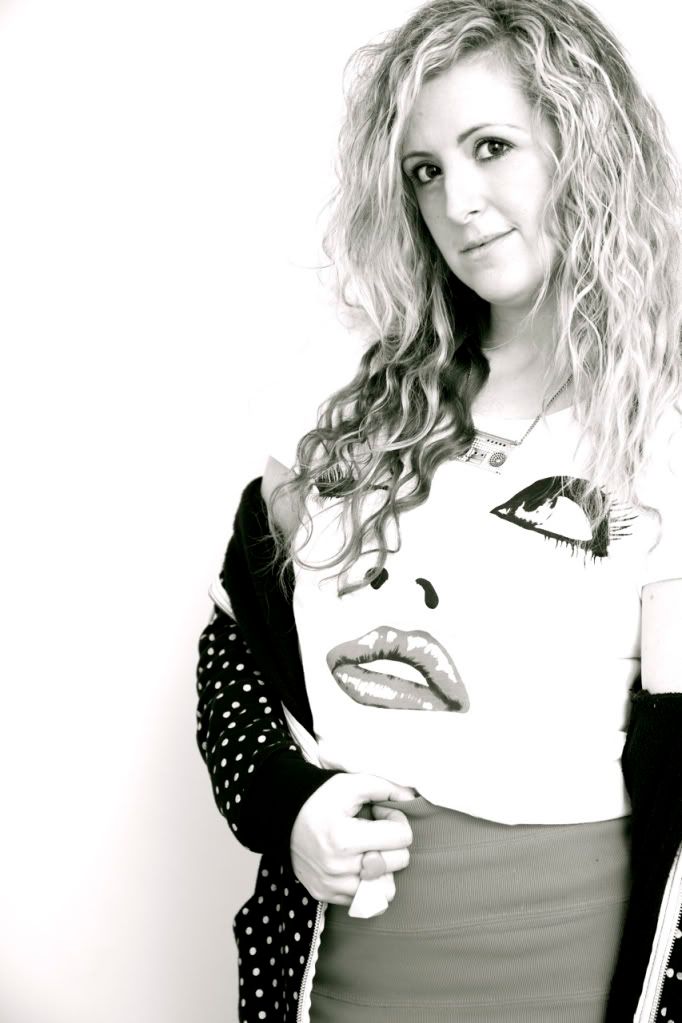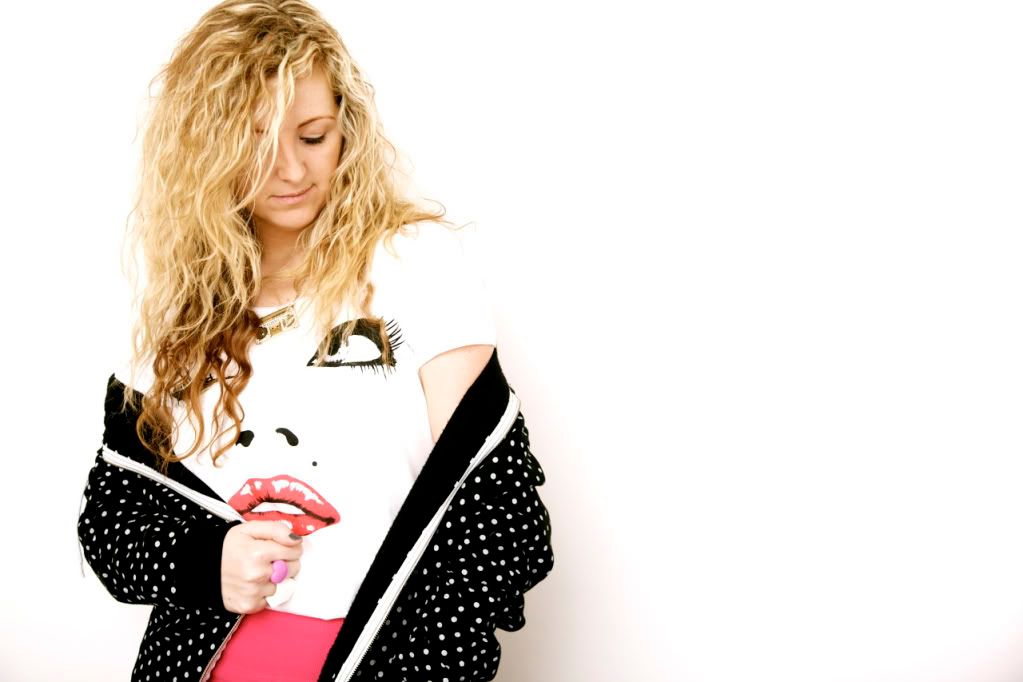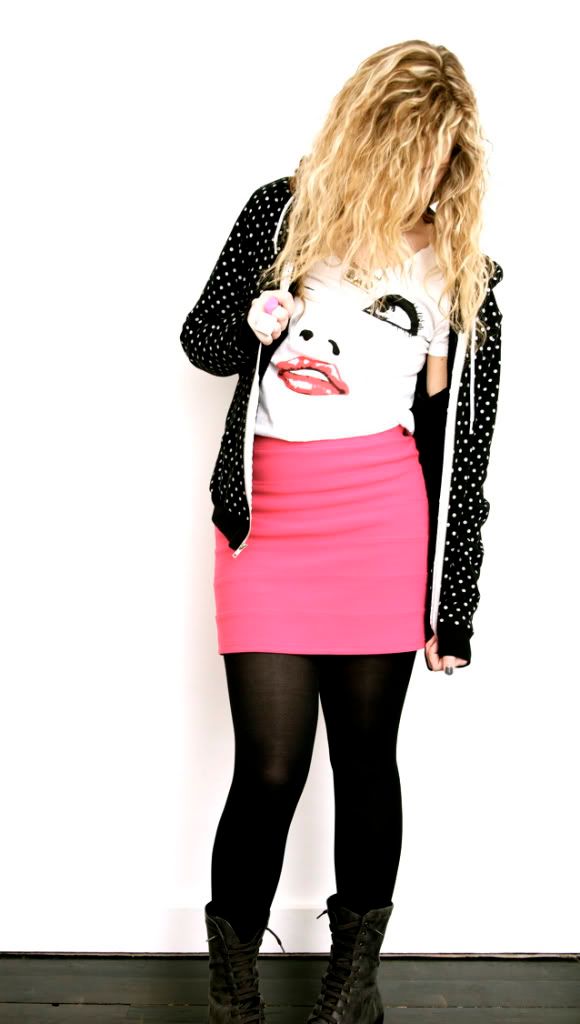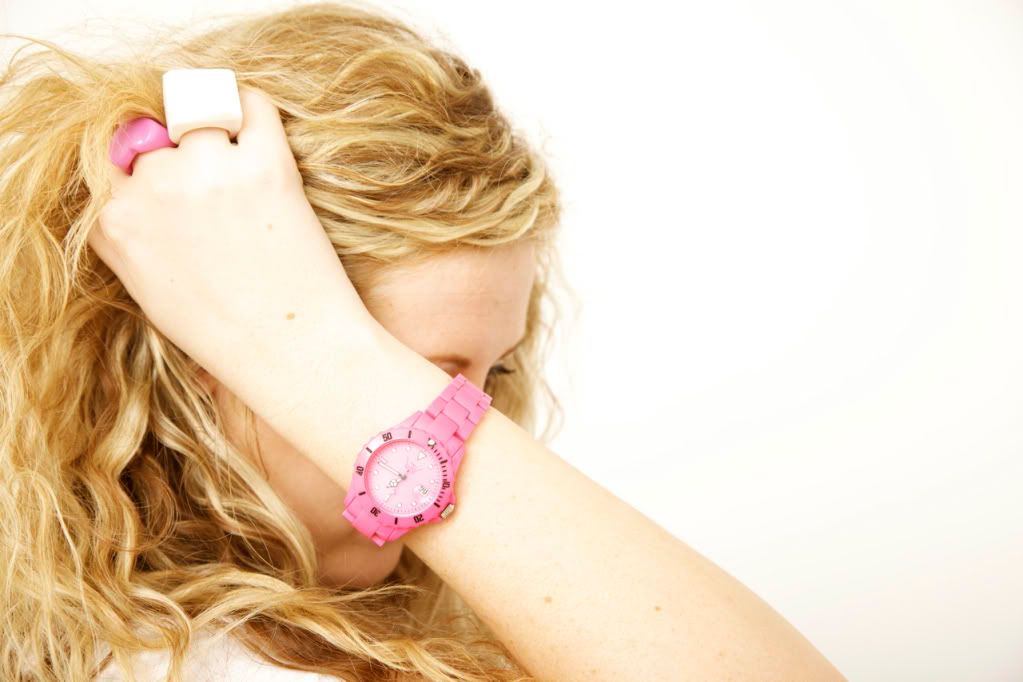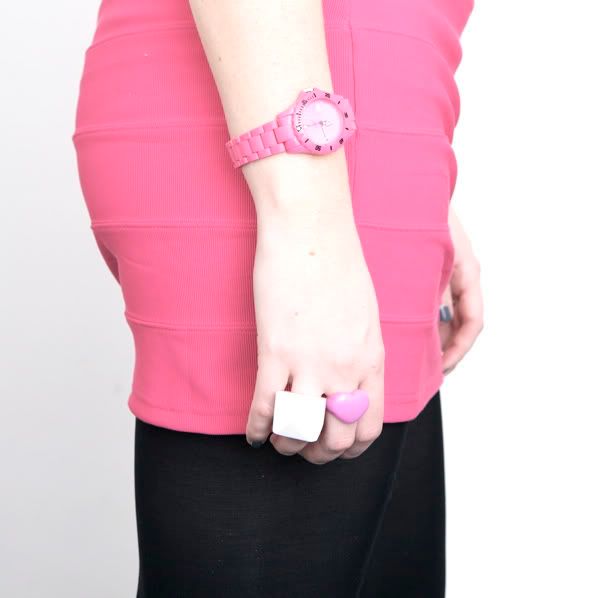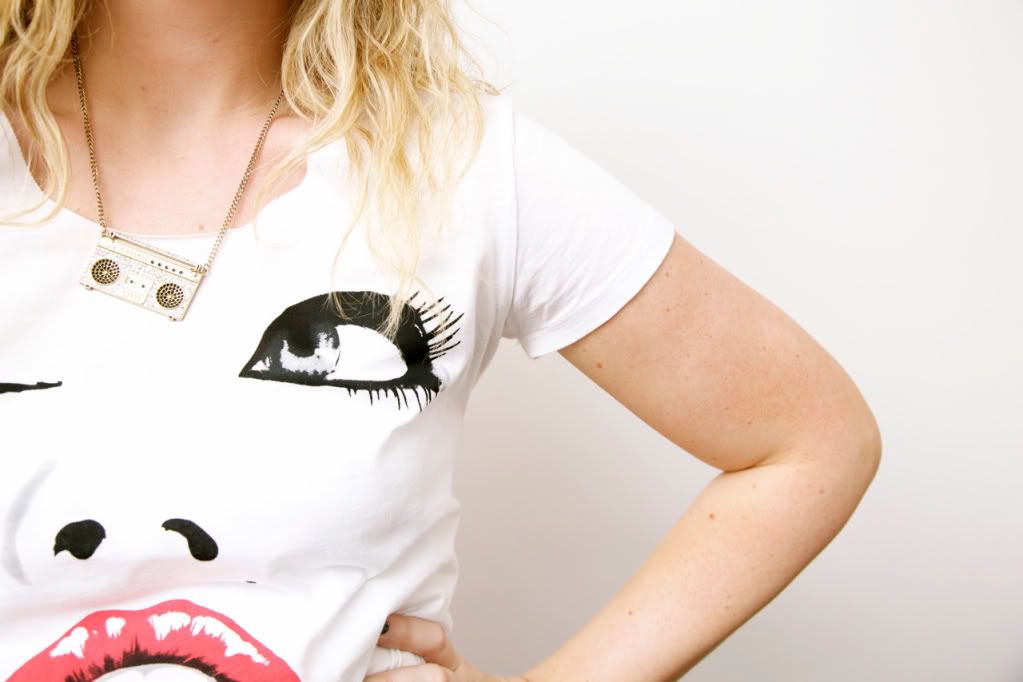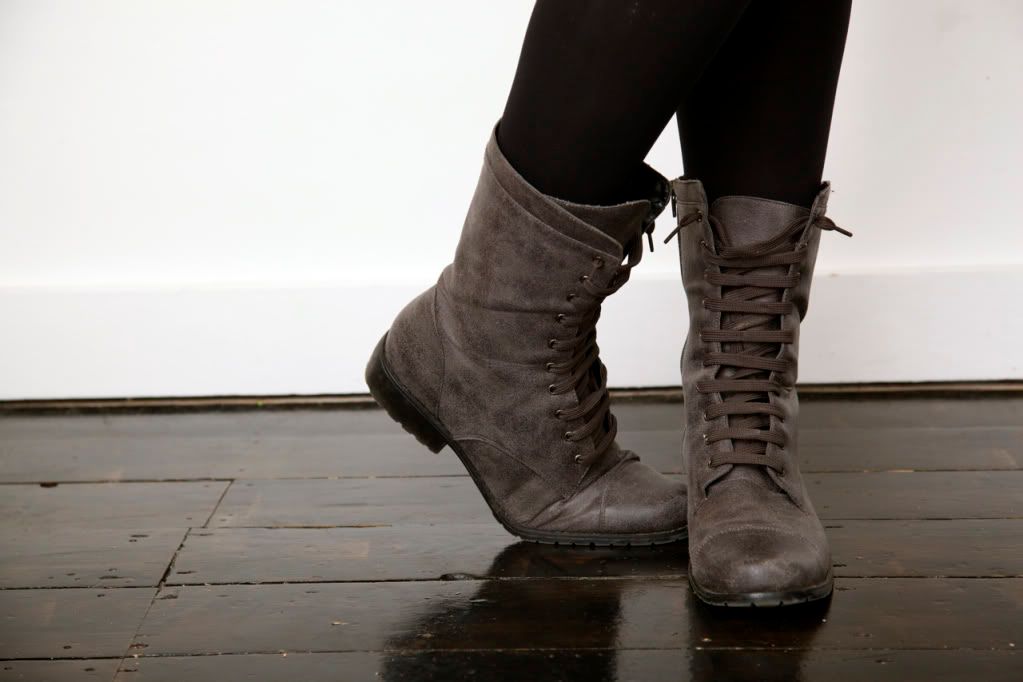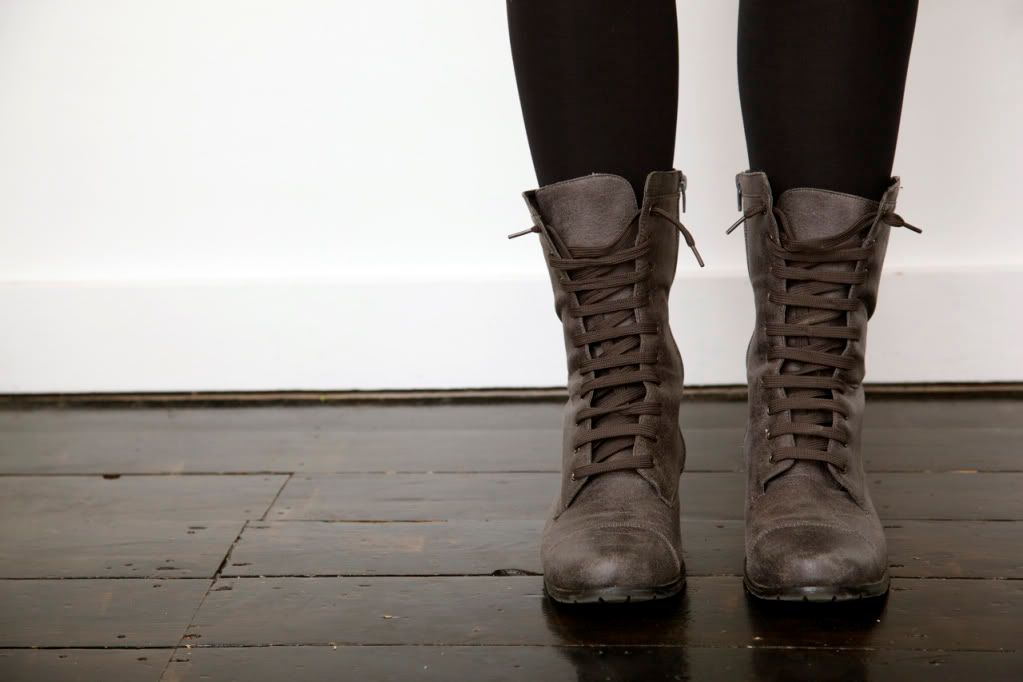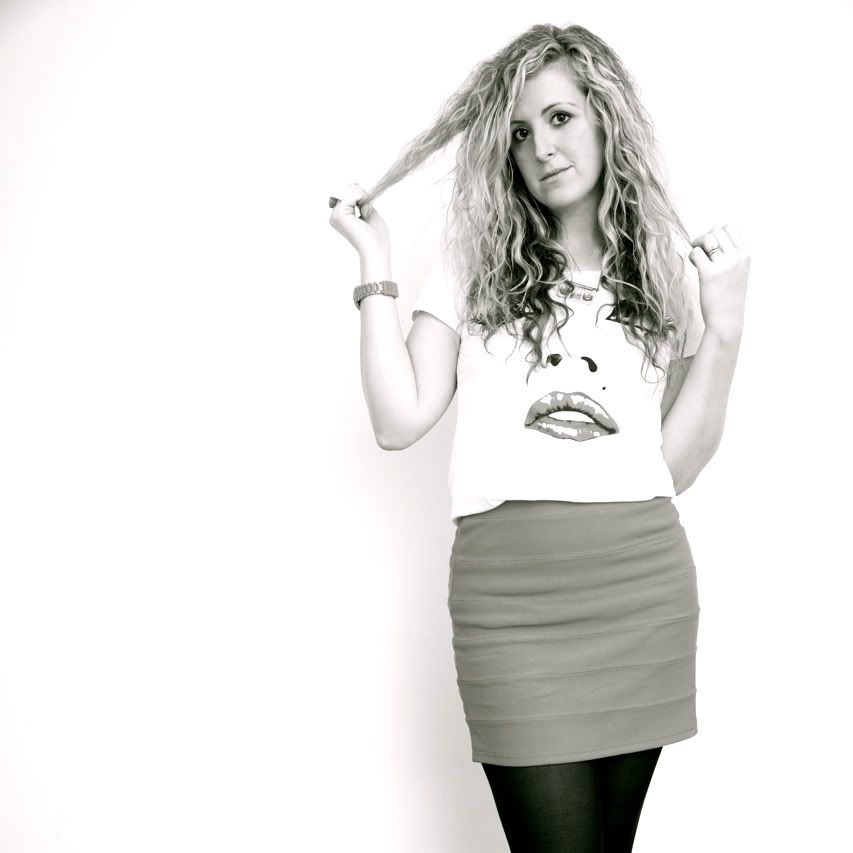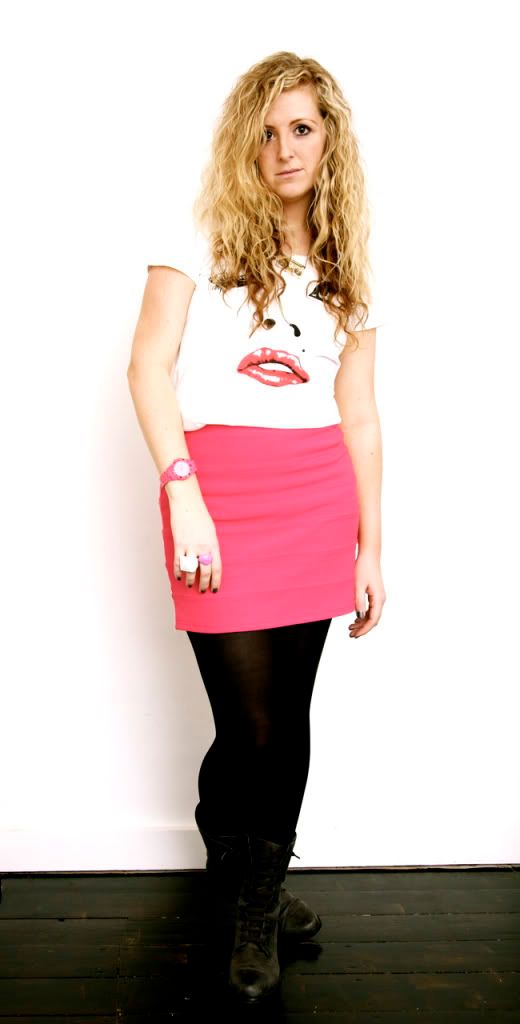 Hoody - American Apparell (Ebay)
T-Shirt - New Look
Body Con Skirt - H&M
Tights - M&S
Boots - Matalan
Necklace - H&M (ages ago)
Watch - Limited Edition Selfridges London
Heart ring - TopShop (sale)
White ring - TopShop (sale)

I am soo happy i found this t-shirt! I have been wanting the French Connection one for AGES but cant bring myself to part with THAT much cash! So when i saw this in New Look for well under a tenner i was super chuffed. New Look is well on its way to becoming one of my fav high street stores, they have stepped up their game and can confidently compete with the likes of TopShop in the fashion game and are killing them with their prices. Everybody LOVES a bargain!