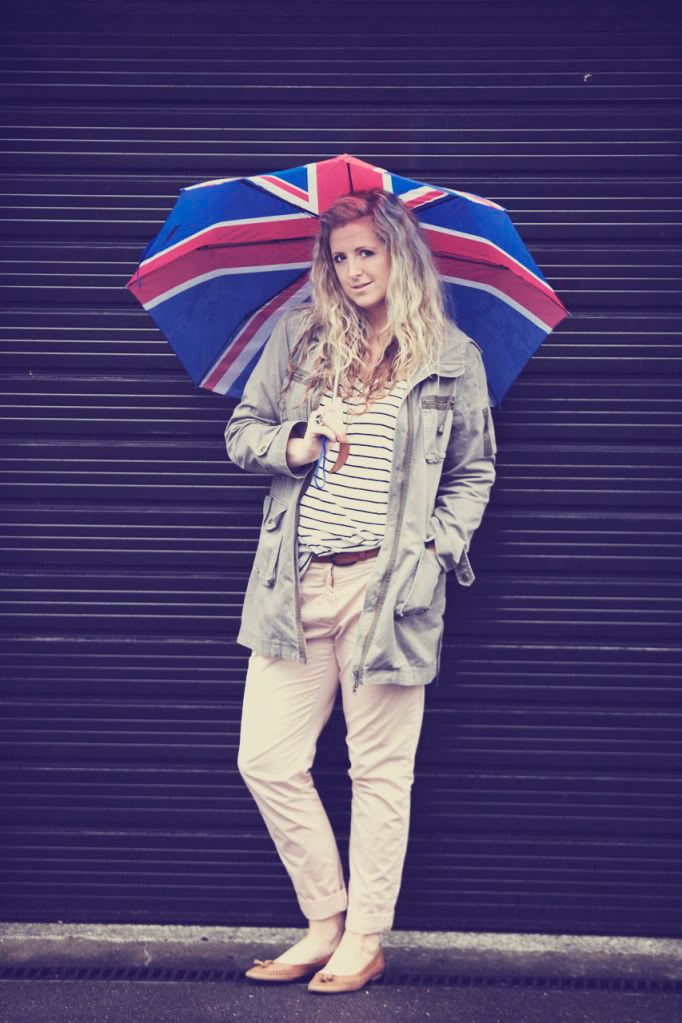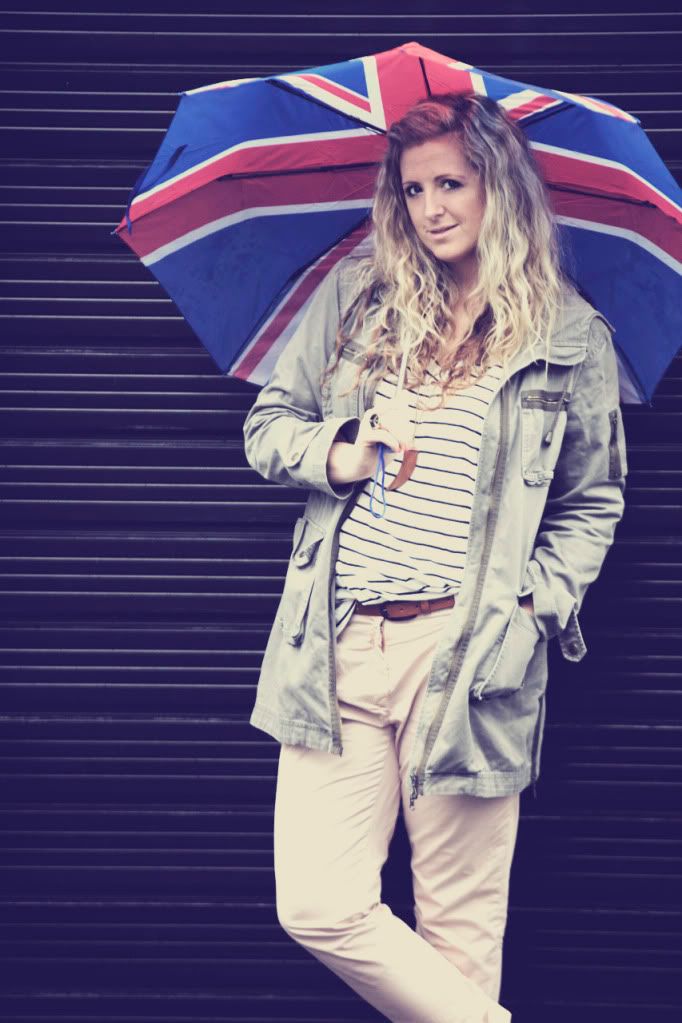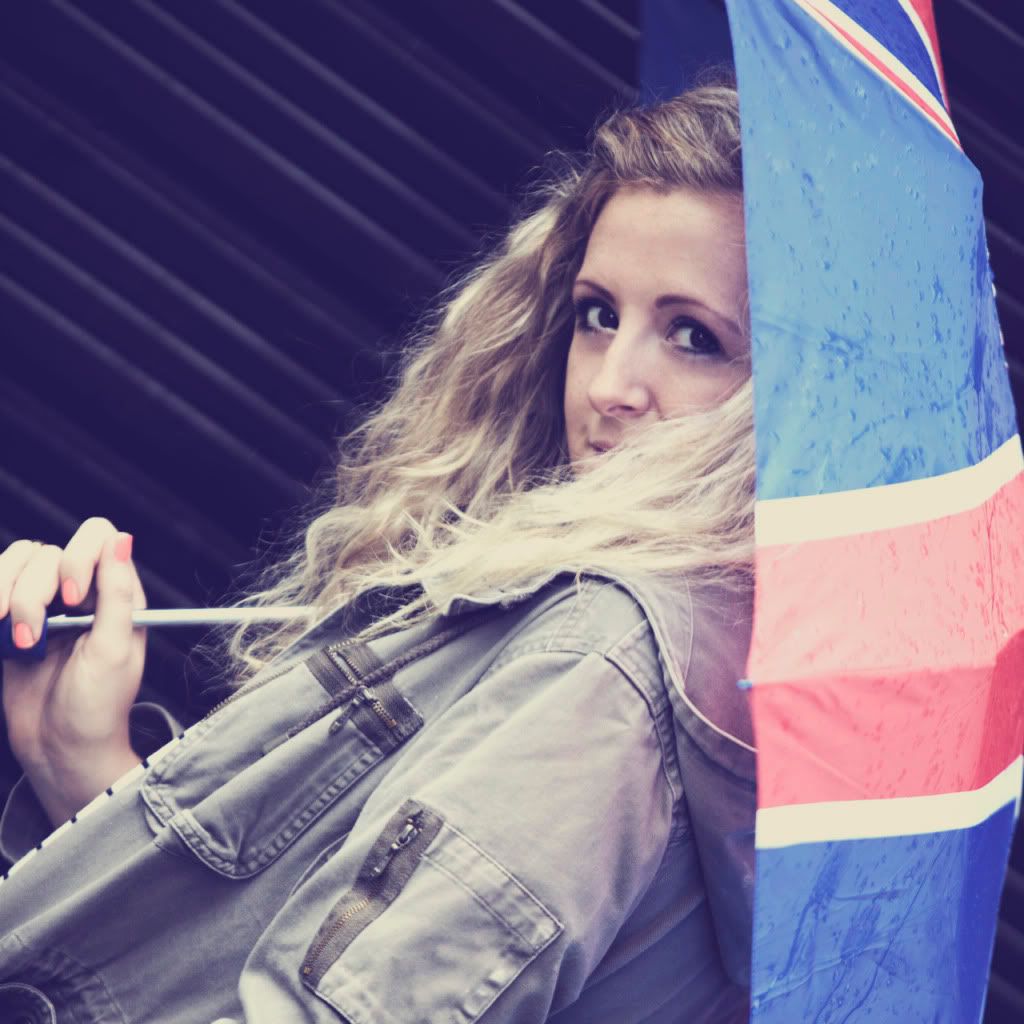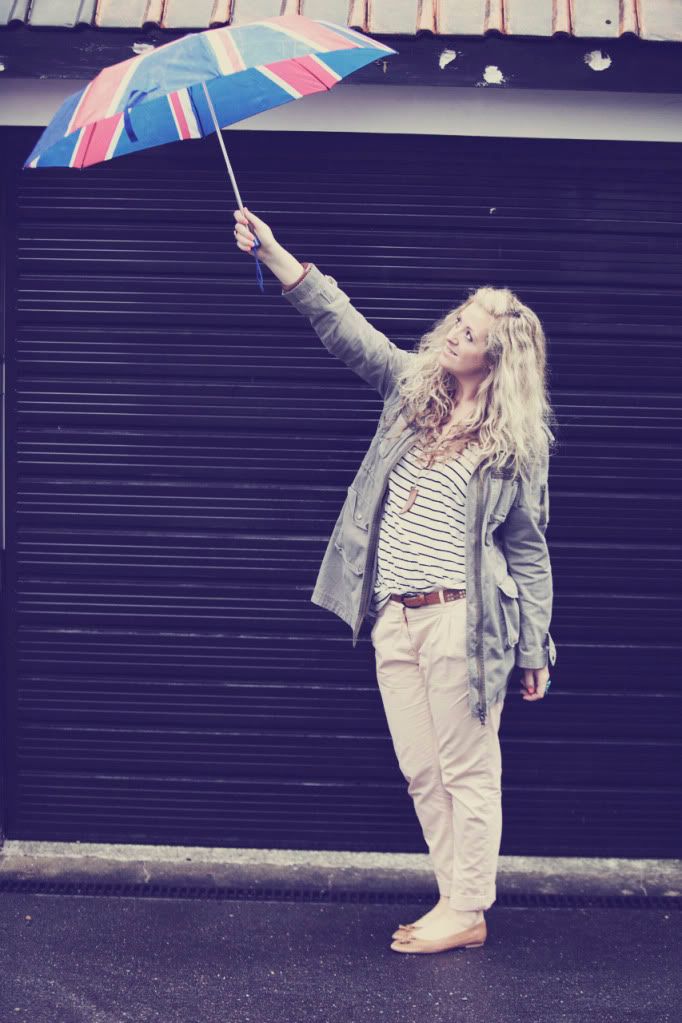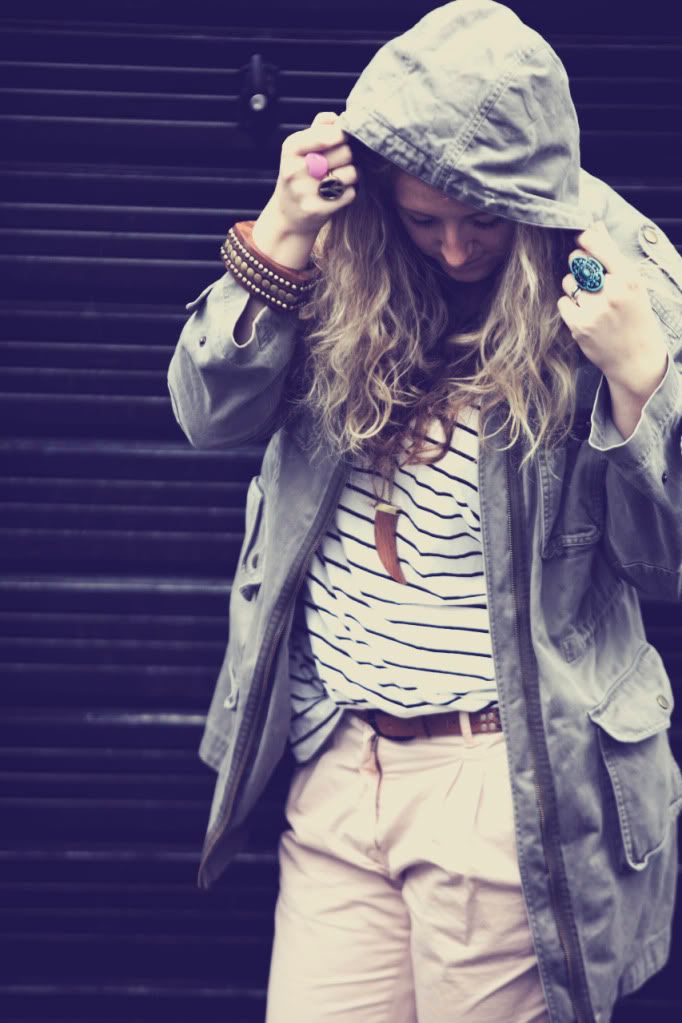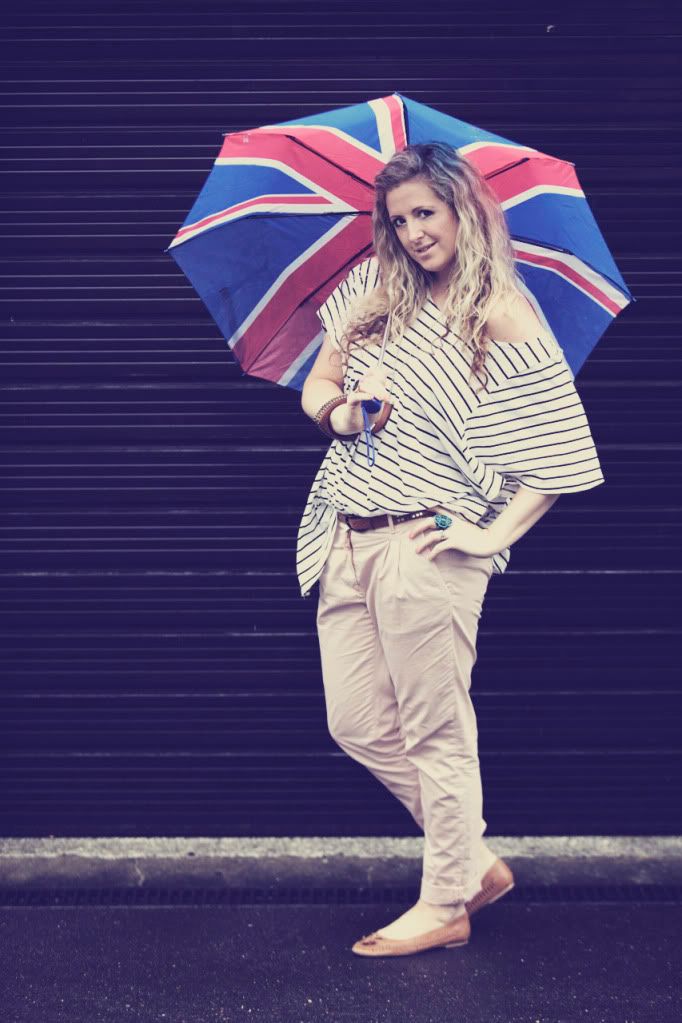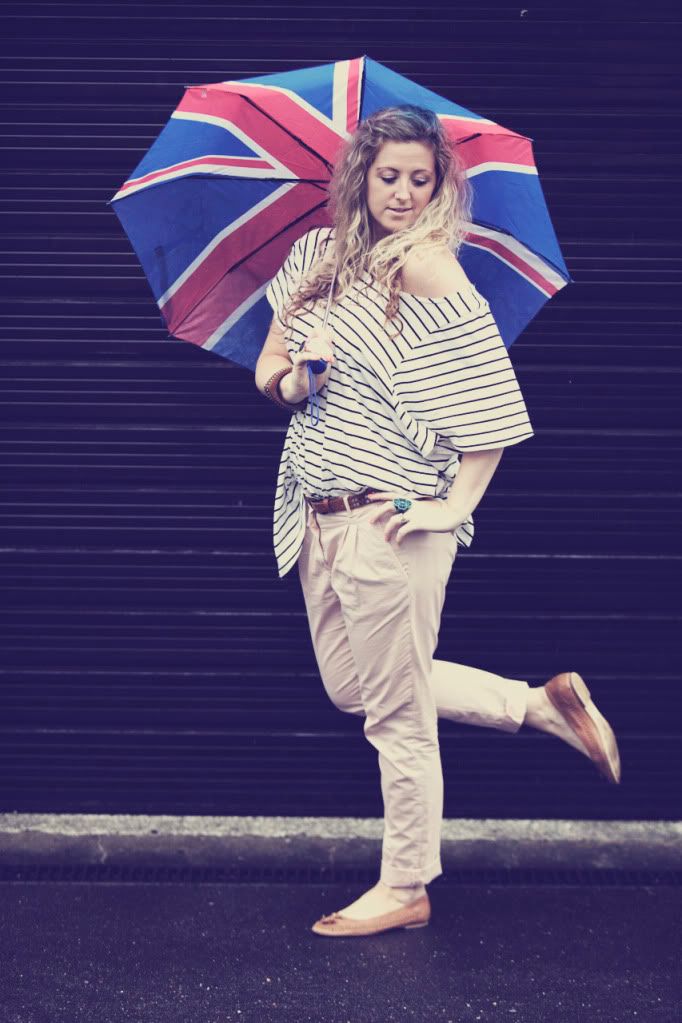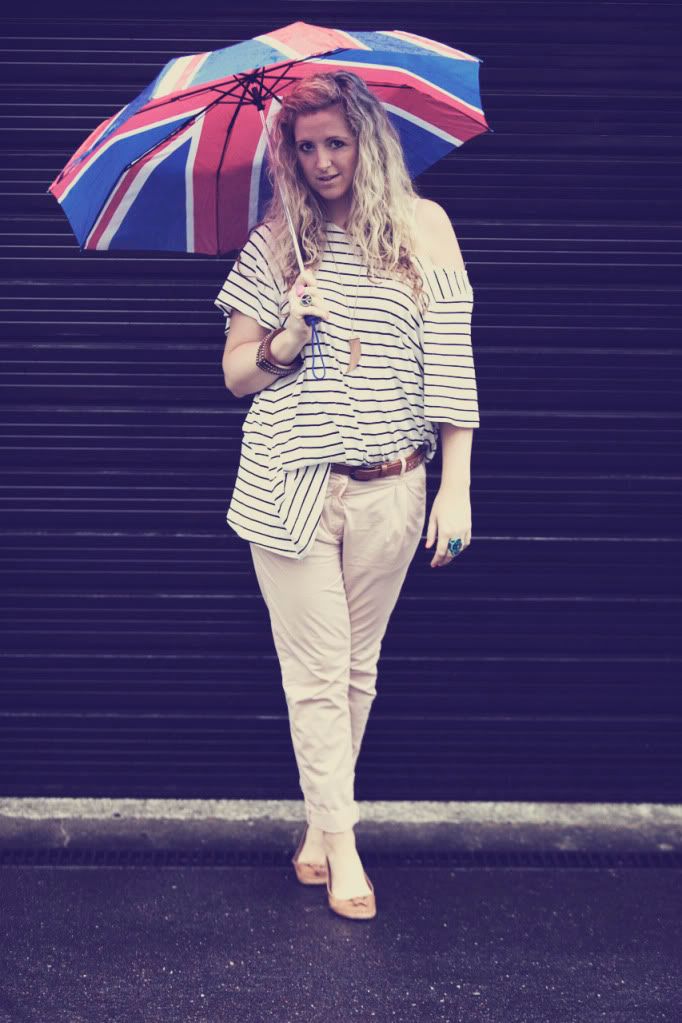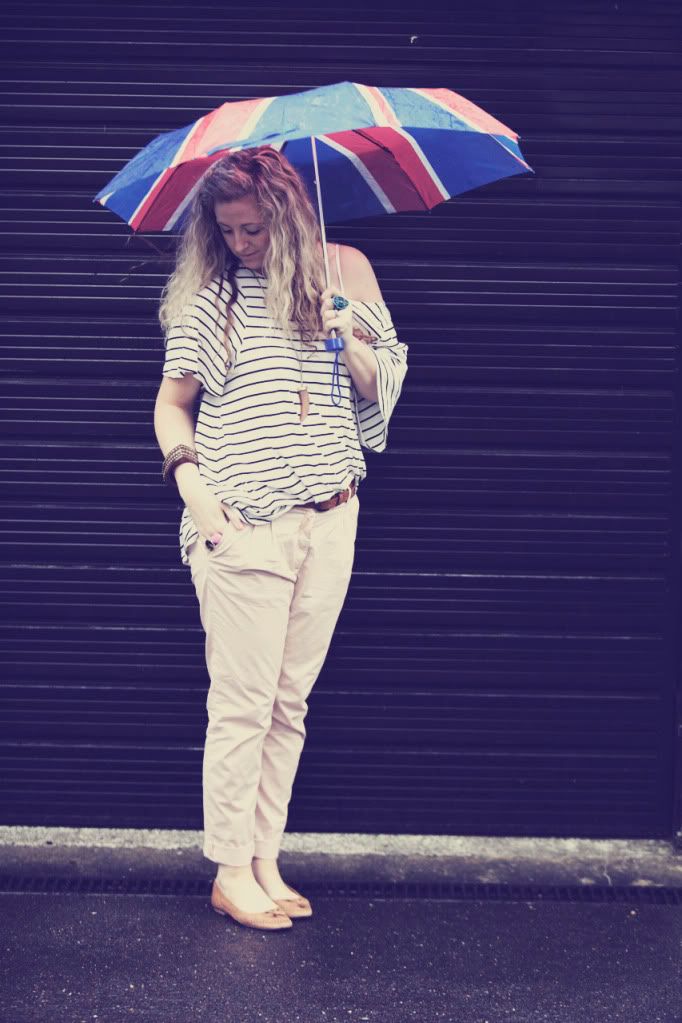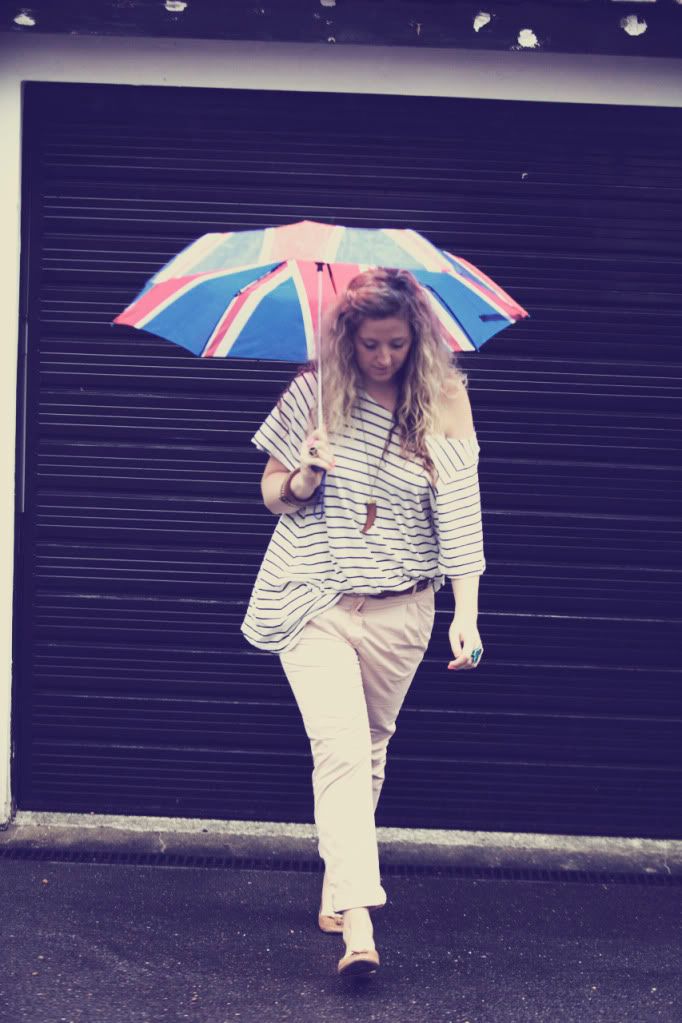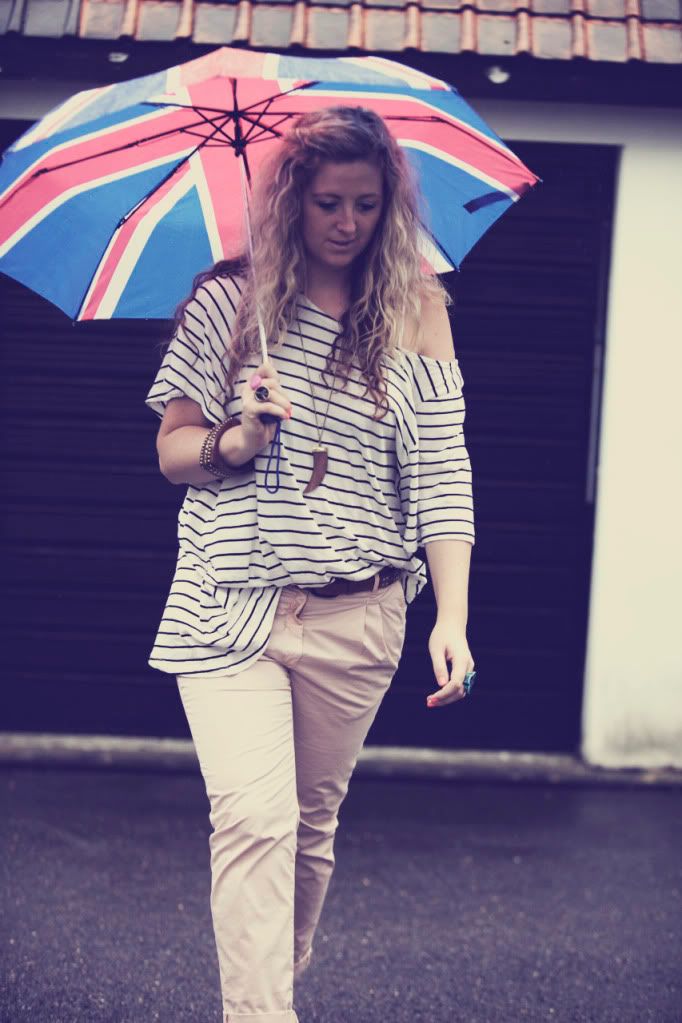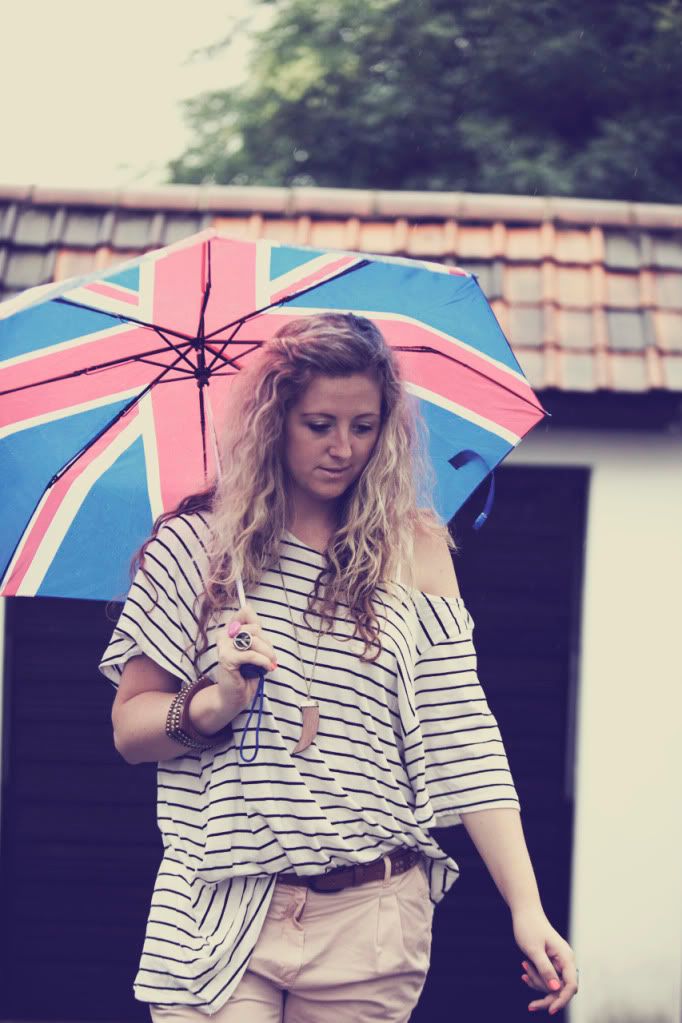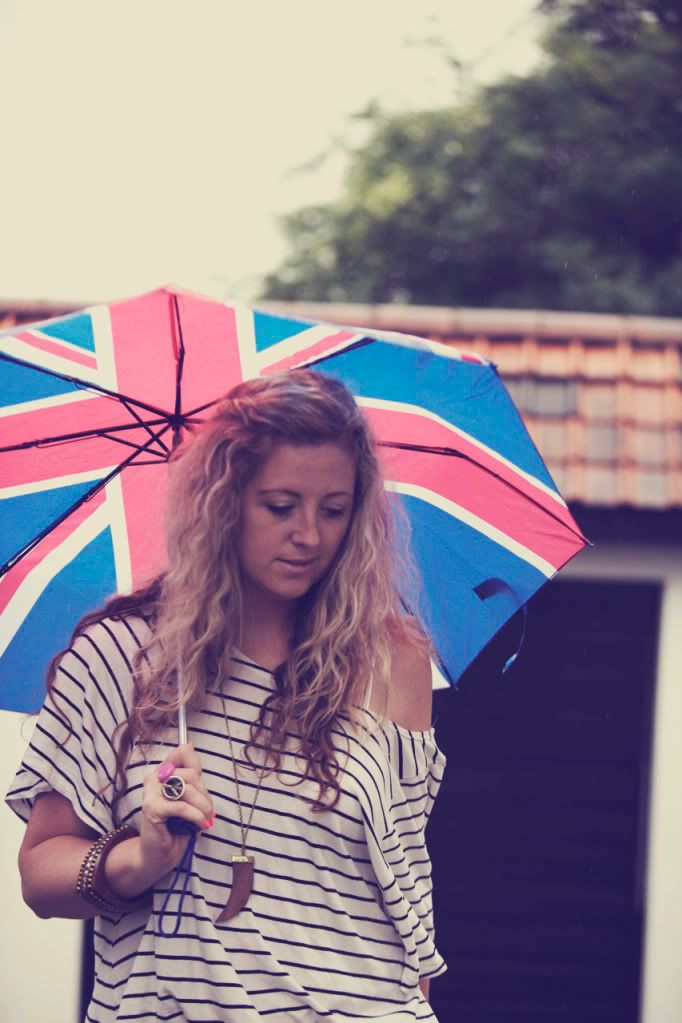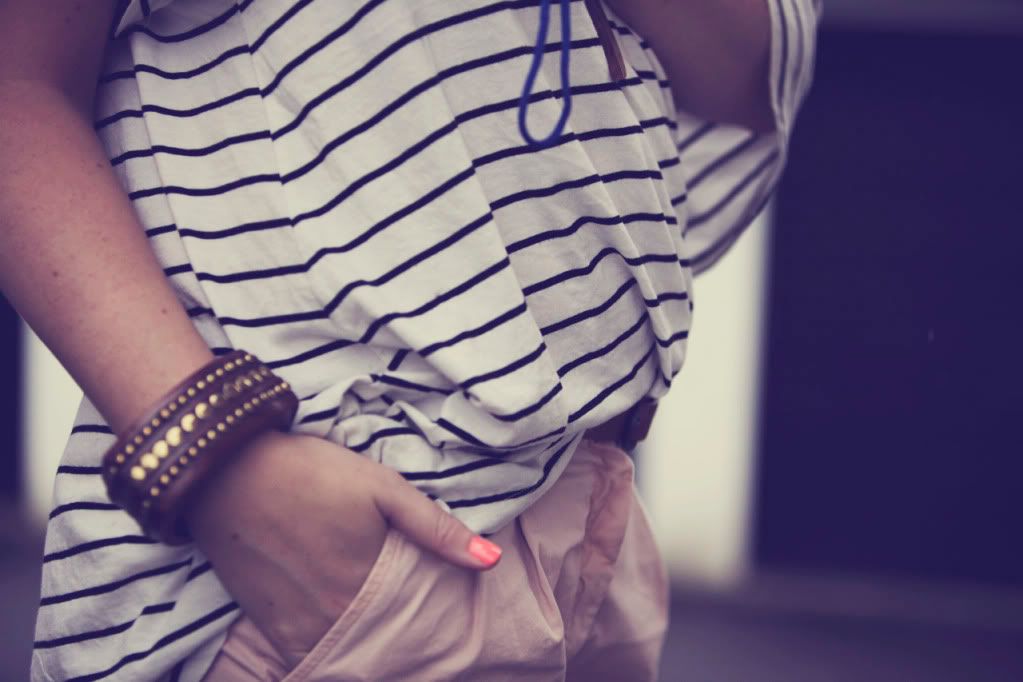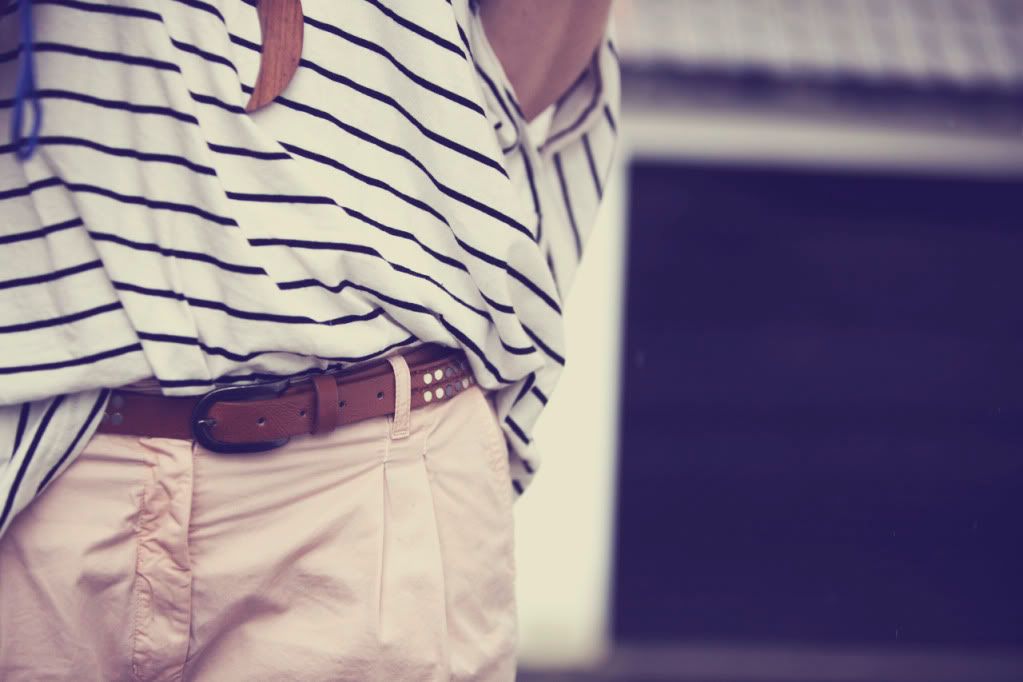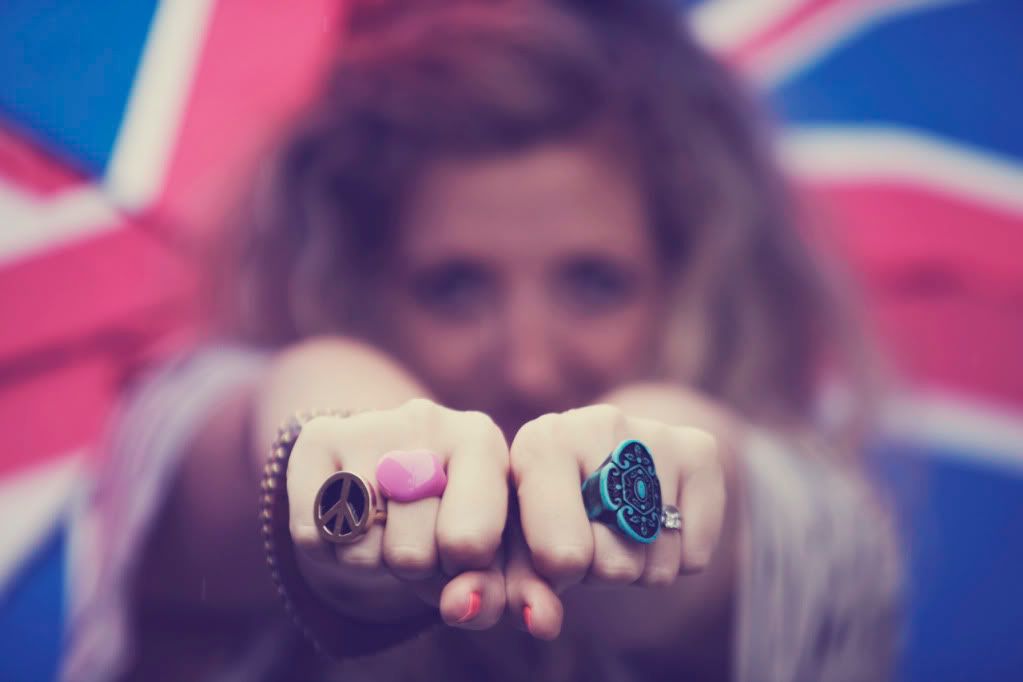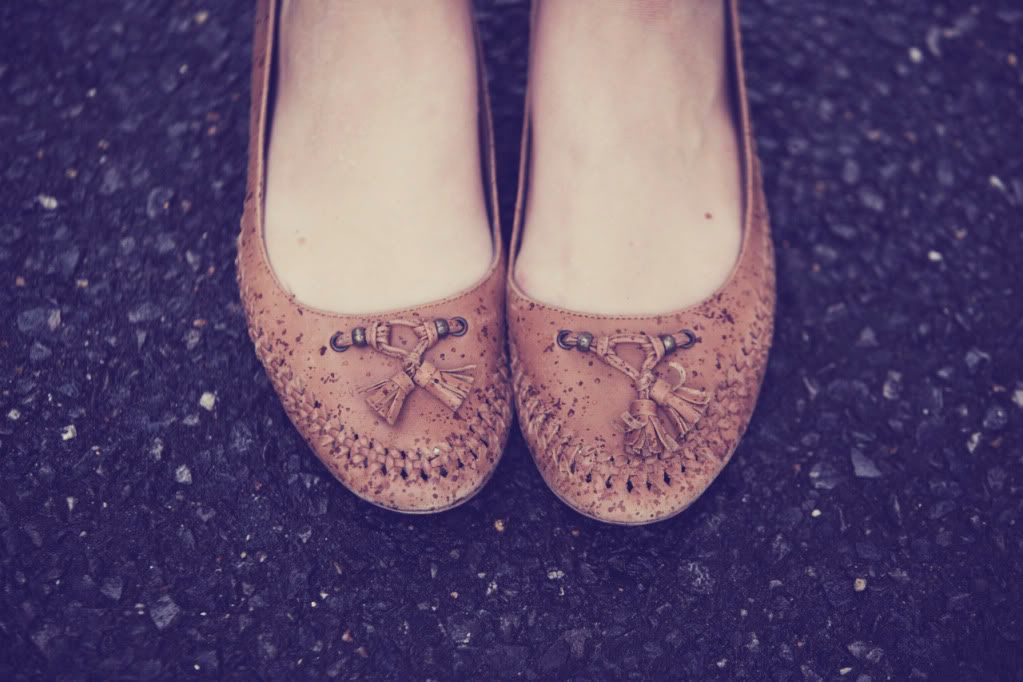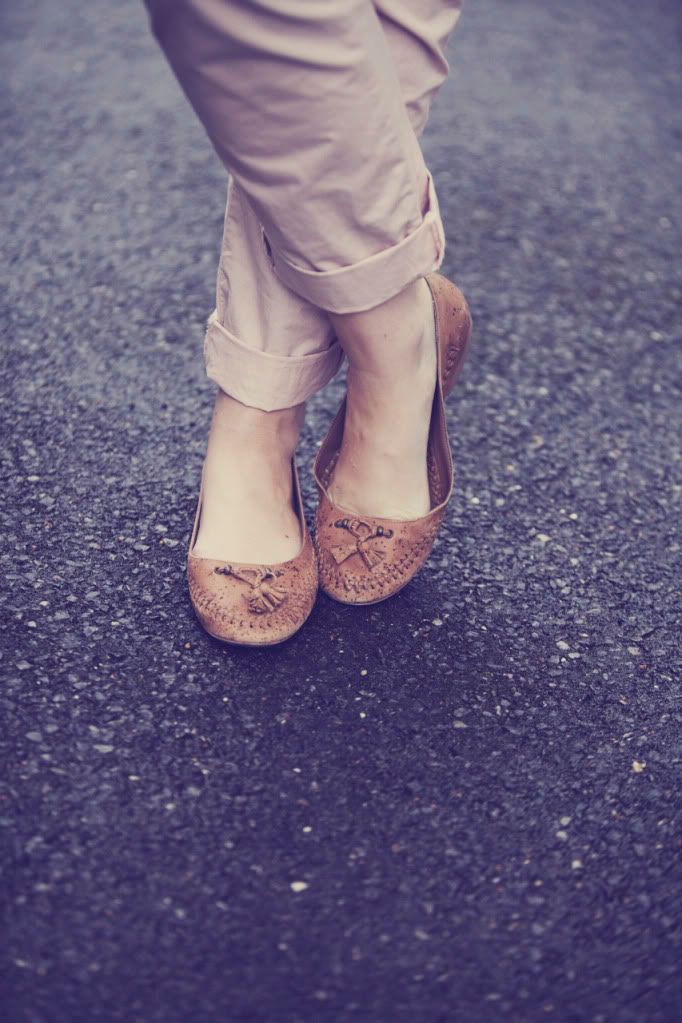 Umbrella - New Look
Coat - Charity Shop
Top - H&M
Trousers - Zara
Shoes - Accessorize
Belt - New Look
Bracelet - H&M
Necklace - Liverpool St Johns Market
Rings - H&M, TopShop & Asos
Nail Polish - China Glaze

Thank you all so much for being patient with PhotoBucket's little mistake! Hopefully that will never happen again! I was fully having an episode!! All is well now and they sent me a well written apologetic email too, so all is forgiven and we are once again friends!!

Soooo what is with this British weather!?!? ..... For those of you lucky enough to live in sunnier climates "IT IS CHUCKING IT DOWN HERE"!! I wouldn't be surprised if it started snowing tomorrow, we have had almost everything else!

Anyway all this rain has given me the perfect oportunity to crack out my spanking new brolly .... do you love it? I LOVE it, such a bargain from the reliably cheap New Look sale, how I love a sale!

I think it photographs perfectly and has been a brilliant silver lining to this loopy british weather!!

Is the sun still shining where you are? or Have you put your summer wardrobe away and started to embrace what the Autumn collections have to offer you?

I'm still hoping the sun will return and i can get a few more wears out of my summer wardrobe! My fingers and toes are crossed!!