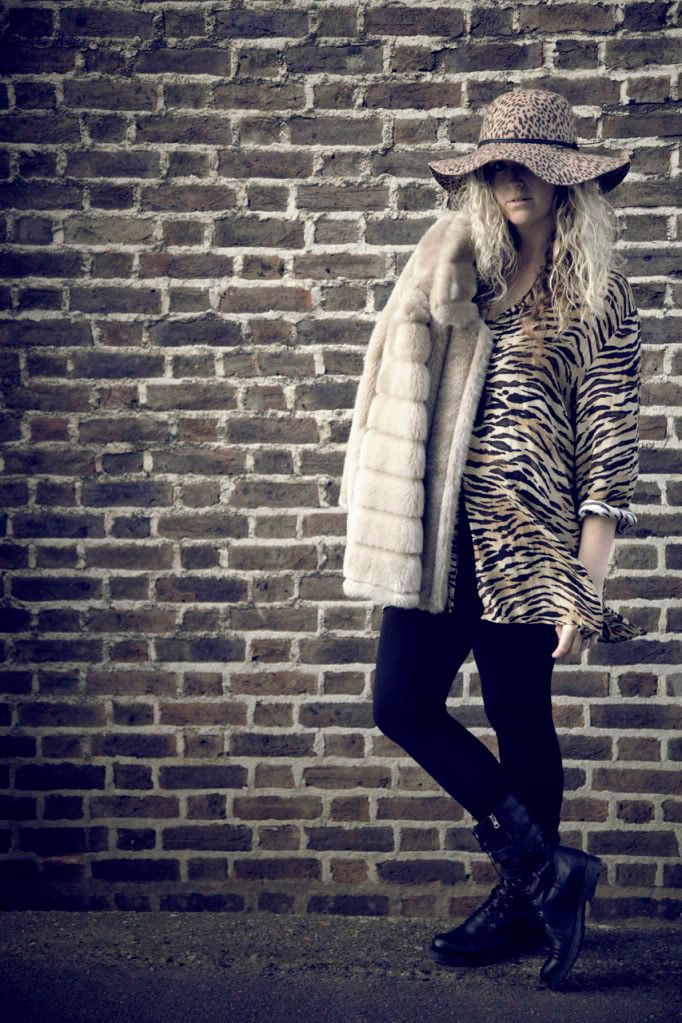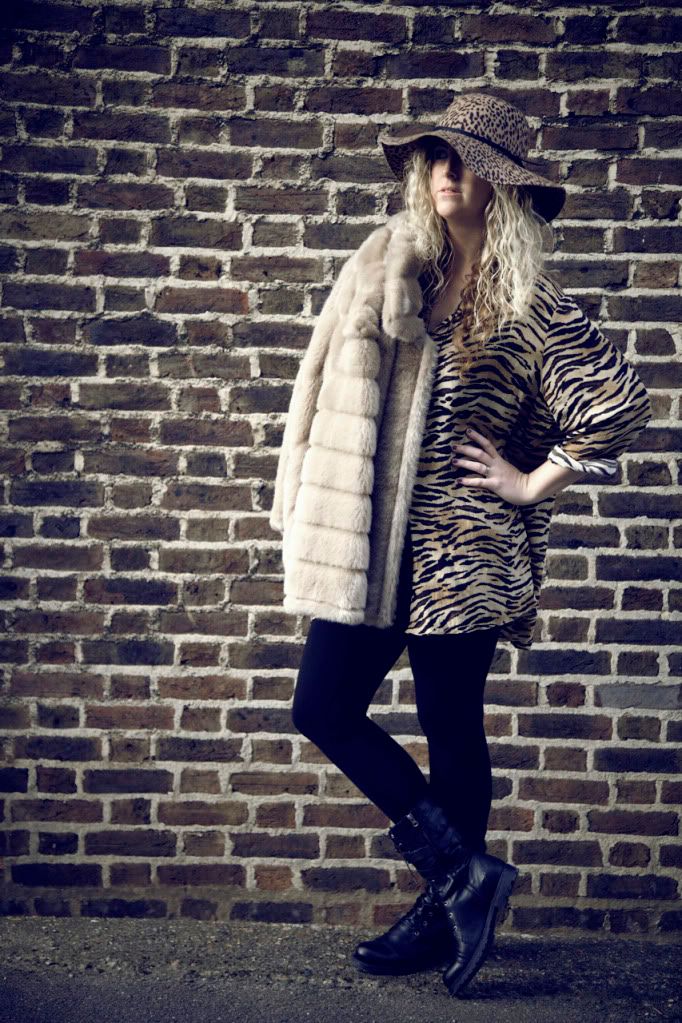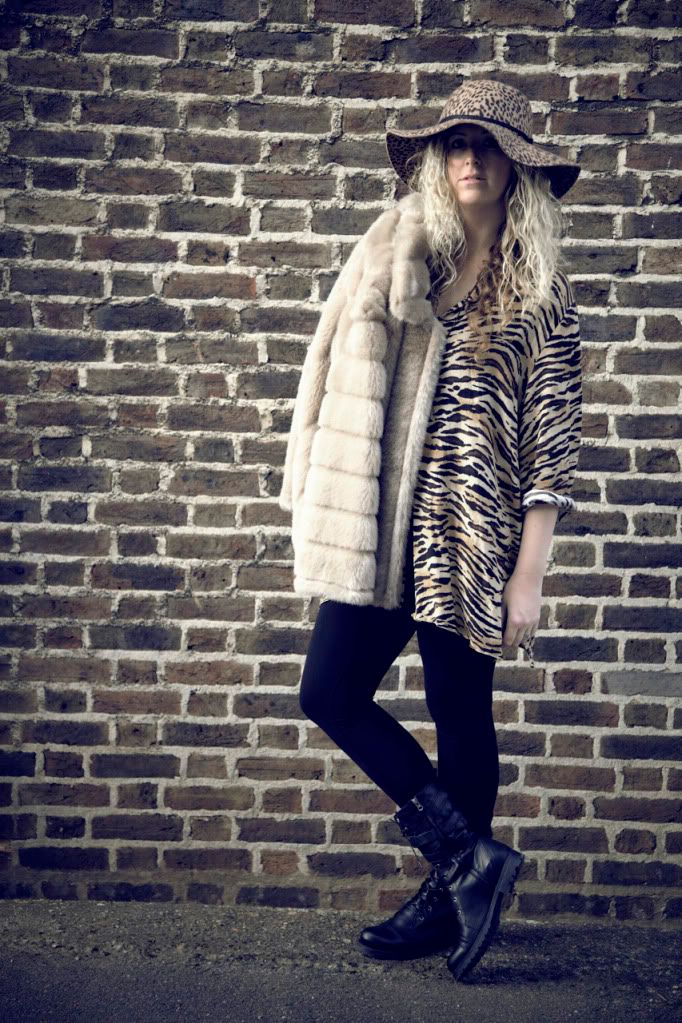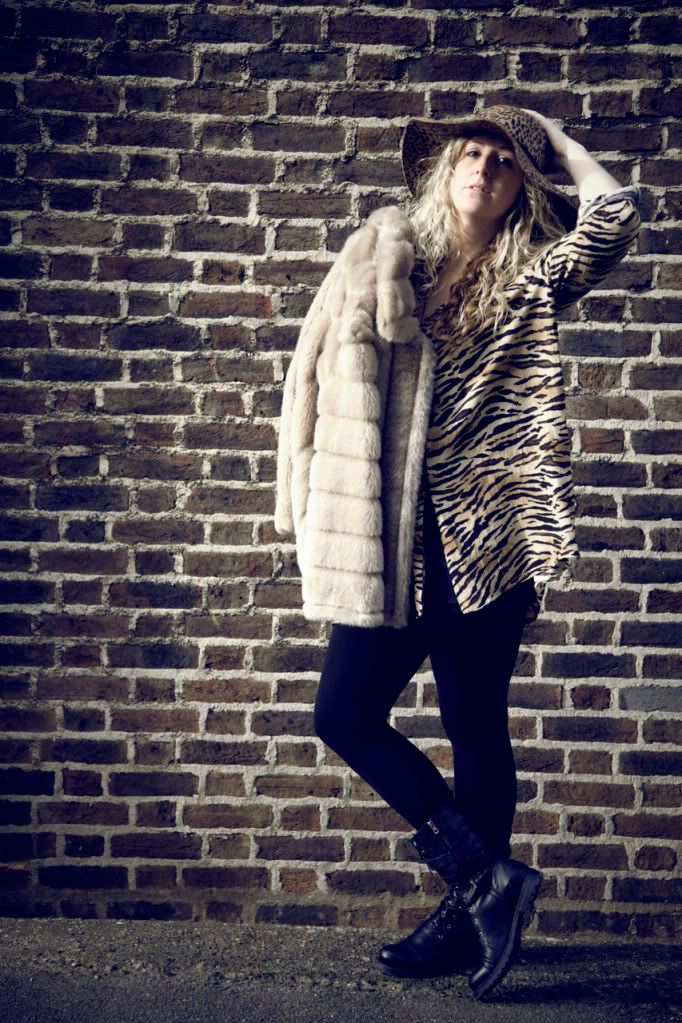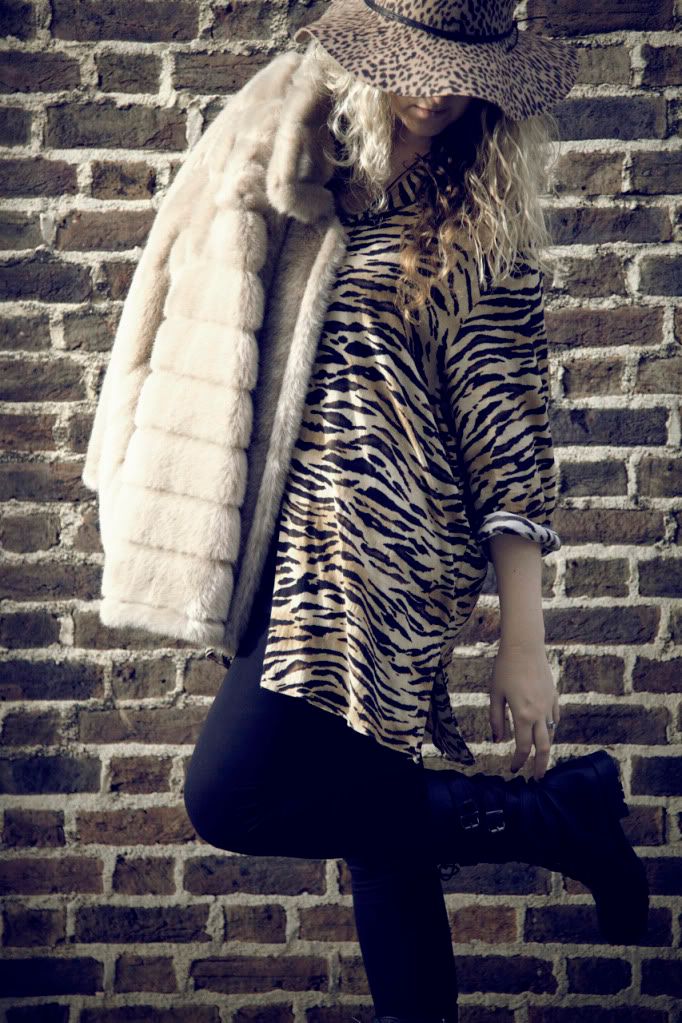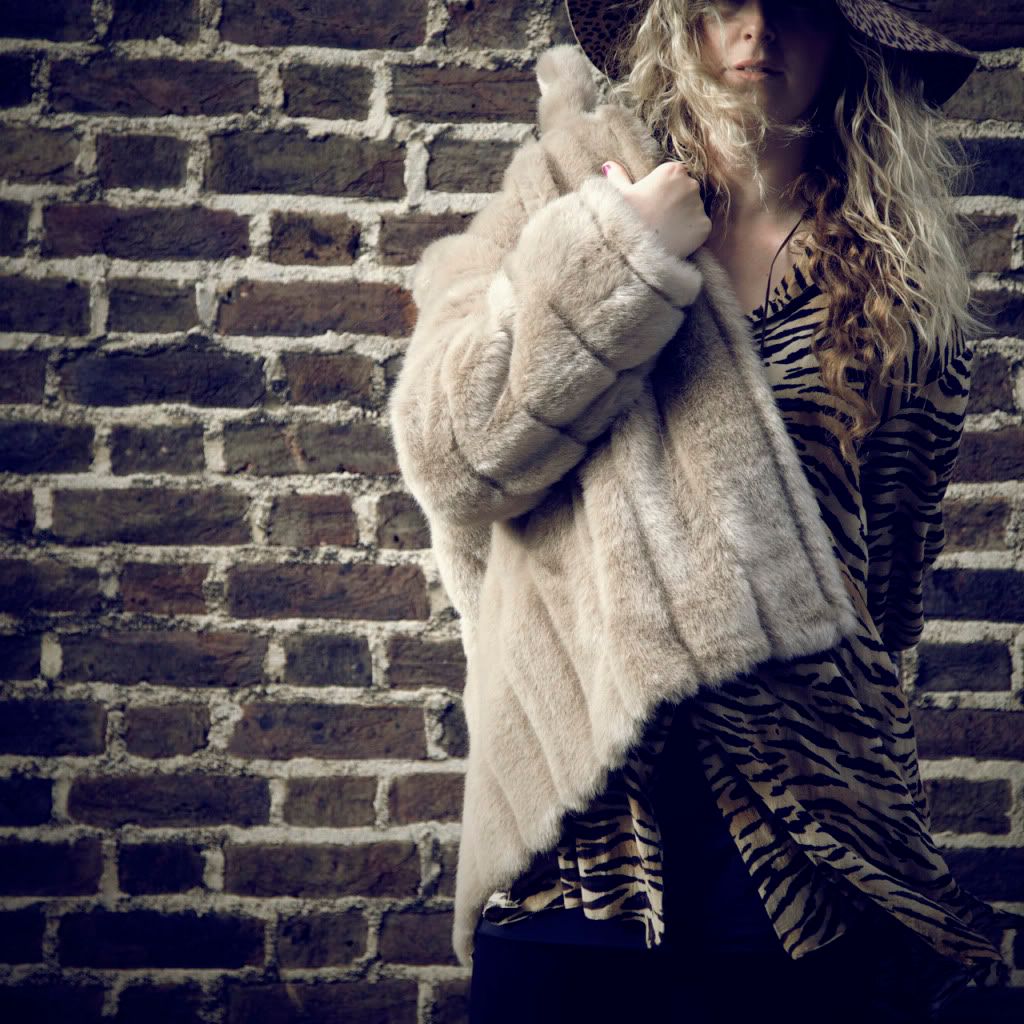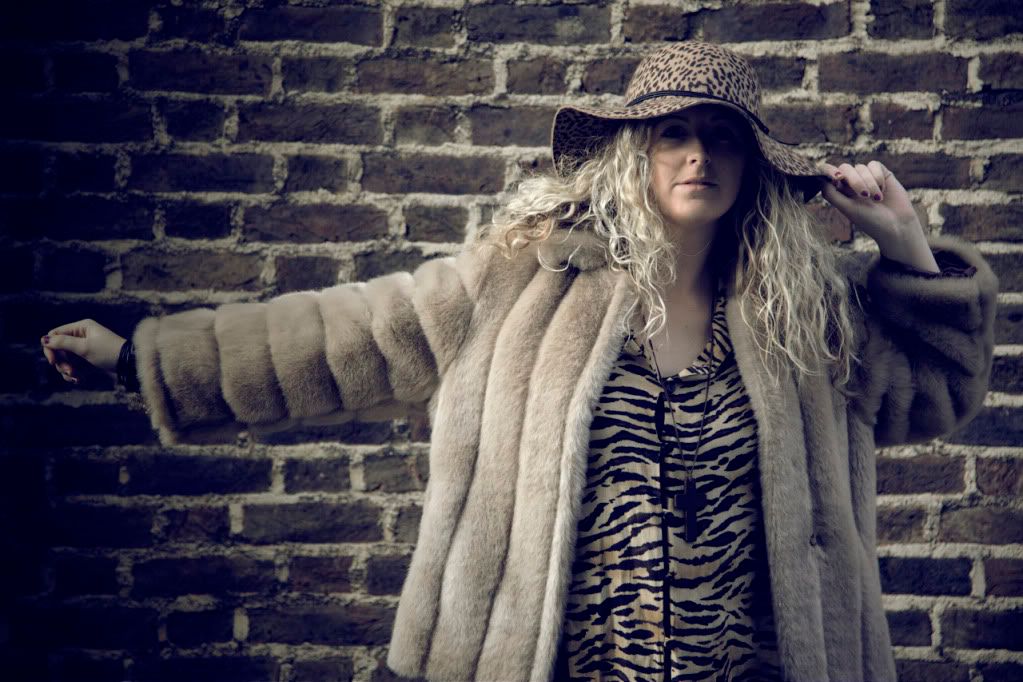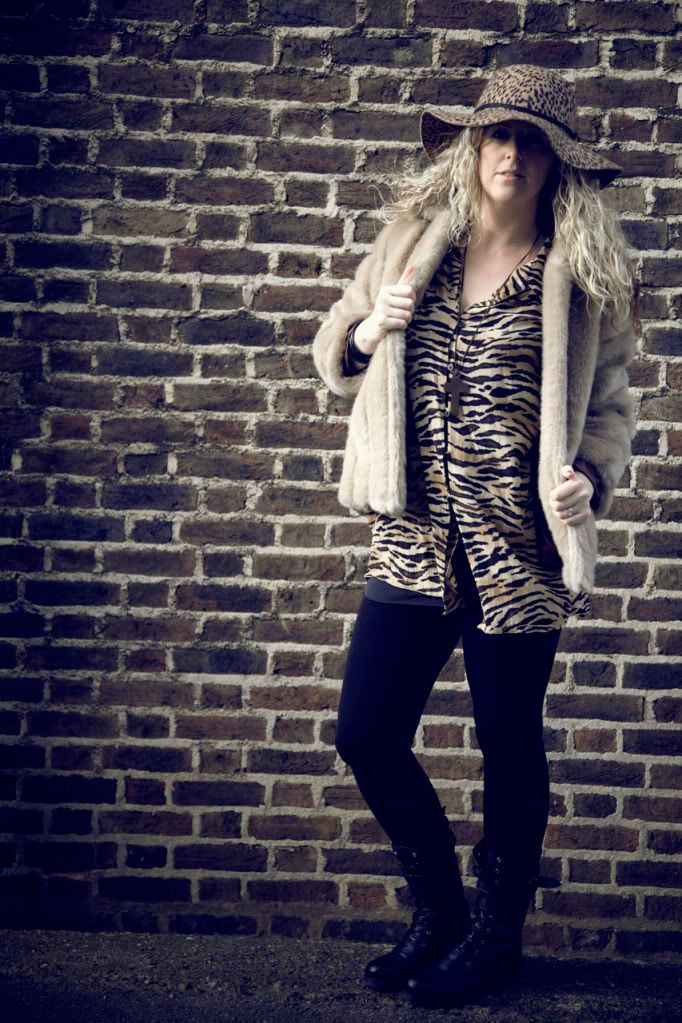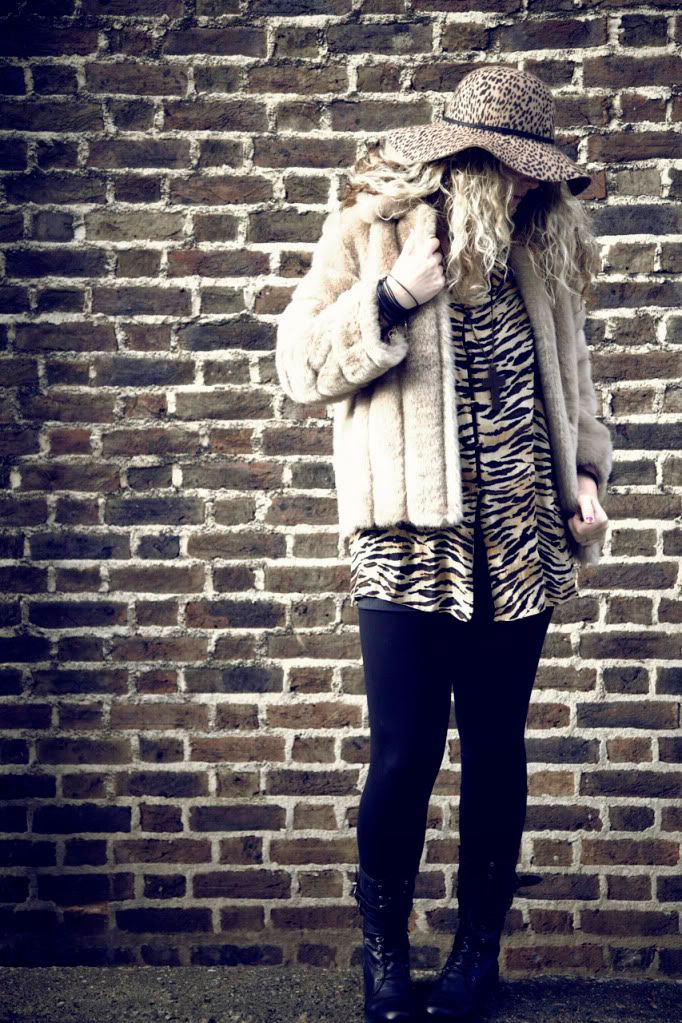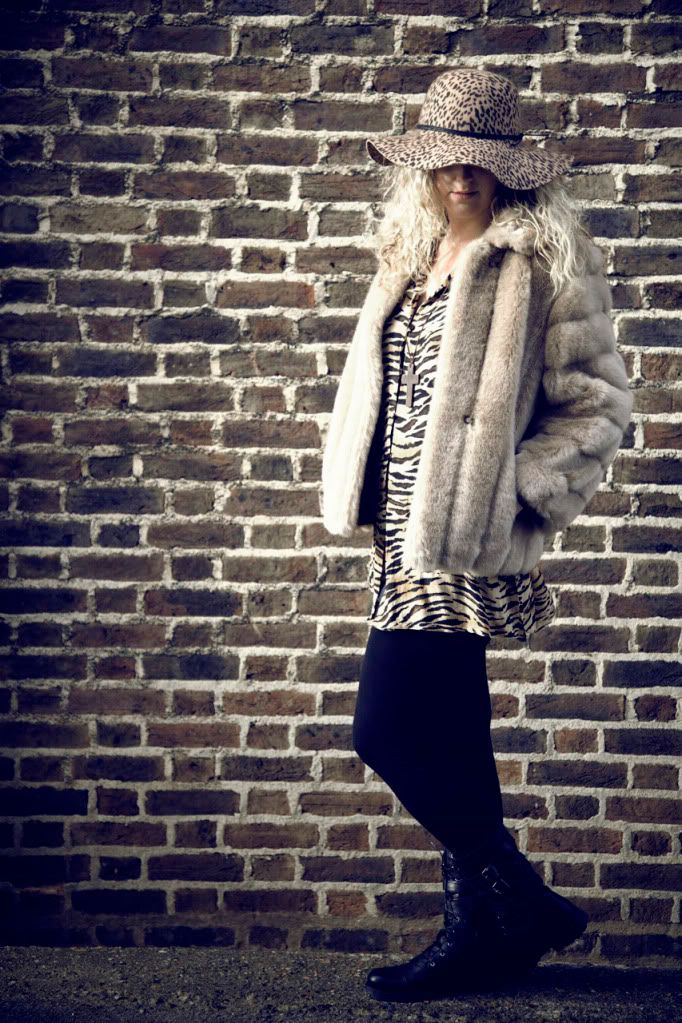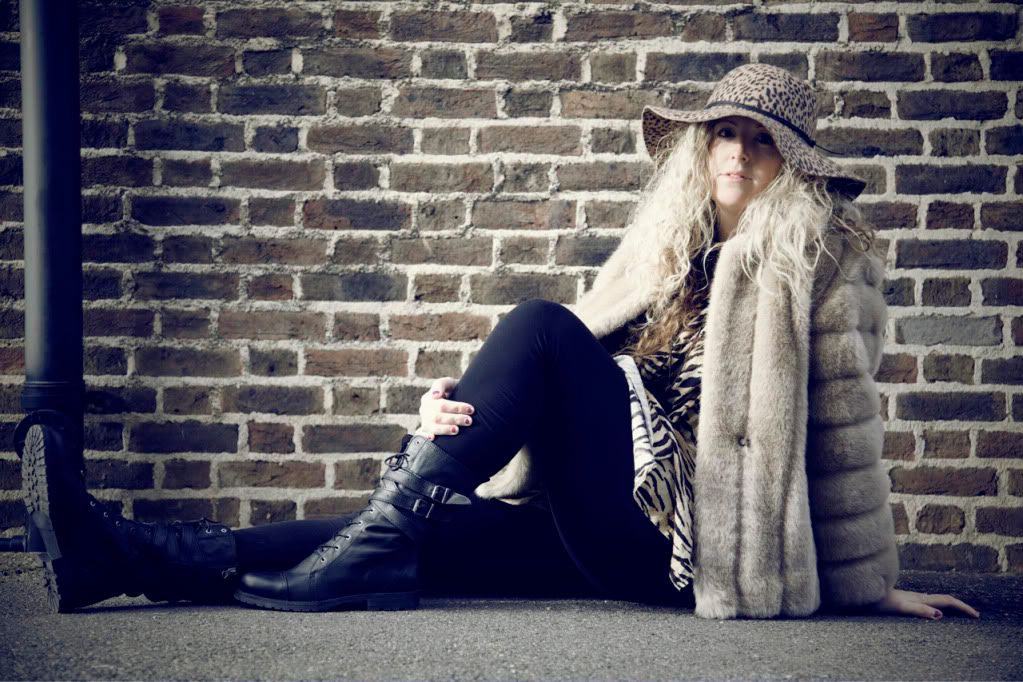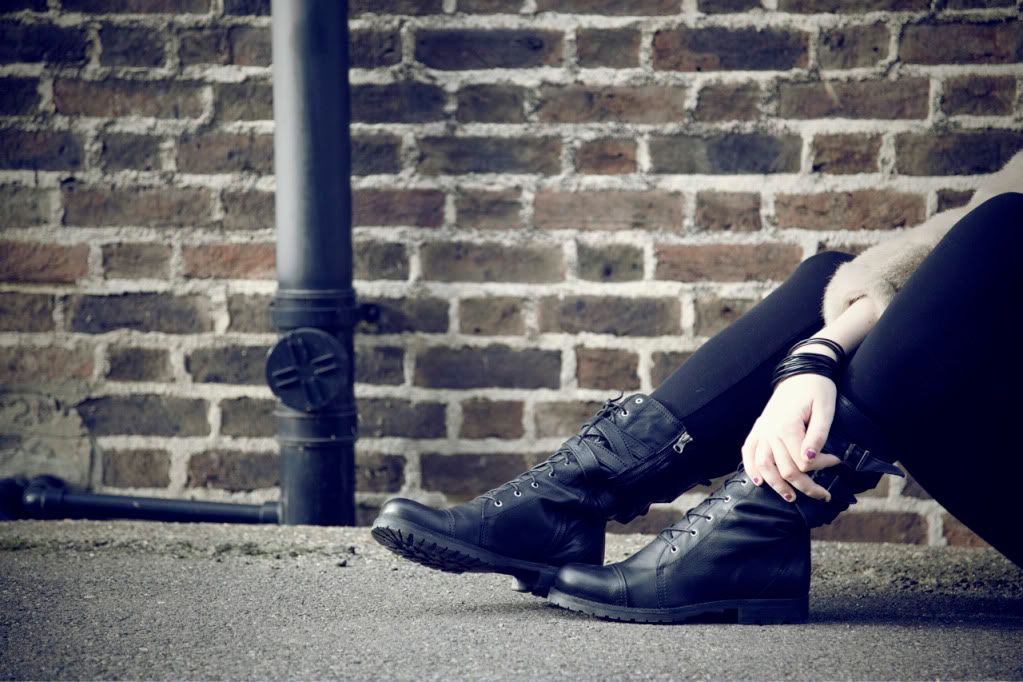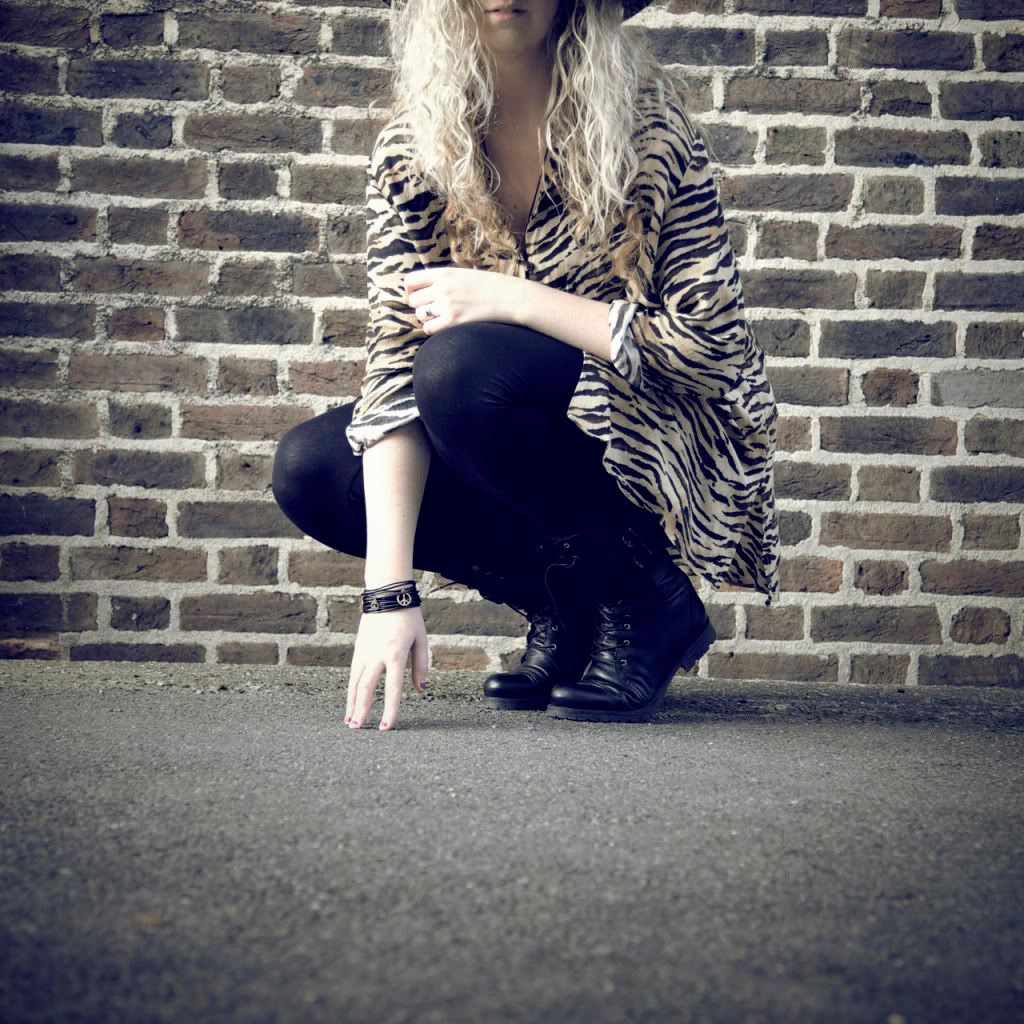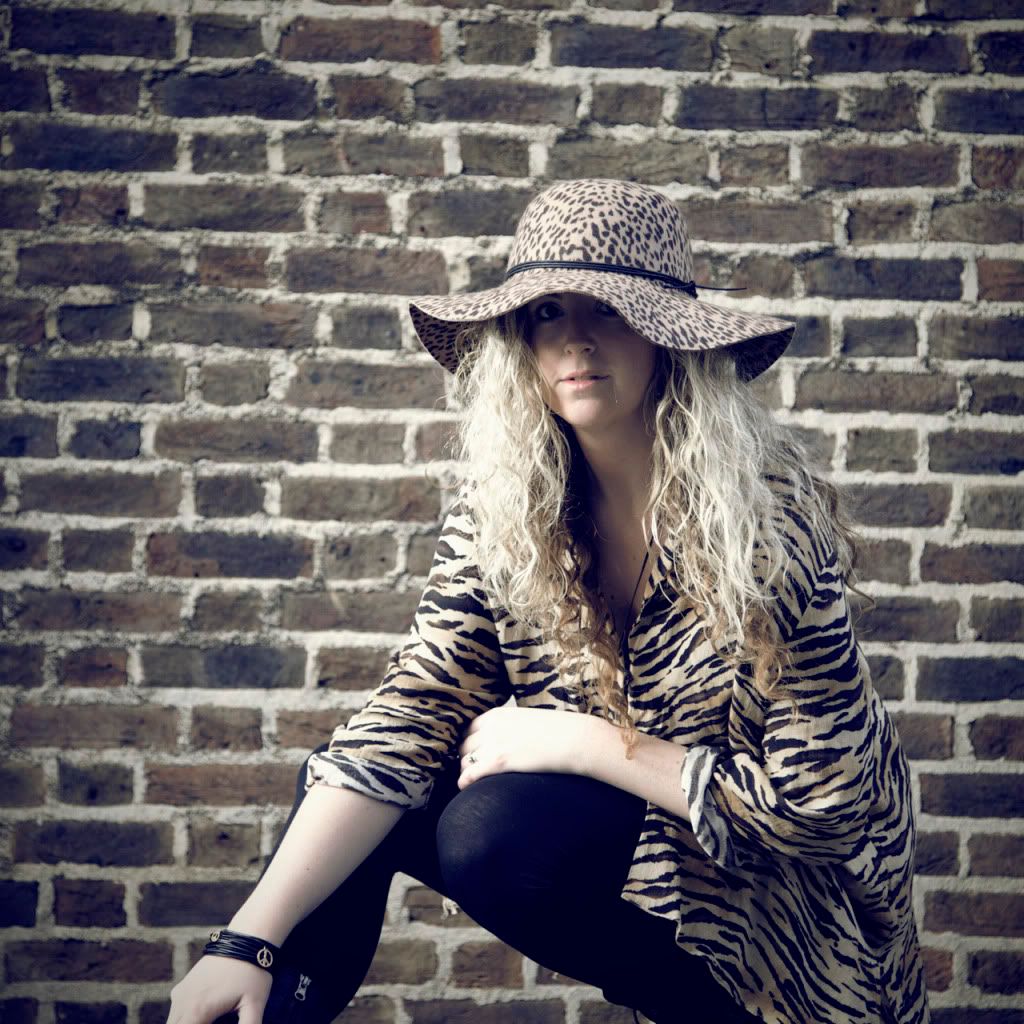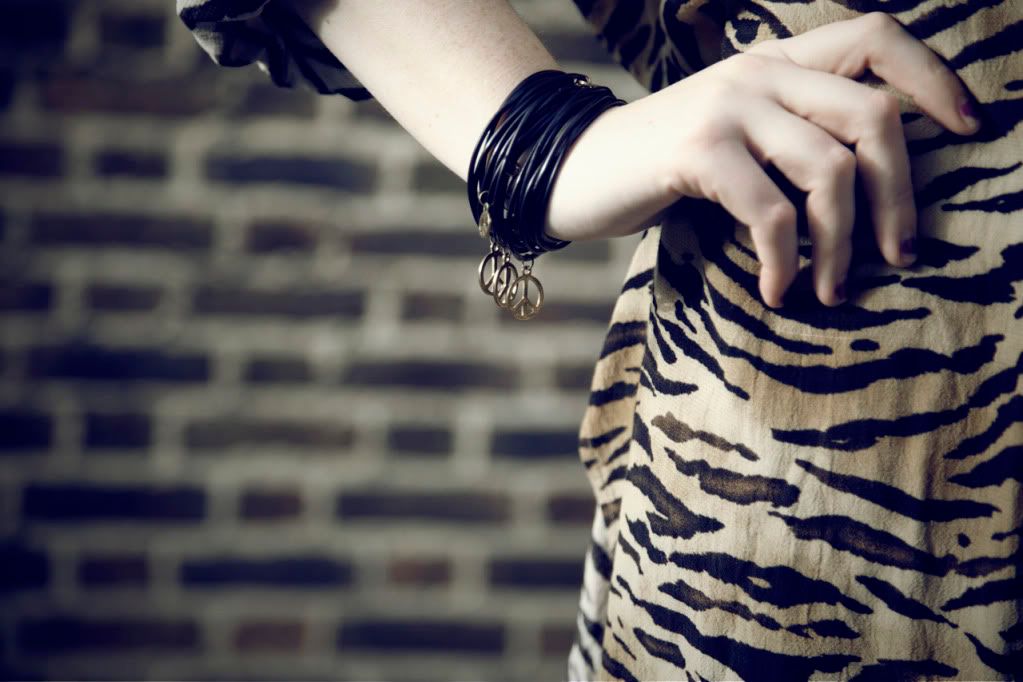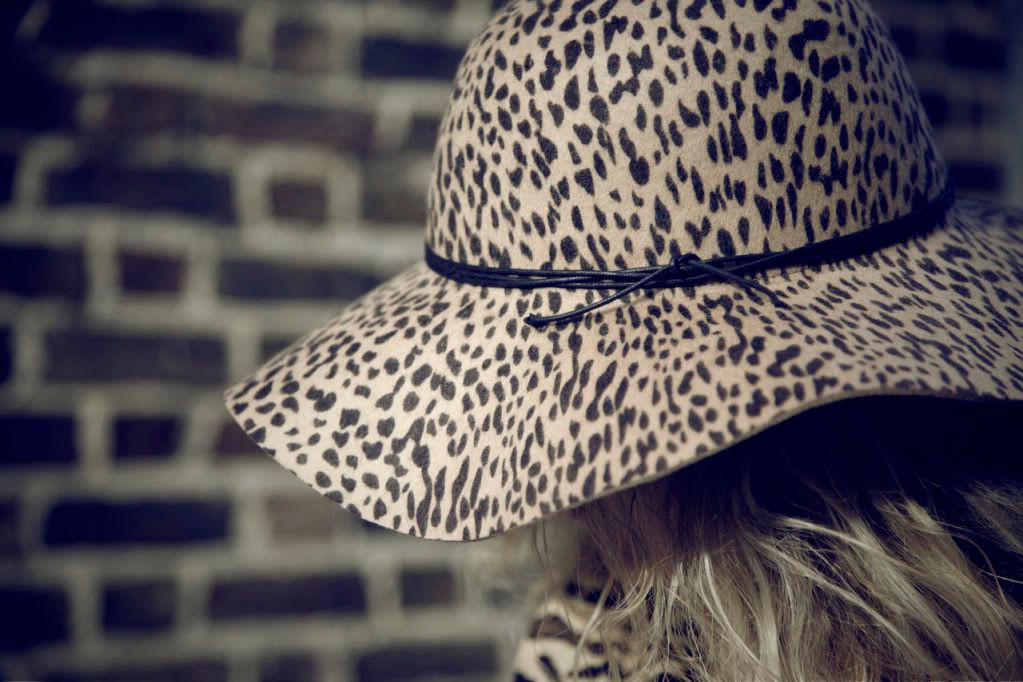 Hat - TK Maxx
Fantasy Fur - Vintage
Blouse - Vintage
Leggings - H&M
Boots - Zara
Bracelets - ASOS
Necklace - Ebay
These are a few of my recent vintage buy's, I am LOVING them! Rockin vintage clothes at fabulous prices is definitely WAY more satisfying than high street shopping! Although I couldnt live without the high street I am sooo making more of an effort to make more trips to the charity shops!
The benefits of buying vintage:
Recycling clothes is good for the environment
Buying from charity shops gives money to the poor
You are not going to bump into 5 friends with the same outfit
You pay a fraction of high street prices
Searching for and finding an awesome item of clothing is SOO much fun
Seeing your friends faces when you tell them your outfit cost less than £5!!!!
It IS possible to look FABULOUS without spending alot of money! You dont need designer money to look designer chic!
I would LOVE to do a post showcasing YOUR vintage/thrifted/charity store buys
Send me some pics and the price of your vintage item, along with a link to your blog to
rainbowsandfairydust@gmail.com