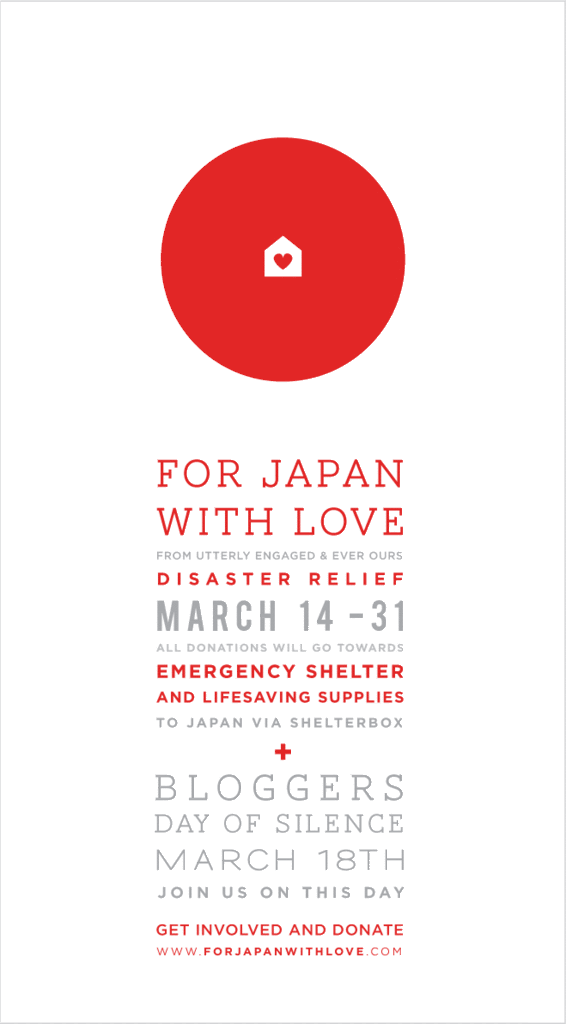 OK so i know i already did a post about how you could help support Japan but i feel like i should be doing more! And this is a simple way that those of us with blogs can raise a little more awareness on how we can give some spare change to help make a difference.
Bloggers Day of Silence:
Anyone that has a blog can help out with this one.
The aim is just raise awareness and respect and acknowledge the devastation going on in Japan.
The guidelines are simple.
1. This coming Friday, March 18th, no posts at all on your blog.
2. Please post a blog post about what you will be doing this Friday whenever possible in hopes to spread the word.
3. Tweet and Re-Tweet the shiznit out of the link to
http://www.forjapanwithlove.com
please.
4. Encourage your readers to contribute to donate shelter to Japan.
Whatever anyone can contribute will be appreciated.
Every little helps.
If you want to DONATE click here
If you want to post this on your blog click here for info & graphics
Peace, Love & Prayers for Japan
Clare Astra