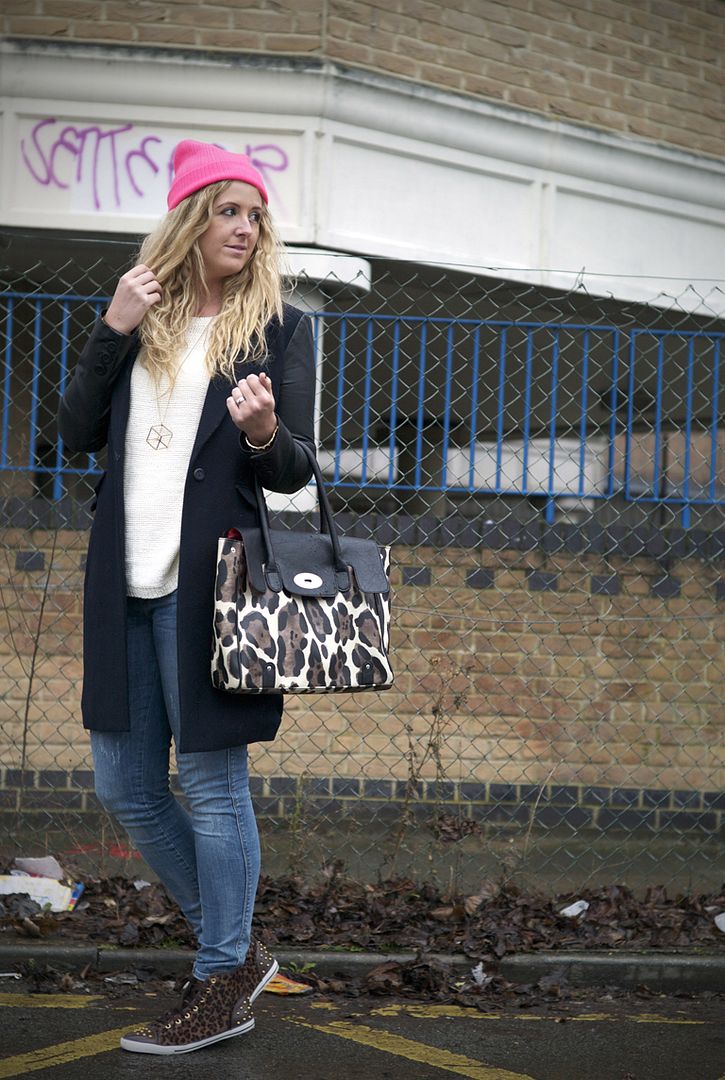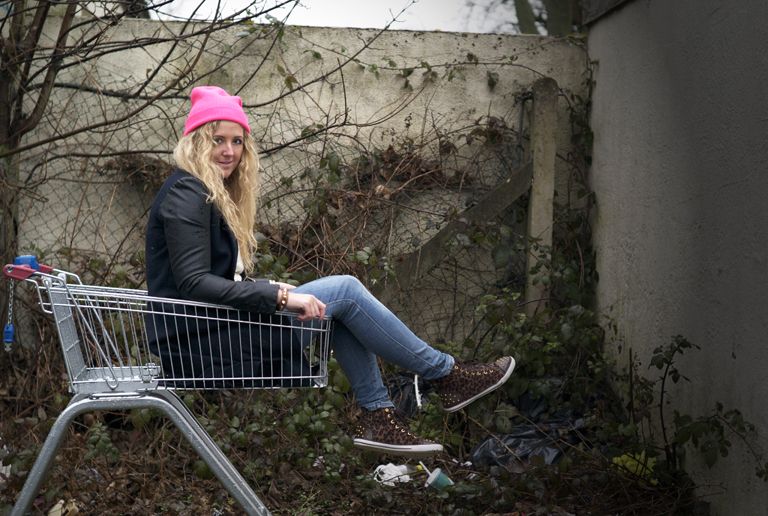 I Am Wearing :
Leather Sleeve Boyfriend Jacket - NewLook
Cream Jumper - H&M
Jeans - Zara
Neon Pink Beanie - Primark
Leopard Print Bag - F&F Tesco
Leopard Print HighTops - Primark
Box Necklace - Accessorize
Bracelets - Diva
This is my chilled out, dressed down Sunday outfit of choice! To be honest most of my days are chilled out dressed down days, so why I told you I do this on Sundays I dont know! Plus you guys see most of my outfits and have a pretty good idea that I dress for comfort MOST of the time!
This was an opportunist photoshoot, in a car park and when I saw the abandoned shopping trolly I knew I had to jump in it! I got a few weird looks from passers by and a bit of heckling (from friends!) - and trying to get back out of the trolly was a sight to behold! It was heaps of fun tho!
I hope you guys have had a fun weekend and that the week ahead holds great things for us all!
I for one amd looking forward to Pancake Tuesday AND Valentines Day on Thursday- and then once we have got to Thursday it's almost the weekend again!!
Love to you all
MWAH