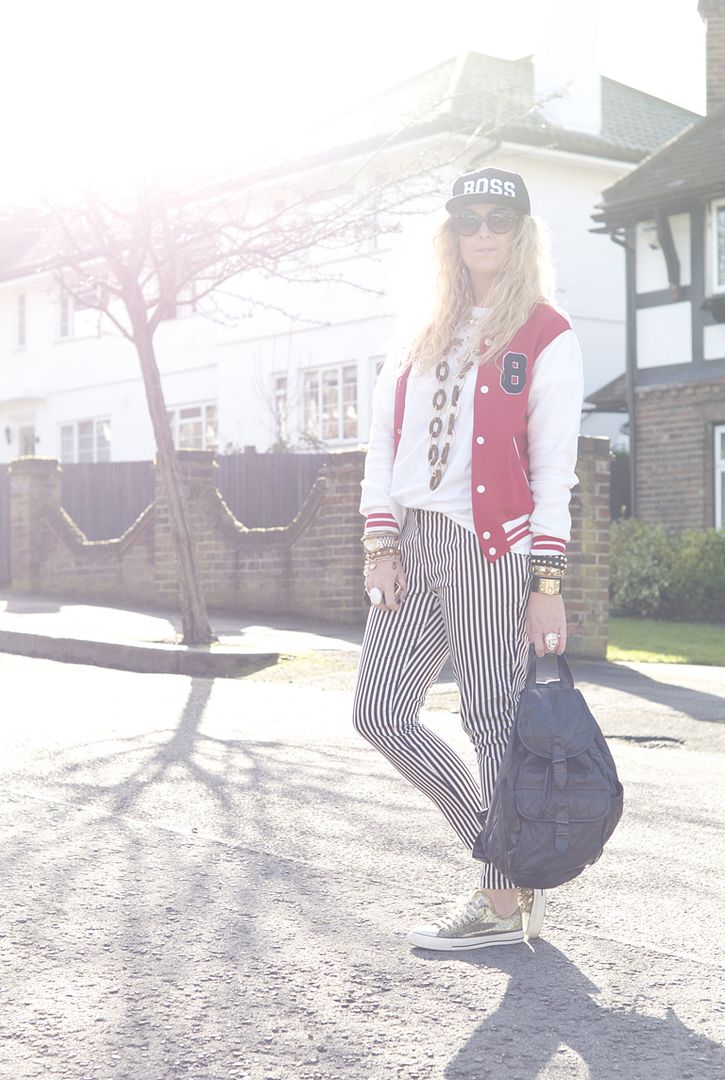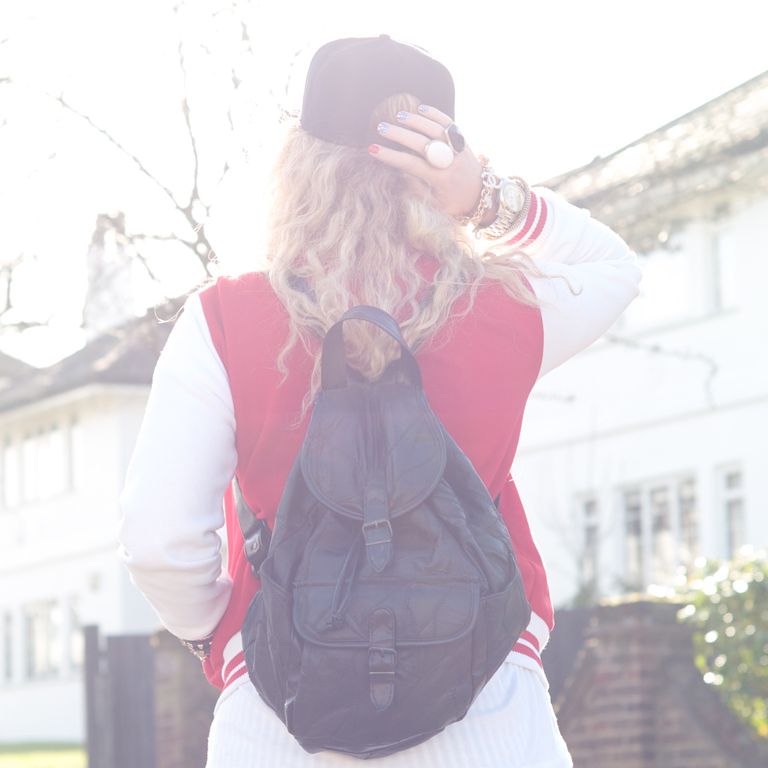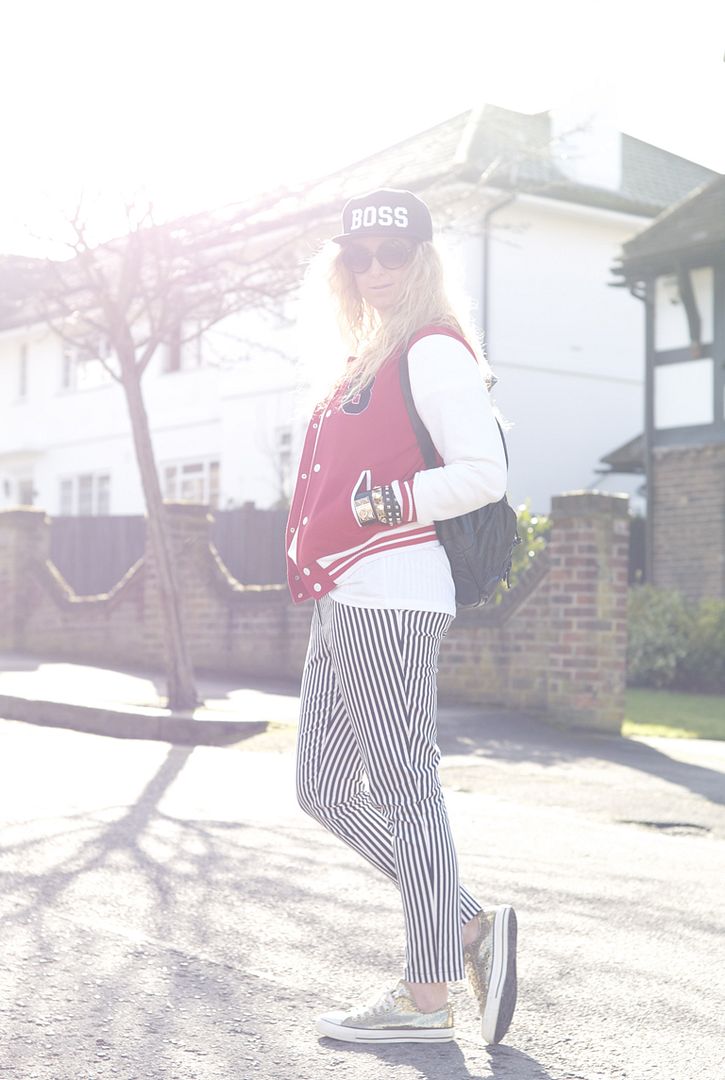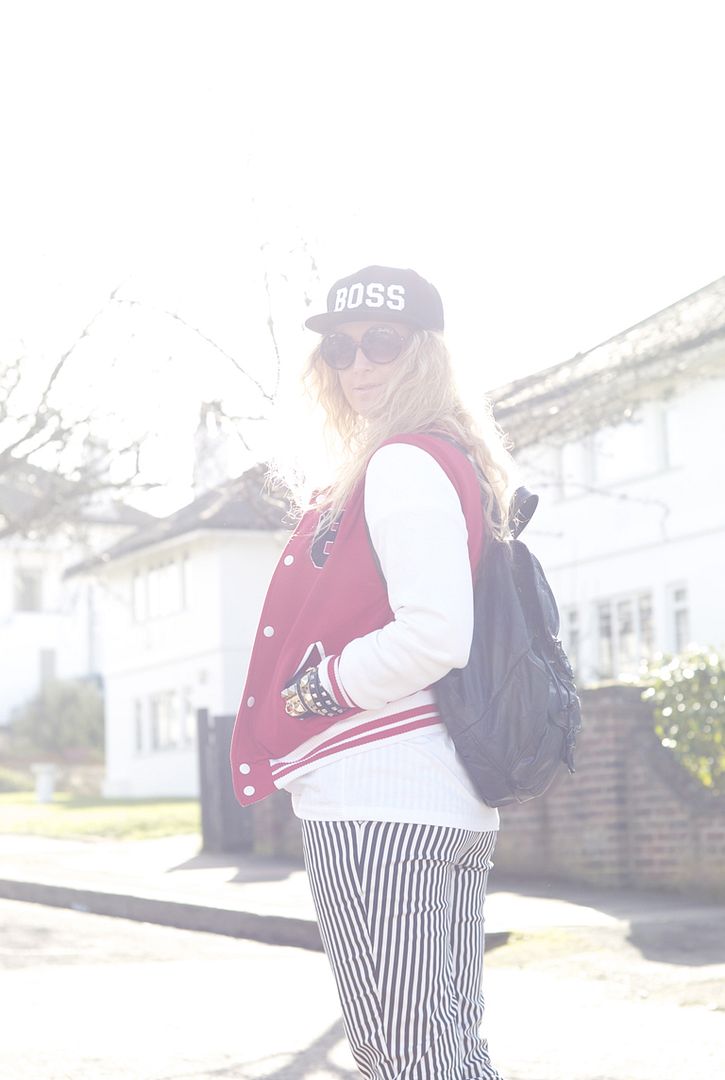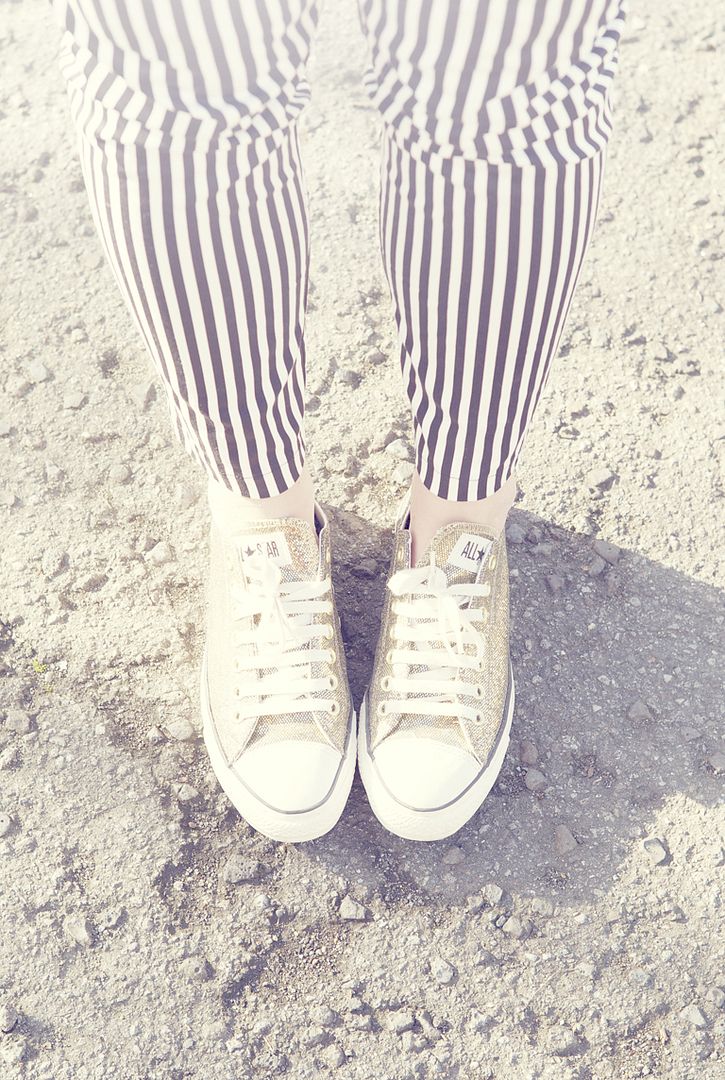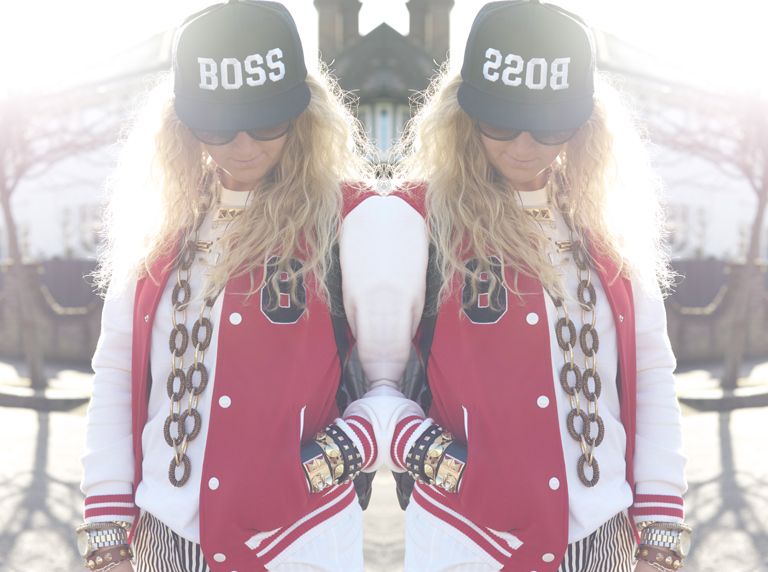 I Am Wearing :
Varsity Jacket - Primark Menswear
Over Sized T-Shirt - Matalan Menswear
Striped Trousers - Primark
Gold Converse - Ebay
Back Pack - Vintage
Boss Cap - Ebay
Watch - Michael Kors
Jewellery - Ebay, Primark & Diva
Necklaces - Diva & Primark
I have been looking for a white oversized T-Shirt that isn't see through for a while now - and then it occurred to me whist walking around Matalan that I could just by a mens one! - works for me!
As you can see I got myself another baseball cap and I have another one on its way from ebay, it has flowers on it! This has fast become my new hat obsession, bowler hats, fedoras, beanies and now caps!
Hope your Monday was a good one!
Mwah