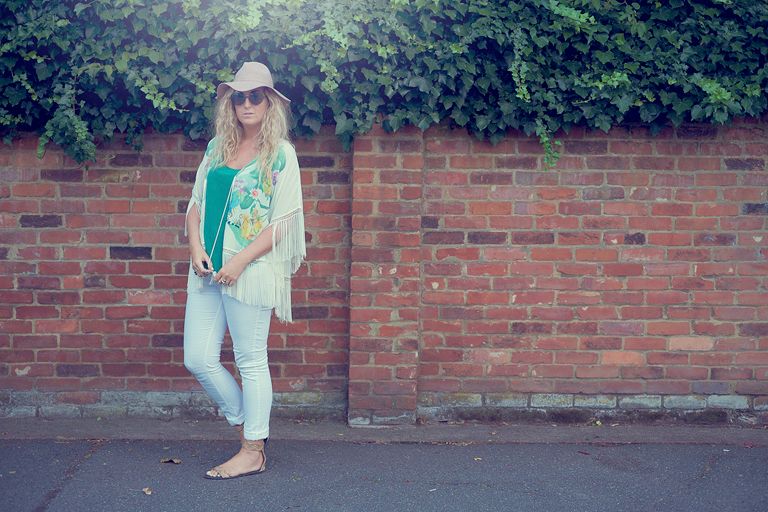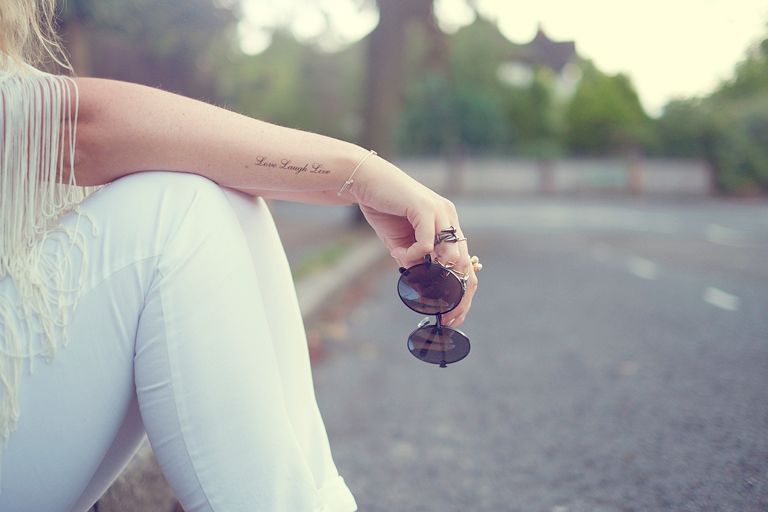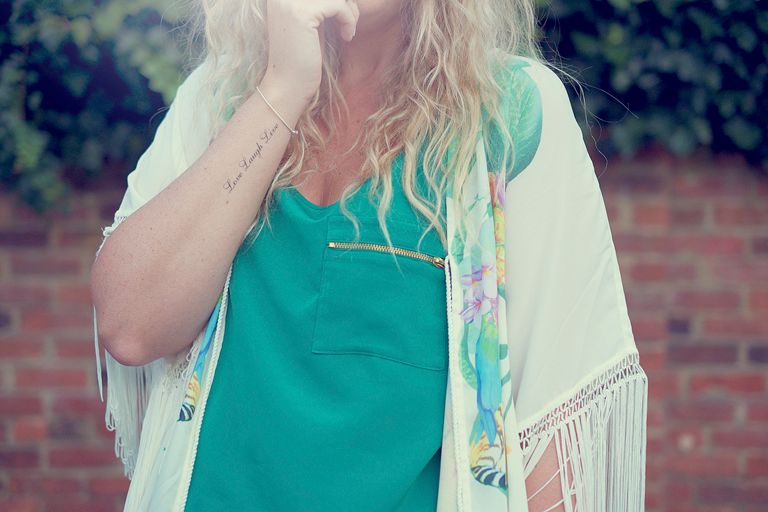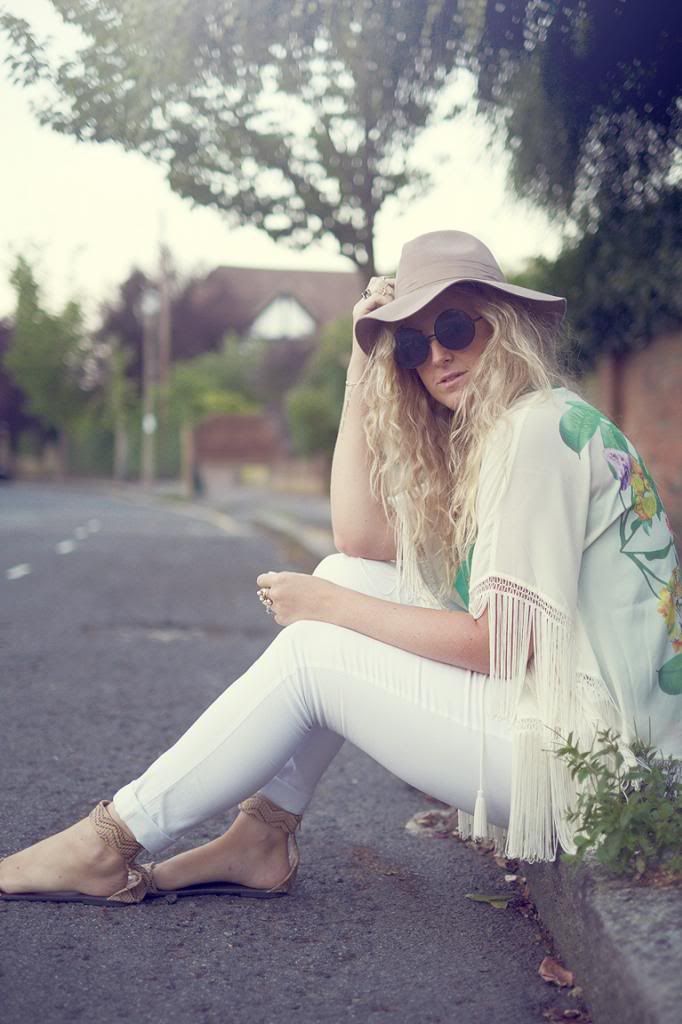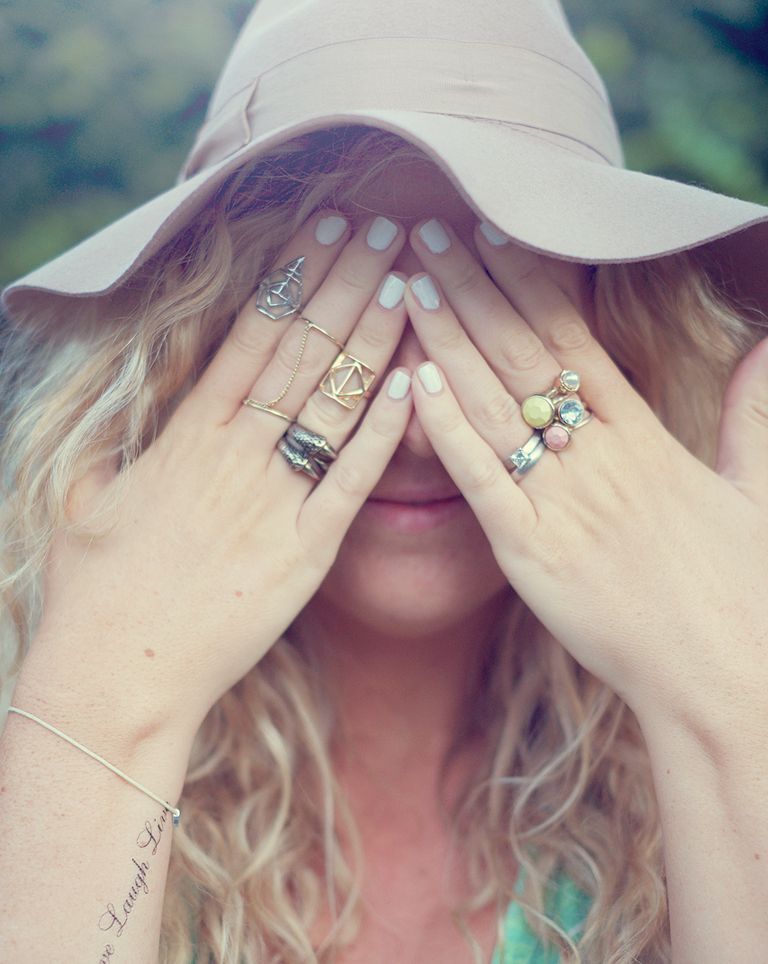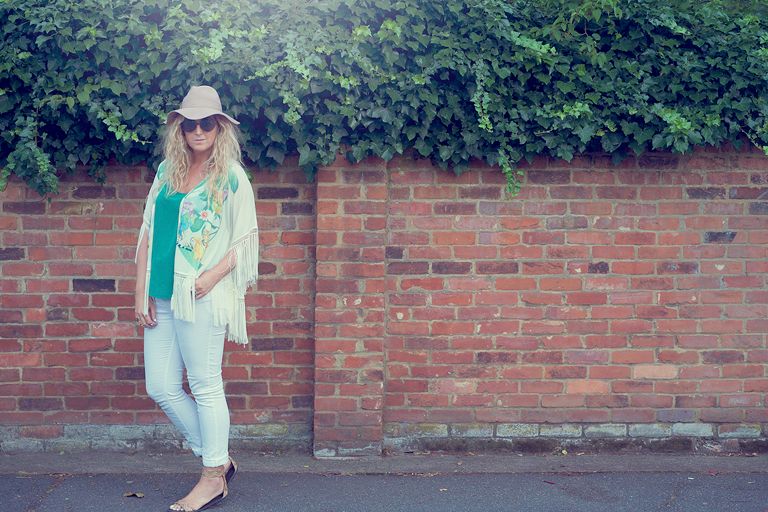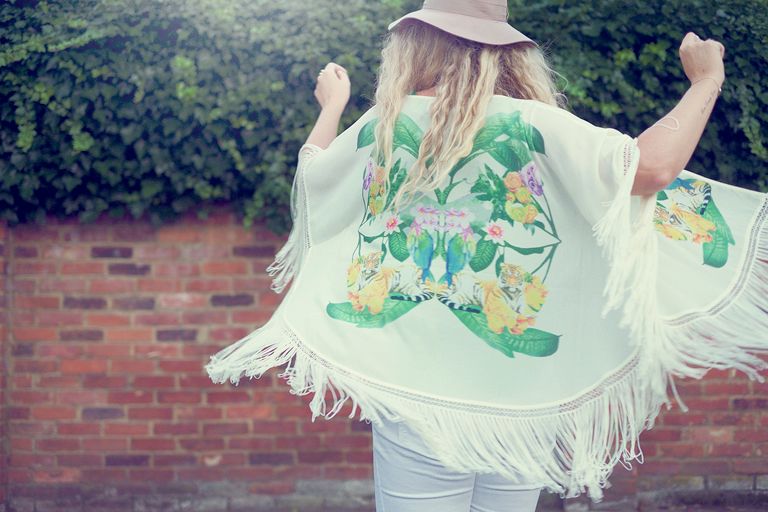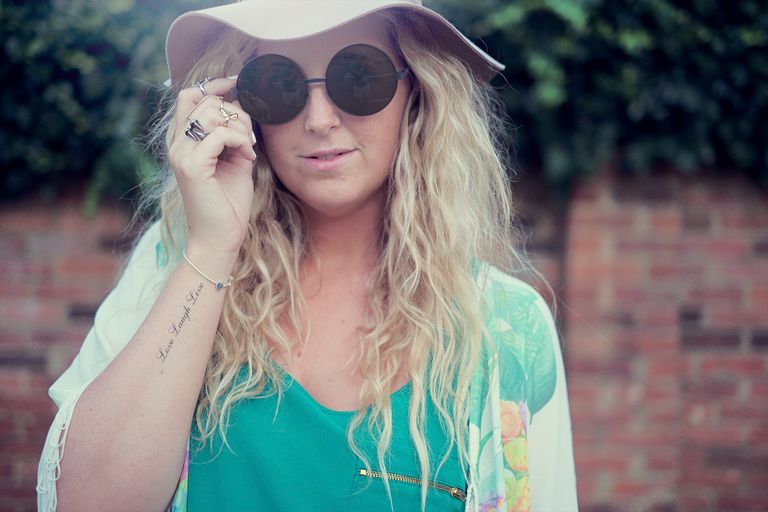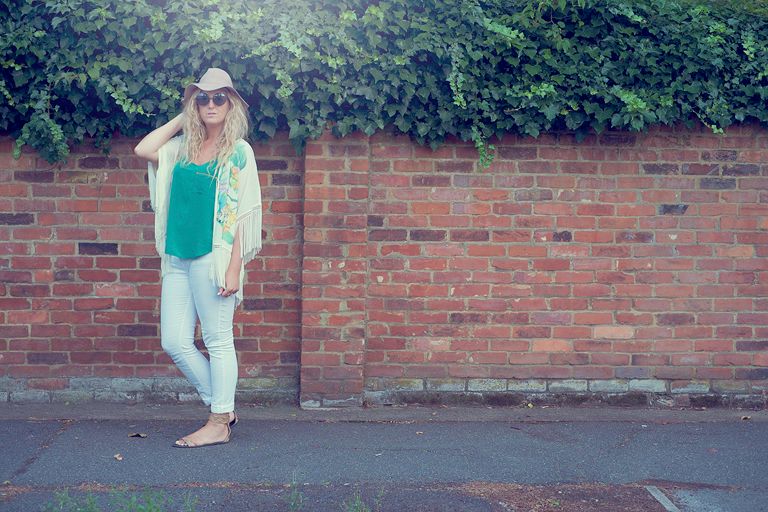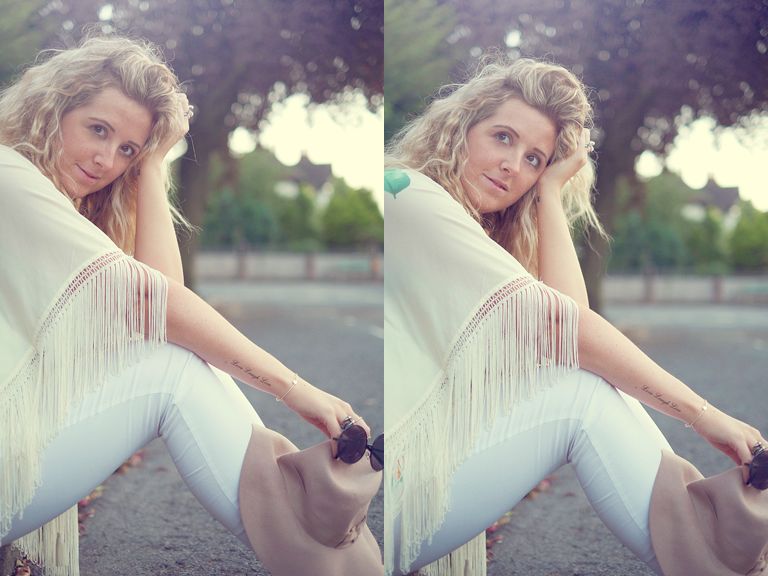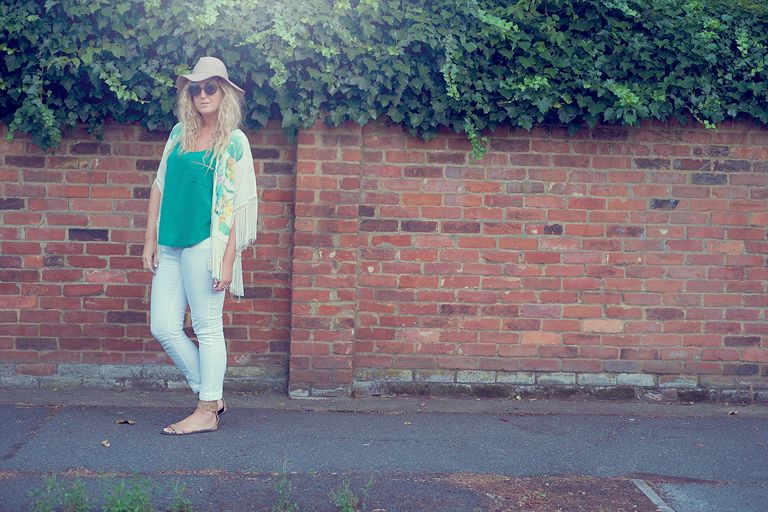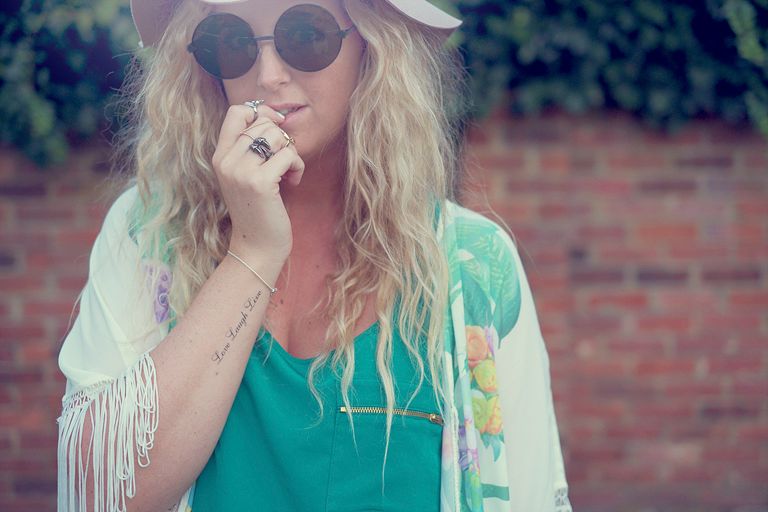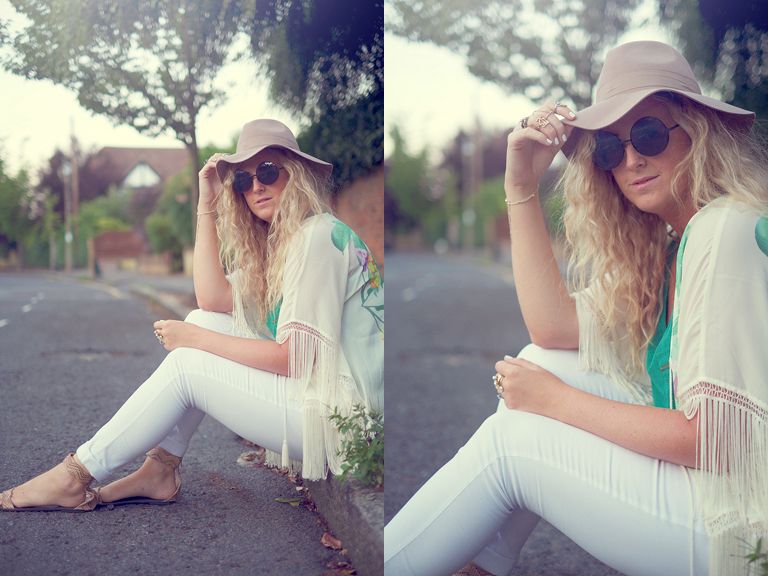 I Am Wearing :
Fedora - TK Maxx
Fringe Kimono - H&M
Vest - Mango
White Jeans - F&F
Oversized Sunglasses - OASAP
Sandals - bought in Australia yeaaars ago
Rings - H&M and Primark
Fake Tattoo - Skin Art
As many of you already know I got 2 new tattoos this summer, LOVE on my foot written by my husband and 2 moons on my wrist ( not photographed yet), I love tattoos but it takes a long time for me to choose and I am always on the look out for my next one!
So when Skin Art contacted me to test run some of their temporary tattoos - I was like "HECK YES".
Now I have used a fair few temporary tattoos (bought from ebay usually) before and they have pretty much disappeared after 1 shower so I was interested to see how these worked.
They have a very cute range to choose from which I was pretty impressed with but the proof was in the wearing! This tattoo lasted for 7 whole showers!!!!! I was super happy - AND I had loads of compliments as they look so real! No shiny fake look at all, and they are not sticky to touch nor do they irritate the skin - I totally forgot it was there most of the time. As far as temporary tattoos go - these are genuinely brilliant!
Now I want a tattoo on my arm! - Don't tell my mum!
Also - I am soooo happy I found this H&M kimono AND it was in the sale! this has to be my BEST summer for bargains EVER!
So happy to have found a pair of white jeans that you cant see my underwear through too! Have you guys had this problem too? Good old F&F have come up trumps in the denim department yet again - cheap AND quality - perfect combination!
Did I go on a bit in this post? So sorry!
Got a weekend of birthday celebrations planned for Mr Rainbows & Fairydust this weekend!
Happy Birthday to the best man I know!
Have a great weekend my lovely readers
MWAH