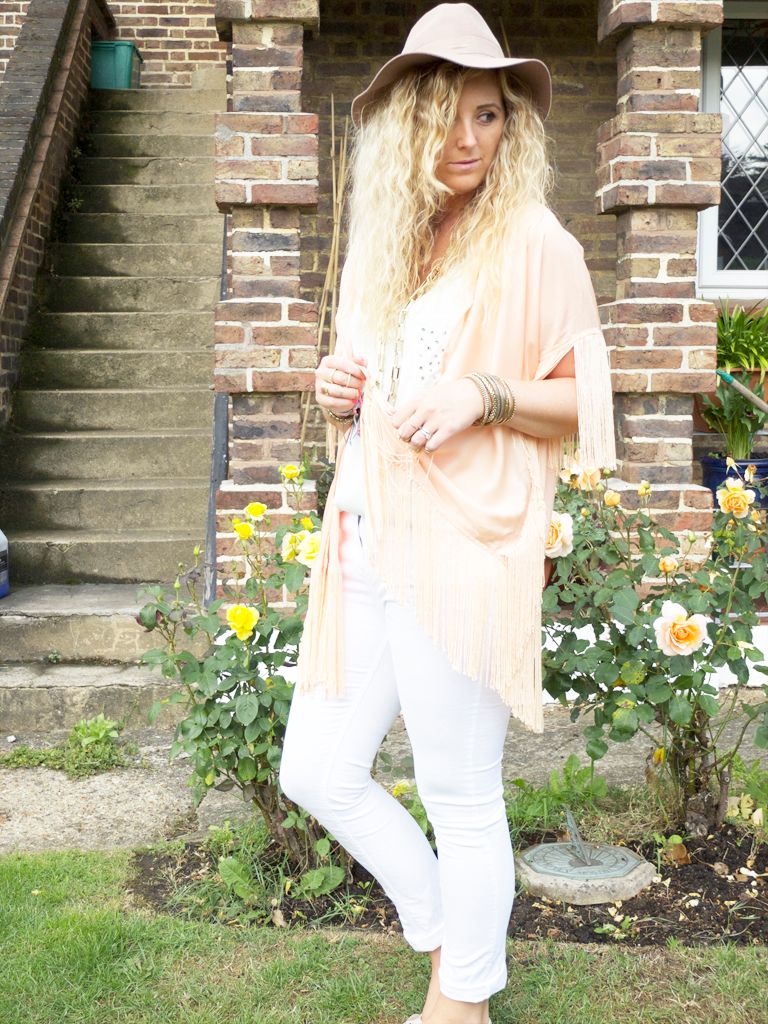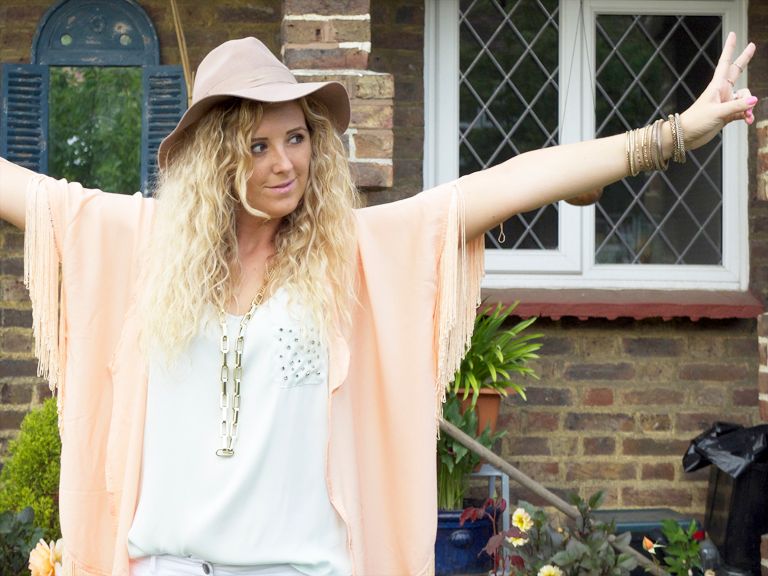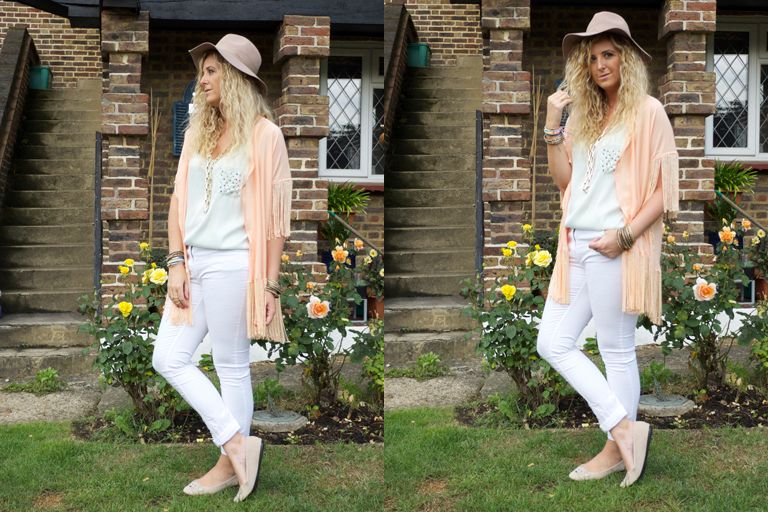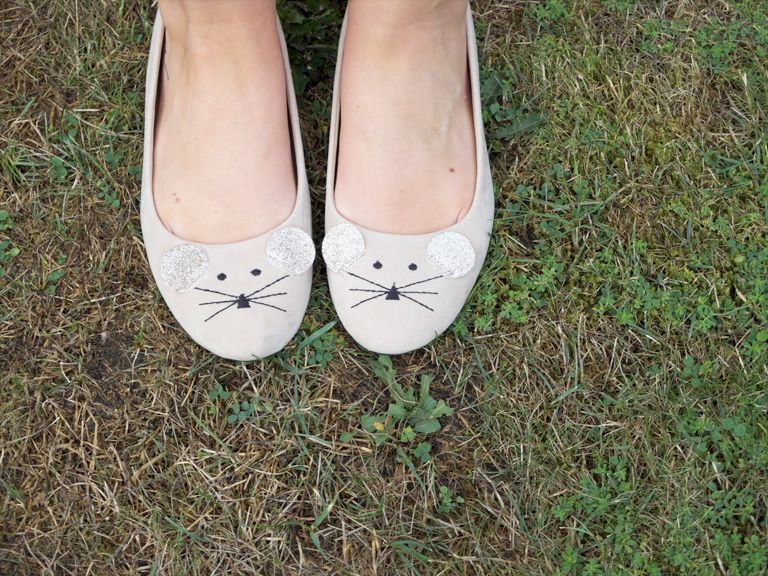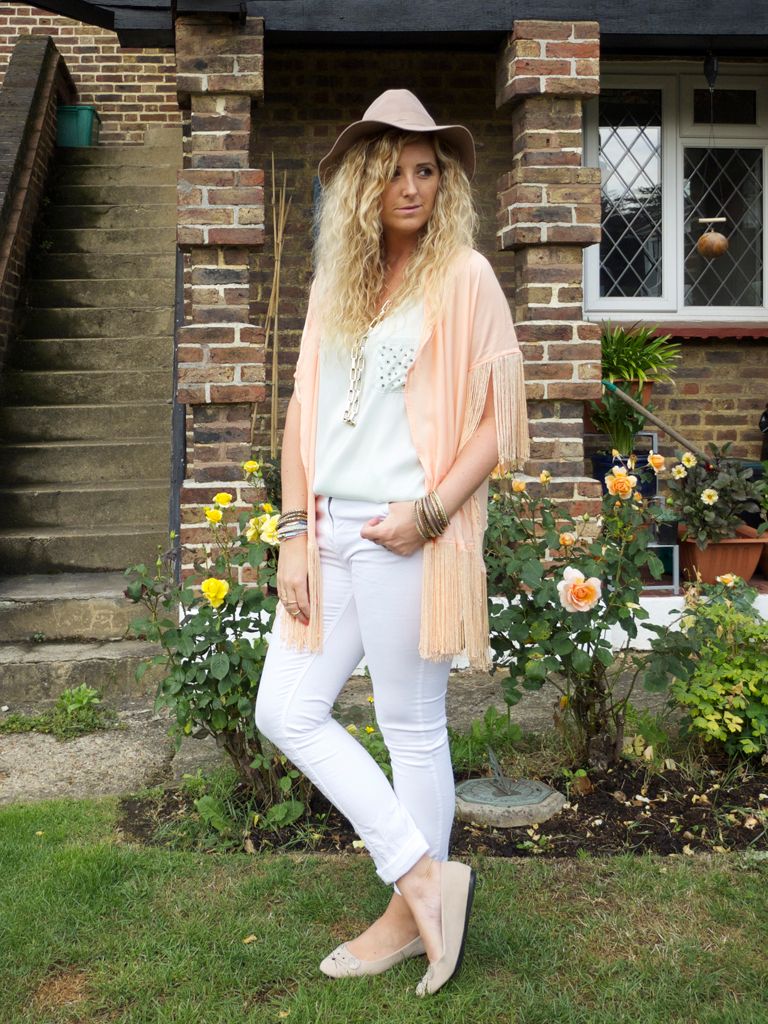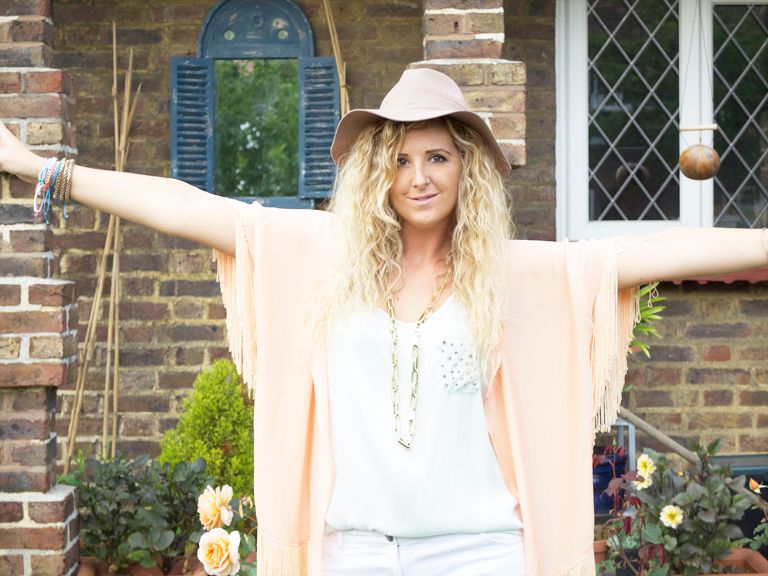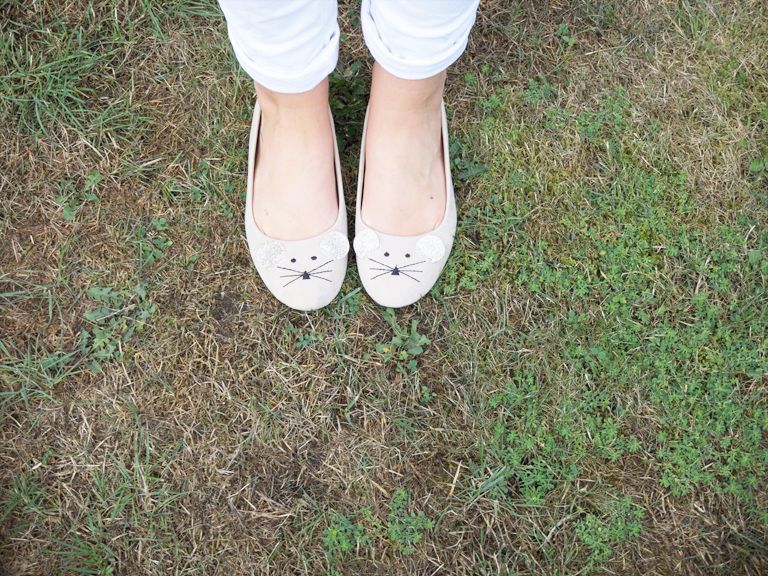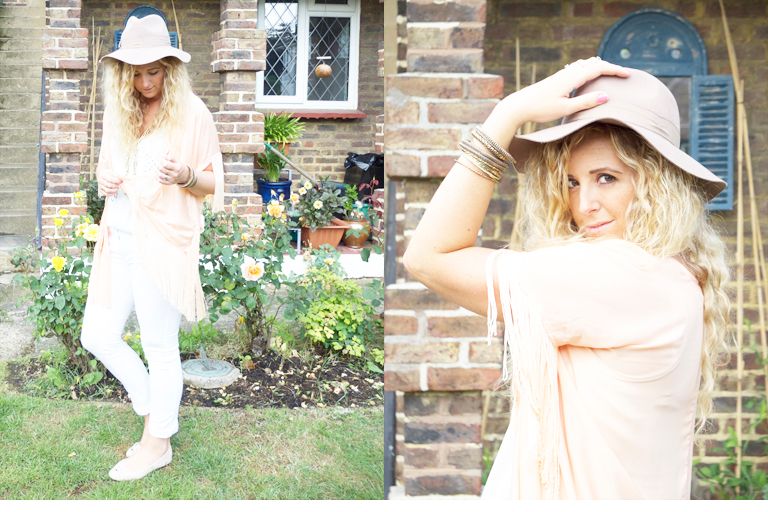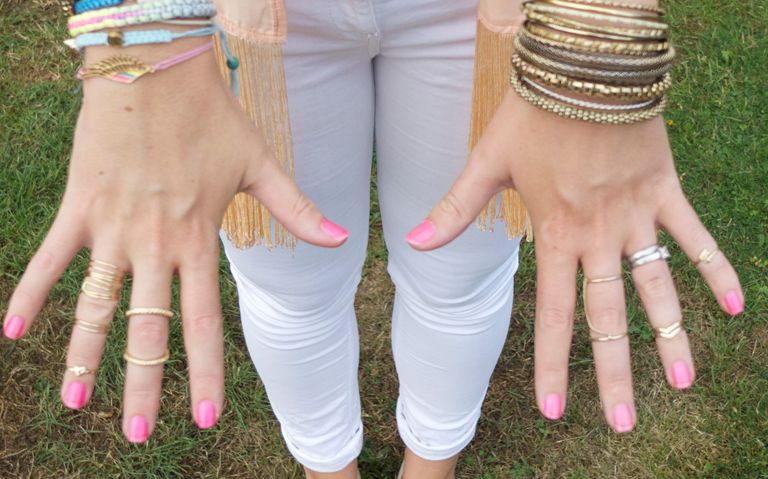 I Am Wearing :
Fedora - TK Maxx
Fringe Kimono - c/o Oasap
Mint Vest - Mango
White Jeans - F&F
Mouse Flats - Primark
Rings - c/o TopShop
Necklace - c/o Dorothy Perkins
So my kimono obsession continues!!
This super cute Oasap kimono is such a great price and a stunning colour! I had a lot of compliments when I wore this on Thursday night, and I am so happy with it. I think my next kimono will be a full length one - if you see any in the shops let me know!
It would have been sooo easy to pop on a pair of cowboy ankle boots with this outfit, but I felt like a change and really wanted to wear these little mice slippers again! They are just sooo cute I cant help but look at me feet all the time when they are on! You cant see so much in these pics but the ears are glitter, and they sparkle so pretty in the light!!
I hope you all have big plans for the bank holiday weekend?
I have lots of cleaning and tidying to do - my house is an absolute mess! I never seem to ever be able to get it tidy!
Enjoy your bank holiday weekend lovelies
MWAH