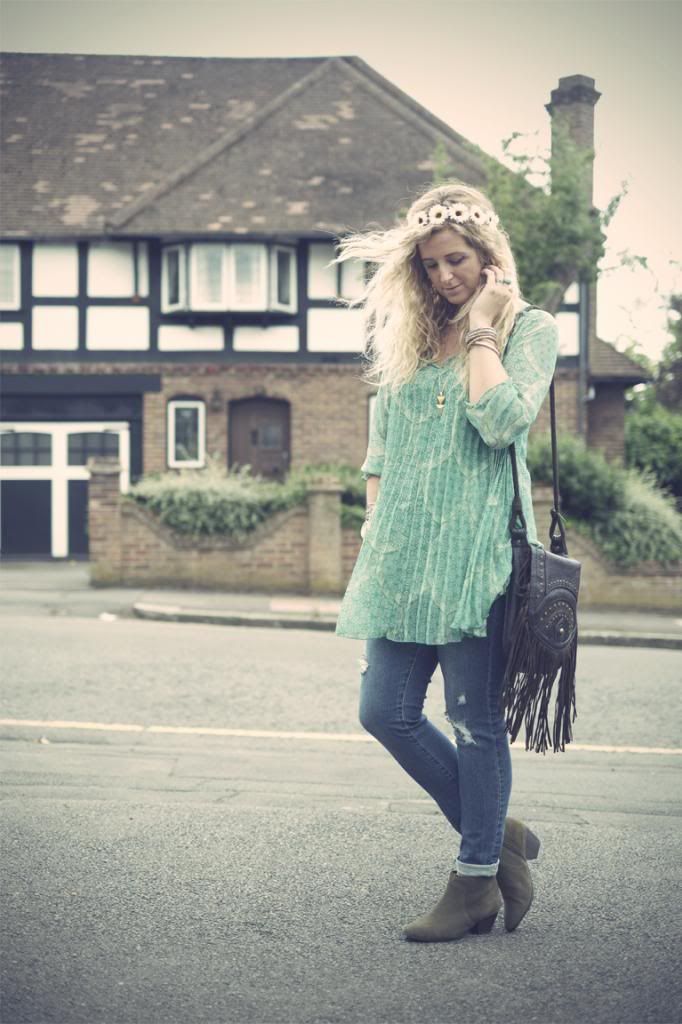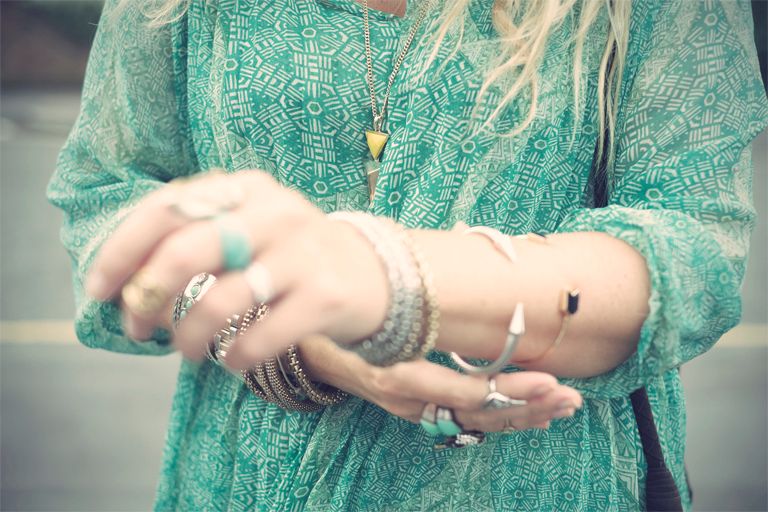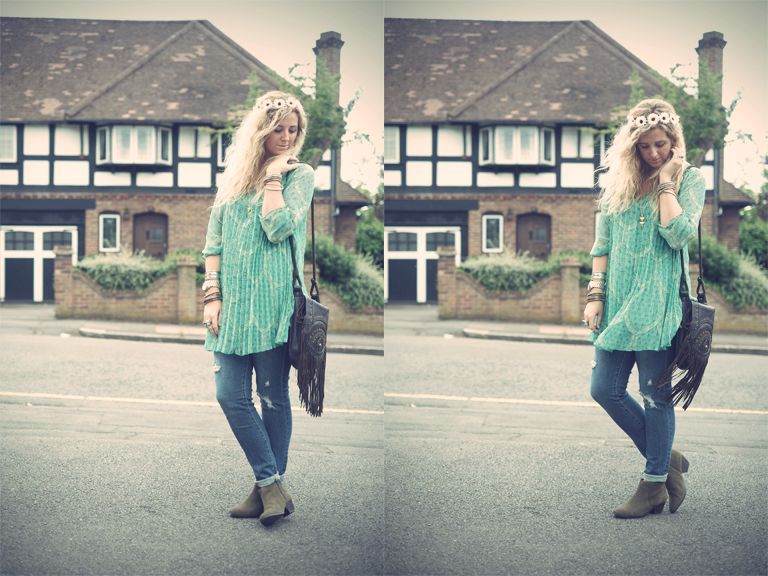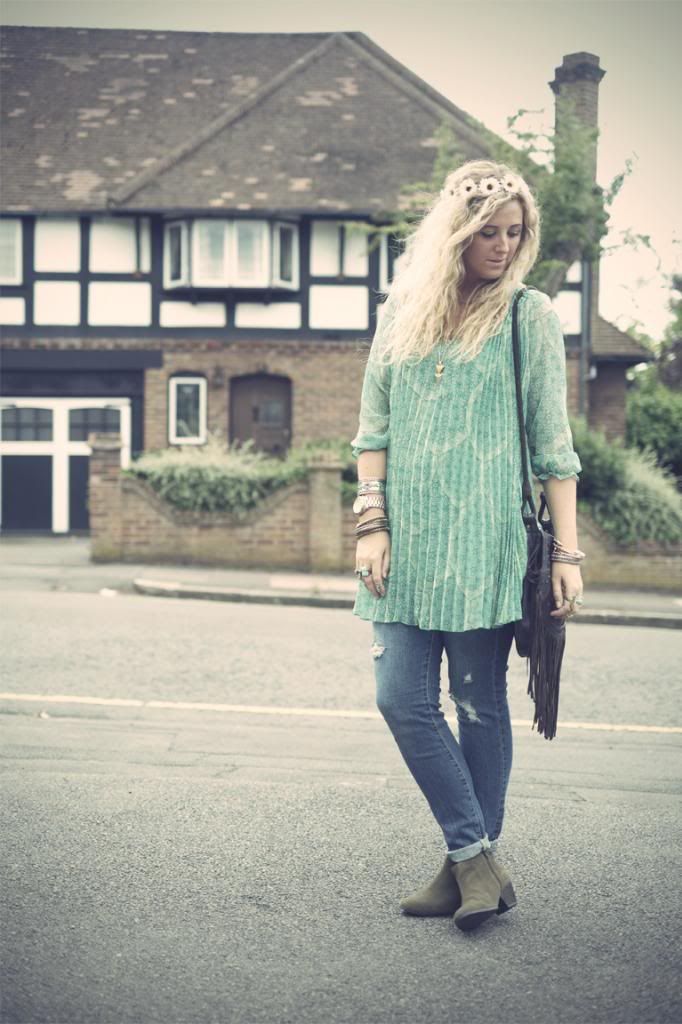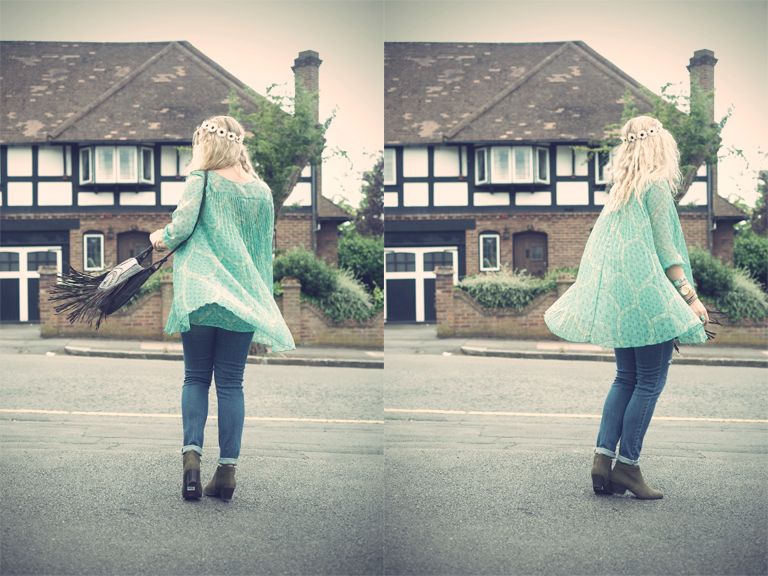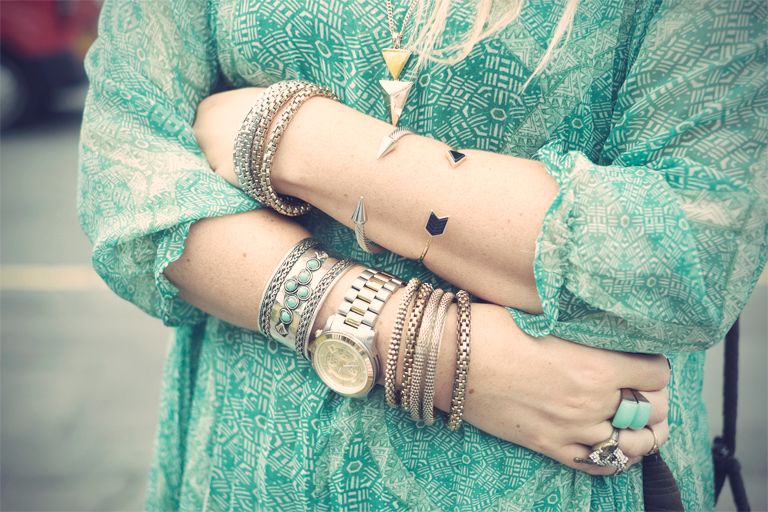 I Am Wearing :
Pleated Dress - Forever 21
Ripped Jeans - Forever 21
Boots - TopShop
Fringe Bag - Primark
Floral Headband - Primark
Arrow Bracelets & Turquoise Bracelet - Forever 21
Other Bracelets - Primark
Necklace - Dorothy Perkins
I bought this dress last week from Forever 21 - I loved it as soon as I saw it! I don't really wear short dresses so I thought these sale bought Forever 21 jeans would go nicely underneath!
I love to layer so this seemed like the perfect dress to wear jeans underneath!
Layering my clothes and my jewellery all together - more is always more in my book!
Do you wear jeans under dresses?
Happy Friday guys
MWAH