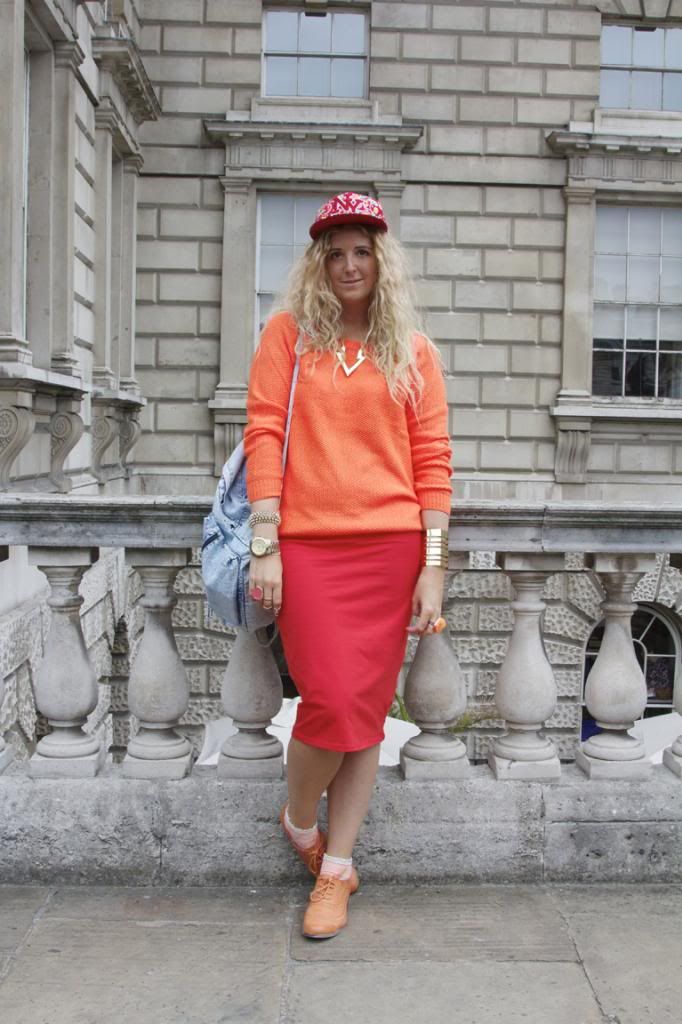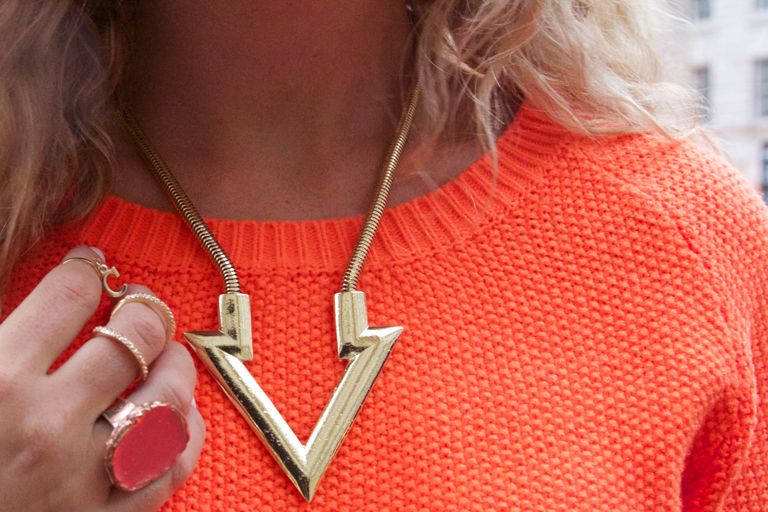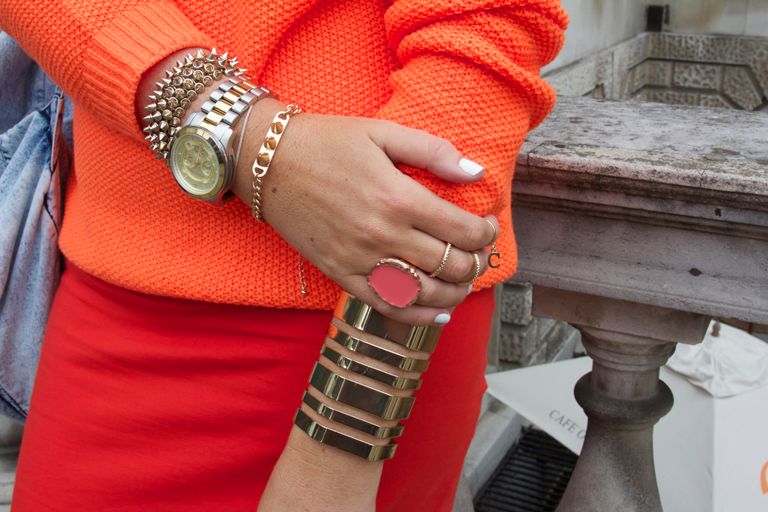 I Am Wearing :
Snap Back - Ebay
Orange Sweater - H&M
Orange Skirt - Primark
Orange Brogues - Primark
Socks - River Island
Gold Cuff & Necklace - TopShop
Studded Bracelet - c/o Hey Sailor
This outfit was inspired by her Royal Majesty the Queen - I know what your thinking - No WAY would Lizzy wear that! What I mean by inspired is her amazing ability to wear just one colour and look awesome!
My aim is to have a complete wardrobe of one colour outfits from right around the rainbow - just like HRM herself!
I have been a busy bee snapping away at LFW and will bring you my fav fashion week street style pics tomorrow - I hope!
Happy Tuesday Beauties
xoxo