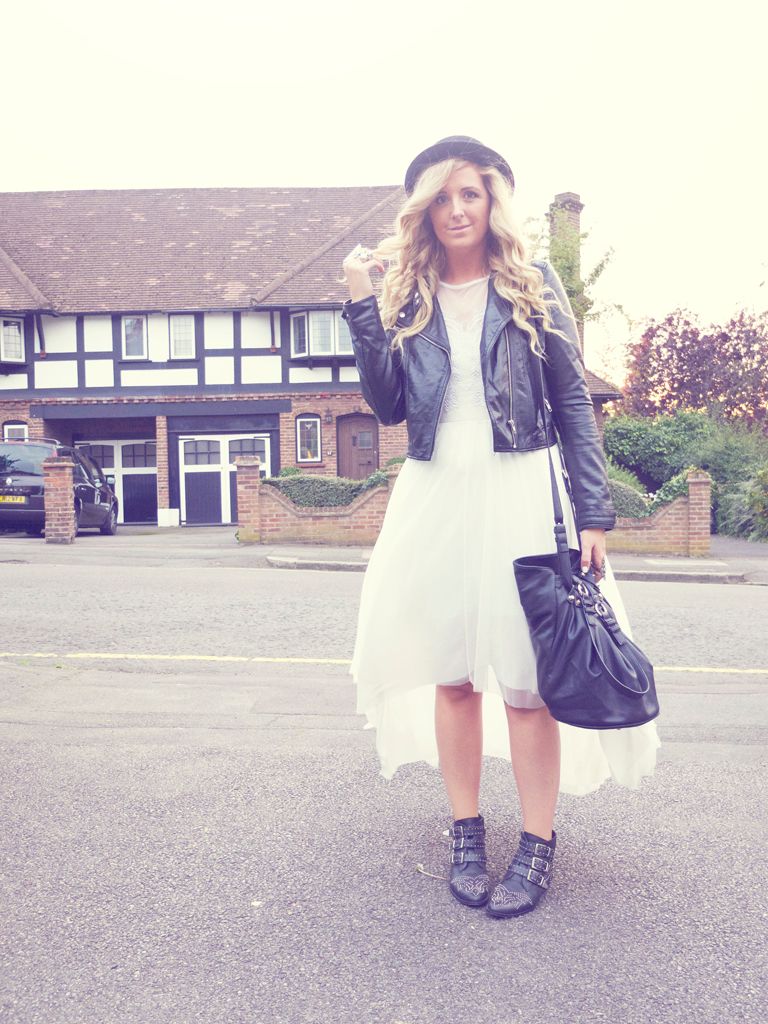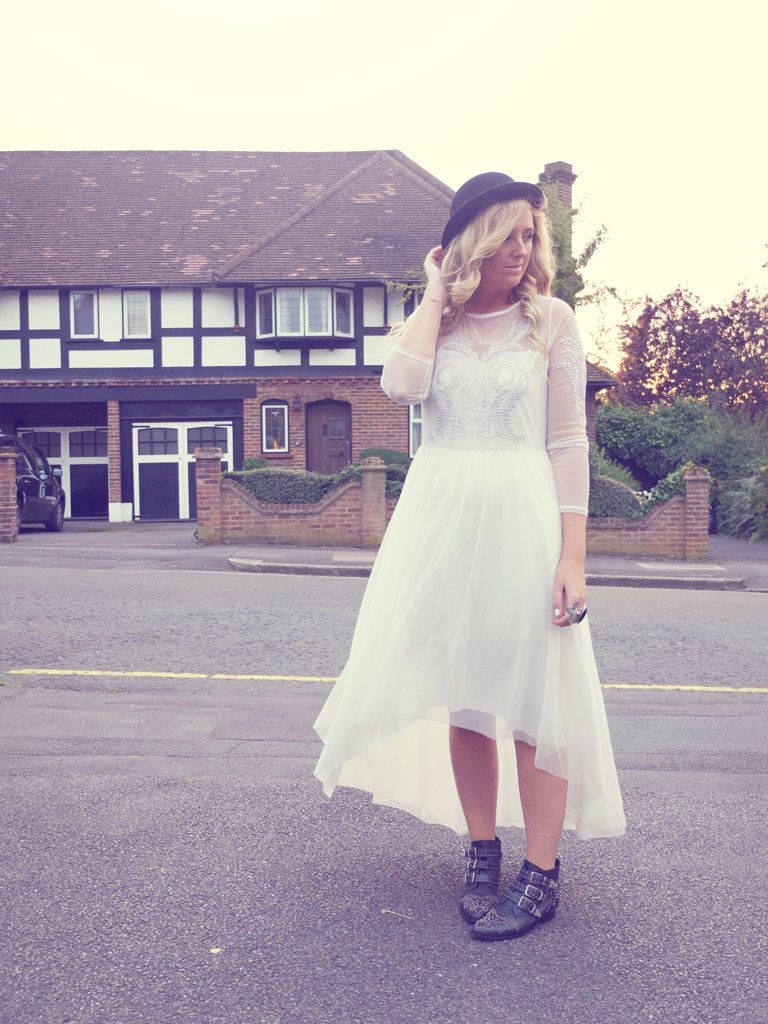 I Am Wearing :
Bowler Hat - Primark
Leather Biker - H&M
White Dress - TopShop
Studded Boots - Office
Bag - Goddiva
I wore this outfit last Friday night to 2 friends birthday parties! They were on the same night - I wasn't being a grub and wearing the same dress ALL weekend I promise!!
My beautiful friend and Jewellery designer Faye turned 21 again (check out her jewellery here) and my equally good looking DJ/Metronomy bassist friend Olubenga had a birthday AND previewed his new EP (check it out here) - All on the same day - so we had a MEGA night out with both of them! It was sweeet!
Happy Birthday my friends :-)
Hope you all had a super fun weekend too!
Much love