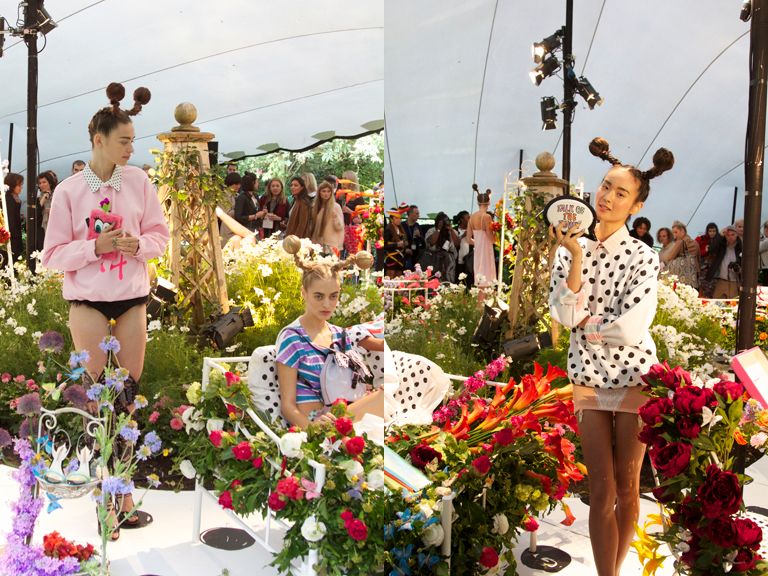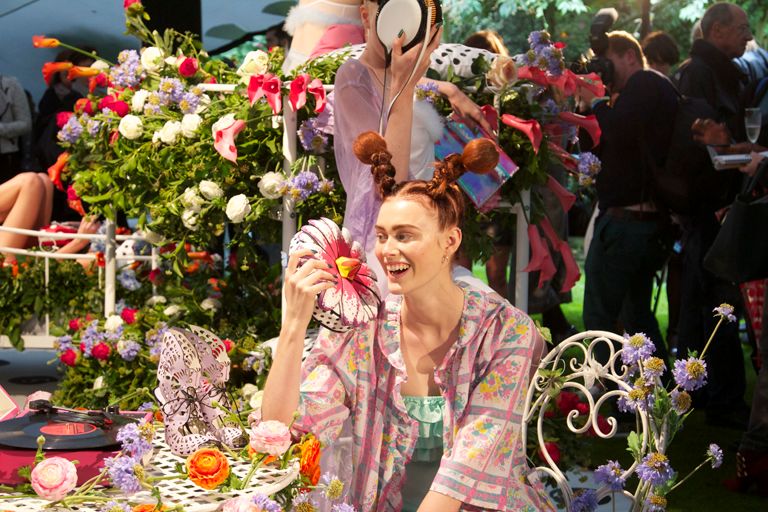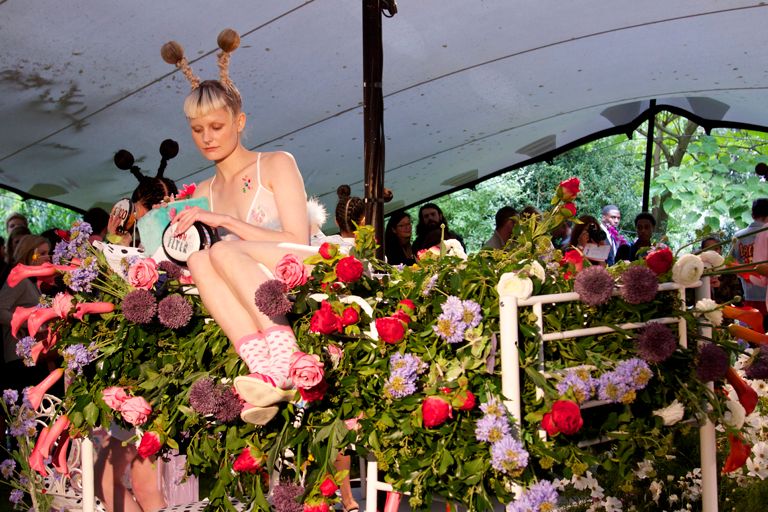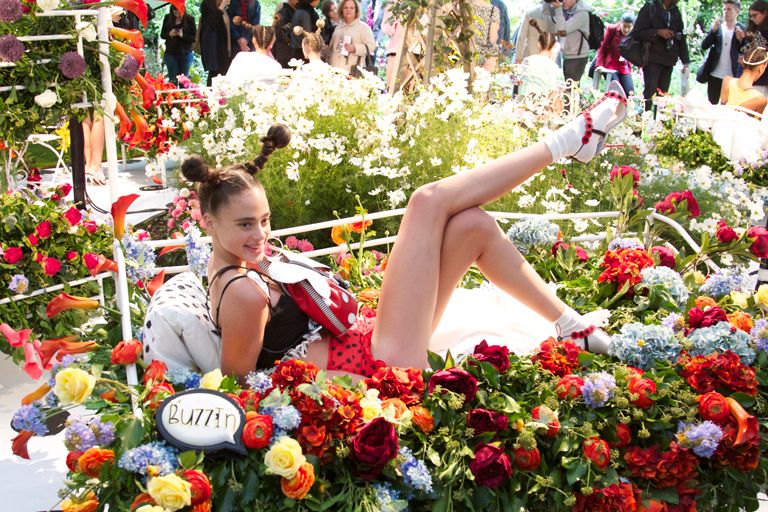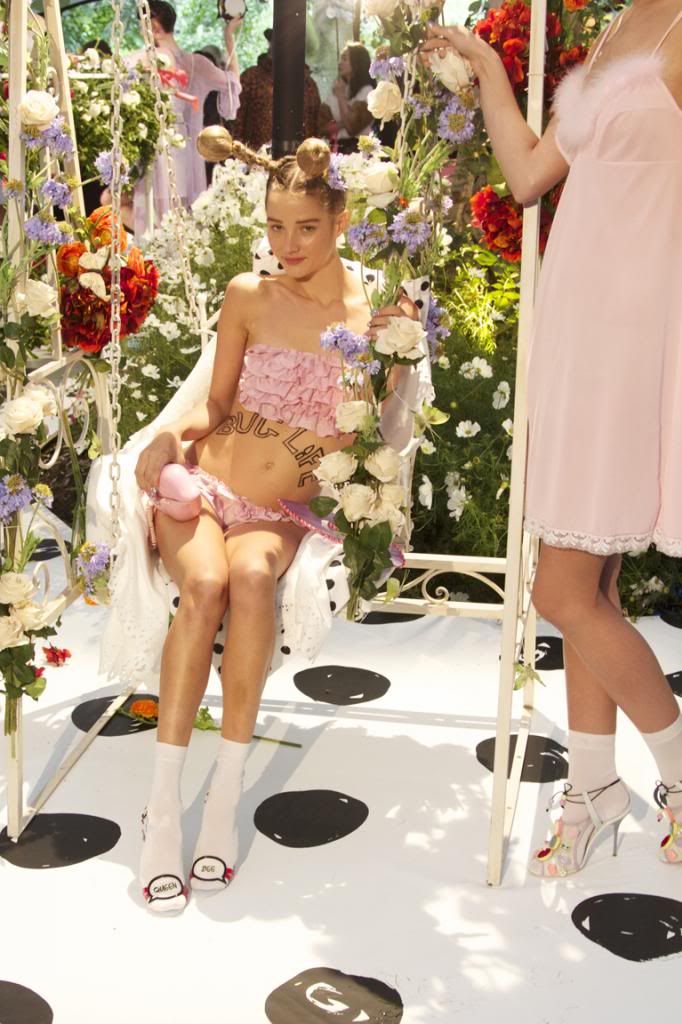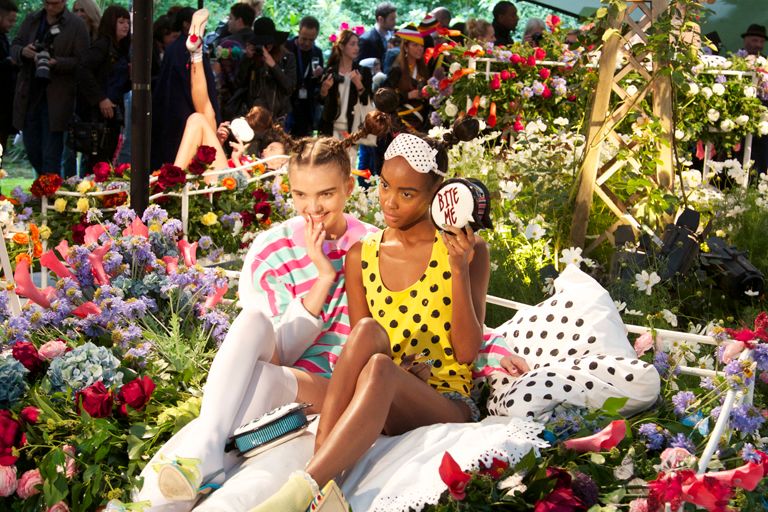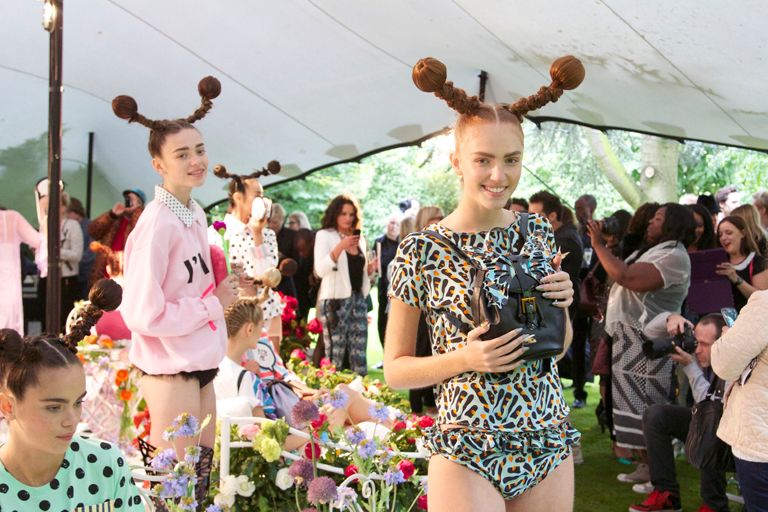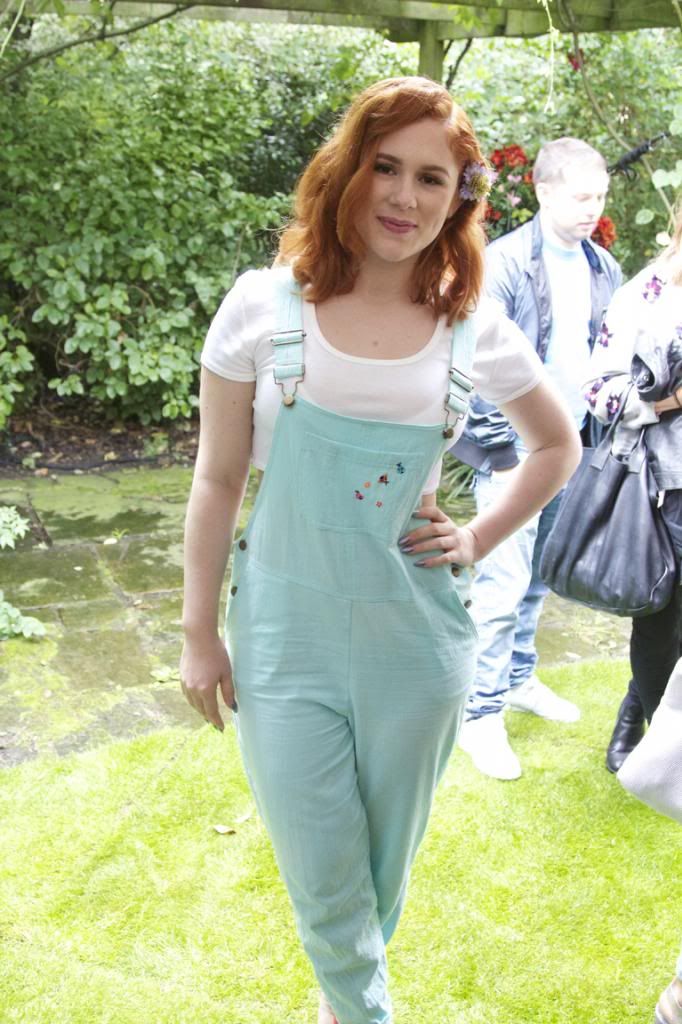 Katy B performed live whilst presentation went on - she looks as stunning as she sounds!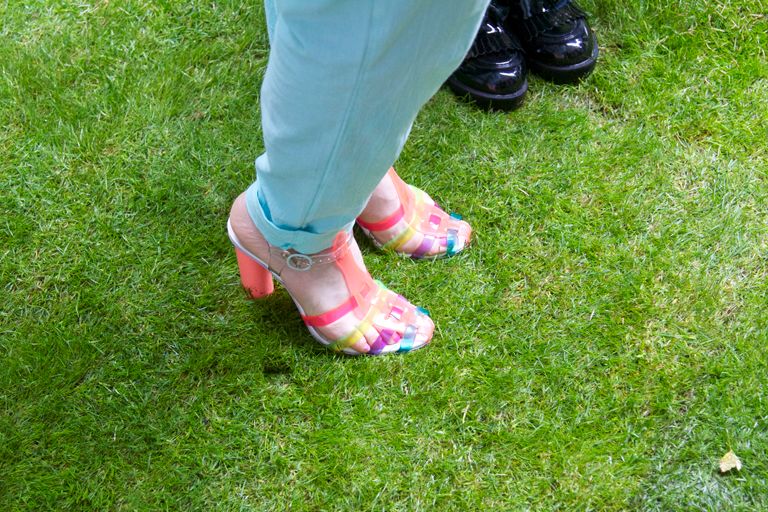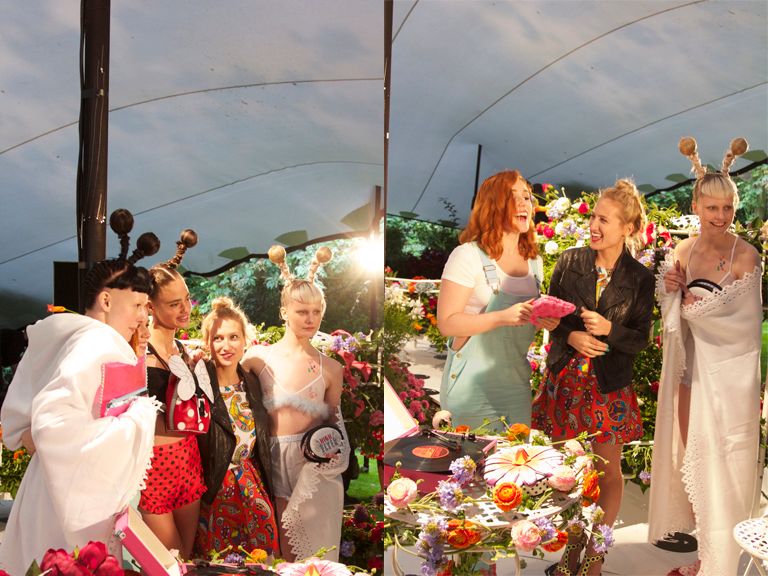 Meet the designer - Thats Sophia in the middle wearing the leather biker!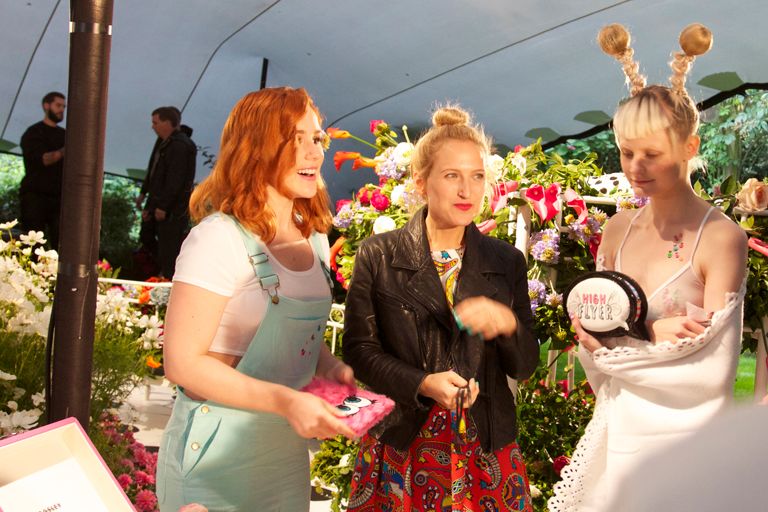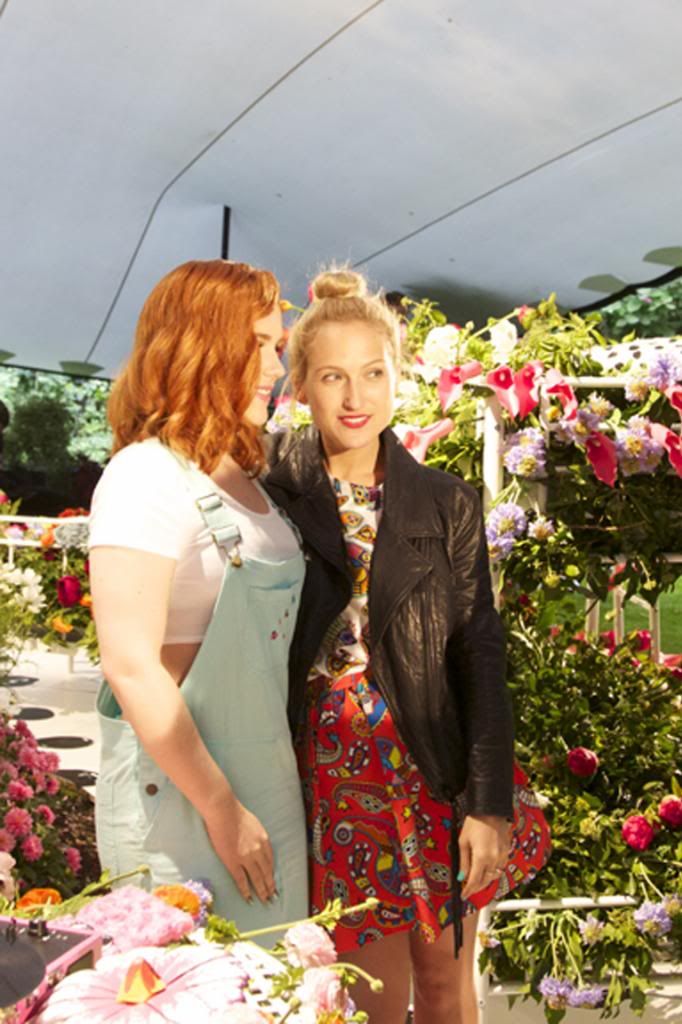 Sophia Webster presents

'Supa Dupa Fly' SS14, located in the stunning surroundings of the secret garden right next to the TopShop cat walk. As you can see it was just magical, with lush flowers and pretty butterflies adorning every square inch. Cute models in cute baby doll lounge-wear blowing bubbles, giggling and working it for all of our cameras, to the soulful tunes of Miss Katy B! This 90's pop - garden fusion inspired quirky collection will be sure to add colour and humour to anyones wardrobe.
Sophia showed her first collection only a year ago and looking at these stunning pieces she is sure to become one of Britain's biggest designers!
See anything you like? - I had my eye on one of those cute speech bubble bags!
Mwah