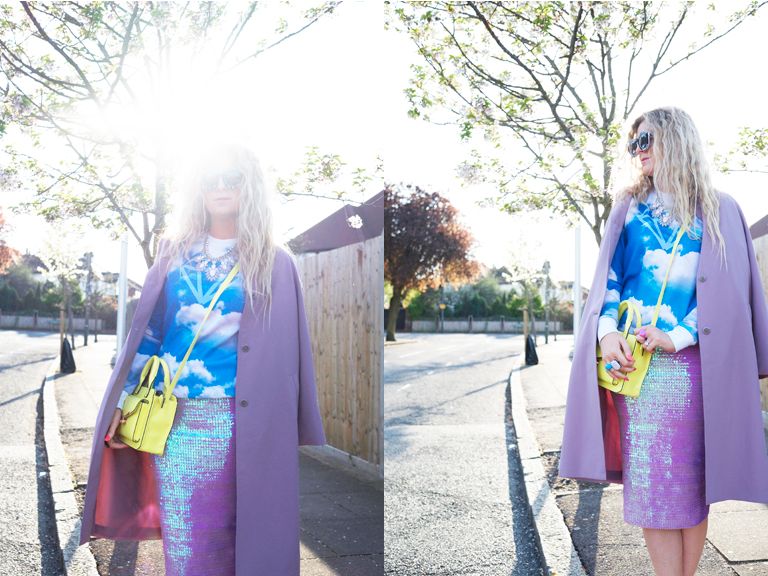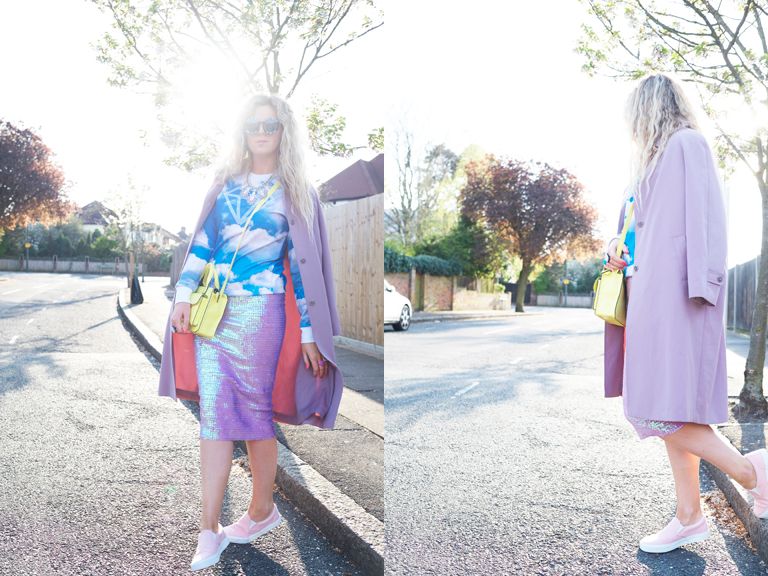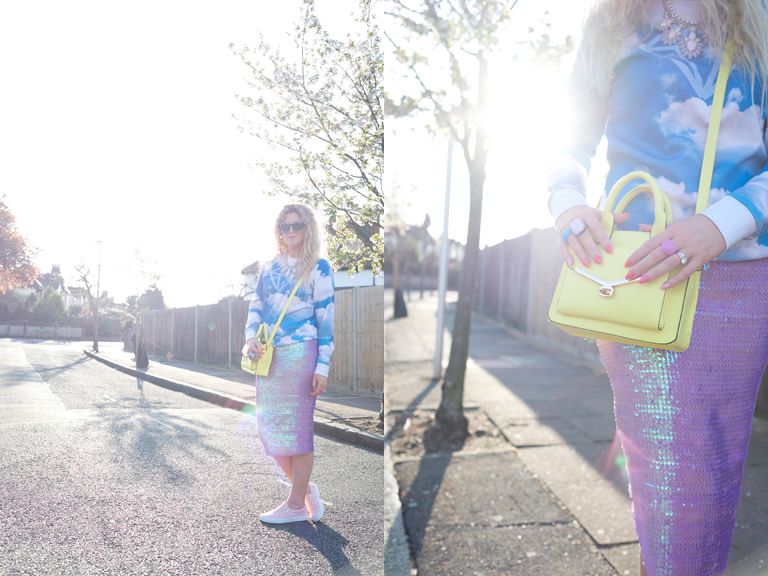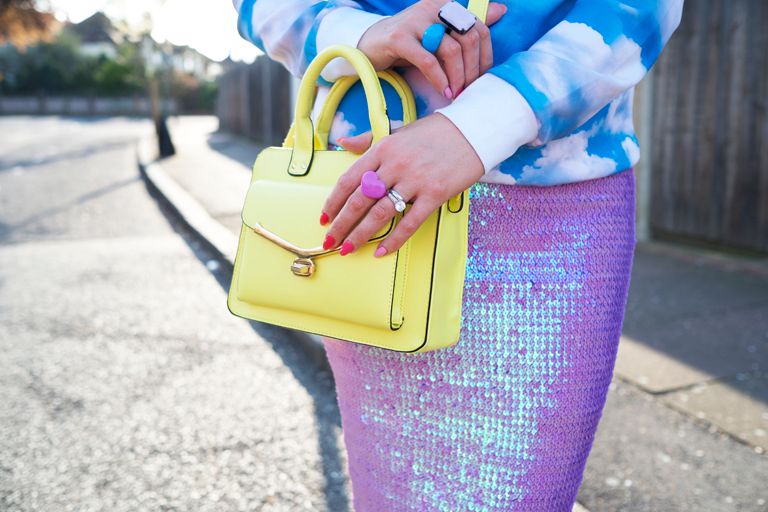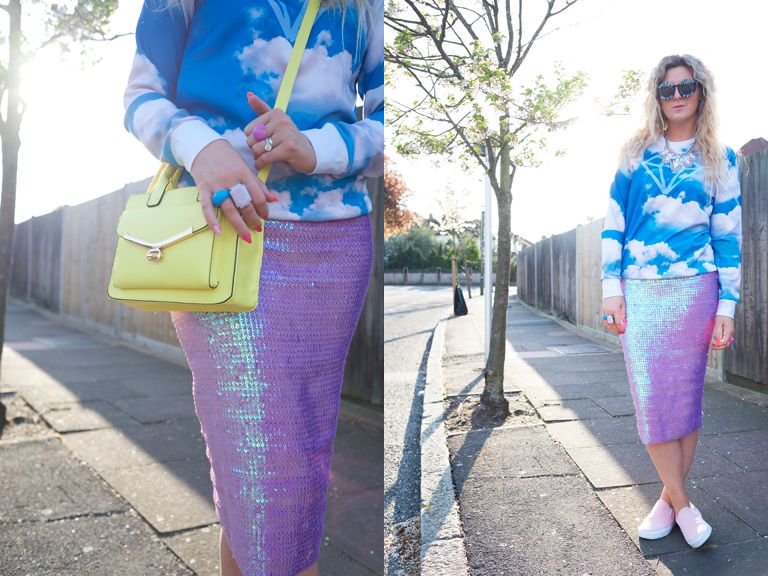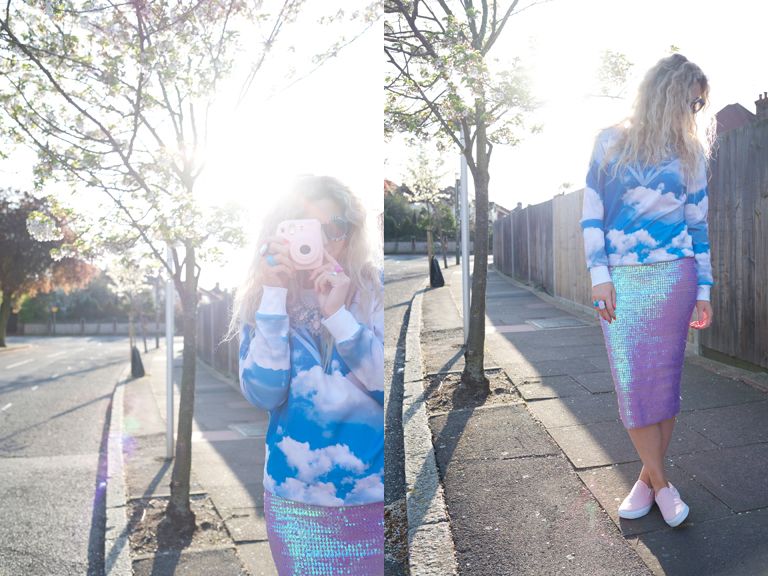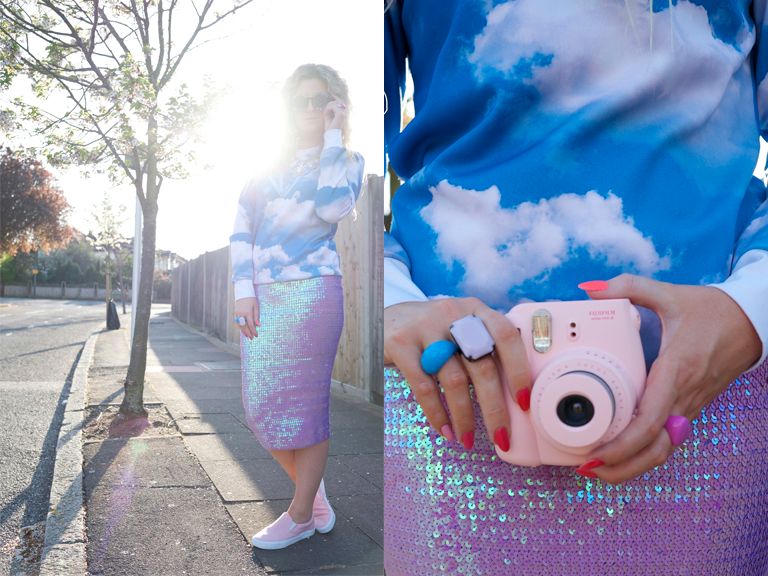 I Am Wearing :
Lilac Coat - Vintage
Cloud Print Jumper - Oasap
Sequin Skirt - Asos
Pink Slip Ons - New Look
Sunglasses - Oasap
Necklace & Bag - Primark
It was my birthday last week and I got this SUPER COOL pink polaroid camera from my husband and I am SO excited to start using it!
I haven't actually taken any photos yet because I haven't been anywhere "polaroid worthy" yet!
I will be sure to show you my first film roll!!
Hope you are having a good week.
Astra
XOXO