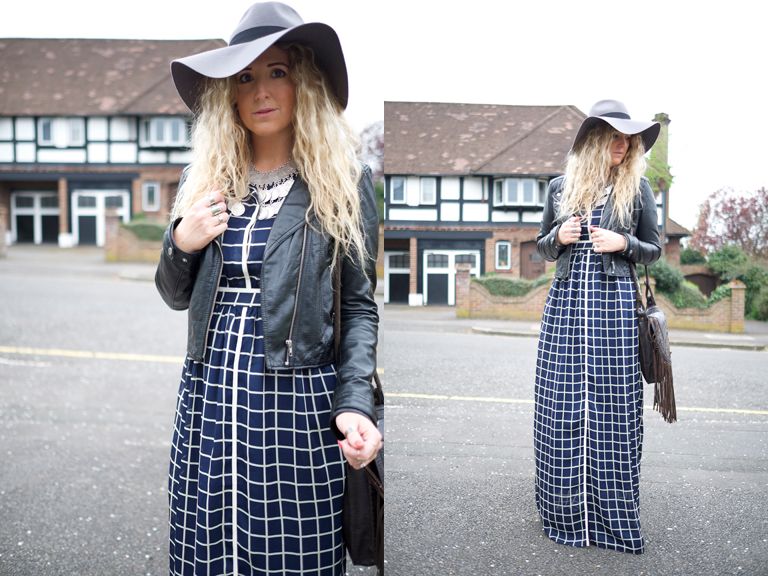 I Am Wearing :
Grid Print Dress - Jovonnista London
Leather Biker - H&M
Fringe Bag - Primark
Floppy Hat - H&M
Gypsy Necklace - c/o The Bohemian Collective
So I found the perfect wide brim fedora in H&M and it was totally affordable - £14.99 - yup thats right less than £15 for a felt hat! Gotta love that price right?!
Wanna know a secret???
I bust the zip on this dress, but still really wanted to wear it so I didn't take my jacket off all day!! Shhhhhh dont' tell anyone ;-)
Hope you all had a great weekend and survived the Monday blues!!
MWAH
Astra
XOXO