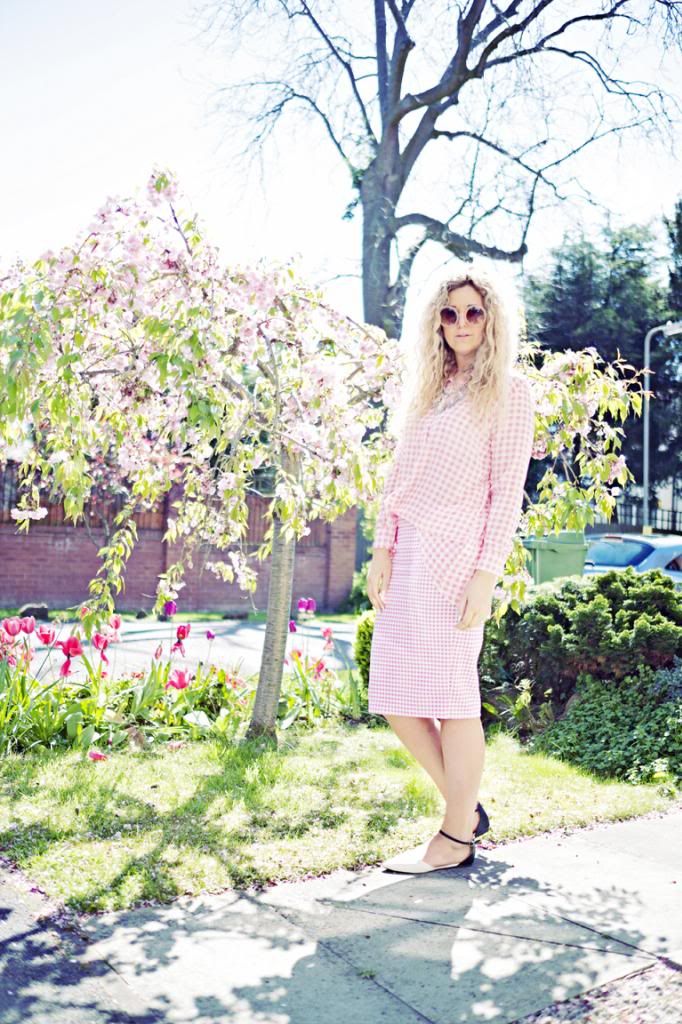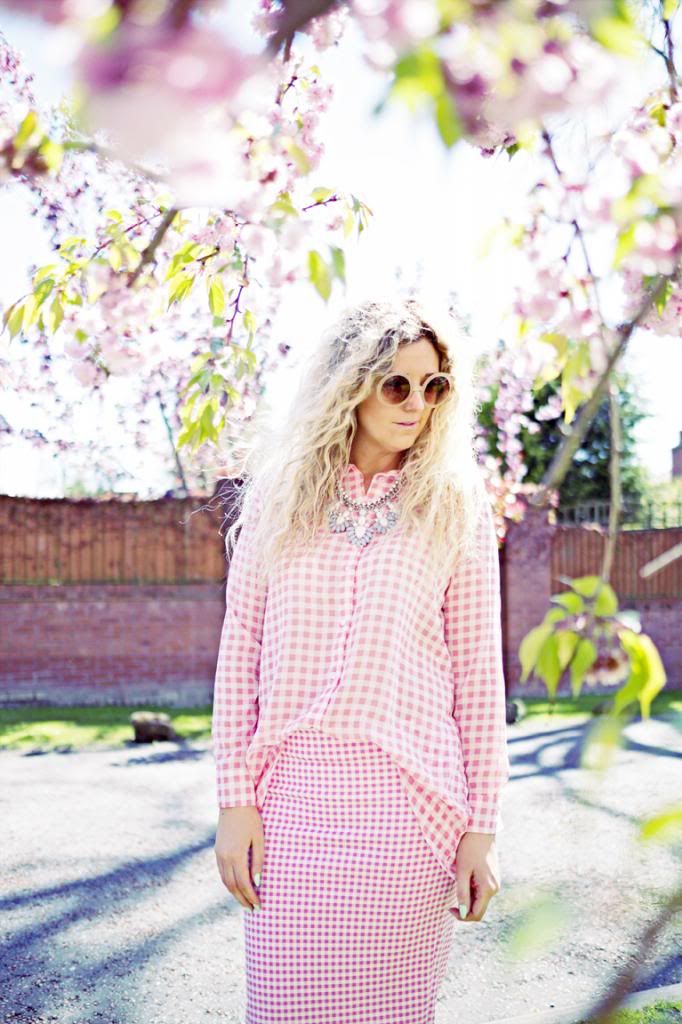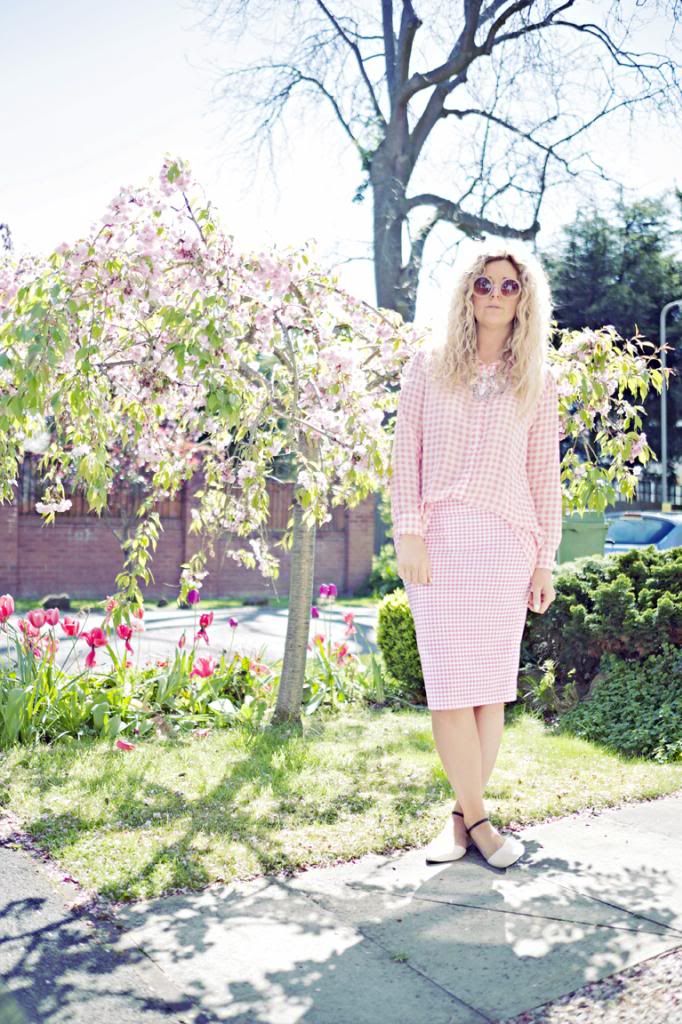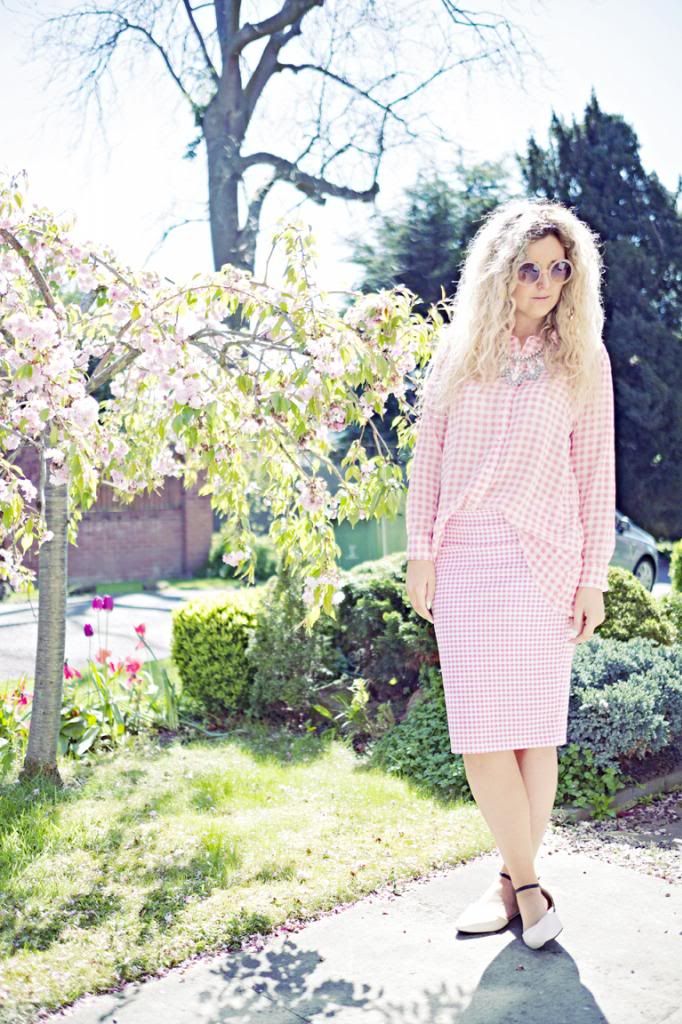 I Am Wearing :
Pink Gingham Shirt - Primark
Pink Gingham Skirt - New Look
Pointed Flats - Primark
Pastel Necklace - Primark
Oversized Round Sunglasses - Asos
Blossom trees make me happy :-)
I have spent my Easter weekend visiting family in Liverpool and have enjoyed every minute of it! I have enjoyed shopping, afternoon teas, picnics, nights out, roast dinners, an Easter play (which my nephew had the starring role as Jesus!) and lots of CHOCOLATE!!
How have you spent your Easter weekend?
I hope it was as sun filled as mine :-)
MWAH
XOXO
Astra