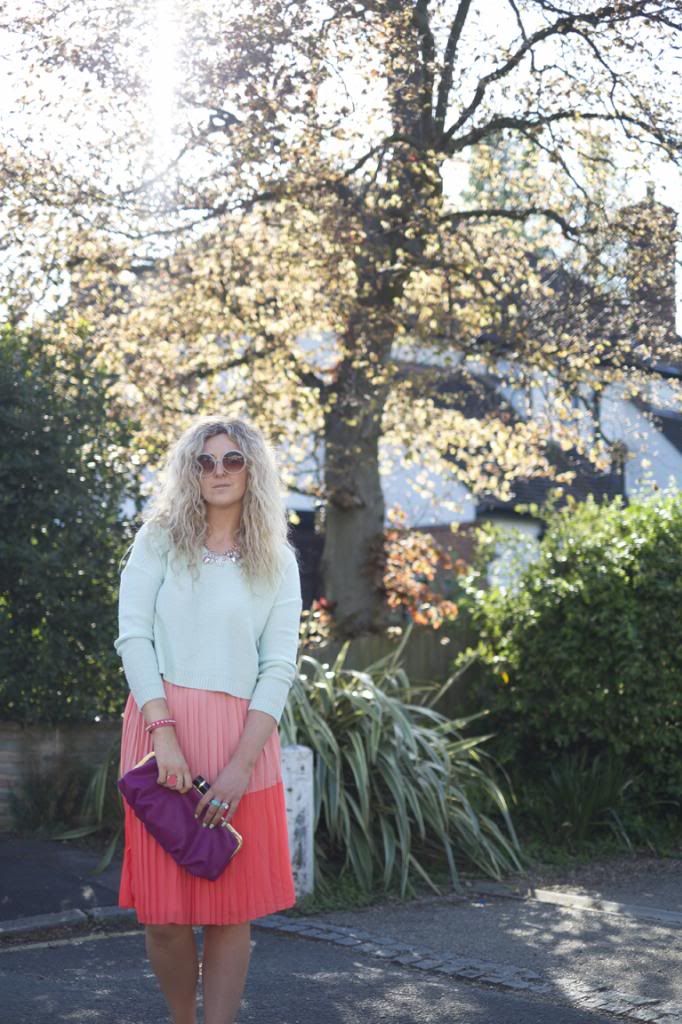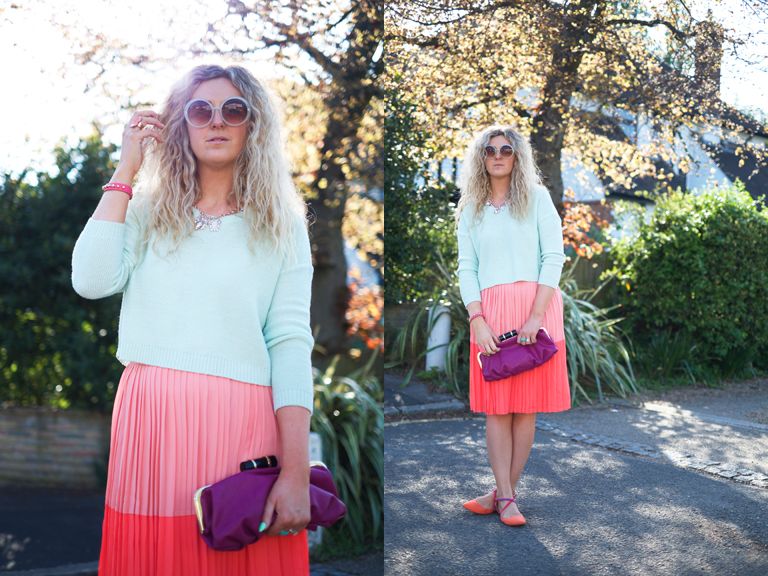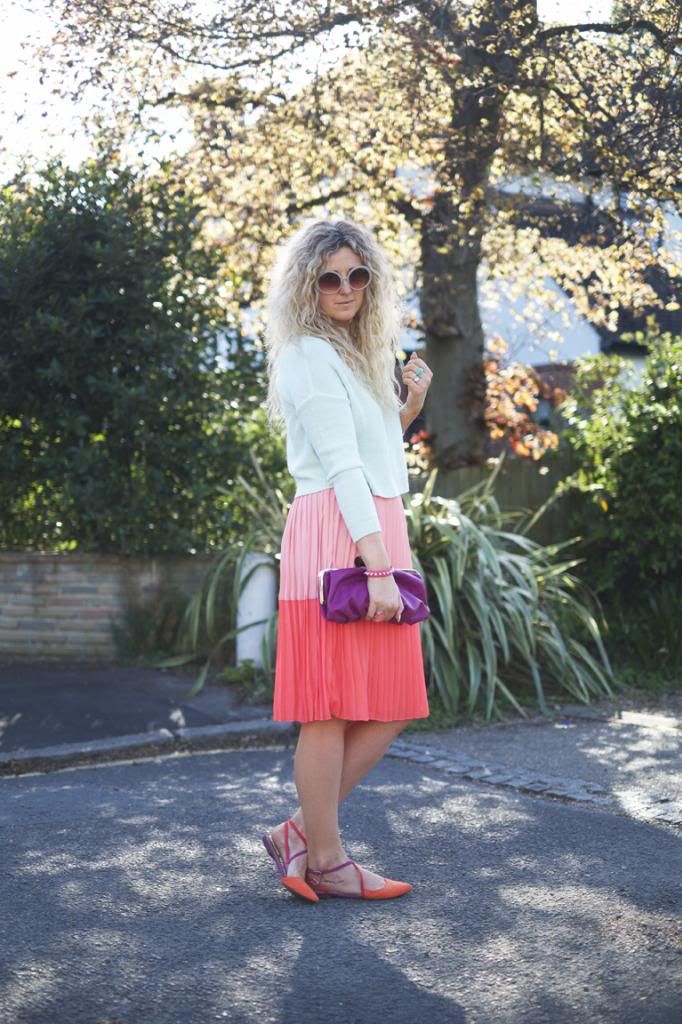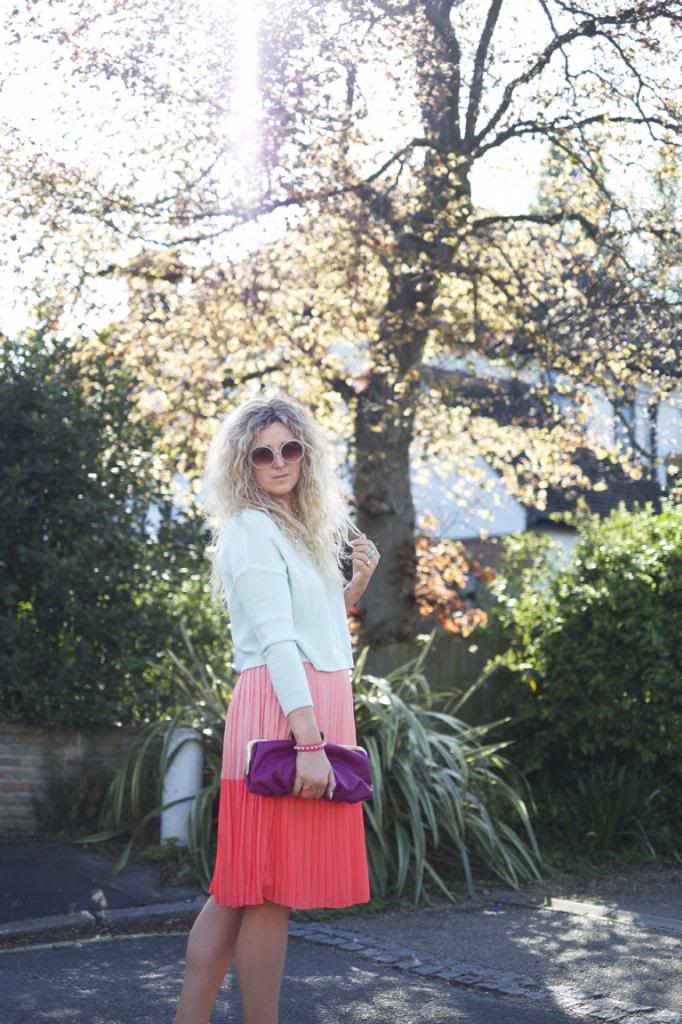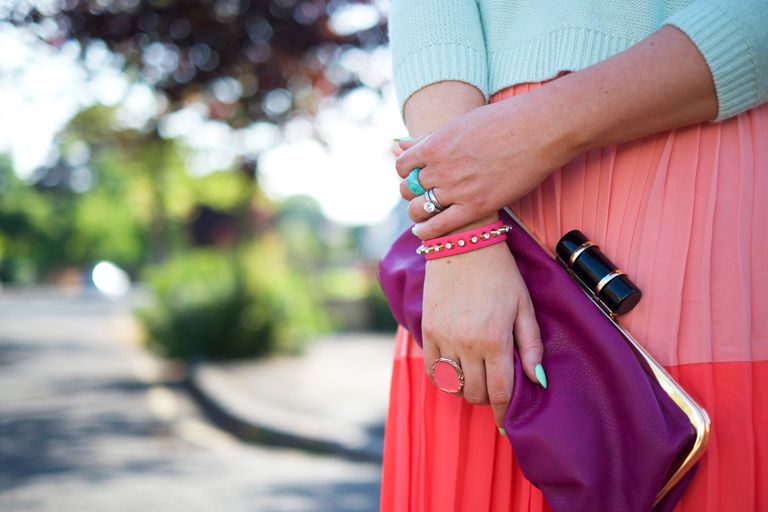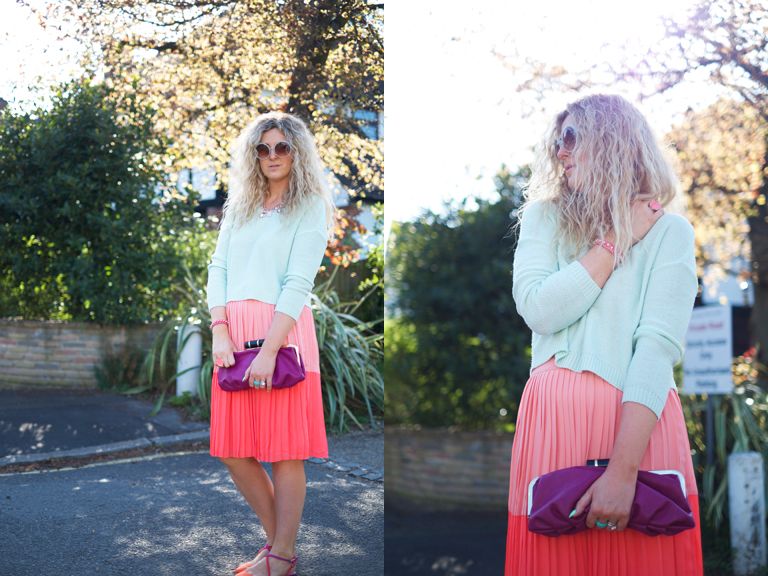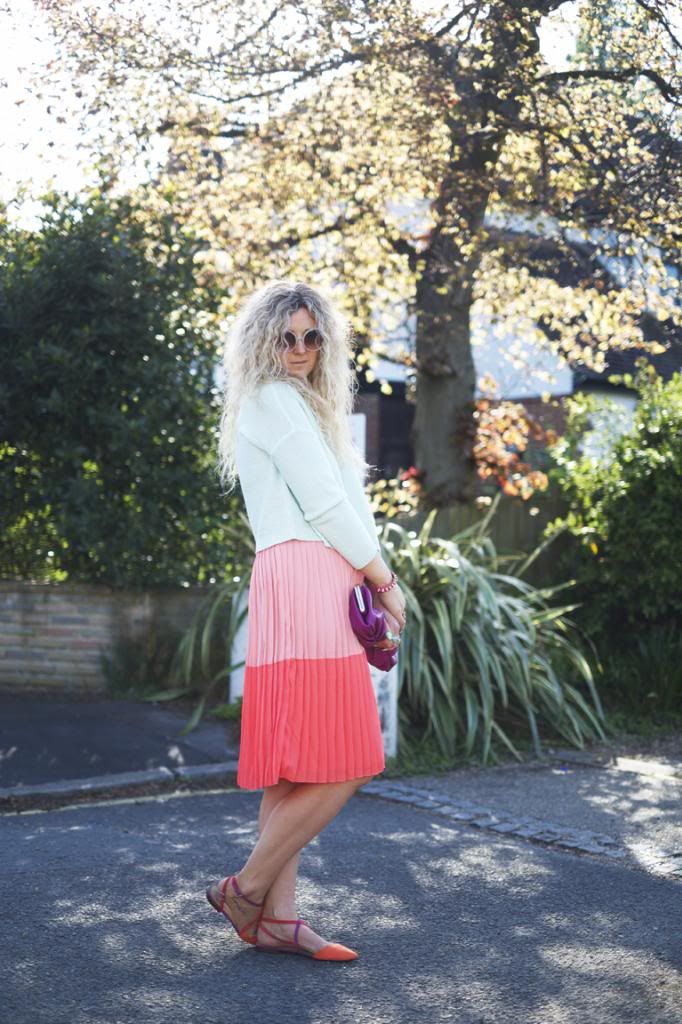 I Am Wearing :
Mint Cropped Jumper - H&M
2 tone pleated skirt - c/o SugarHill Boutique
Orange Flats - Zara
Clutch - Dune
Oversized Round Sunglasses - Asos
I looove this skirt so much - the colour, the fit, and the fabric are all perfect! SugarHill Boutique ALWAYS get it right for me!
Hoping the sun will continue to shine this weekend!
Don't forget to enter my Malibu Giveaway here!
Have a perfect weekend lovelies
MWAH
Clare Astra