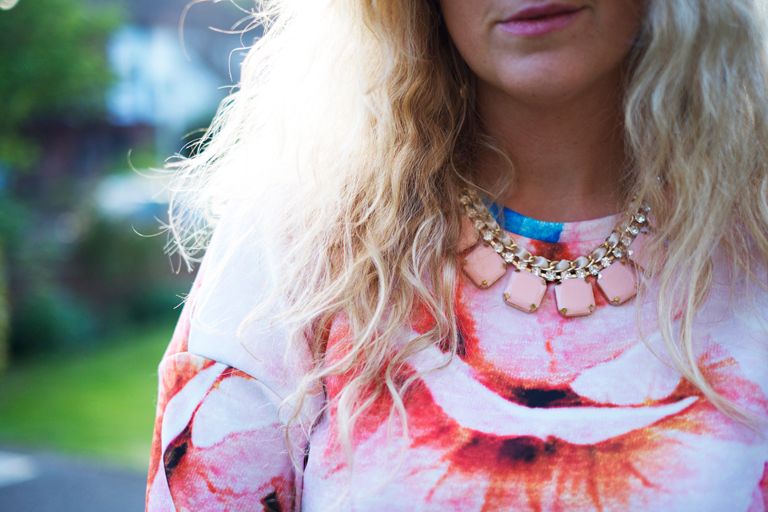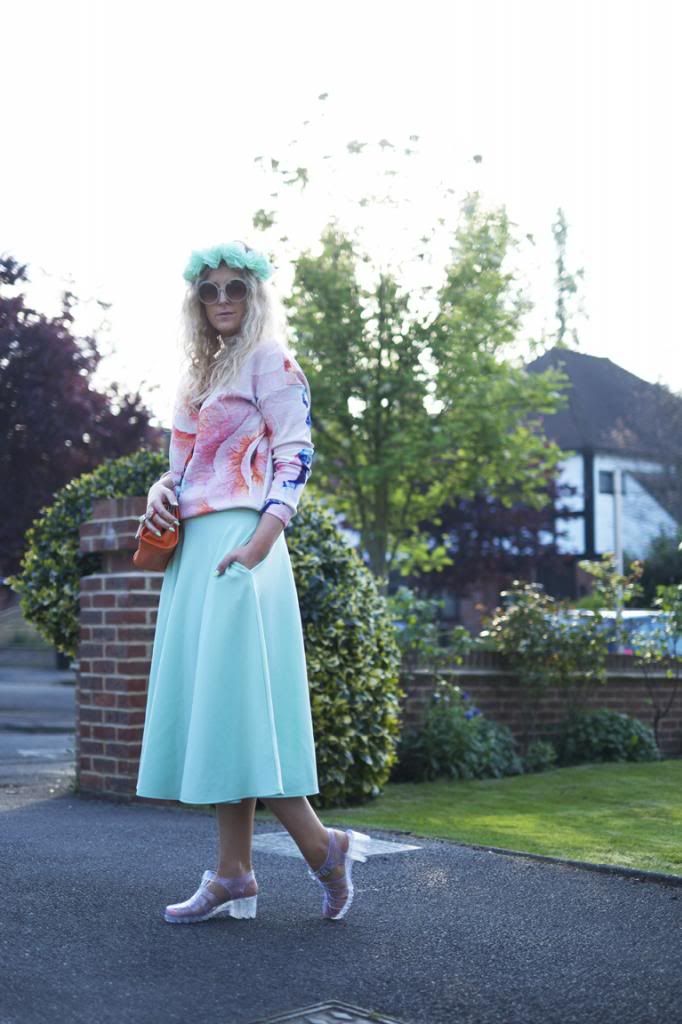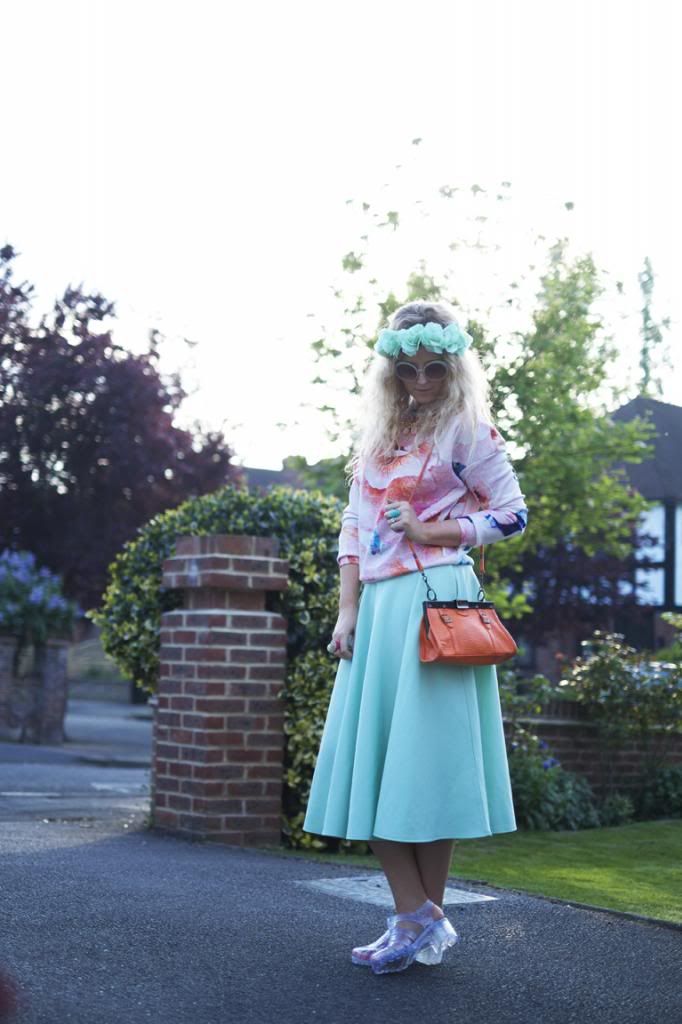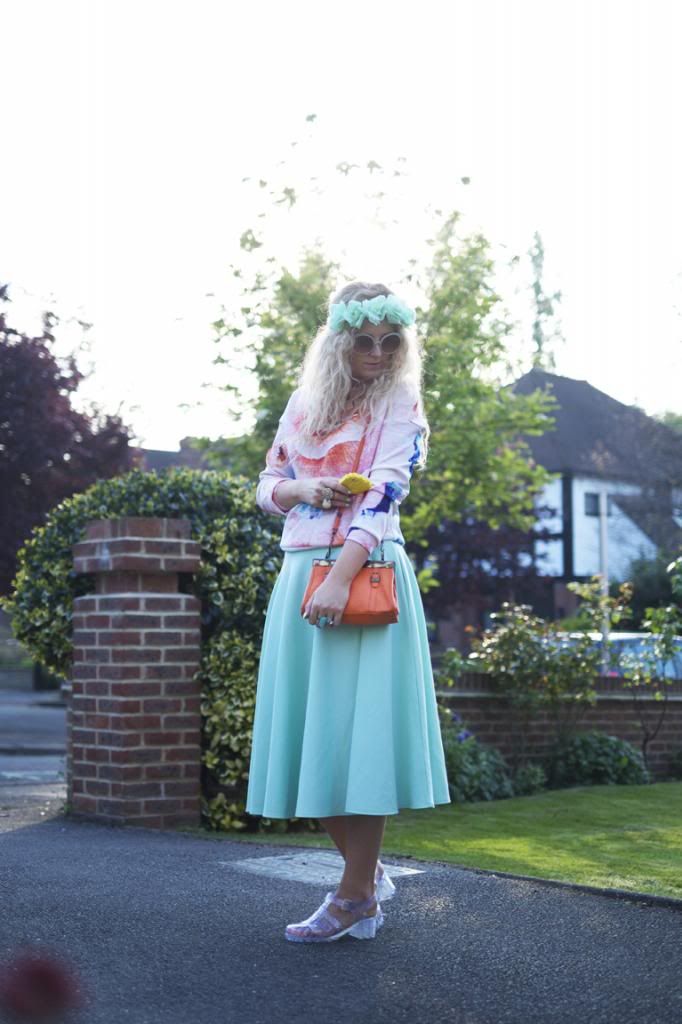 I Am Wearing :
Full Scuba Skirt - Asos
Scuba Sweater - Zara
Jelly Shoes - c/o Fashion Union ( get 15% off with code BLOG15)
Floral Headband - Forever 21
Pink Necklace -Primark
Oversized Round Sunglasses - Asos
So I wasn't sure I could do jelly shoes again - as I did them first time round as a child in the 90's - but I have seen them on so many girls and I just think they are so cute and so much fun! These Jelly's are actually super comfortable and so light that you hardly feel like ur wearing shoes at all - I think I want another colour now!! Cute style tip : clear jelly shoes go with EVERY outfit, wear them with cute colourful socks to give them a different spin!
Happy Friday Folks
Have a great bank holiday weekend
MWAH
Clare Astra
XOXO