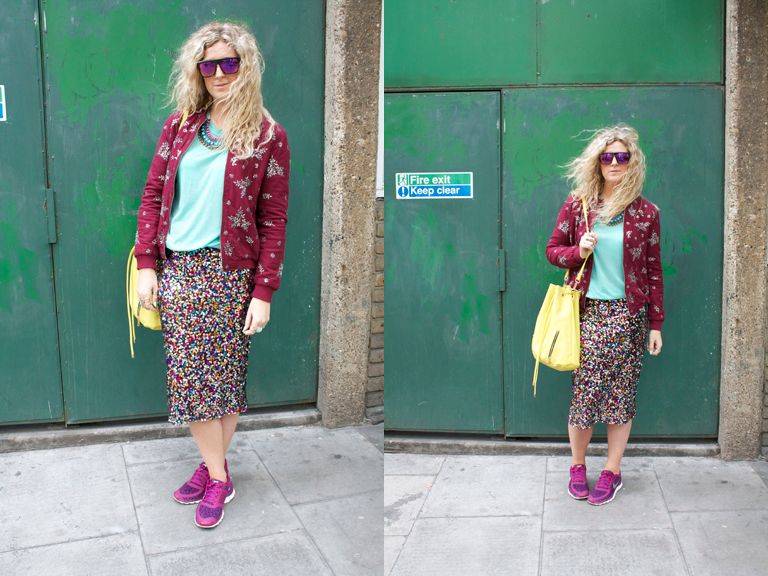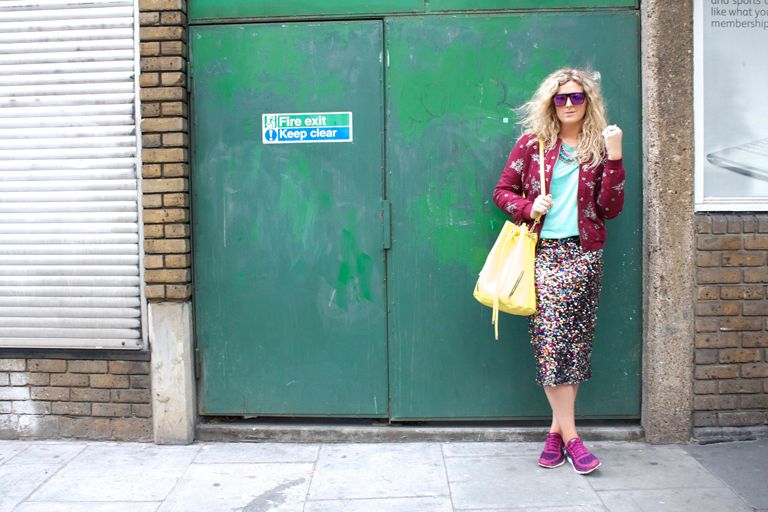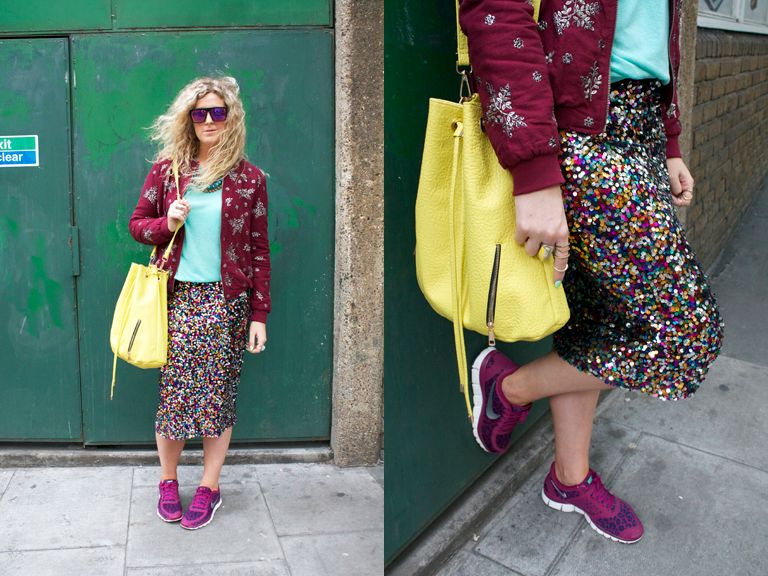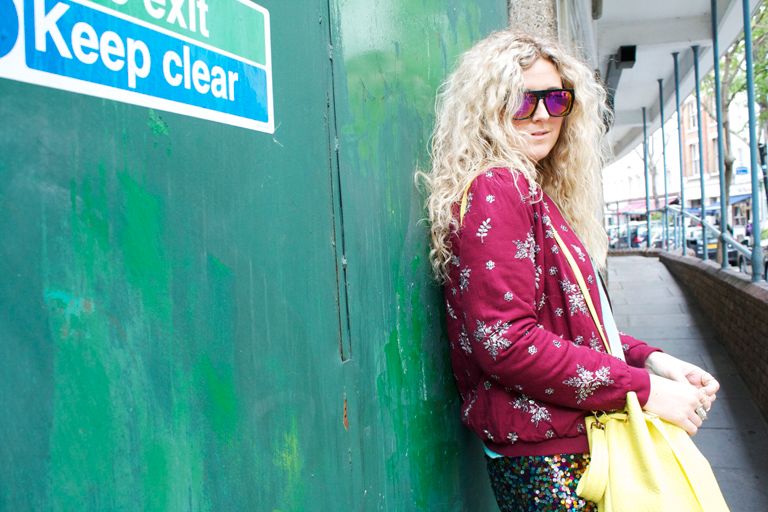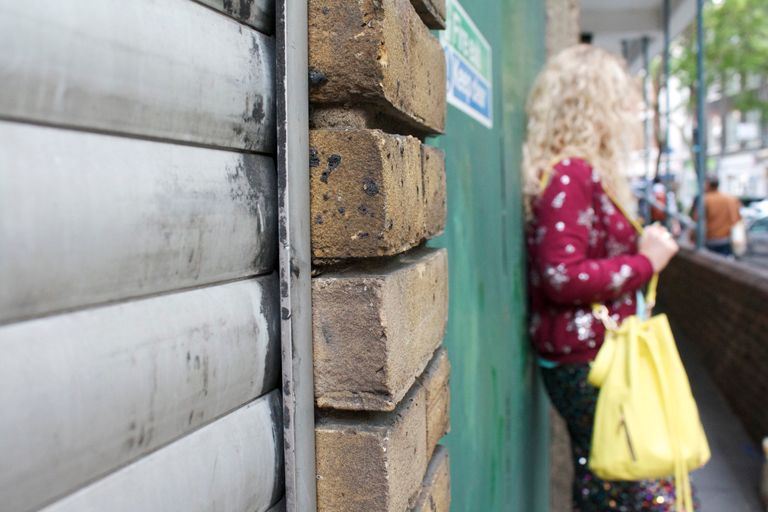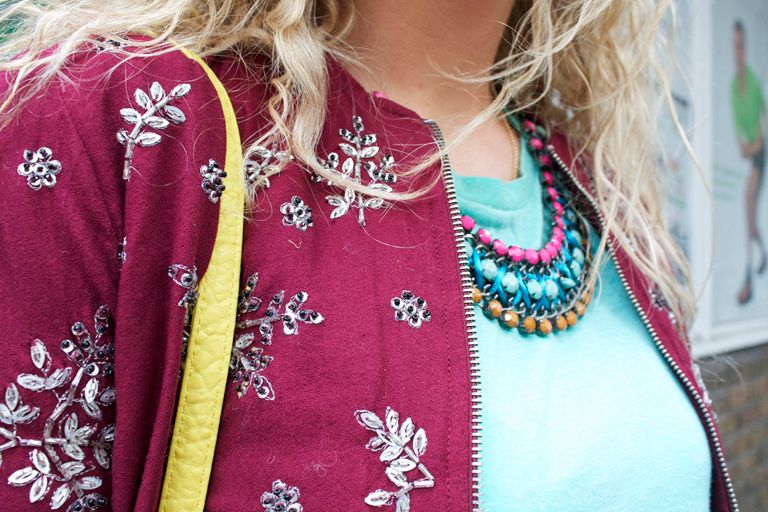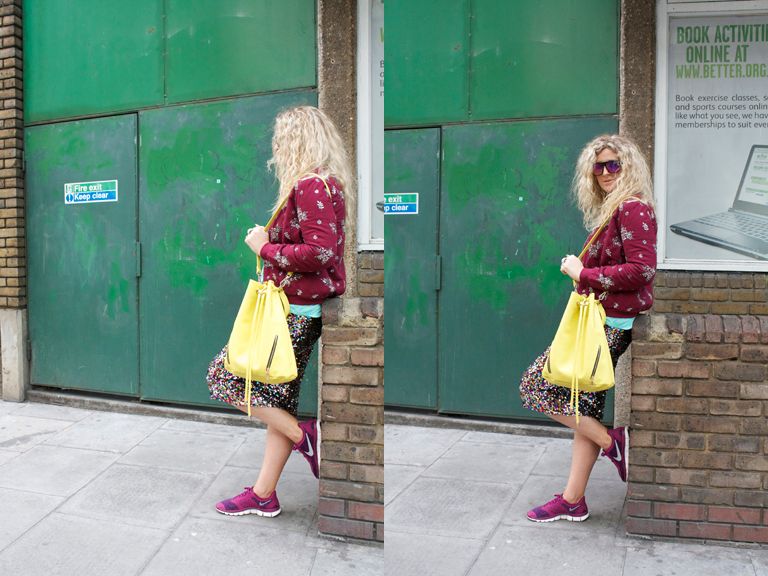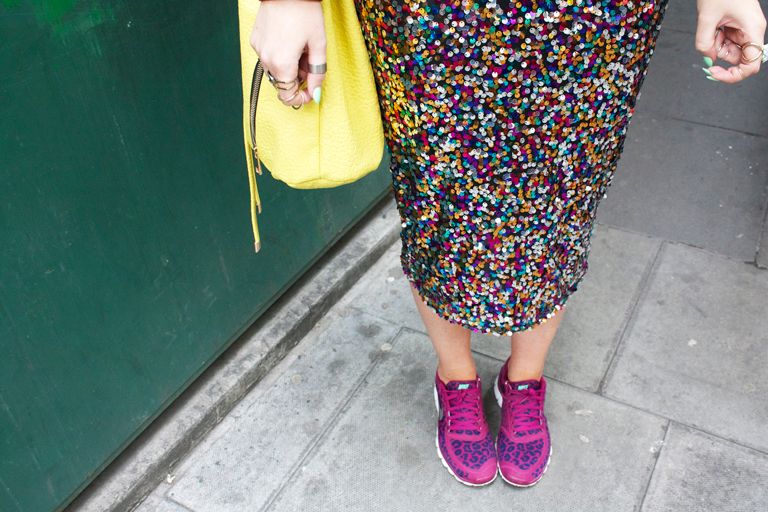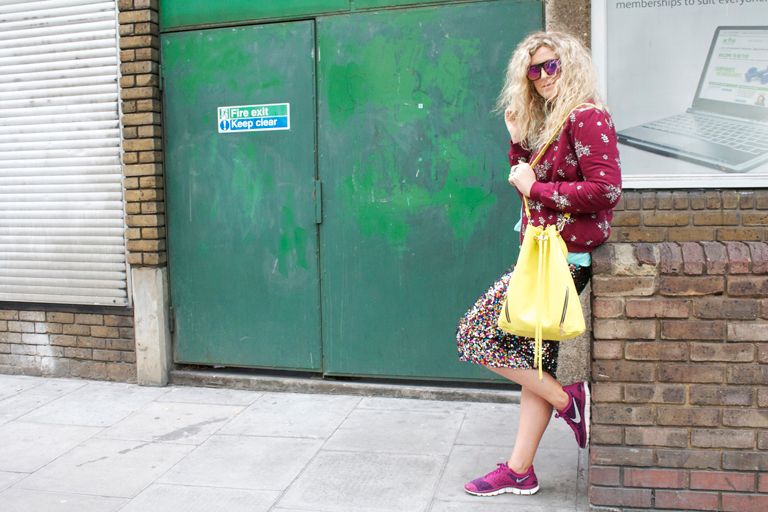 I Am Wearing :
Sequinned Bomber Jacket - Zara
Mint T-shirt - Primark
Sequinned Pencil skirt - H&M
Purple Nike Free Runs - c/o JD Sports
Yellow Bucket Bag - TopShop
Mirrored Sunglasses - Asos
Necklace - Warehouse
Yup I am wearing sequins during the day again - it's my new thing! 2014 is gonna be known as that year I wore a LOT of sequins ;-)
Here are my tips for wearing sequins during the day :
Dress down your sequins with a sports lux edge, add trainers or a pair of slip ons and a cute sweatshirt with your sequinned skirts like I did here.
Wear your sequinned top with a pair of distressed denim boyfriend jeans and a bomber for that "thrown together" look - see this outfit for inspiration
Want to wear that sequinned prom dress again but in a totally different way? Wear it with your black leather biker jacket and a pair of black biker boots - seen on me here
In all outfits keep your colours complimentary and have fun with your fabrics!
I would LOVE to see your daywear sequin pics - send me links or email them over!
Have a great week beauties
XOXO
Astra
PS Don't forget to enter my Malibu Giveaway