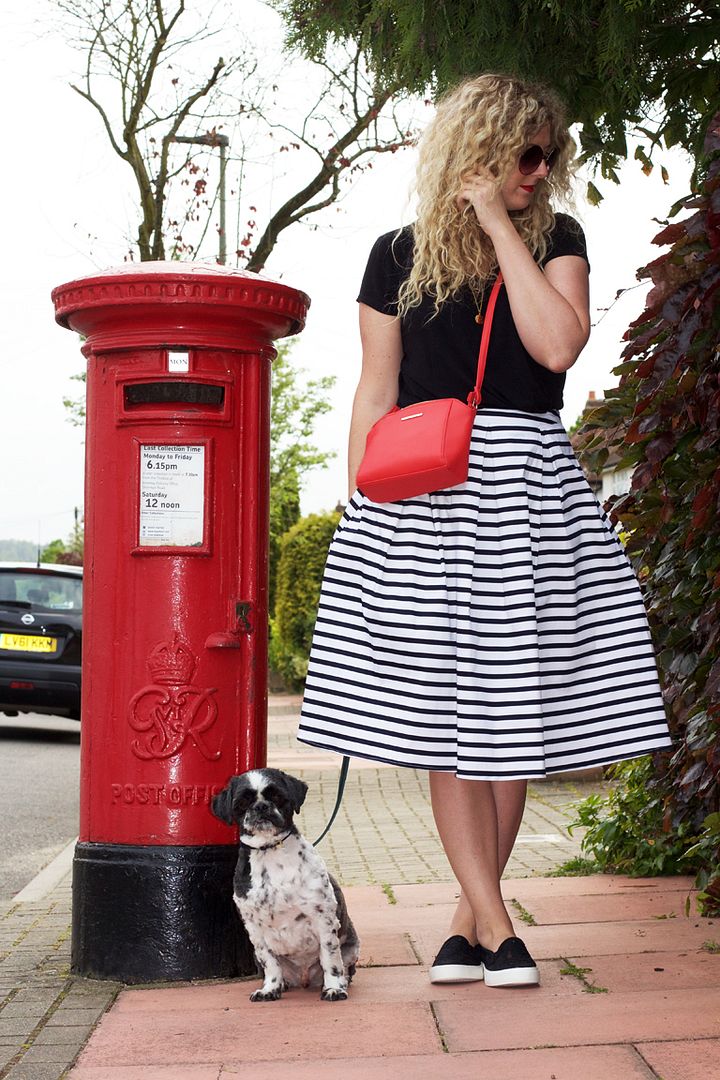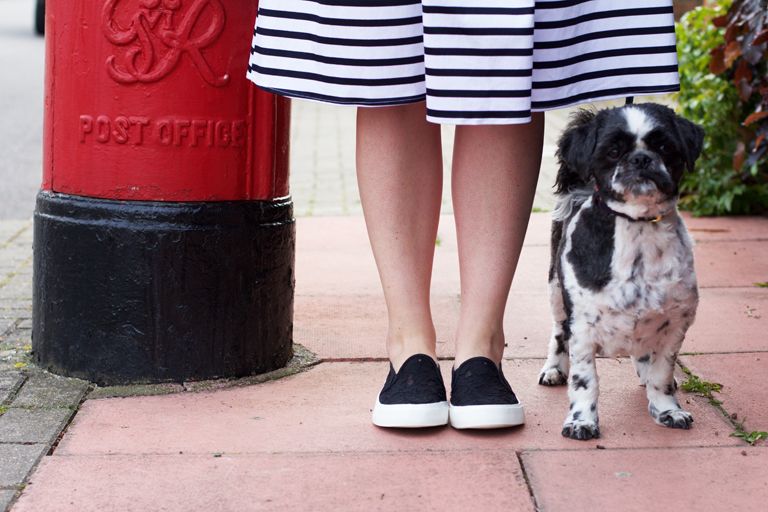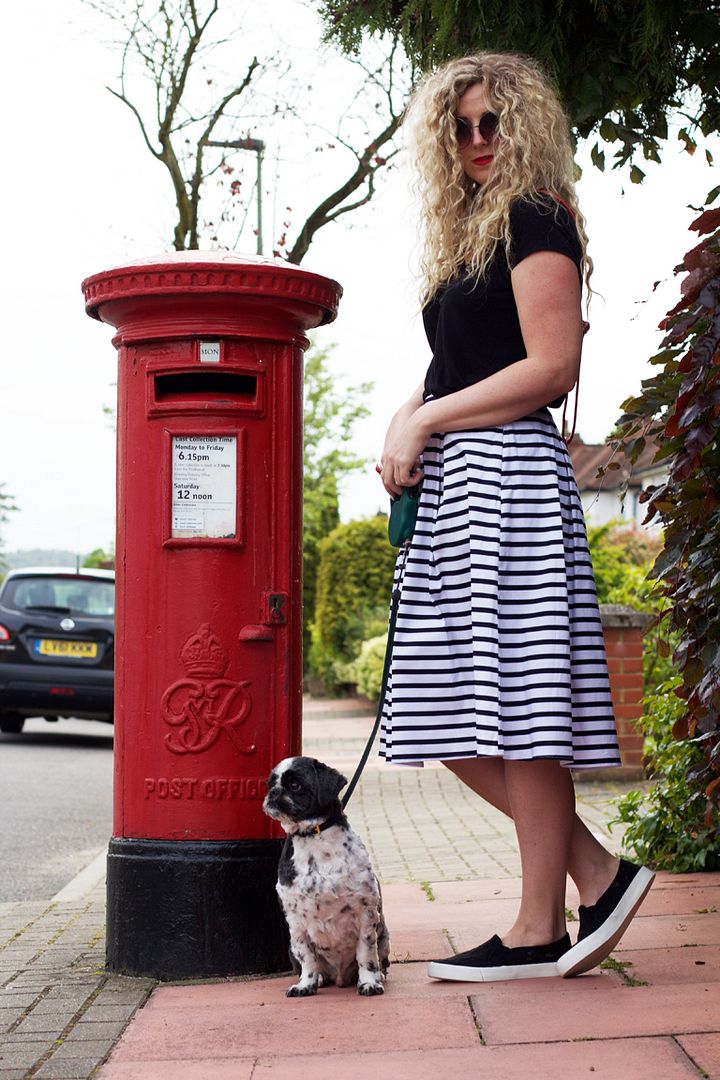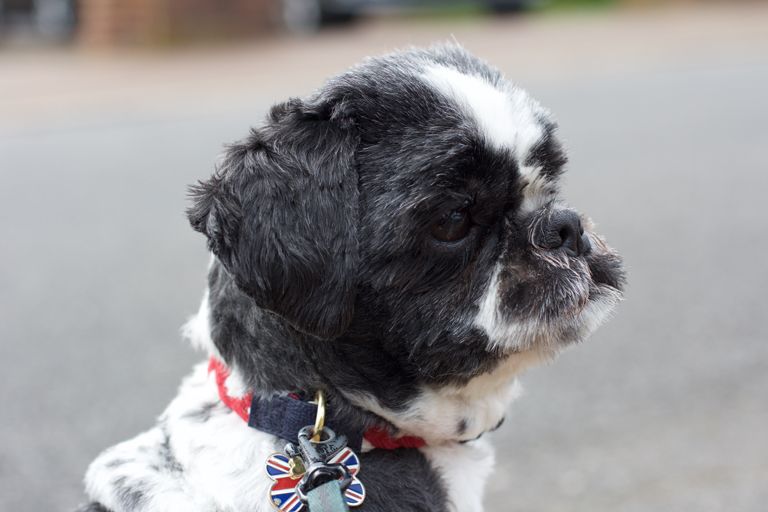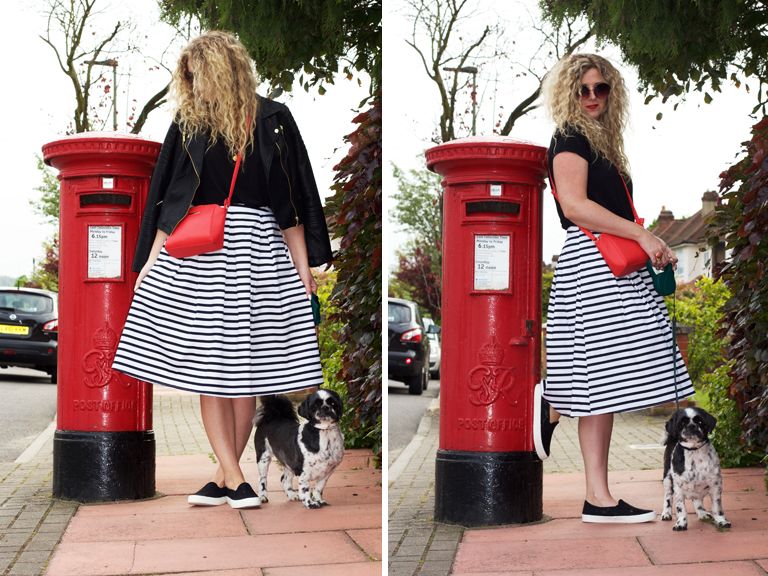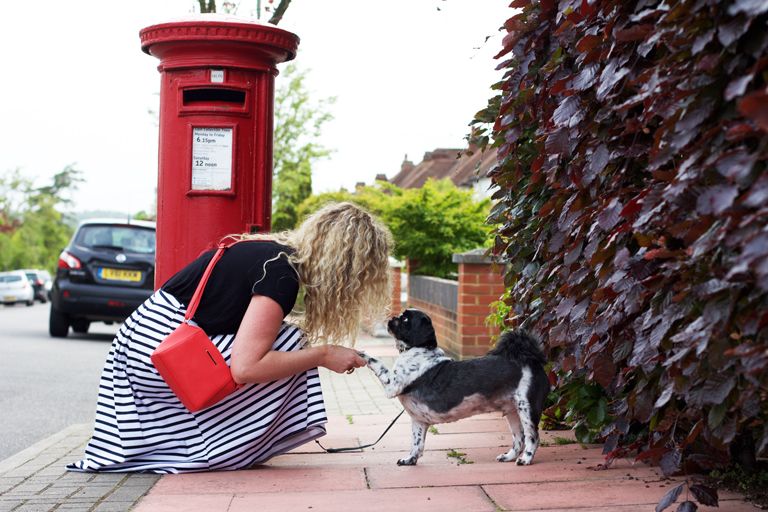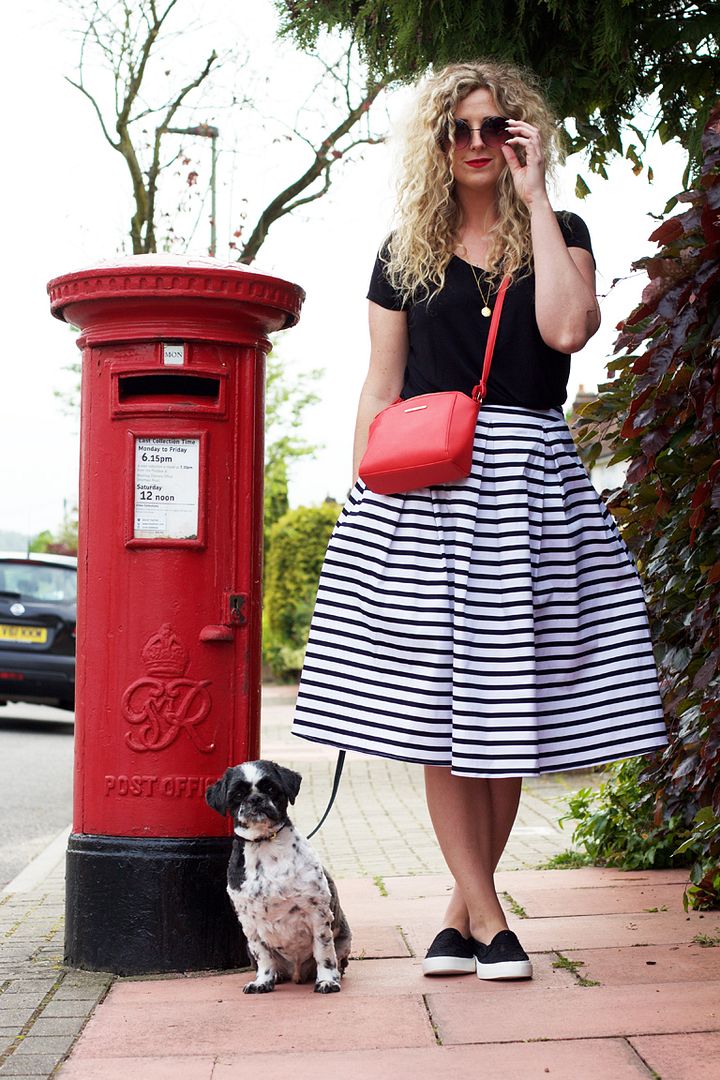 I Am Wearing :
Black V-neck Tee - Asos Tall
Striped Full Midi Skirt - New Look
Leather Biker Jacket - Miss Selfridge
Lace Slipons - F&F
Sunglasses - New Look
Necklace - Accessorize
This is my 5th and final look from my 5 days in F&F footwear and it's probably my fav shoot because my little Captain Bob gets to feature along side my monochrome lace slip ons.
He is the cutest little thing and just loves having his photo taken!
I spotted this adorable New Look skirt on one of the press girls at their AW15 press day - she looked so beautiful in it I literally left the venue and walked straight into the Oxford Street store and bought it.
This happens all of the time at press days - the press staff are always so well turned out and always reping their own brand that you cant help but leave with wardrobe envy - and a shopping list as long as your arm!
I hope you have enjoyed my F&F footwear features, have a great weekend darlings.
MWAH
Clare Astra
XOXO