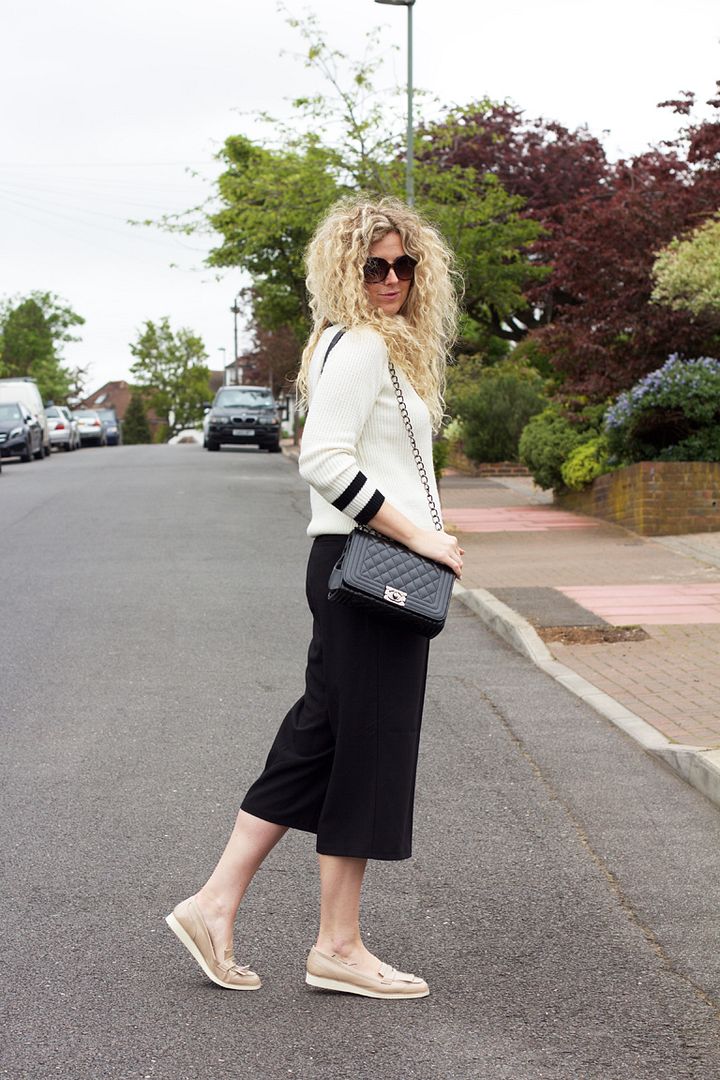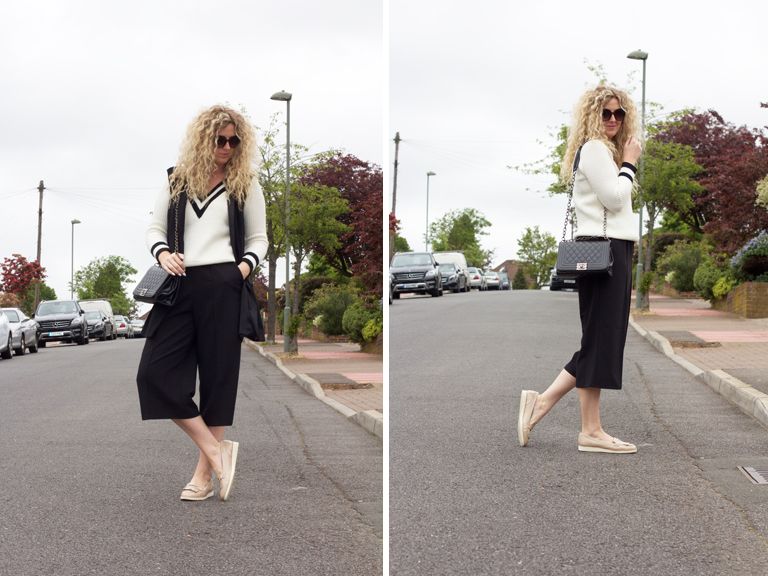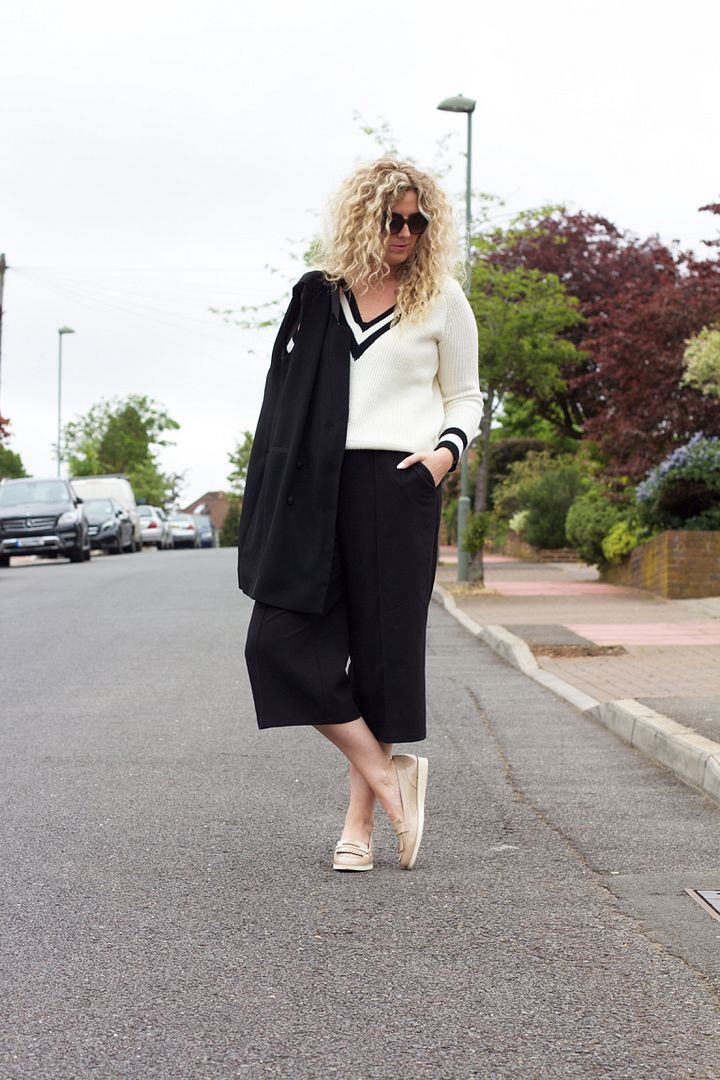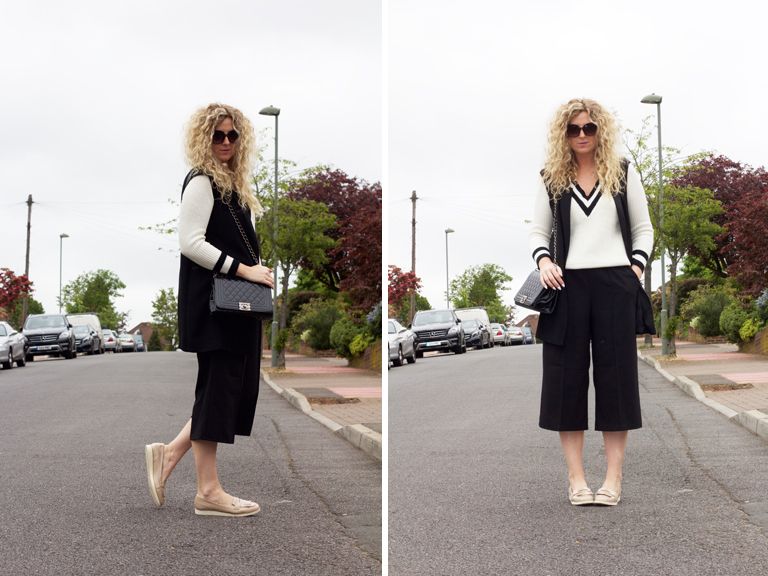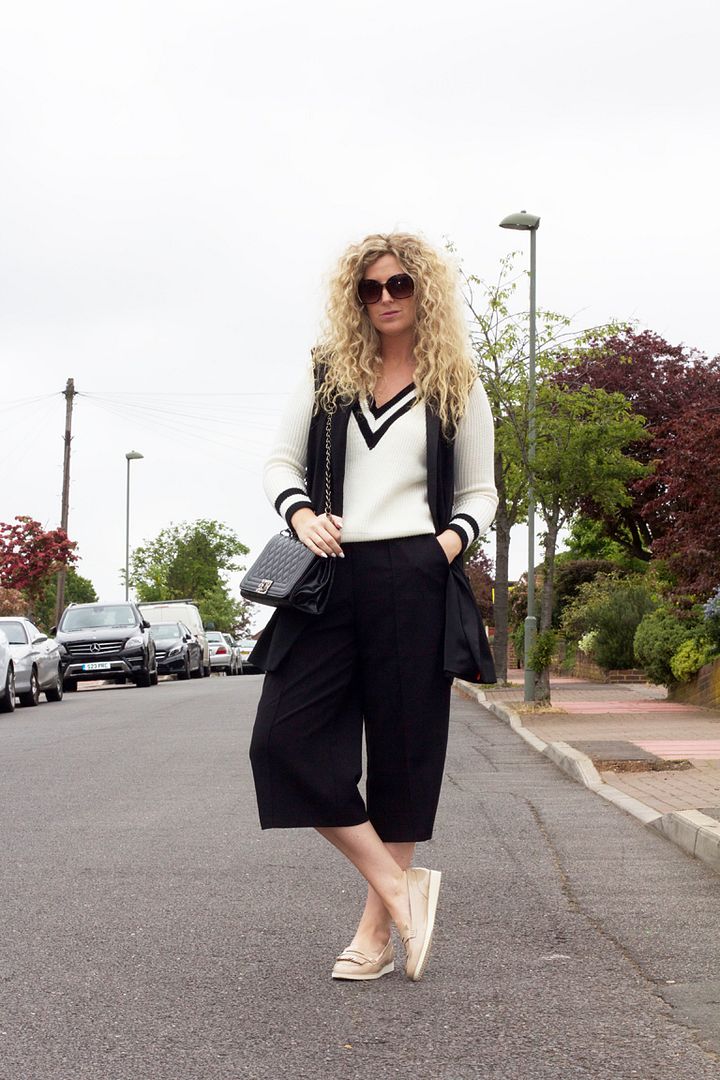 I Am Wearing :
Sleeveless Blazer - River Island
Cricket Jumper - OASAP
Black Culottes - ASOS
Sunglasses - New Look
Fringe Loafers - F&F
Day 2 of my 5 days in F&F shoes feature and I have opted for these cute fringe loafers - now down to just £10 these nude shoes will go with every colour in your wardrobe.
I love wearing culottes - they have the floaty freedom of a skirt without the worry of a "knicker flash" when you are running about town or sitting cross-legged on your chair at work!
The sleeveless blazer is a big hit this season and a great way to keep warm and stay cool at the same time, something every girl in the UK struggles to do in the ever changing Great British Summer weather.
Happy Friyay darlings, I hope the weekend brings you lots of sunshine and happiness
MWAH
XOXO
Clare Astra