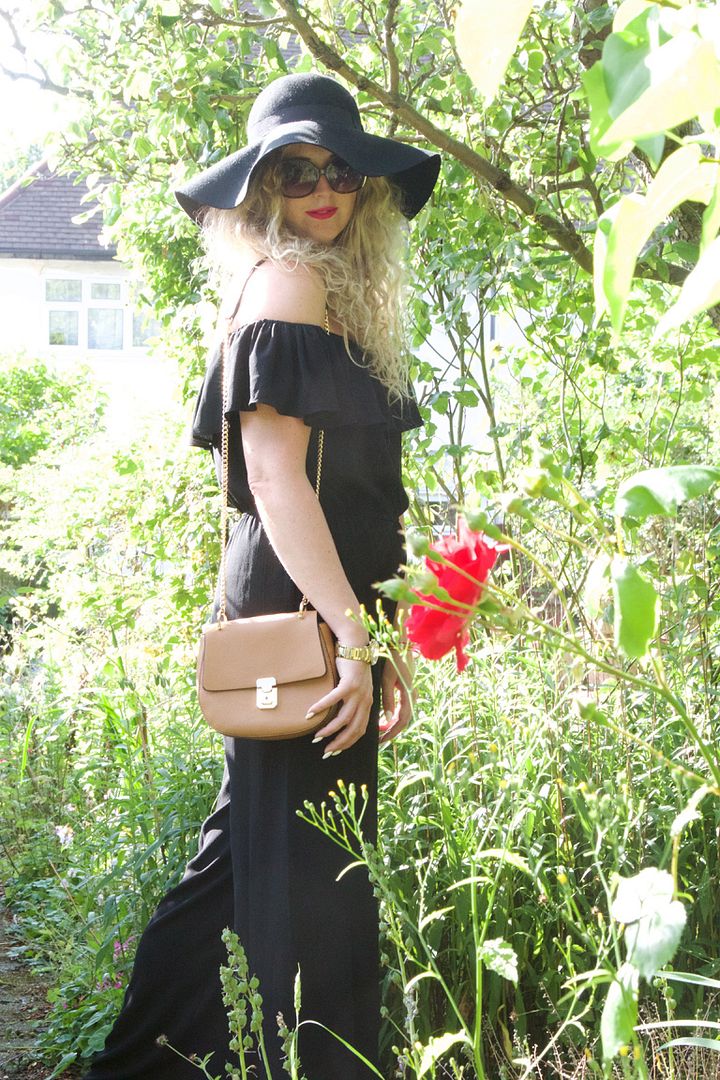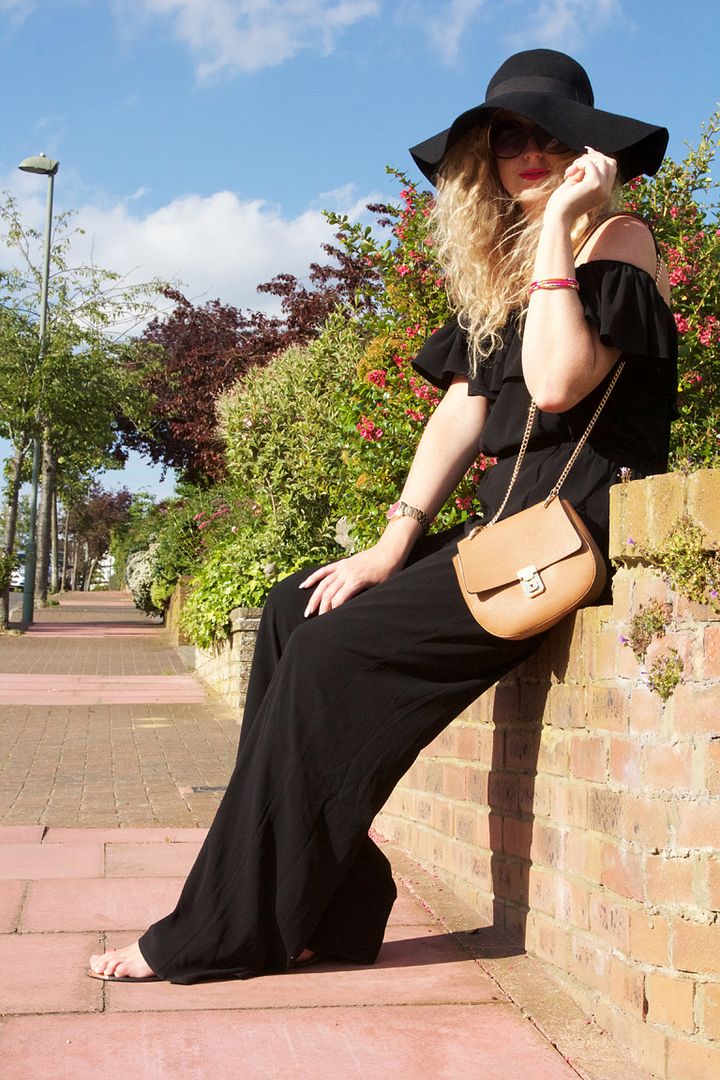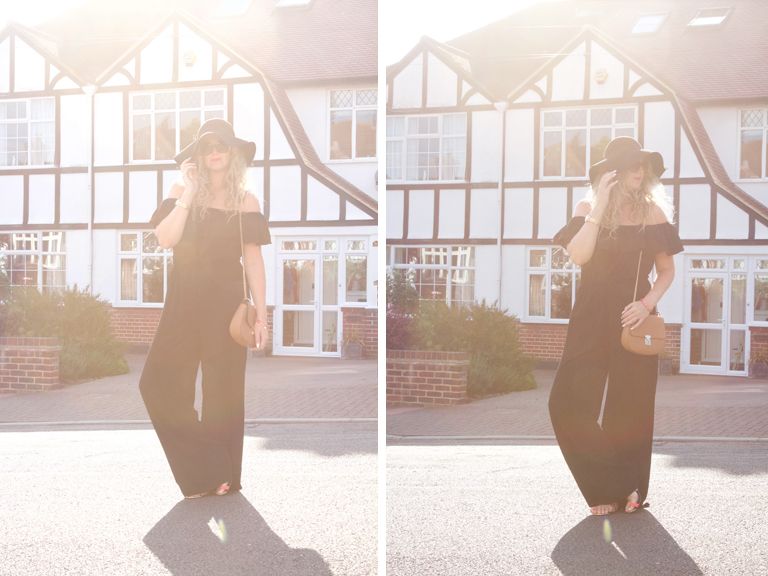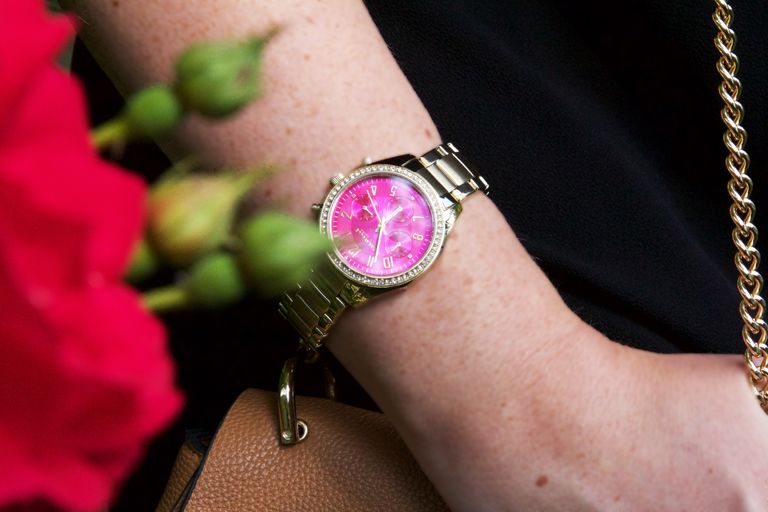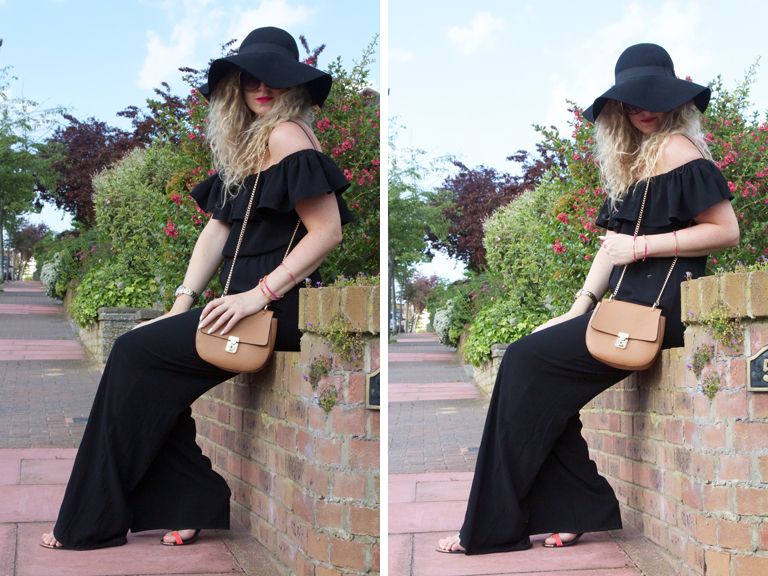 I Am Wearing :
Wide Leg Jumpsuit - Asos
Pink Face Watch - Caravelle
Cross Body Bag - forever 21
Sunglasses - New Look
Sandals - River Island
Summer is finally here!!!
When Caravelle New York asked if I'd like to style one of their SS15 watches I instantly fell in love with this pink face beauty - I have been wanting a watch with a pink face for ages, I am so giddy about this one I can't tell you how happy I am! I also knew that I had the perfect outfit (newly purchased) just waiting in my wardrobe for a beautiful watch to set it off just right.
As the theme of this outfit post is "Summer trends with Caravelle New York" I have managed to pull off 3 of this summers biggest trends all in this one outfit (3 for the price of 1 is how I like to roll!)
Off the shoulder tops are a big trend this summer - taken from the 70's they are perfect for shoulder baring without feeling like you have too much skin on show and they dont need adjusting all day long like a strapless top (no nip-slip dangers with an off shoulder!).
The jumpsuit - a trend carried over from last summer - only unlike last years prints and florals this years jumpsuits are a more demure block colour of black or white.
The third and final trend being a big fav of mine this season - the wide leg trouser - they really are the most comfortable and easy to wear trouser of the season.
And that my darlings is what I like to call a smart buy :-)
However the real star of the show has to be my pretty pink faced watch.
Do you like it?
Would you like one of your very own?
*GIVEAWAY COMING SOON*
Pop back later in the week for a lovely Caravelle New York watch shaped giveaway!
Hope your weekend was sun filled and happy :-)
MWAH
Clare Astra
XOXO