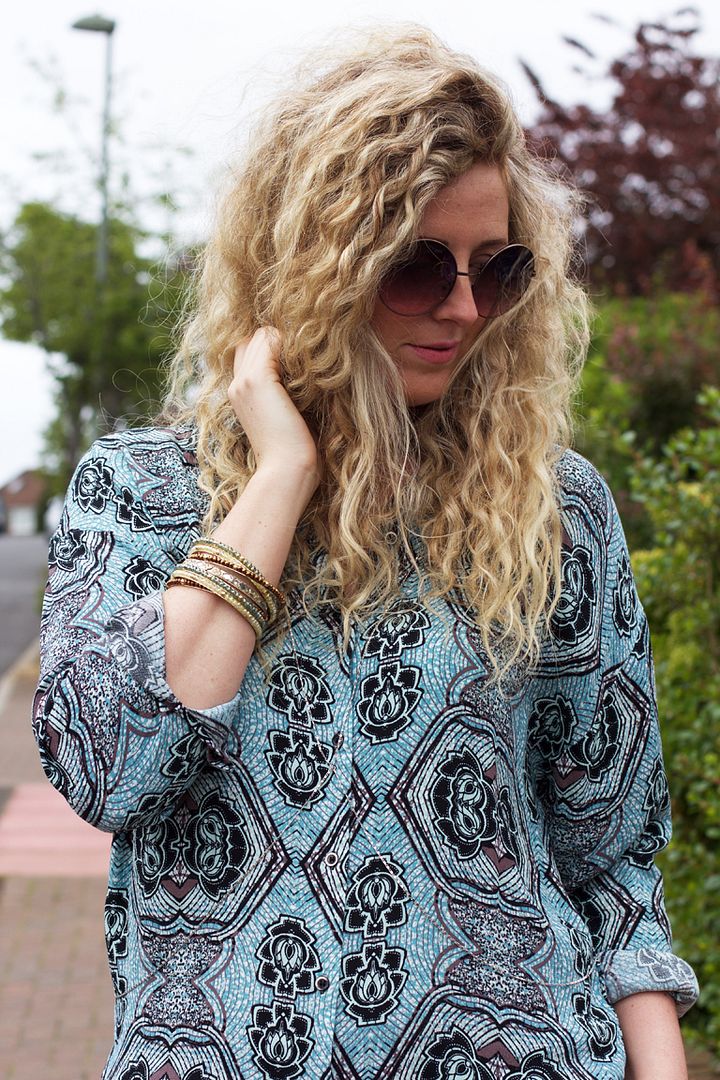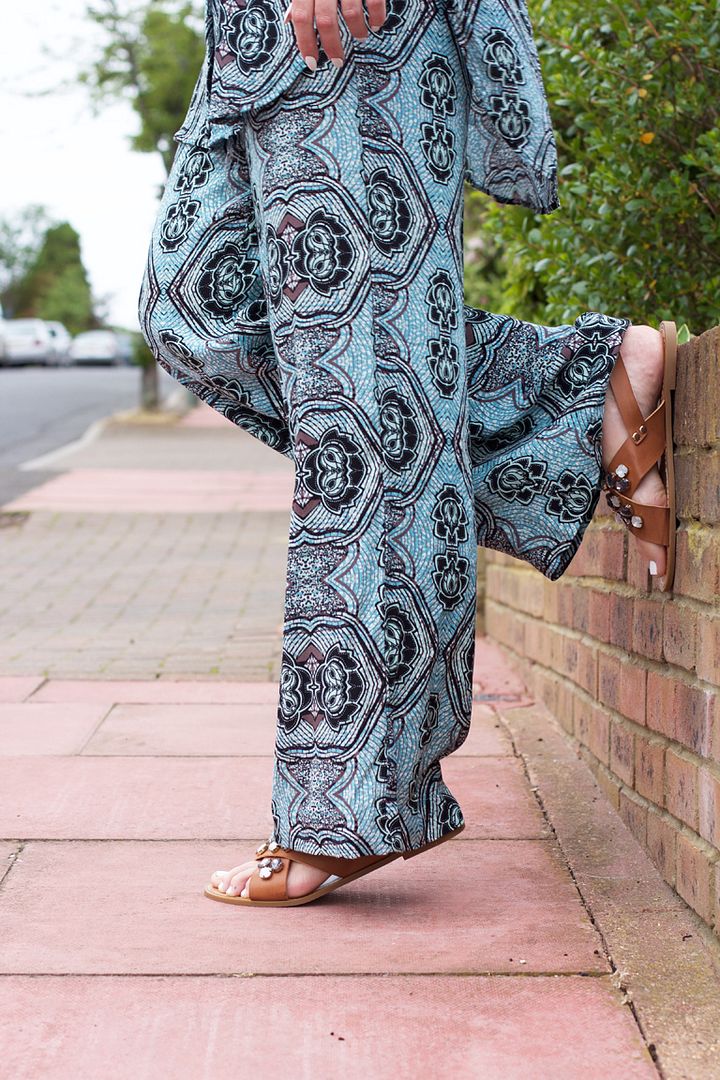 I Am Wearing :
Tunic - H&M
Wide Leg Trousers - H&M
Jewelled Sliders - F&F
Oversized Round Sunglasses - New Look
Day 4 of my 5 days in F&F footwear belongs to these super cute bedazzled sandals - at just £16 they wont break your holiday clothes budget.
This H&M co-ord wide leg trousers and matching tunic is one of my fav summer purchases - worn together for maximum impact or worn separately with a basic tee or jeans - the lightweight fabric and tribal print has every element needed for a great summer outfit.
I hope you love this look as much as I do, so far it seems to have had a bit of a "marmite" reaction - you either love it or you hate it! Which camp are you in?
(my husband is in the hate it camp ;-) )
I love it!!
Happy Hump Day Friends
MWAH
Clare Astra
XOXO