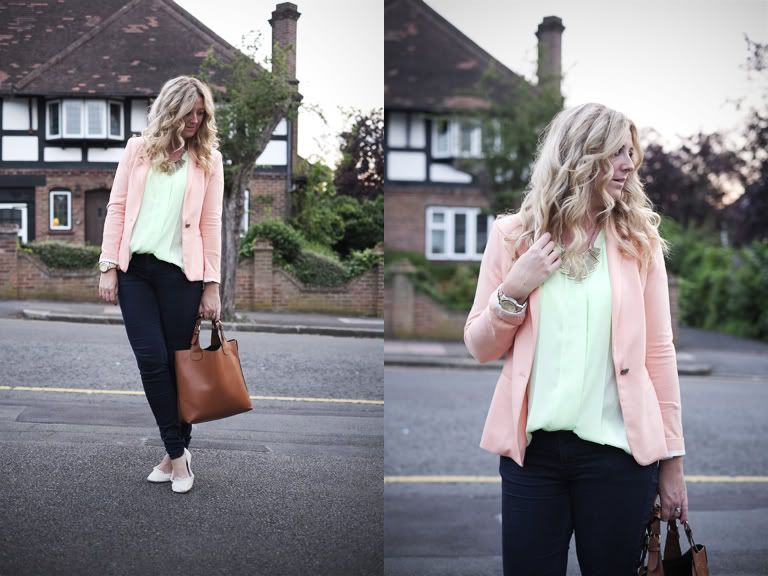 I Am Wearing :
Coral Blazer - Zara
Neon Blouse - H&M
Navy Jeans - Primark
Glitter Pumps - TopShop
Necklace - Primark
Zara Bucket Bag - Ebay
Watch - Michael Kors
I always struggle with what to wear in the summer when going out for drinks! I dont want to be too hot but I still want to look like I am out for the evening!
I bought this blazer in the Zara sale and I must say I am loving how it looks and feels! Zara blazers are always so well cut and the fabric is just gorgeous.
I hope you are all enjoying the summer wherever you are! I got to go to the Olympic Beach Volley ball on Saturday and it was just AMAZING! I am totally addicted to the Olympics and SOOOO proud of our athletes and my Capital city for putting on one the greatest sporting parties ever!!
GO TEAM GB!!!
Big LOVE to you all
xoxo