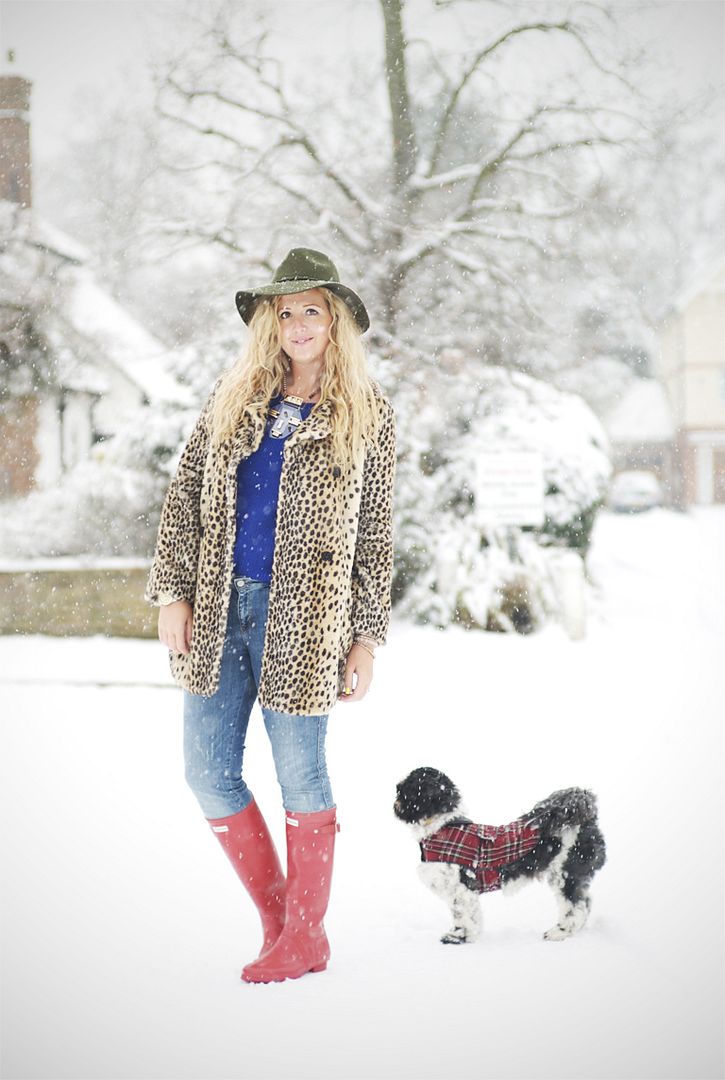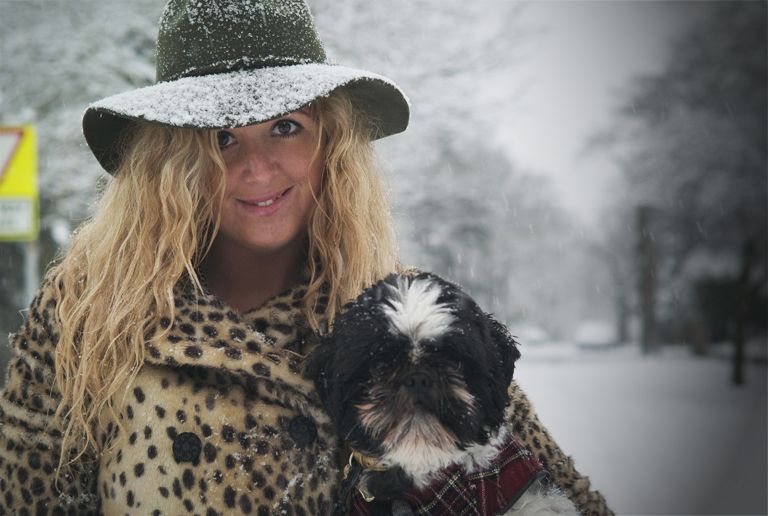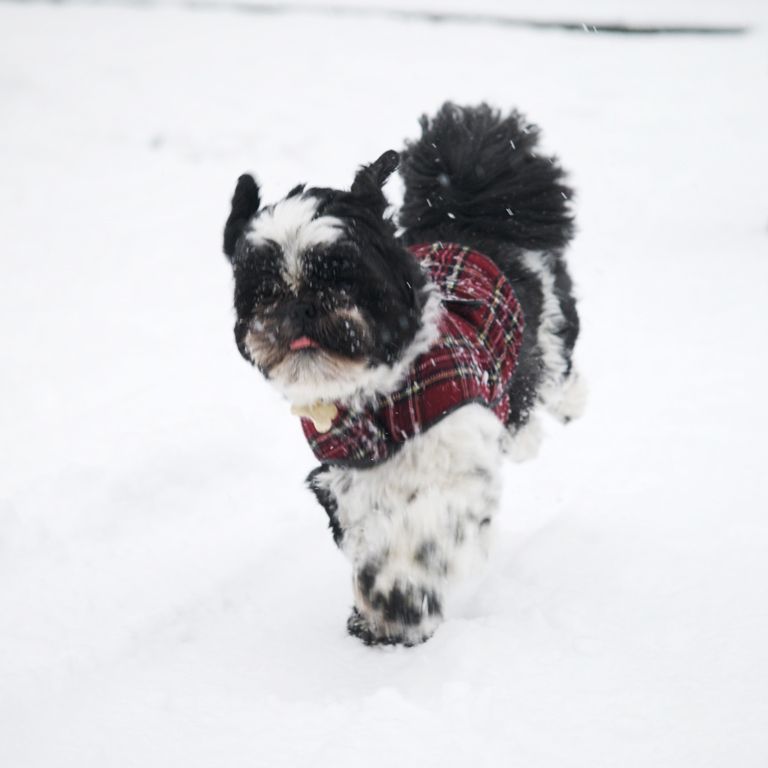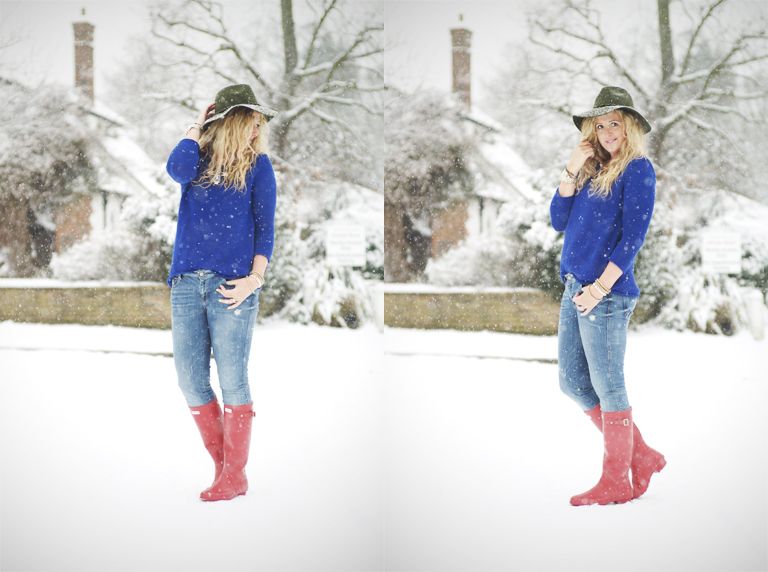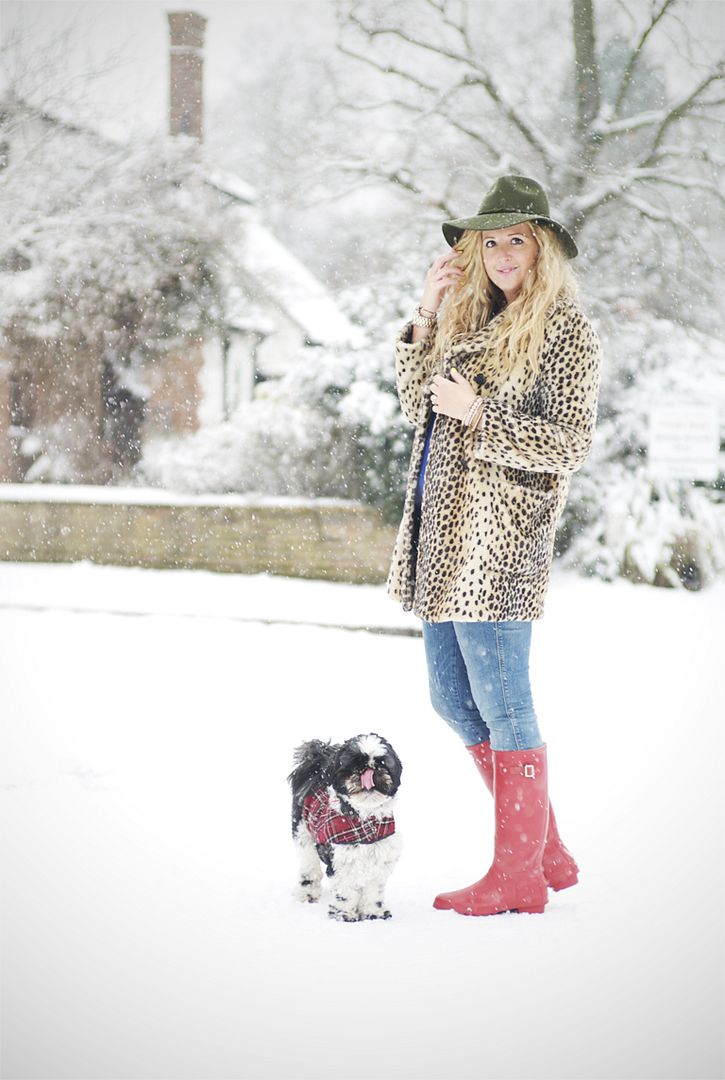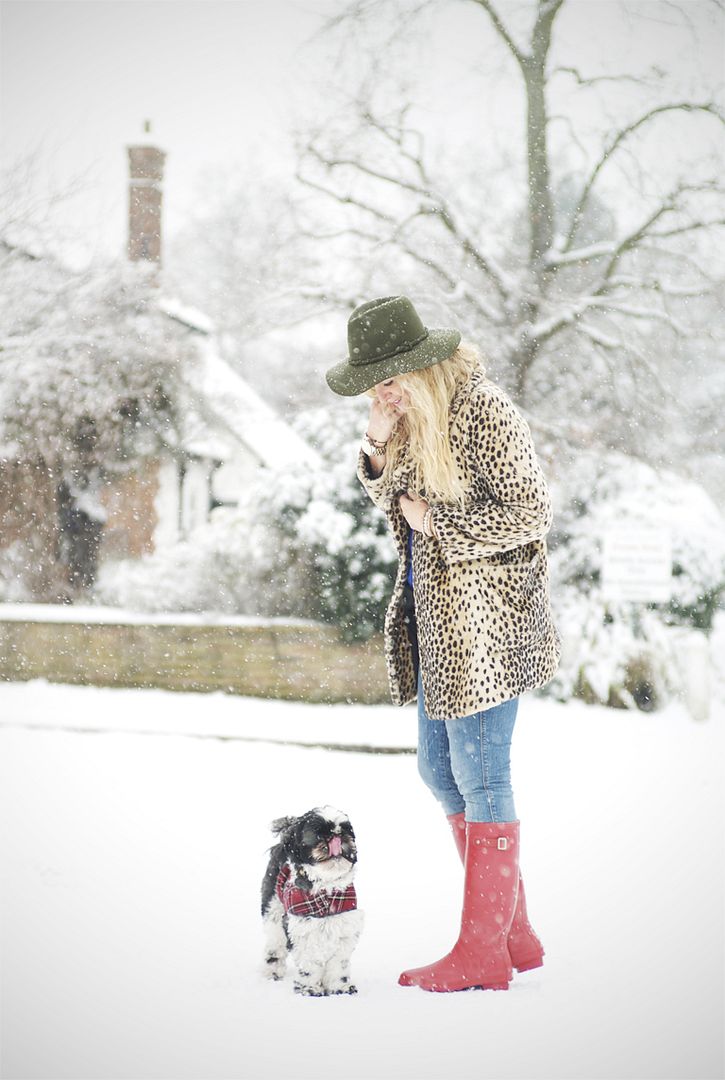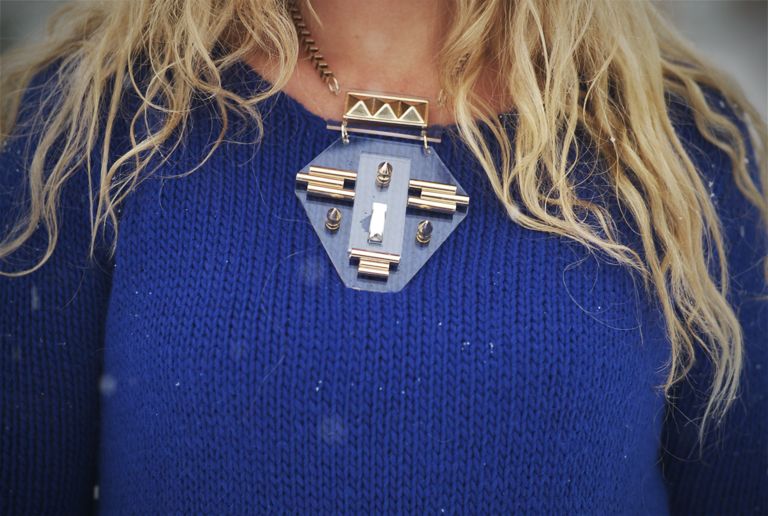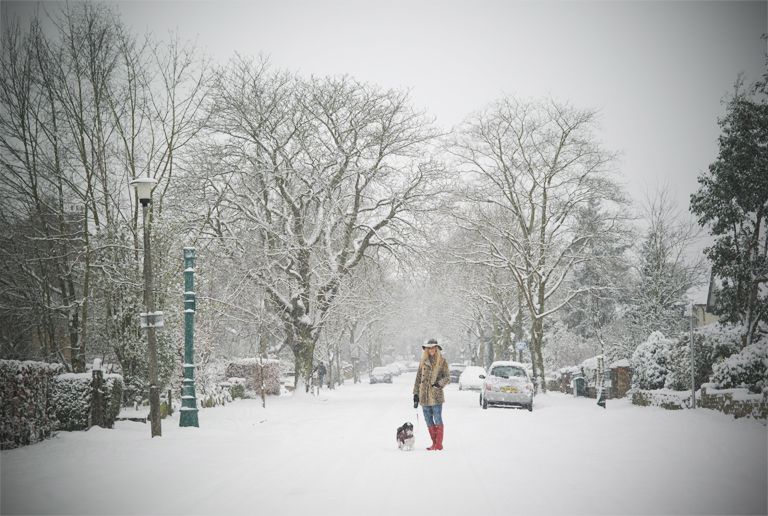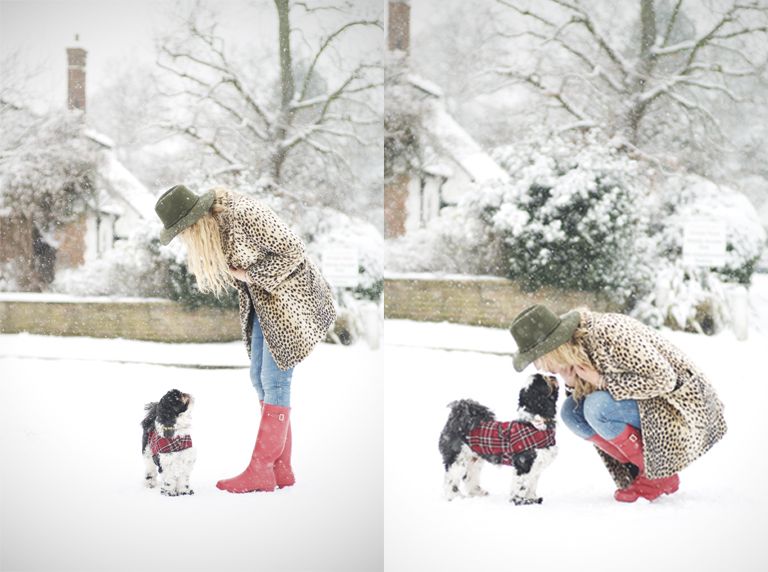 I Am Wearing :
Leopard Print Fur Coat - Forever 21
Blue Sweater - Zara
Blue Jeans - Zara
Red Wellies - Hunter
Fedora - TK Maxx
Aztec Necklace - Diva
Watch - Michael Kors
I just bought these Hunter wellies from Costco for a bargain price of £22 in the sale!! Waaahooo! And 3 days later it snowed and I got to wear them! So I guess you could blame me for the weather as I was looking for any excuse to get these red beauties out before Glastonbury! I love it when something you ordinarily can't afford goes into the sale and becomes available to you! Thanx Costco!!!
How cute does wee Captain Bob look in the snow!? He was having such a great time running around eating snow and bounding through the deep stuff like a little lamb. Gotta love him!
Mucho Love