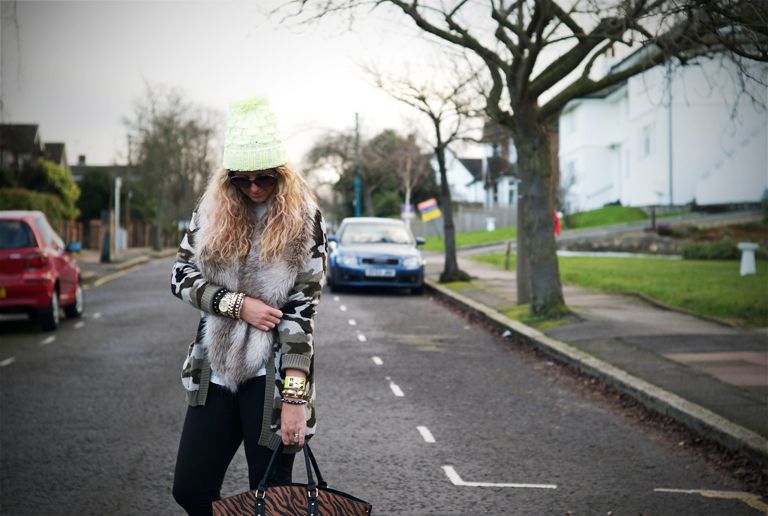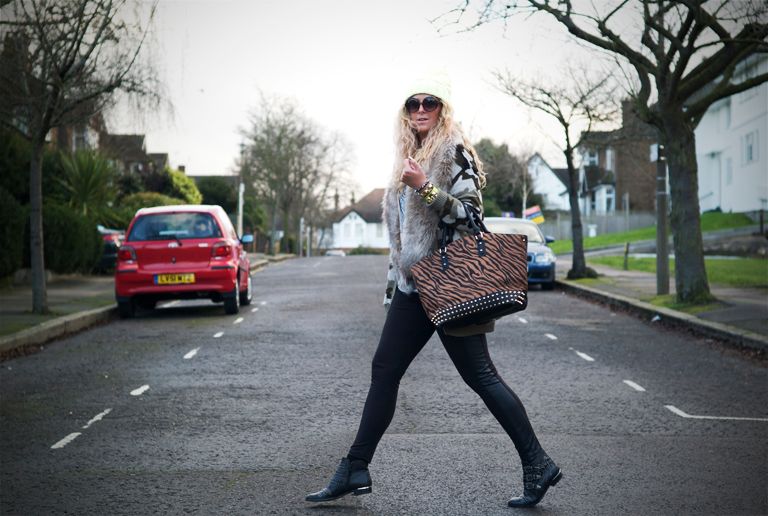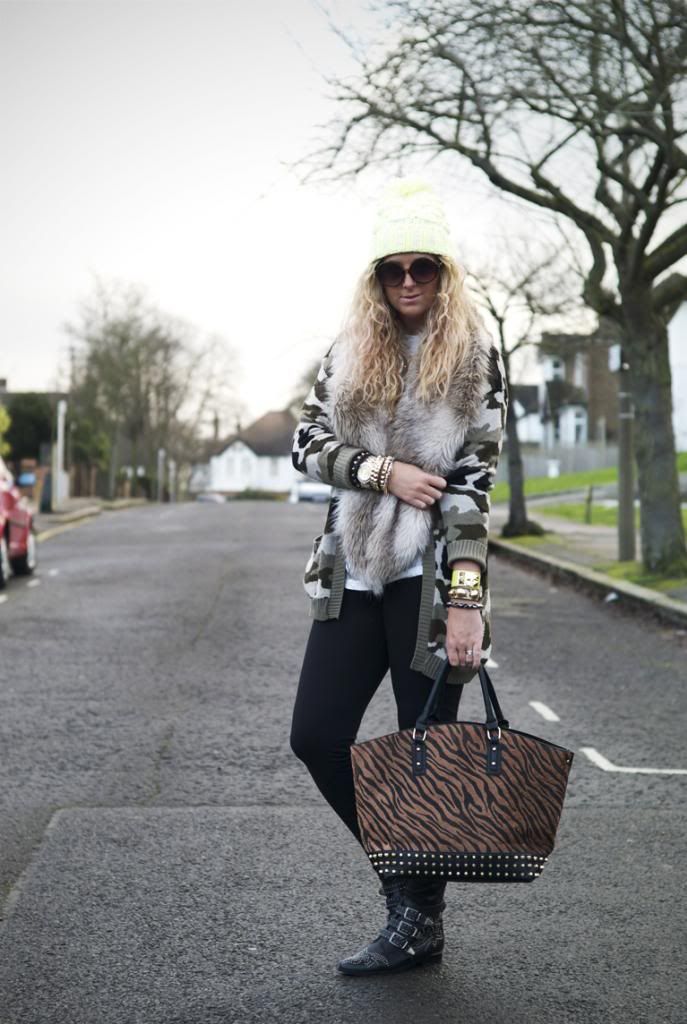 I Am Wearing :
Neon Bobble Hat - River Island
Camo Cardi - Primark
T-Shirt - Illustrated People
Leather Panel Leggings - Primark
Fur Stole - H&M
Studded Buckle Boots - Office (old)
Studded Bag - St Johns Market Liverpool
Big Round Sunglasses - H&M (old)
Bracelets - Primark & Diva
The snow has gone but the rain has arrived! I just cant win.
So I have had a crazy busy weekend - which was sooo NOT rock and roll! I totally cleaned my house! Crazy right?!! - Sometimes my life is SO boring I dont even know why I am talking about it!
In other news - my obsession with neon is growing rapidly with 2 new neon items added to my wardrobe this week! One of them being this cosy bobble hat from River Island.
I have been searching for a cool neon yellow bag either an oversized clutch or tote, but I havent found any in my price range aka CHEAP! If you see any on the high street or ebay please, please, please could you send me a little tweet or email or comment on a post - Thank you guys!
HAPPY MONDAY LOVELIES
xoxo