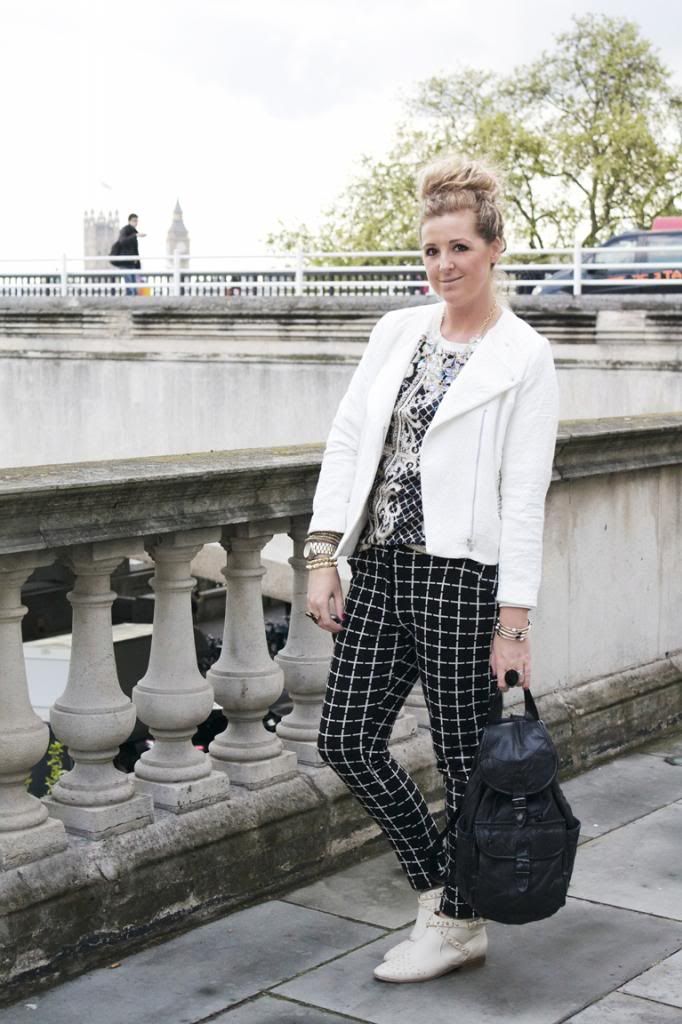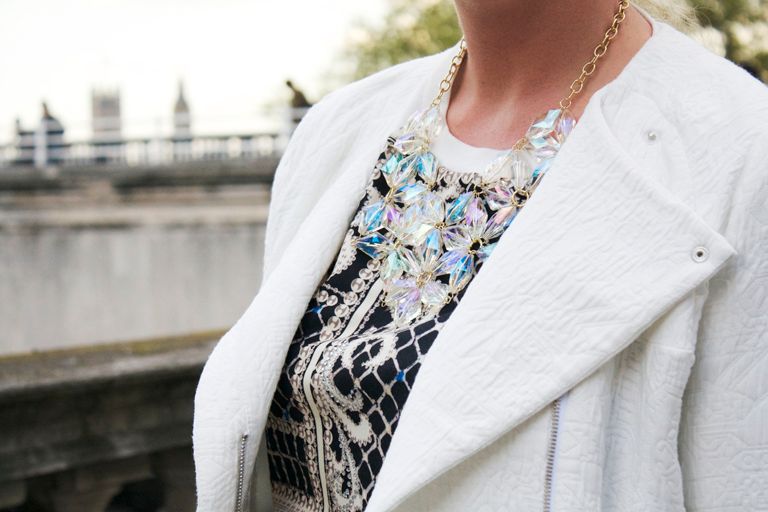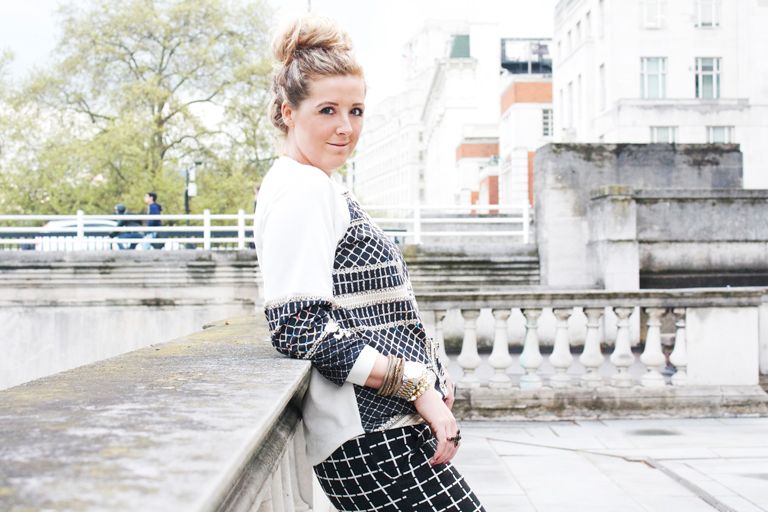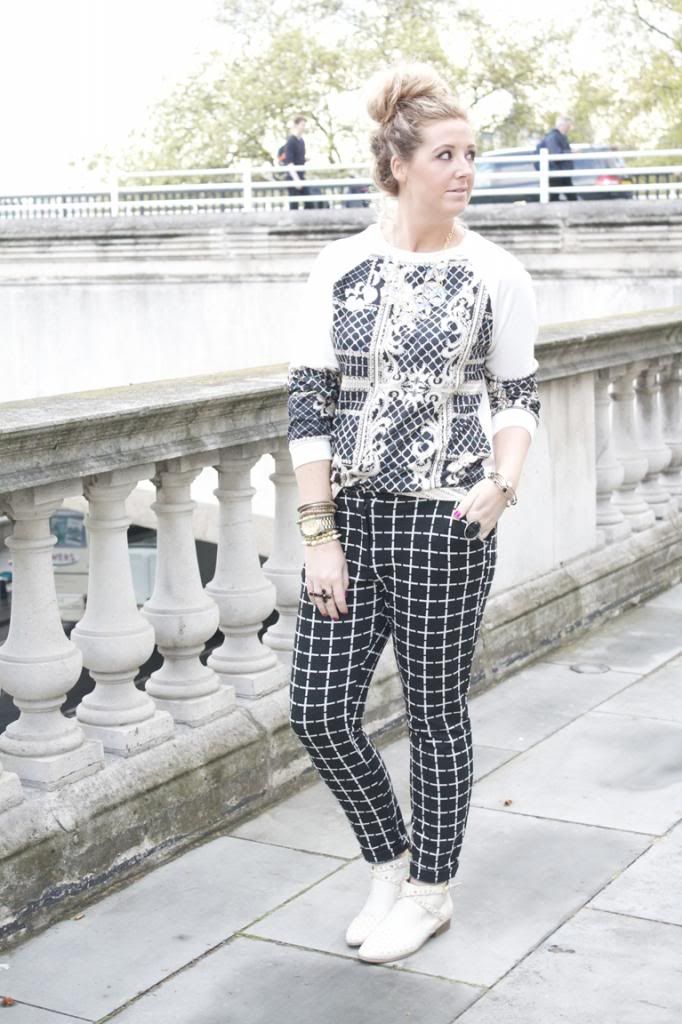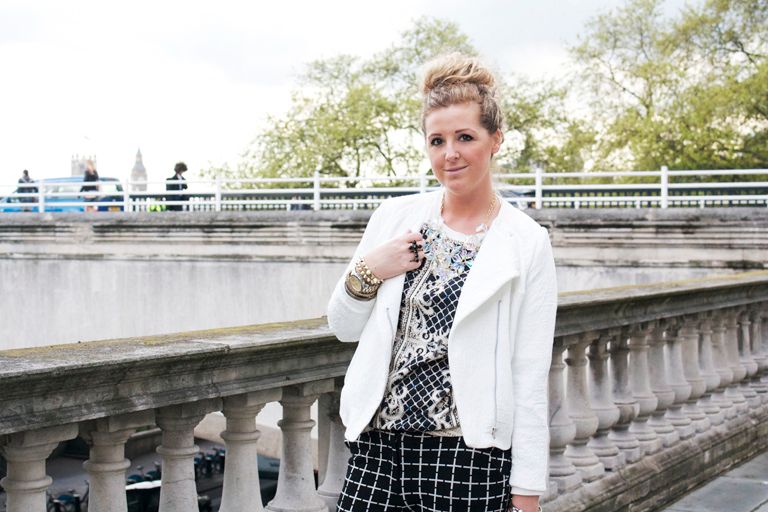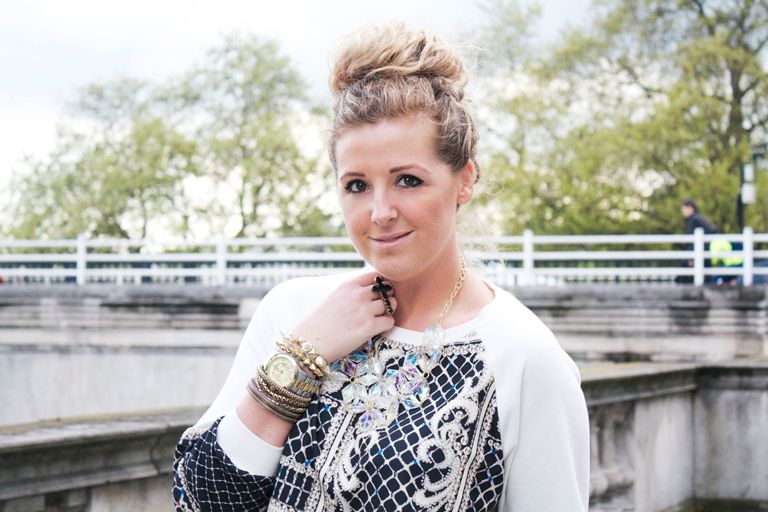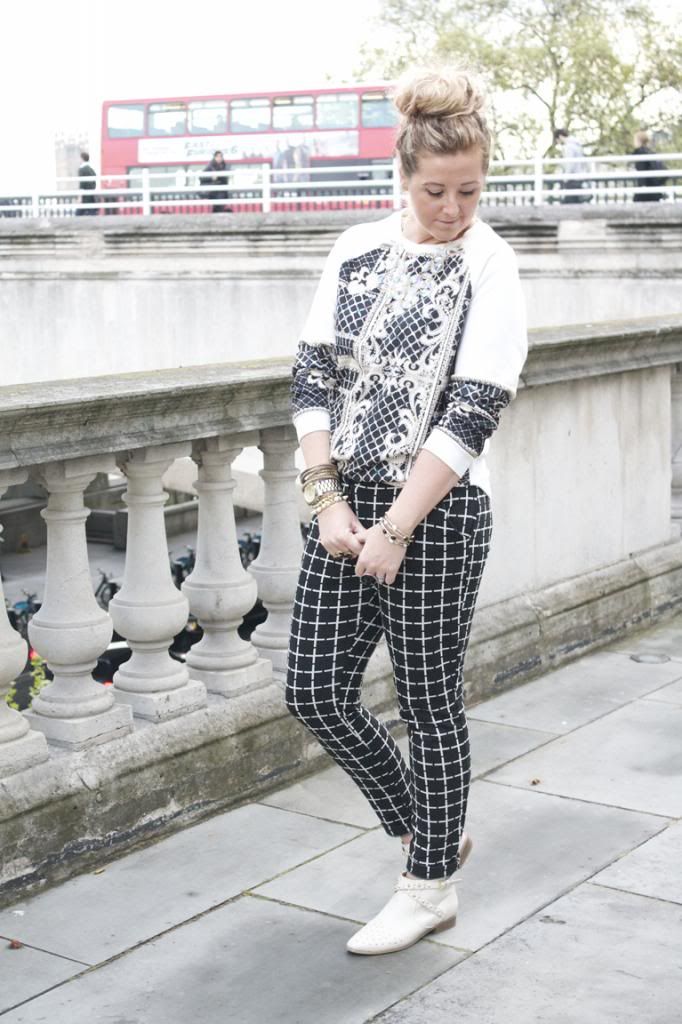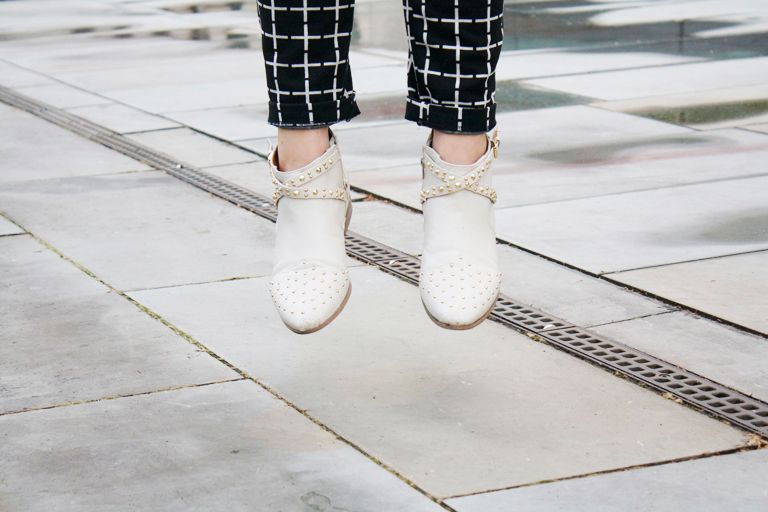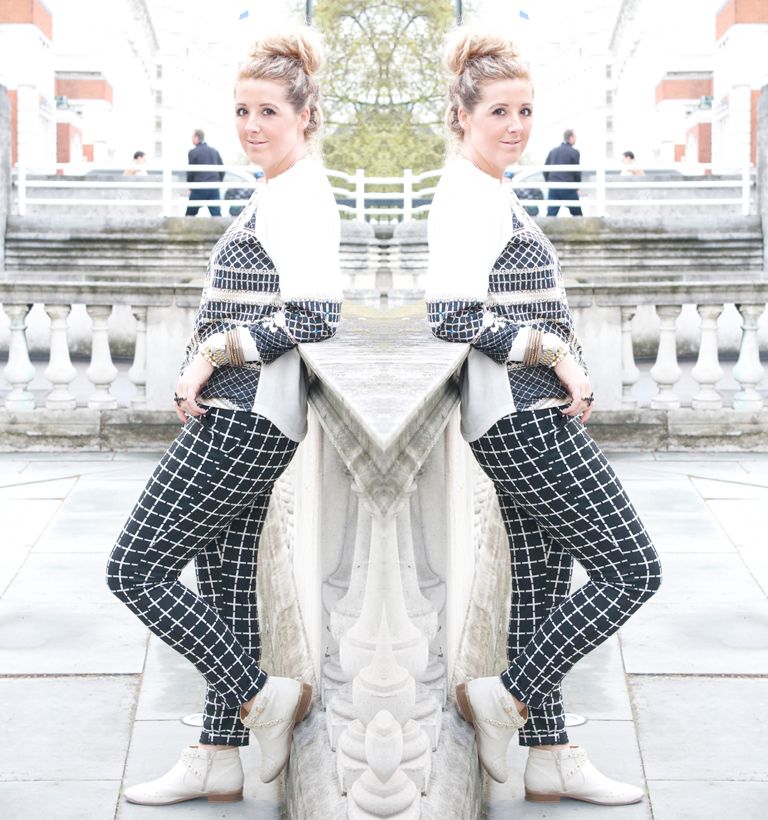 I Am Wearing :
White Jacket - H&M Trend
Monochrome Jumper - China Doll
Checked Trousers - Asos
Studded Boots - Matalan
Leather BackPack - Vintage
Watch - Michael Kors
Necklace - Primark
I dont often wear my hair up - because I think I have the worlds longest neck .. dont look at it! But I do like a top knot, so I am trying to mix it up a bit! I went to a couple of press days in this outfit, and nobody recognised me with my hair up!
The weather is finally getting better in the UK! hip hip hurray .... I even wore sandals yesterday!
I hope you have all made the most of your weekend in the sun and have a brilliant Monday - if thats even possible I'm not quite sure!
Much Love