Boohoo sent me this super cute t-shirt dress to DIY and style up for festival season - so here is my step-by-step guide to a fringed maxi dress ...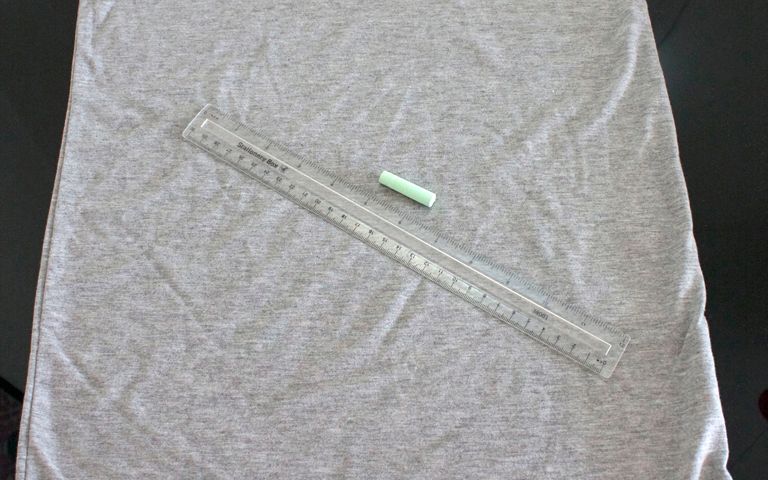 Step 1 : Decide how long you want your fringe to be - it may help to mark the length on the dress whist you are wearing it for a more accurate length - use chalk as it rubs off the fabric easily and will not damage your dress!
Step 2 : Lay the dress onto a flat surface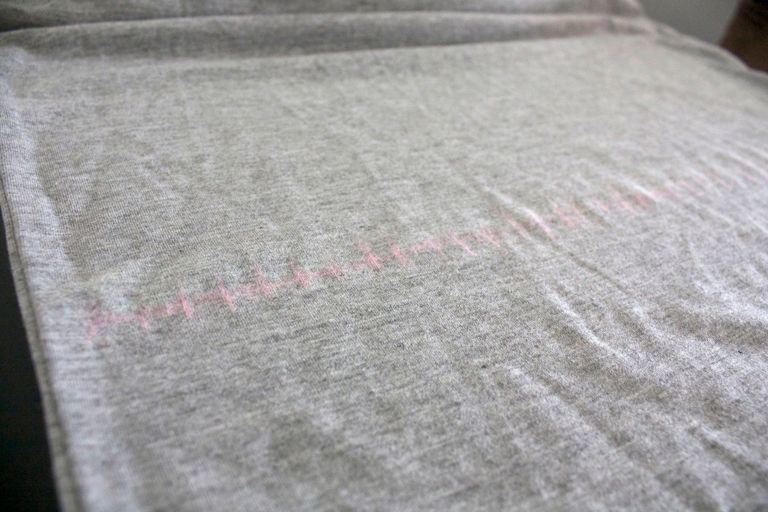 Step 3 : Using a ruler draw a straight line in chalk across the dress at the desired height, then mark out 1cm gaps along the line - repeat this on the back of the dress also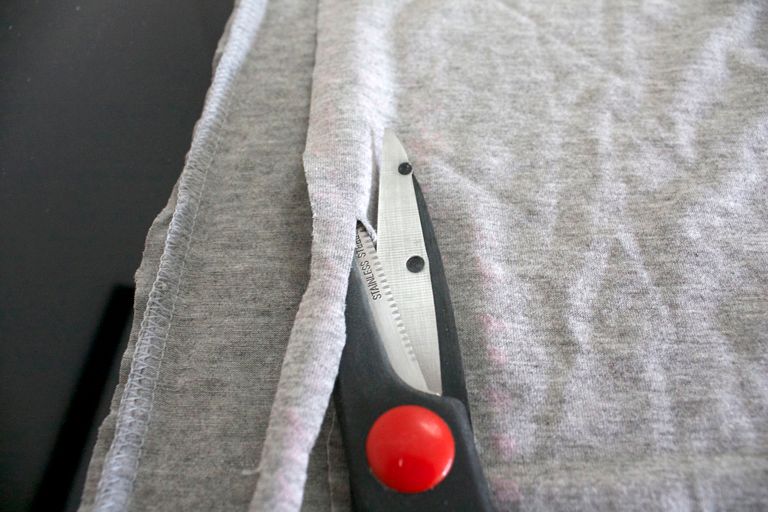 Step 4 : Chalk out 1cm gaps along the hem of the dress also - to help guide you when you are cutting in the fringing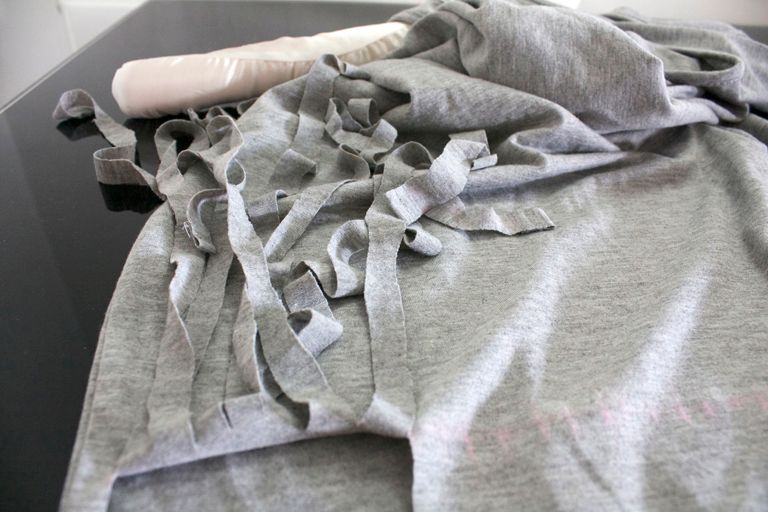 Step 5 : Beginning at the edge, start to cut straight lines from the hem of the dress up to the marked chalked line - take your time and be carful ONLY to cut the front of the dress. It is a good idea to place the cut fringe upwards towards the neck of the dress to prevent any accidents with the scissors - nobody wants half a piece of fringe!!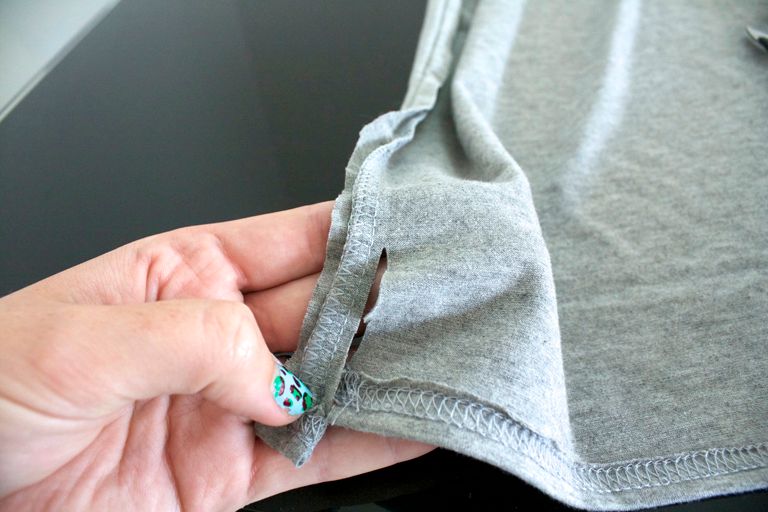 Step 6 : When it comes to the side seems of your dress be carful NOT to cut the sewing as this will split your dress making it unwearable! Cut either side as shown in picture above. - repeat steps 5 & 6 on the reverse of the dress.
Step 7 : When you have cut all of the fringe it is time to create the lattice effect - Starting at the side seem, take 2 pieces of fringe and double knot them about an inch from the newly created hem line.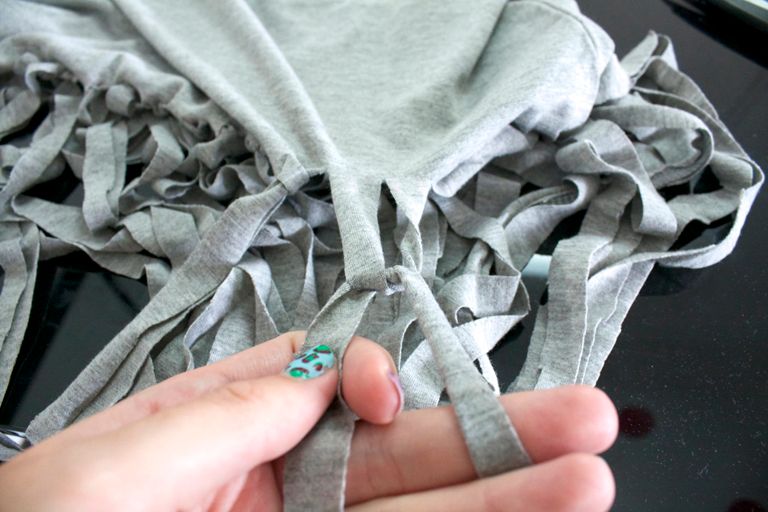 Continue until all the fringes have been knotted - if you are left with 3 pieces of fringe at the end just knot them all together - it wont be noticeable as it is at the side seem!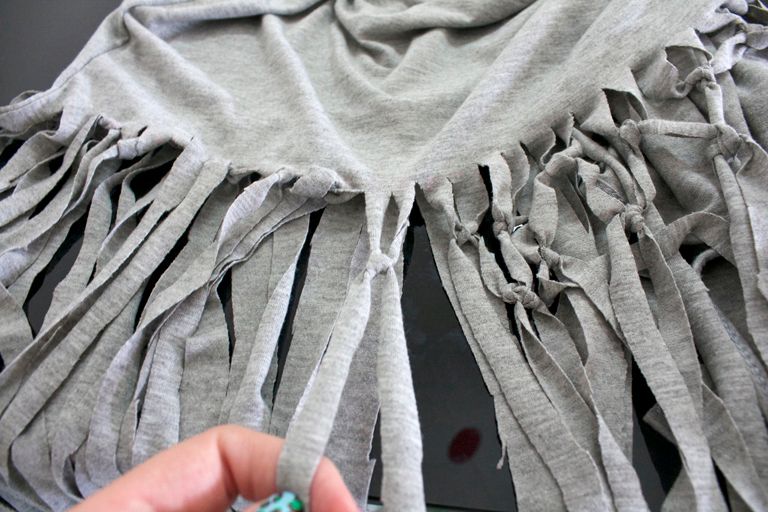 Step 8 : To create lower lattice, take a piece of fringe from each pair and double knot those together - as shown above and below - make sure this knot is about 1 inch below the top knot - repeat around entire dress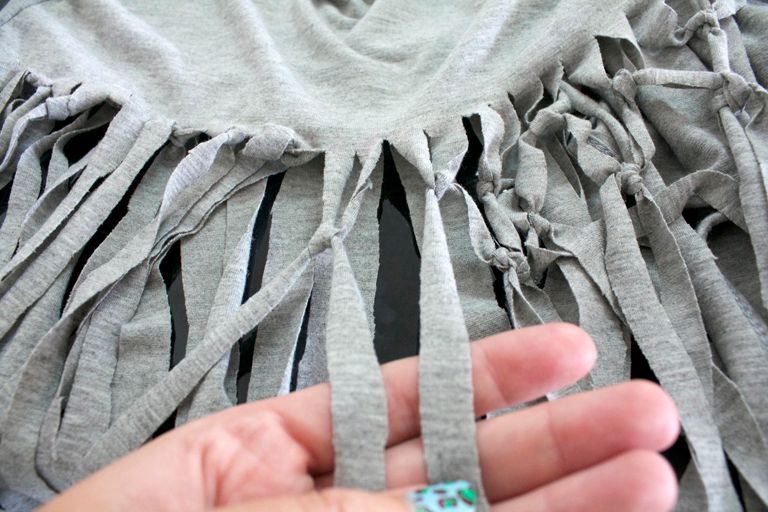 And here is the finished product .....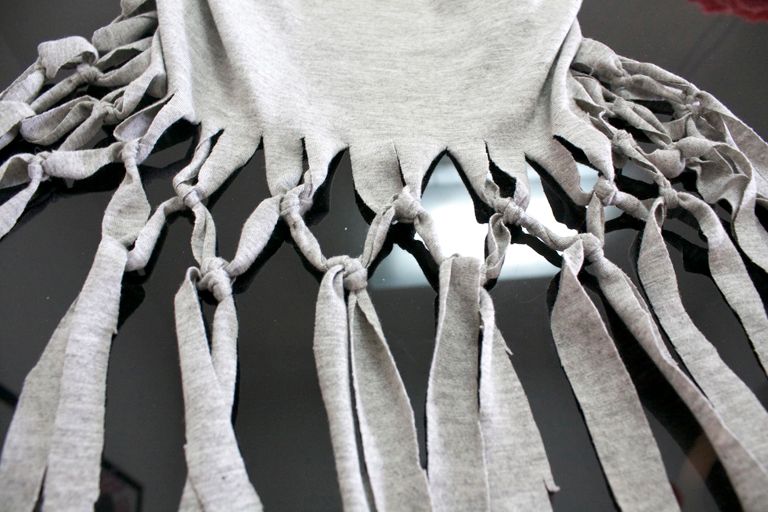 And this is how I would style it for a festival ....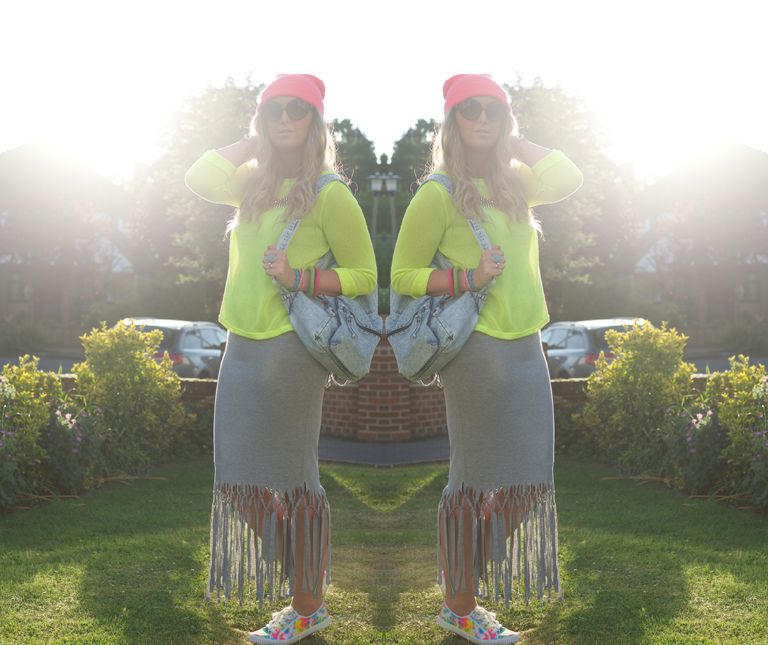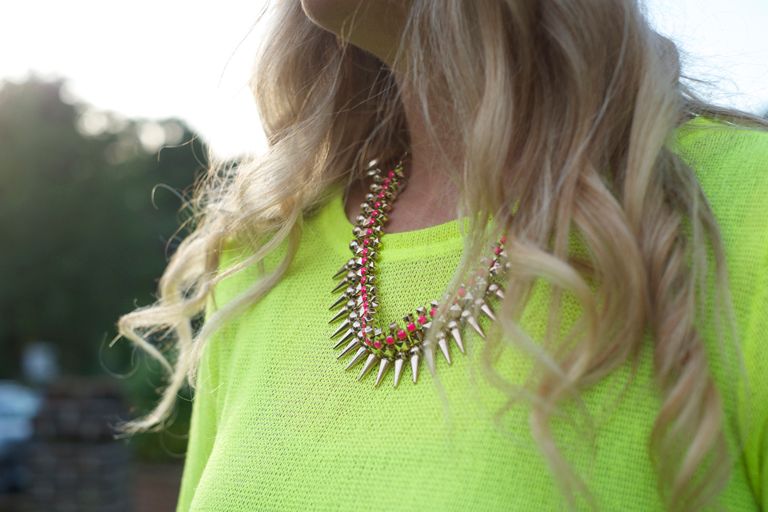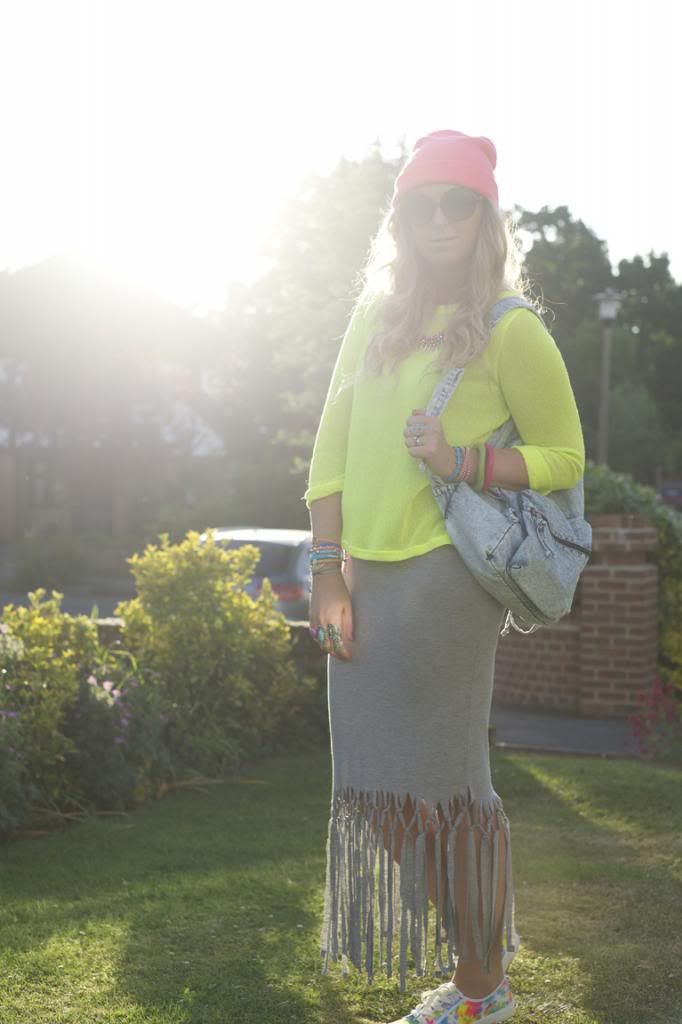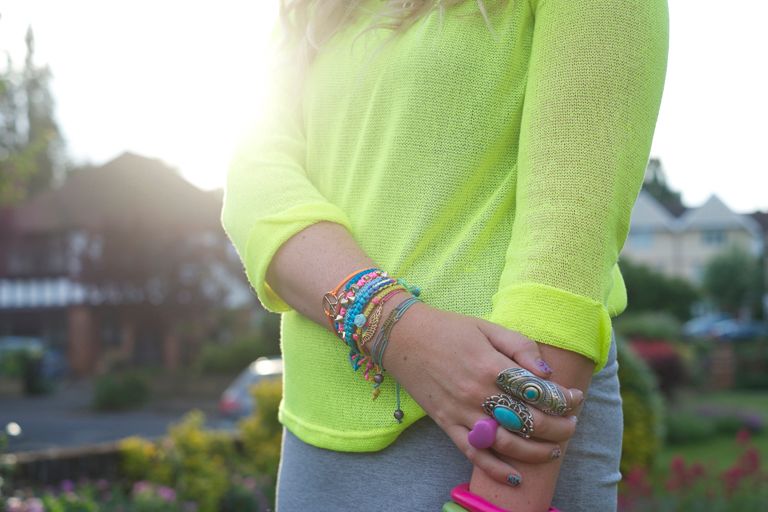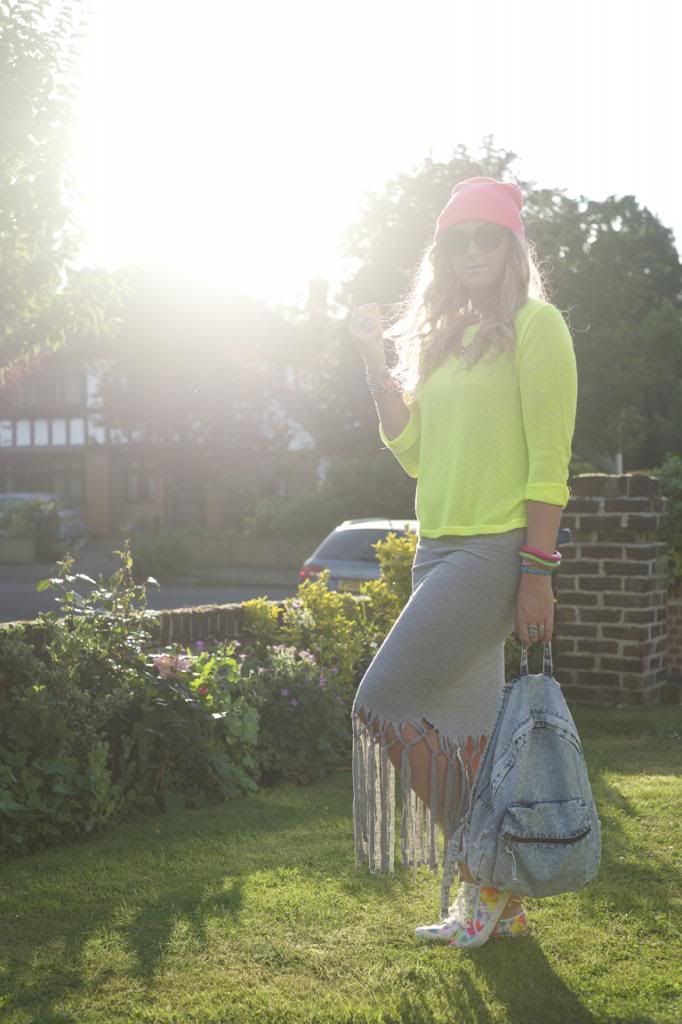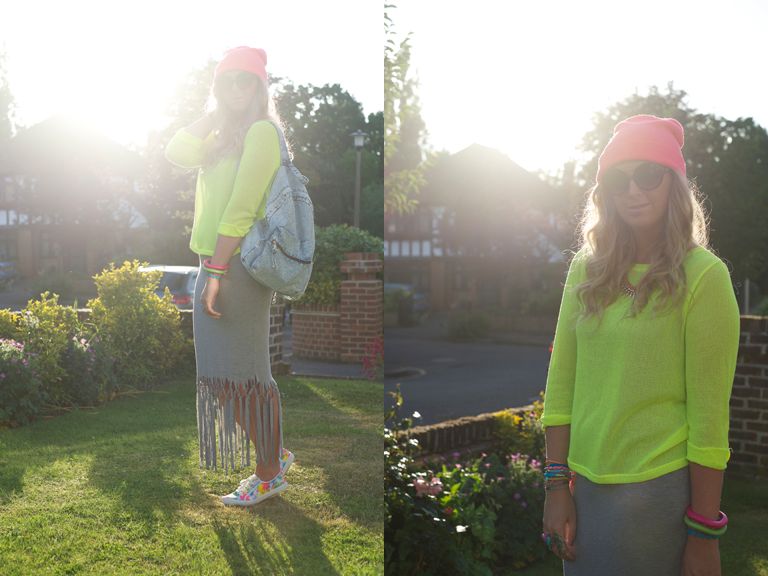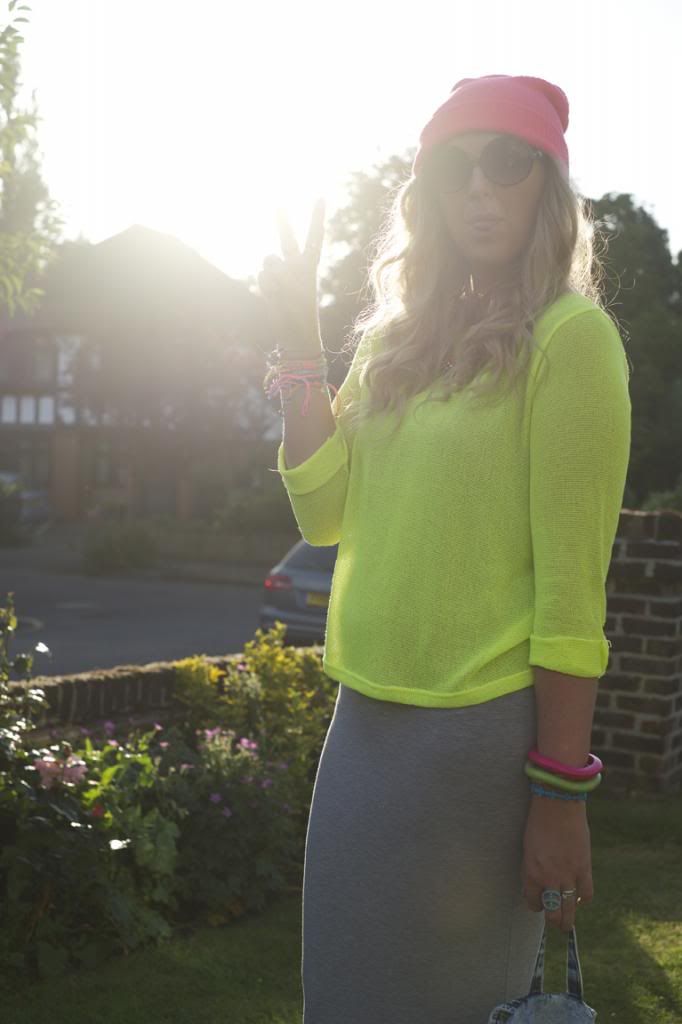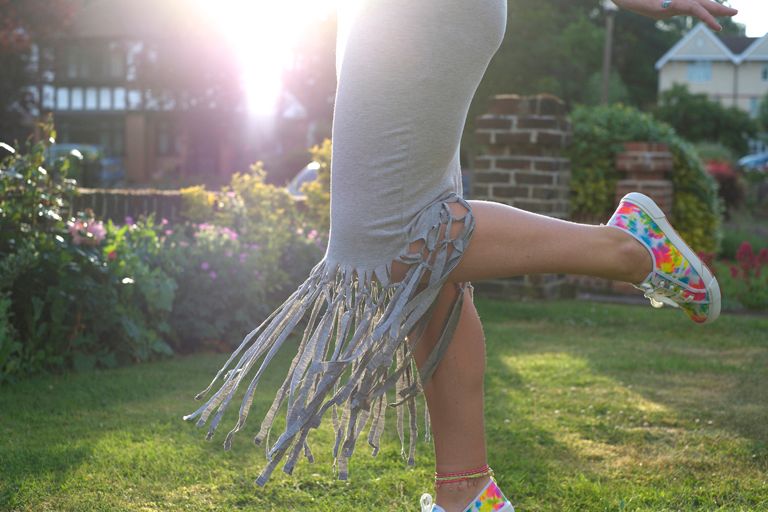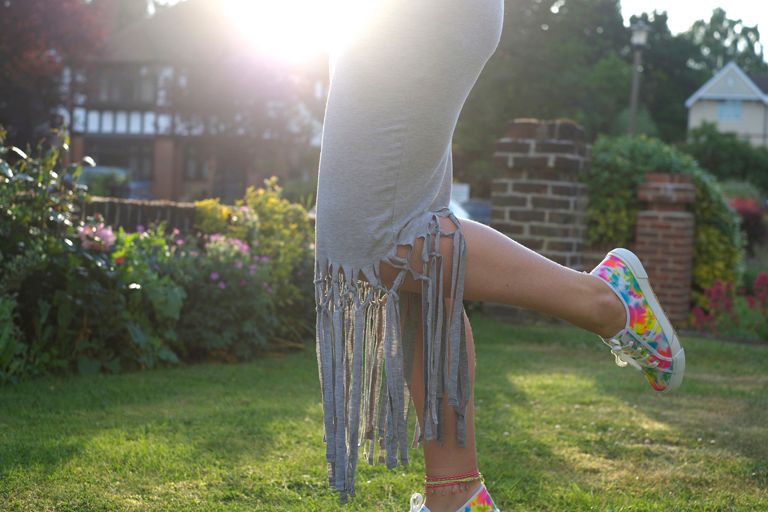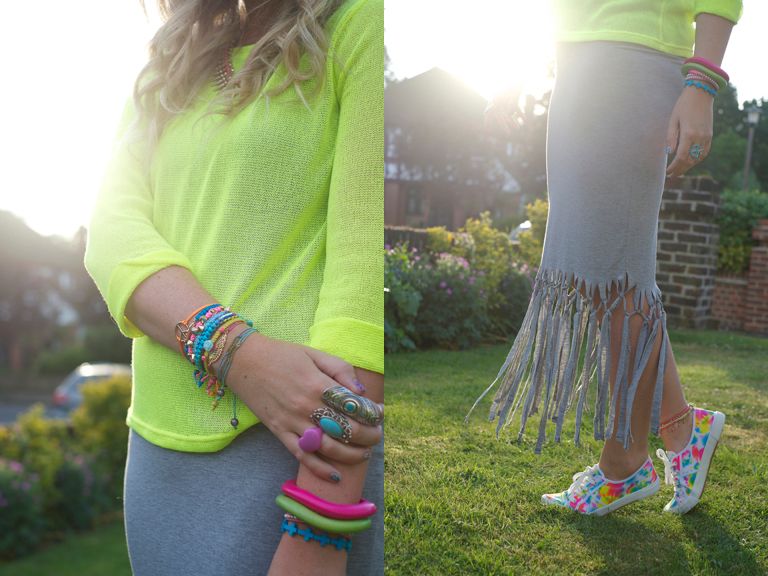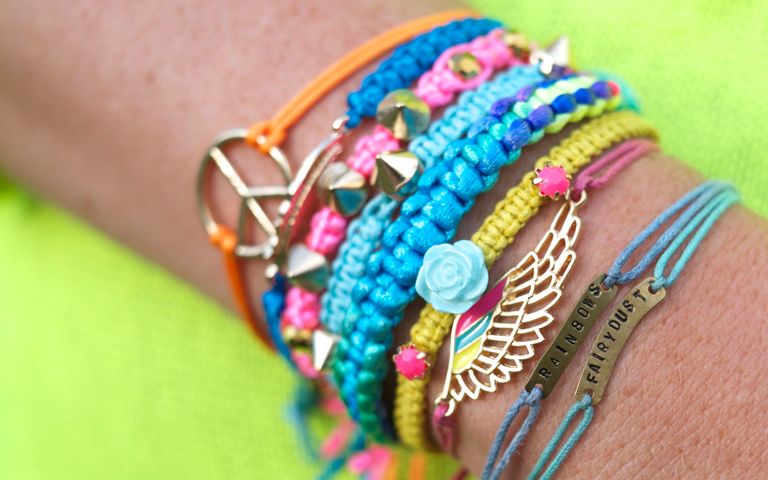 How cute are my personalised friendship bracelets !!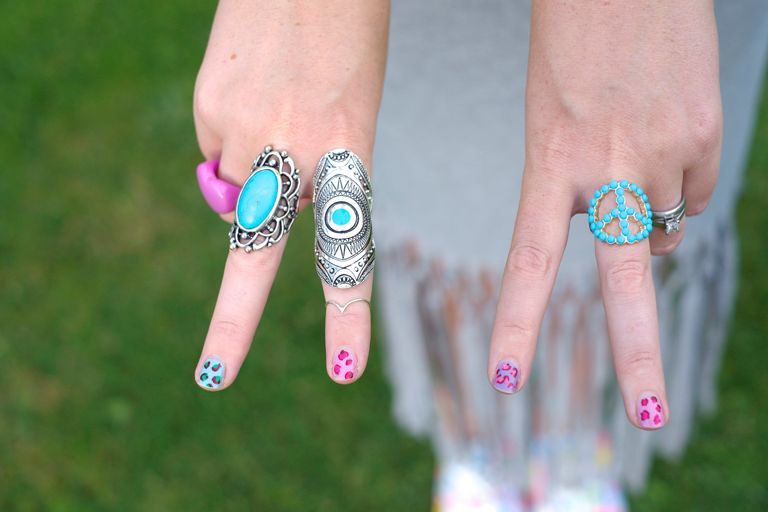 I Am Wearing :
Neon Beanie - Primark
Jersey Maxi Dress - c/o Boohoo
Neon Jumper - River Island
Neon Paint Trainers - Primark
Rainbwos & Fairydust Bracelts - c/o R&R Jewellery
Friendship Bracelets - Primark
Above Knuckle Ring - c/o Bohemian Collective
Turquoise Rings - Primark
Denim Backpack - Primark
So what do you think of my DIY?
Do you think you will fringe any of your old dress or tops - or even buy one especially for a DIY project?
It was heaps of fun to do and has inspired me to think of more ways to revamp my existing wardrobe!
I was so happy to get an email from the gorgeous Rachel over at R&R Jewellery asking if i would like a personalised bracelet of my choice to wear this summer - naturally being self obsessed I went for a bracelet that was all about ME - my blog to be exact but whats the difference!
The bracelets are all hand made and i just LOVE how mine turned out! Thank you so much Ray Faye, what a lovely gift. - go check out her shop she can do pretty much anything and at super cheap prices too! - great for friends, families or lovers to share a matching bracelet perhaps??
Before I go I just wanted to share an "out-take" with you - check out the little bumble bee admiring my ring collection .....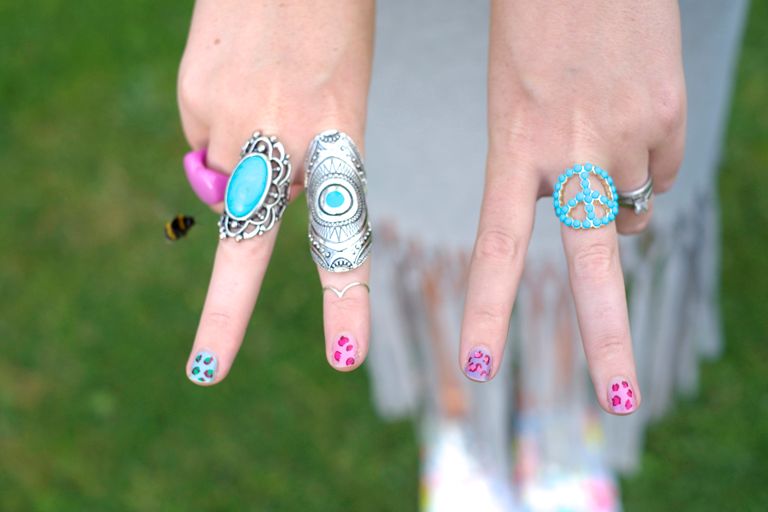 What a cutie!!
Have a great Wednesday!
BIG Love