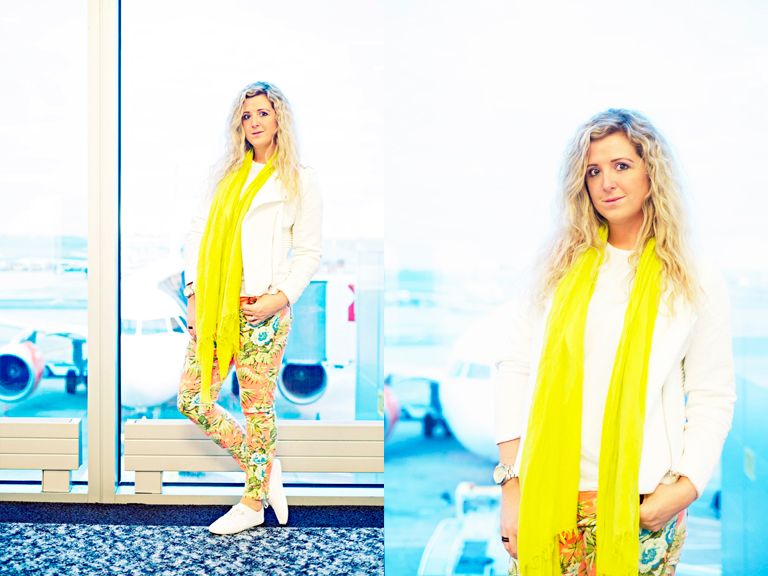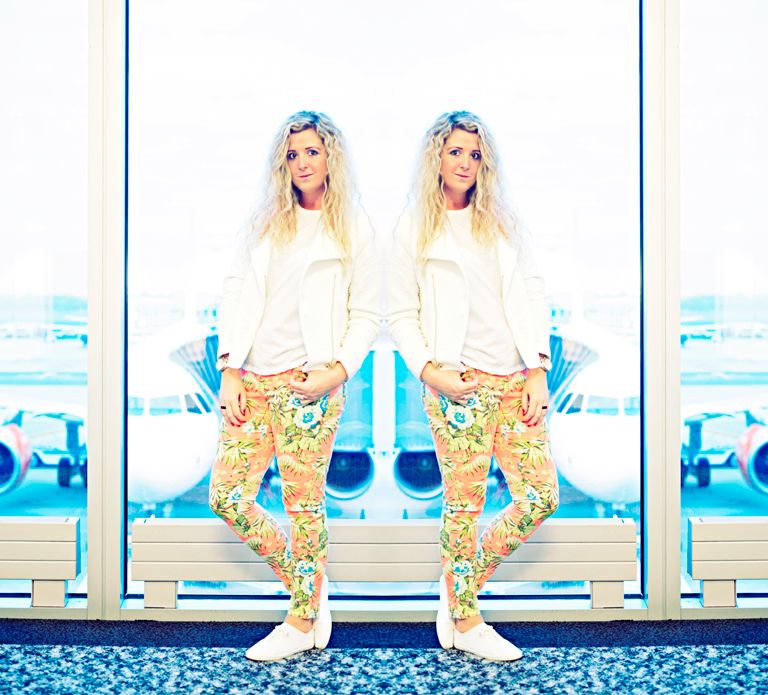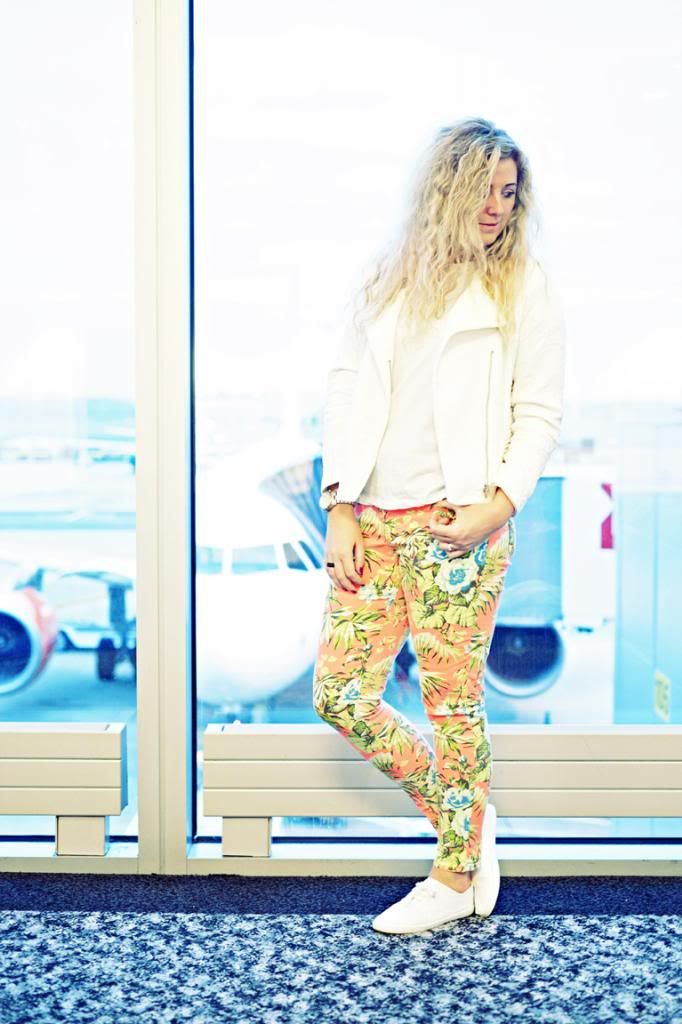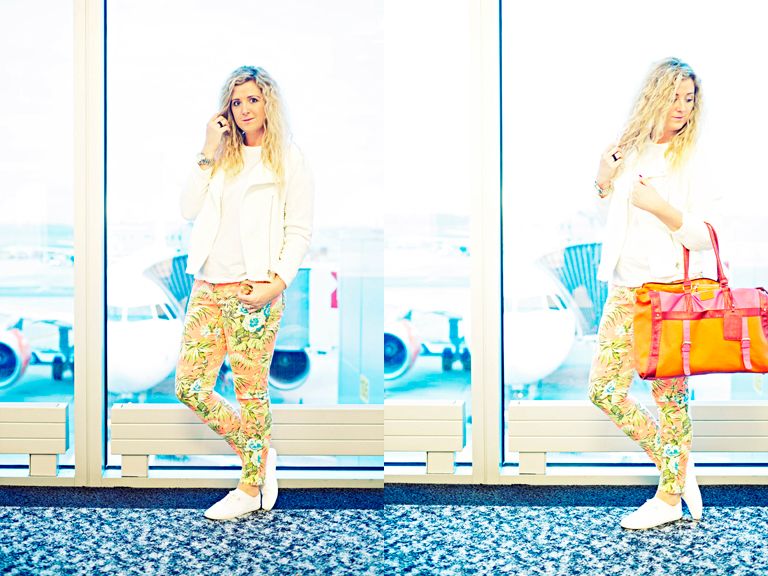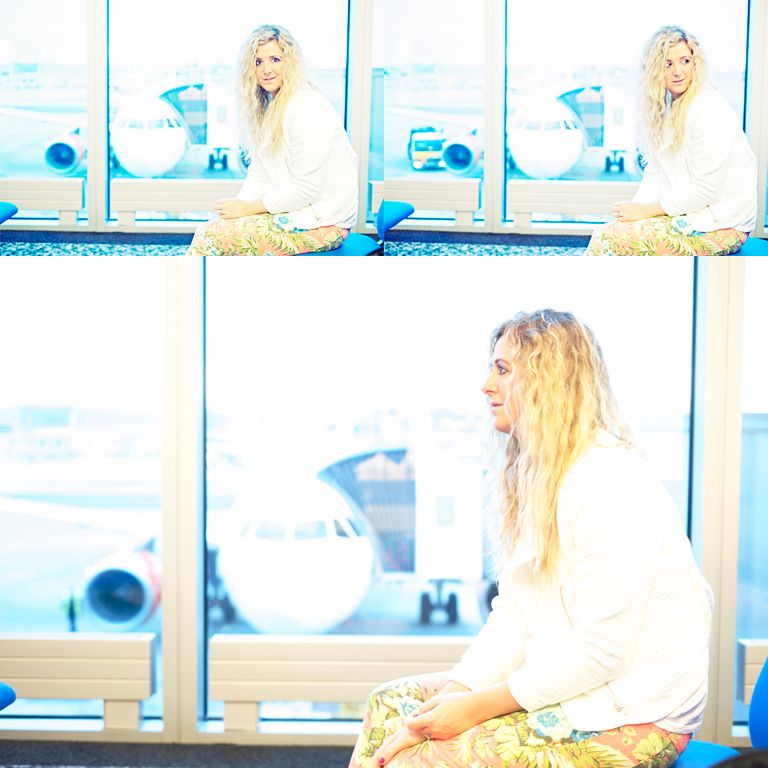 I Am Wearing :
Tropical Print Jeans - Primark
White Biker Jacket - H&M
White Tee - Primark
Neon Scarf - H&M
White Pumps - Primark
First of all I must apologise for the make-up free face - these pics were taken at 5 am just before I hopped on a flight to Alicante! - We always get the early flight - MORE time in the SUN!!
I have put this post together as I am ALWAYS wondering what to wear when I travel - how best to stay comfortable and look good at the same time! Also how to keep warm on the UK sided of the journey and cool when you hit the Spanish heat!
I decided that a tropical print light weight jean was summery yet still offers some warmth!
Layers are key!
A thin white t-shirt for when you reach your hot holiday destination will keep you cool, cover up with a comfy jacket or blazer and a scarf for the perfect laying to keep you warmth on the aircon blasting airplane too!
I also pop a thin pair of flip flops in my hand luggage to put on once I land in Spain!
I hope this post has helped if you have the same dilemma as me every time you travel of just what to wear?!
Happy Tuesday peeps!
MWAH