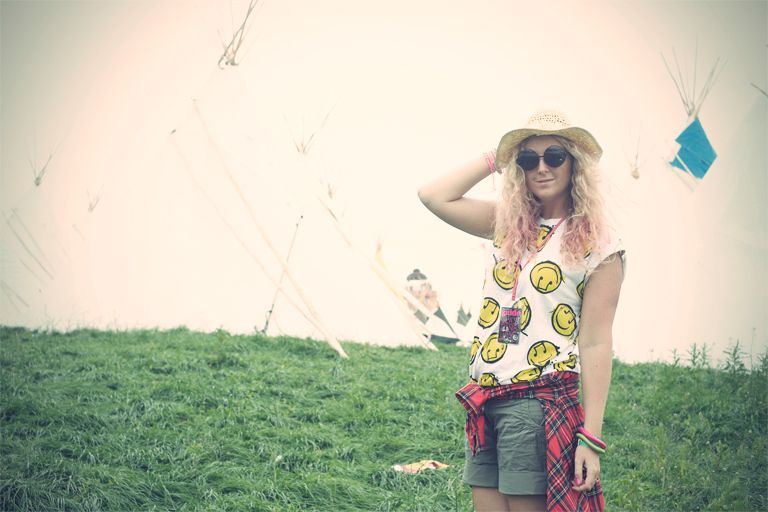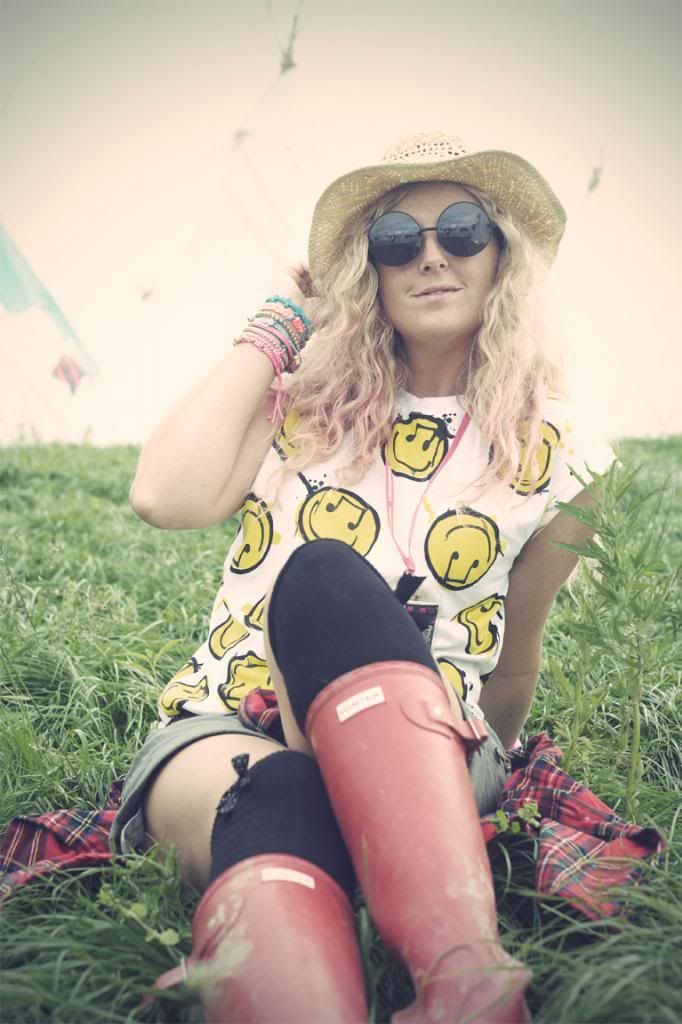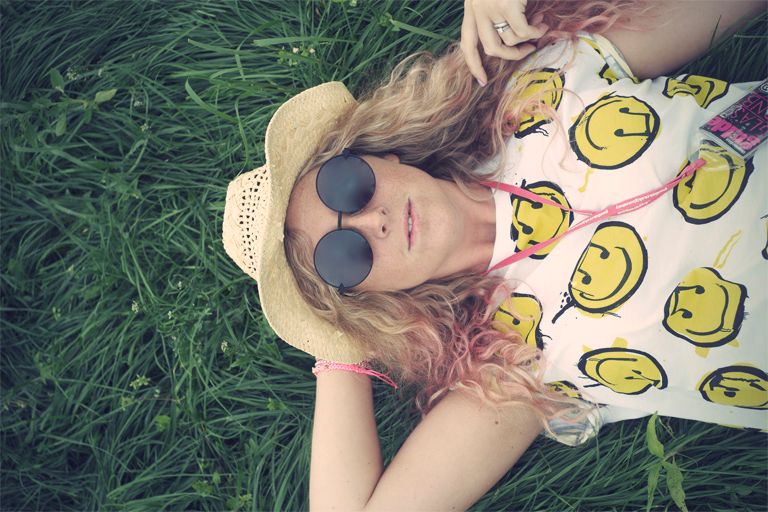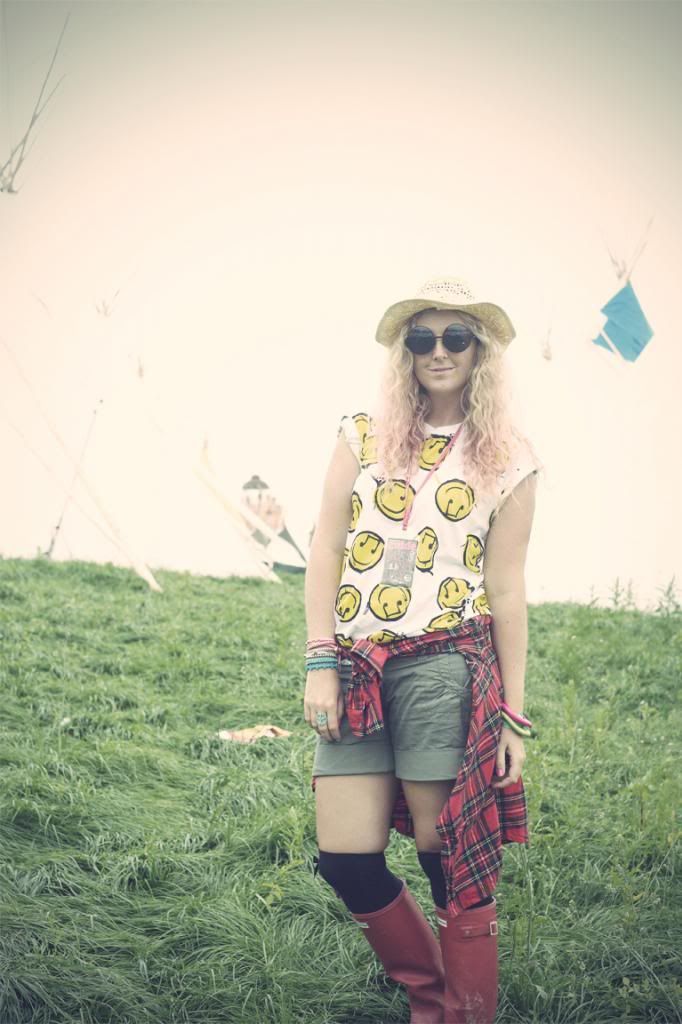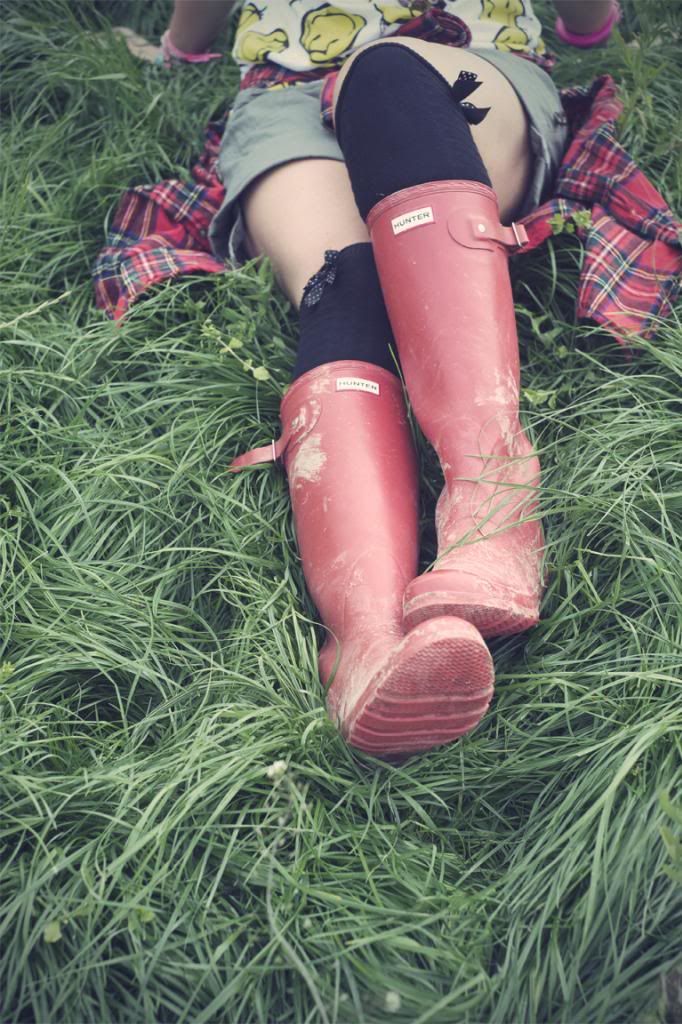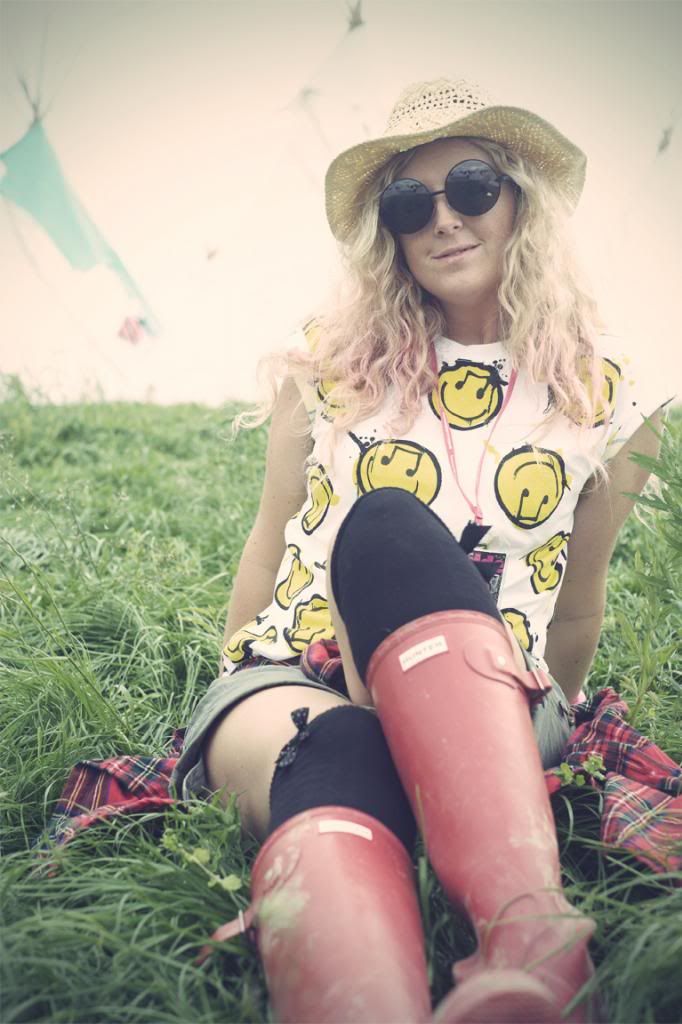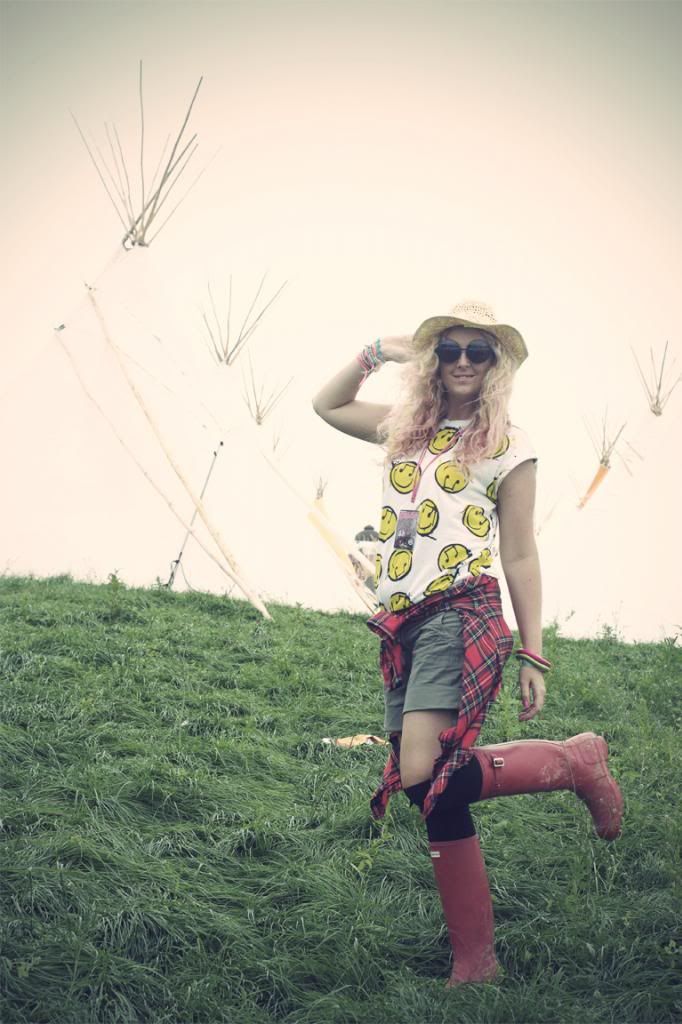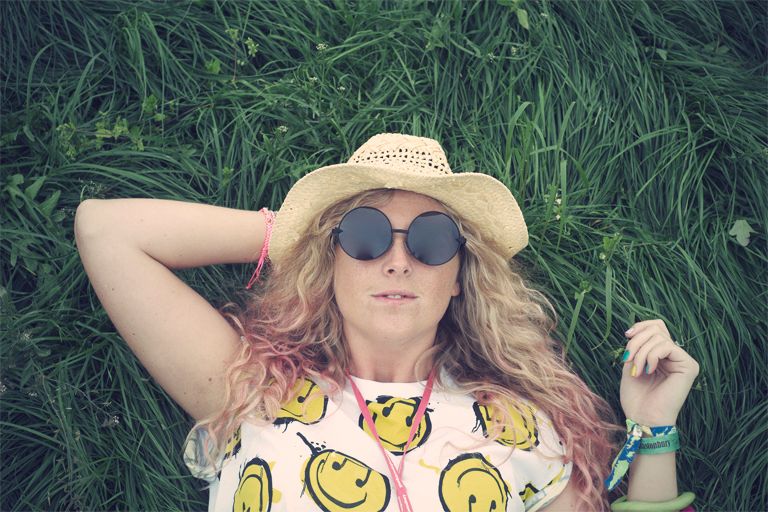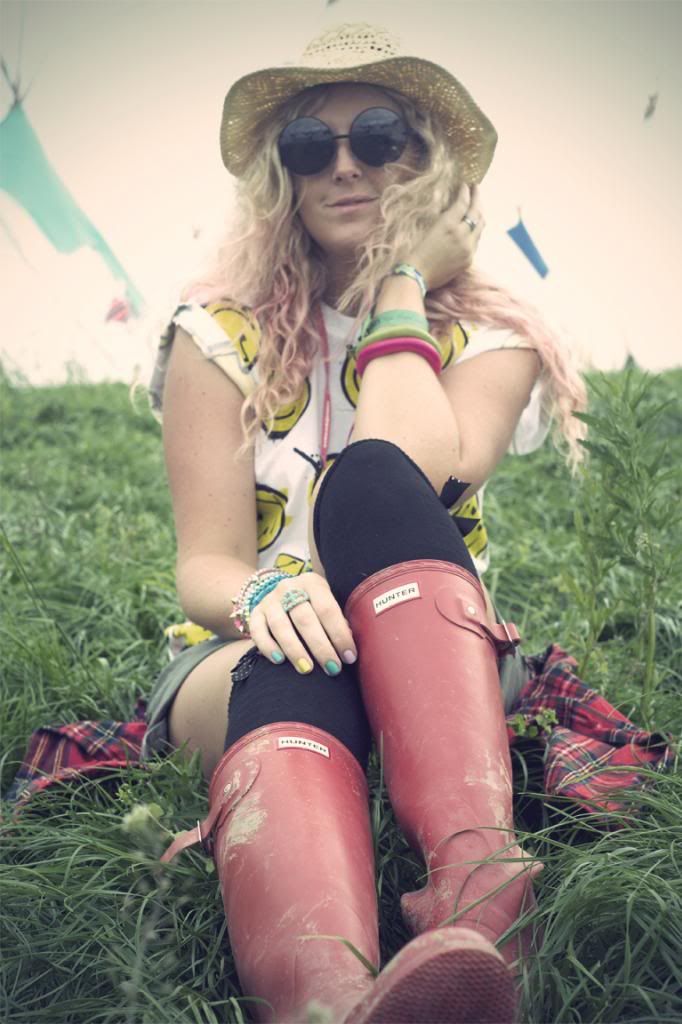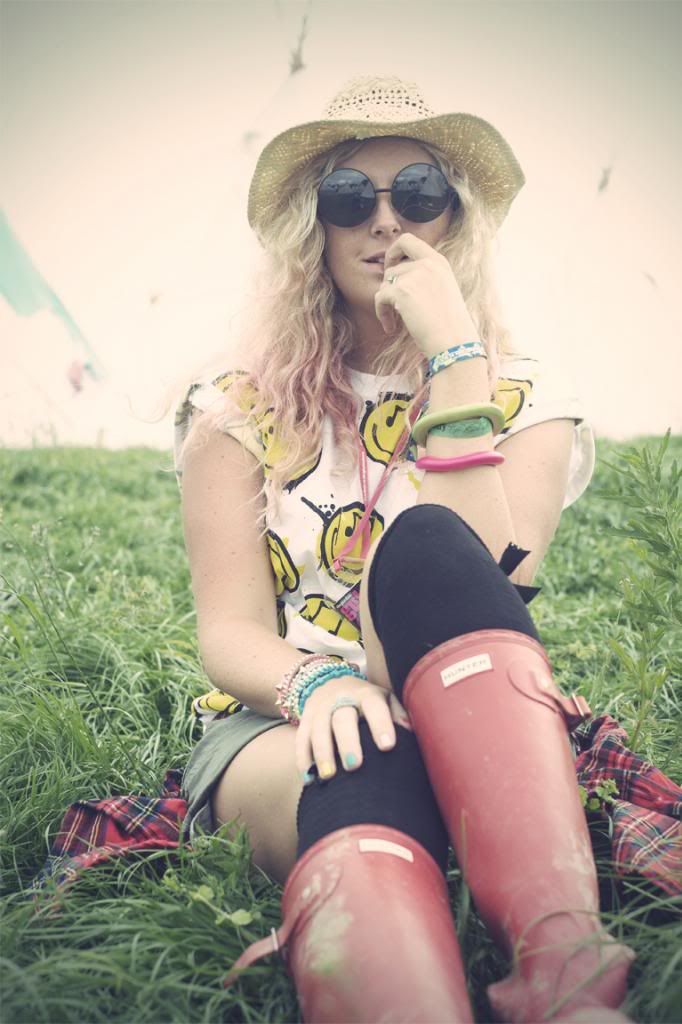 I Am Wearing :
Straw Hat - Claire's Accessories
Sunglasses - c/o Oasap
Acid Smily T-shirt - Republic
Tartan Shirt - Primark
Khaki Shorts - Primark
Bow Knee Socks - Primark
Wellies - Hunter Boots
Bracelets - Primark
Festival fashion is my favourite - you can wear pretty much any crazy outfit and nobody bats an eyelid - you can wear whatever you like without judgment or people staring!
The suburb where I live (on the edge of London) is pretty conservative, so I am used to people starring at my pink hair and I get many comments on my hats especially - so it was super nice to get up in the morning in Glastonbury to know that I would not be the strangest dressed person by a country mile!!
Festival fashion encourages people to wear colour, stack up on accessories and paint their bodies with neon stripes and spots - I LOVE IT - being surrounded by colour and pattern makes me so happy!
Live your life in colour
Mwah